'Loving' and the Art of Telling a True Story Truthfully
In 1958 a young couple in Central Point, Virginia, traveled to Washington, DC to get married. They returned to Virginia to live. They made plans to build a house. They looked forward to the birth of their first child. And then they were arrested for miscegenation.
Because husband and wife were of two different races, it was illegal for them to be together in their home state.
Following the lives of Richard and Mildred Loving, Jeff Nichols' new film Loving—which opens today, November 4—does not hit the typical beats of a civil rights film, but does powerfully portraying the struggle of a young couple forced apart (and later, into exile) by prejudice. Opening the 2016 Film Independent Forum on October 21, Loving invited an enthusiastic audience of filmmakers to fall in love with two people who, more than anything, loved each other. The Virginia Film Office sponsored the screening.
Following the screening, there was a Q&A with Nichols and leads Ruth Negga and Joel Edgerton, moderated by Film Independent President Josh Welsh. You can watch the entire conversation below, or on our YouTube channel:
Writer-director Nichols (Midnight Special, Mud) first got involved with the film in 2012 after Nancy Buirski's Peabody-winning documentary The Loving Story was released on HBO. "I was floored immediately," Nichols said, reporting that his wife's response to the documentary's trailer was, "If you don't do this, I'll divorce you."
Nichols felt a connection with Rich and Mildred. "There was this undeniable glow coming off Mildred in the archive footage, while Rich was completely crushed to be on camera." Nichols found the couple fascinating and attractive, and a desire grew to showcase their relationship.
"We fell in love with Rich and Mildred too," said Negga of herself and Edgerton. "We were all really enchanted by this couple and their love for each other. We had to portray that on camera, we didn't have a choice."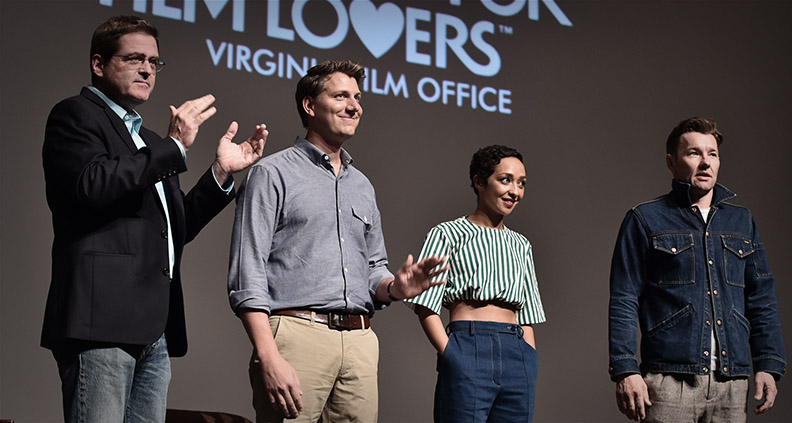 Telling the Story
Loving shows the process of legalizing interracial marriage on a national level. Confining a watershed moment of history to two hours of filmmaking (with "no spices on top to make it a real movie experience," as Edgerton put it) was a challenge Nichols took on willingly. He watched the documentary and immediately had a point of view about the story and how he wanted to sit down with these two characters and simply watch them live.
"We were coming on the heels of [2011's] The Help and I told Nancy 'you probably have the makings of a commercially successful feel-good film… but I'm not going to make that movie.'" Nichols's transparency paid off with a finished product everyone felt proud of.
"It's telling a true story truthfully," commented Edgerton of the Lovings' experience being bounced around homes they didn't want to live in, trying to eke out a normal life while also fighting a major legal battle.
For Negga, she connected with Mildred's love of the land, explaining why the couple was so desperate to escape urban Washington, DC. "'Home' was woven into her being, and to be expelled—not to be able to raise her family there… it killed a part of her."
Nichols commended the craft that Edgerton and Negga brought to their performances. "Joel hit the ground in Virginia and started taking masonry classes. Ruth was sleeping to the sound of Mildred's voice. They did the work to bring these people to life."
"The work" was uncannily successful. In a scene of the film, Time photographer Grey Villet (played by Nichols regular Michael Shannon) captured a moment of Rich and Mildred laughing together. The actual photo was shown at the end of the film, virtually indistinguishable from Negga and Edgerton's portrayal.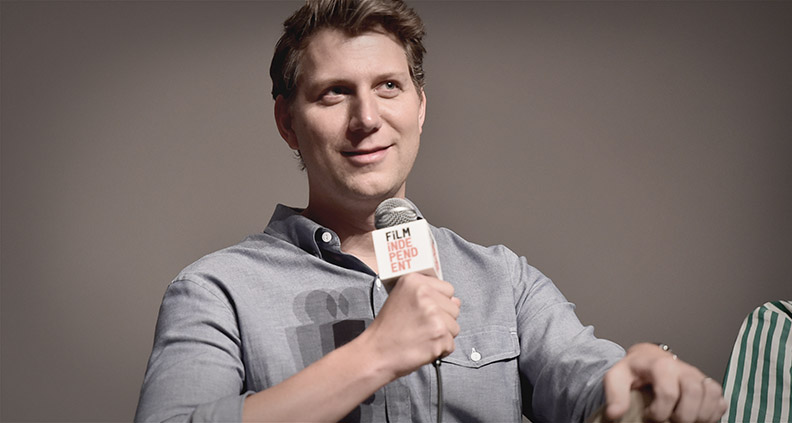 Technical Details
On the film's location:
"I flew to Virginia and met Peggy Loving, the only surviving child," said Nichols. "I went to the courthouse where they were married, the jail where they were taken when they were arrested, the field Rich bought for the home he planned to build—they're all in the movie."
Beginning to absorb the fact that this place was such an integral part of Mildred, Nichols found the locations seeping into his bones. "Mildred really had a connection to Virginia, and you feel it in the land. It was her home, and she wanted to be there."
"I'm a big believer in places having vibrations, energetically," Negga added. "Filming in Virginia very much helped and informed our performances." You can see the change in Mildred between the melancholy that descends when she's stuck in DC with her growing family, and then how it all falls away when she finally gets to go home. "It was really crucial filming there," she said.
On using celluloid:
Having shot five features on celluloid, Nichols advocated using the stuff—especially for period pieces.
Suspension of disbelief is a responsibility every filmmaker needs to take seriously, and Nichols liked the element of believability that shooting on film created. "Film makes me sit up and focus, it doesn't feel disposable. Even just the weight of the camera… it's a presence on set. I want my films to have that weight."
The Ideology
Mixing civil rights and marriage equality in a movie is no light thing. And in 2012, the supposed year of marriage equality in America, Nichols was angry the Lovings' story wasn't more widely known.
"I think equality is an idea. One that we've never really been able to achieve as a society." Political and religious views notwithstanding, Nichols maintained that change ultimately comes down to the choices of individuals. "It changes the tenor of it [the debate] when you think about the people in the middle of this."
Nichols set out to tell an intimate love story about a young family making its way, because that's what the Lovings were. They just happened to change history somewhere in the process.
Loving premiered at Cannes and opens in theaters November 4, 2016.
The 2016 Film Independent Forum happened from October 21-23 at the Directors Guild of America in Los Angeles. Not a Member of Film Independent yet? Become one today.
The 2016 Film Independent Forum is supported by Premier Sponsors Directors Guild of America, Loyola Marymount University School of Film and Television and SAGindie, with Principal Sponsors Brandwood Global, Montana Film Office, and The Virginia Film Office.