Make Your Thing: Here's What's Coming to the 2017 Film Independent Forum
Maybe it's not the most novel observation, but Hollywood can sometimes be like a school of sharks all swimming around in close, claustrophobic saltwater. Meaning, yes, that the industry is full of cutthroat hustlers desperately pointing their snouts in the direction of fresh chum. But also, is the fact that artists and filmmakers must always be moving forward, shark-like, in order to survive—constantly adding to their knowledge set and acquiring new tools for success.
Each October, the Film Independent Forum provides one such venue for acquiring these sorts of tools, featuring three hugely edifying days of filmmaker panels, keynote speeches, advance screenings, industry mixers, works-in-progress screenings, pitch workshops and more. Basically, a one-stop shop to arm yourself with everything you'll need to make your dream project a reality regardless of where you are in the filmmaking process. Cool, no?
The 2017 edition of the Film Independent Forum is coming soon, October 20-22, returning once again to the Directors Guild of America in Los Angeles. As of today, you can register early and save. And yes, Film Independent Members save even more. (We honestly hate to even think that some of you may not be Film Independent Members yet, so do both of us a favor and become one today.)
Sounds good, but we'll bet you're still curious about what to expect. There's still a lot to announce, including specific keynote speakers, screenings and panelists, but here's what we have thus far. For a full day-by-day schedule, click here.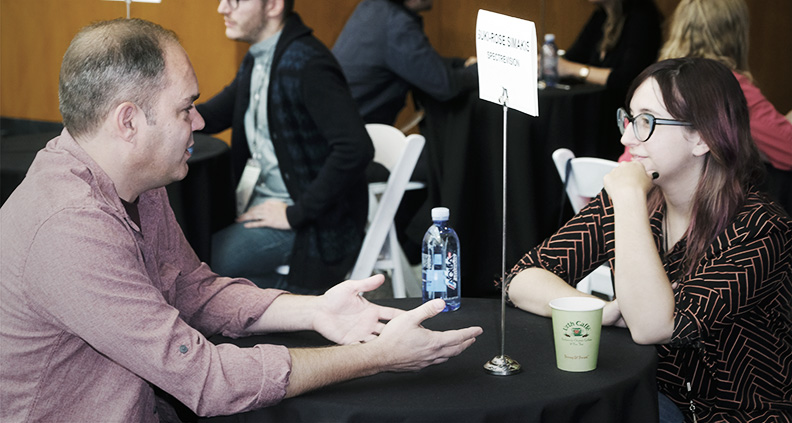 Financing: Getting Creative about Getting Money
Forget writing and directing. Strategic film financing is where things get really creative. But figuring out how to tap multiple resources takes imagination and planning. Picture a three-legged stool. The legs are: Pre-sales, Soft Money and Equity. You'll need key contributors to help build each leg of the stool. Veteran producers explain how casting directors, sales agents, film commissioners, investors and more can all help you build your stool… and make your movie.
Documentary: Can You Make Docs and Still Make a Living?
Step one: make a great documentary. Step two: pay the rent. Easier said than done, which is why we're exploring the recent IDA/NEA report State of the Field: A Report from the Documentary Sustainability Summit. Some of today's top nonfiction filmmakers discuss the tricky art of balancing their work alongside their checkbooks amid a world full of evolving technologies, distribution structures, legal frameworks and business models for independent film.
Pitching Clinic: Start Shopping Your Project
Observe as select Film Independent Producing Lab Fellows present their actual projects to an expert panel of industry "sharks." Potential pitfalls are identified and advice is given—all in real-time. Learn how to find the right kind of production support, and discover how to leverage your film's raw elements to create an attractive pitch package for financiers and investors.
Case Study: Documentarians Get Real
There's no "correct" way to make a documentary. So come learn how two recently released, very different nonfiction films made it to the finish line, including finding an audience and getting a release. In this candid session, the teams behind these two films delve deep into the projects' inception, production and distribution to give an honest account of the journey, its difficulties and rewards.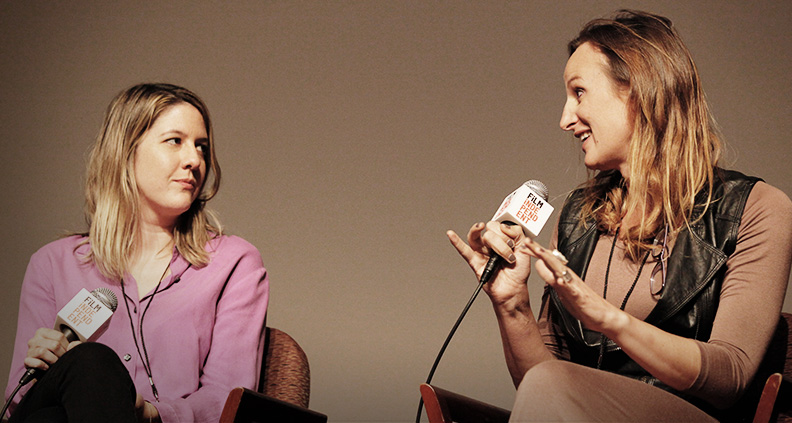 The Complete Picture: The Wide World of Episodic TV
Learn what "Peak TV" means for you and your career. Veteran TV executives, writers, directors and showrunners offer an expert perspective on telling stories for the small screen. How do you break through the noise to find your niche? What outlets are looking to produce new content? And how do they find talent? Discover how to be heard in this vast landscape.
Film Independent Documentary Works-In-Progress
Don't miss this exclusive chance to see works-in-progress from the 2017 Film Independent Documentary Lab. Get a sneak-peek at clips and hear the filmmakers discuss their films' creation, financing and production, featuring a wide range of stories and subjects. Film Independent's Documentary Lab is a selective program designed to help nonfiction storytellers complete the production of their features.
Case Study: Narrative Features
Go behind the scenes with the producers of two recent indie film releases to relive—in candid, straightforward detail—all the ups and downs of production. Learn how the sausage gets made, from inception to premiere, including marketing and distribution.
Case Study: Web Series
Being a filmmaker is tough work and short-form web content is no exception. Hear how today's top web series creators are able to balance the ever-evolving demands of the changing medium with the tools and techniques of traditional moviemaking.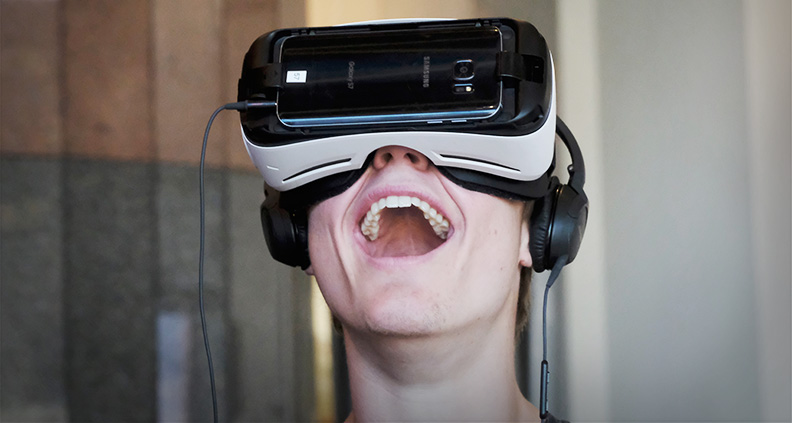 Off-the-Record Networking Lunch (DGA Lobby)
Your chance to informally chat and connect with seasoned industry leaders and the filmmakers you admire. Lunch is sold separately. Grab a quick bite while informally chatting and connecting with some of Hollywood's most seasoned and admired industry leaders. In an effort to make the Film Independent Forum more accessible, we've reduced registration prices and are offering the networking lunches on Saturday and Sunday à la carte. Lunch will not be available to purchase on site, so please purchase at the time you register.
Marketing & Distribution Clinic: Discover Your Audience
No matter your film, there's always someone out there waiting to watch it. Word of mouth. Social media. Cross-platform release dates. Whatever the strategy, filmmakers are increasingly experimenting with nontraditional marketing and distribution methods. Hear from industry experts and filmmakers who have managed to forge their own path. The panel will also feature on-the-spot advice, given to select audience members, about how to best position your films in the marketplace.
Short Circuit: VR, Digital and New Forms of Engagement
For many, short-form digital content and VR have totally reinvented how filmmakers tell stories—providing an endless opportunity for creators to engage with audiences through myriad new-and-emerging platforms. Alongside reps from some of today's leading immersive, VR and short-form digital outlets, top creators in the digital field will discuss how to navigate this exciting new creative space.
Like we said, there's a still a lot that's being added, so return to this blog early and often for Forum updates, not to mention our Twitter, Facebook and Instagram. There's lots of exciting stuff in the works that we can't wait to tell you about that you definitely don't want to miss.
Early registration for the 2017 Film Independent Forum is now open. Click here to buy your pass. To revisit last year's highlights, please visit our YouTube channel or just check out the below playlist:
The 2017 Film Independent Forum is presented by Premier Sponsors Directors Guild of America and SAGindie.
(Header, L-R: Film Independent President Josh Welsh, Jeff Nichols, Ruth Negga and Joel Edgerton during the 'Loving' Q&A at the 2016 Film Independent Forum)