Meet the Best Directors Born Since 2001 at Future Filmmakers
When it comes to measuring the career pace of top film auteurs, even the most upstart cinematic wunderkinds usually have to wait until their 20s or 30s to see their work on the big screen. Orson Welles making Citizen Kane at 25, John Singleton making Boyz N the Hood at 22, or Xavier Dolan making I Killed My Mother at 19? All of these filmmakers are lazy, unambitious stragglers as far as we're concerned. To impress us, you have to start even earlier. Which is precisely why we're so excited for August 9's FREE Future Filmmakers showcase.
If you've never been to one of the Future Filmmakers programs as part of the LA Film Festival, here's your opportunity to finally see the very best short films from young filmmakers—both high school and middle school—in its new form as a marquee standalone event, taking place at 2:00pm on Friday, August 9 at the ArcLight Culver City. The program features a curated selection of shorts written, produced and directed by young filmmakers from around the globe.
Skip to the second half of this article if you just want to see what'll be playing, as selected by a committee of working filmmakers and youth curators. But before that, we thought it might be fun to get to know our young moviemakers a little:
What inspired you to start making films?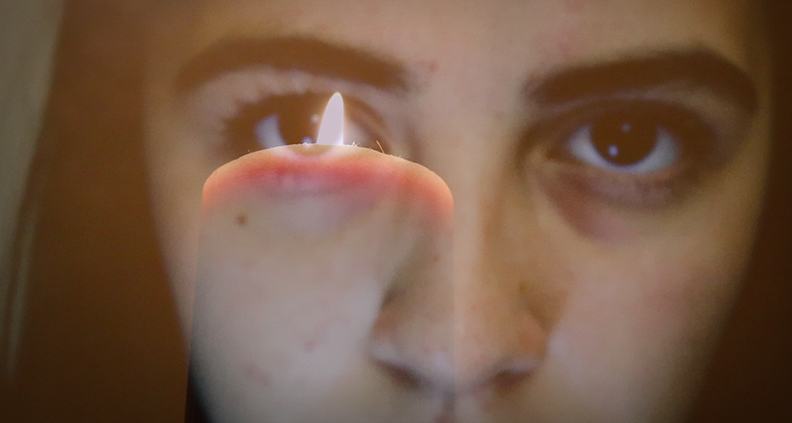 My brother and sister and I filmed a lot of funny short sketches when we were very young—news reports, infomercials, etc. My sister is the best actor of the three of us, so I spent more and more time behind the camera directing her. As we got older, the projects got more meaningful. I still like to work with her today. (Cal Thacher, Screen Age)
The summer of fifth grade, my friend and I were inspired by Mission Impossible to adapt one of our short stories into a screenplay, about a disgruntled secret agent struggling from the loss of his family—a dark topic for someone who wasn't even old enough to see a PG-13 movie! We never made it, but I could picture the film so vividly as I wrote each piece of dialogue, action and character description. This allowed me to begin seeing film as a way to share a part of myself with the world. (Caitlyn Phu, Durian)
As long as I can remember, I've always told stories through art. I was drawing cartoons all the way back in first grade, and I never really stopped! Animation just seemed like the next logical step. I consider it a highly underappreciated medium and have a great passion to prove that it can be used for more than just inane children's entertainment. (Lacey Brauer, The Princess and the P.D.)
I've been an actor and member of the Screen Actors Guild for 11 years. I've been in a few feature films and guest starred on several TV shows. After a long time telling other people's stories through my acting, I decided I wanted to tell my own stories. So I started writing scripts and went behind the camera. (Riley Stewart, Dyad)
I started off as a writer, and originally wanted to be a novelist. But I knew I wanted to take those stories to the screen when I took a film class in eighth grade. Since I didn't have the resources to create a large-scale film, I started re-editing music videos for fun and posting them to Instagram. The positive feedback I received encouraged me to create my own short films. (Sari Wyssbrod, Meet Metal: Bangover)
I decided I was a film major when I realized that only by including myself in the realm of film, could I truly find the inclusivity I wished to see in media. I can provide a platform for my community, as well as other marginalized groups, and being able to recognize that everyone has a story worth sharing, whether they know it or not, is something I hope I can share with the world. (Vivian Muñoz, Brujería)
If you could make a film anywhere in the world, where would it be?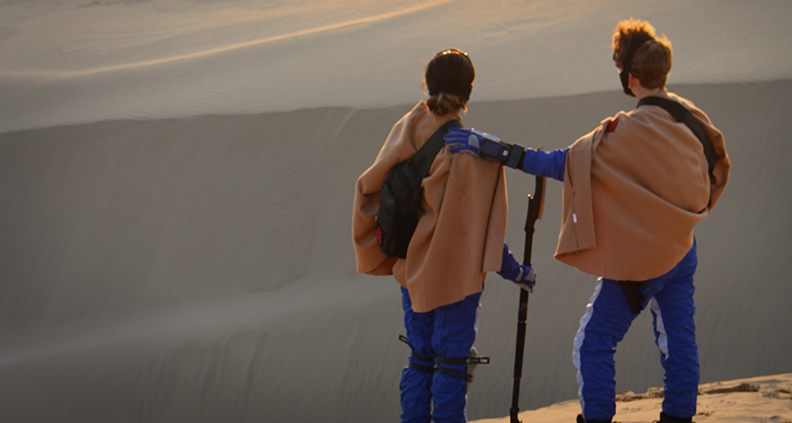 I recently had the opportunity to take a trip to Florence—after years of begging—and it was everything I pictured it being. Walking down the cobblestone alleyways is like taking a trip through history, and the sheer beauty of the city is only amplified by the rich culture that resides there. People are constantly screaming at each other from their apartment windows about the weather, pasta, and politics—that's what I call a cinematic goldmine. (Caitlyn Phu)
I would definitely have to say El Salvador. I'm half Salvadoran and have never been able to visit the country so far. It's such a big part of my identity, and I would be so privileged to have the opportunity to make a film there. (Clara Siliezar, The T is Not Silent)
Maybe Tokyo? Definitely some super-big city with lots of people and all sorts of crazy signs, lights, and architecture, a place with really vibrant culture. (Michelle Liang, Yellow Fever)
I would love to make a film in Australia. I love filming in desolate landscapes; they may be barren, but they can convey so much story and be so interesting to the audience. Australia is also where my favorite film series, Mad Max, is set and where the first three movies were filmed. (Riley Stewart)
If I could film, unrestricted, anywhere in the world, I would definitely film in North Korea; there are too many untold stories there. (Vivian Muñoz)
What's the best film you've seen so far this year, old or new?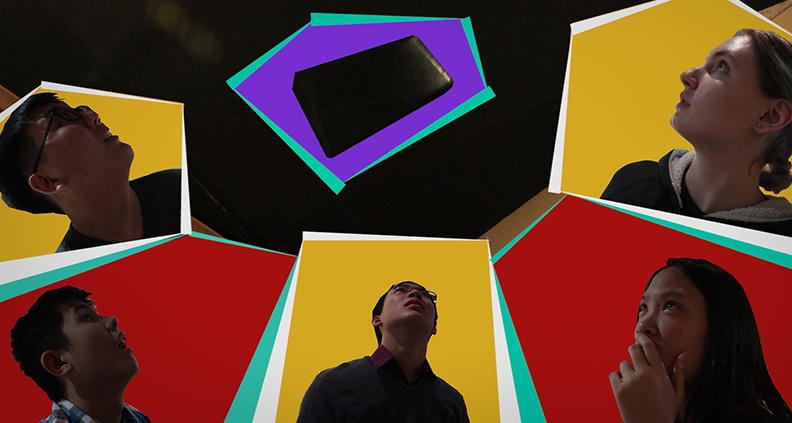 I'd have to say it would be a tie between Midsommar and The Last Black Man in San Francisco. Midsommar is just incredibly made and I was absolutely blown away by the performances, set design and intricate detail. The Last Black Man in San Francisco is such a warm, heartfelt movie that had me in tears near the end. It displays such a lovely take on identity both stemming from where you're from and your ethnic background. (Clara Siliezar)
Spider-Man: Into the Spider-verse! The effortless blend of influence from comic books and the best of 3D animation—not to mention the phenomenal writing—was so refreshing and really made me excited to see how this will revolutionize the animation industry. As for live action, I watched The Texas Chainsaw Massacre for the first time a few weeks ago and found it positively mesmerizing in the strangest way. (Lacey Brauer)
I really liked The Art of Self Defense and The Peanut Butter Falcon. Also, although I saw Spider-Man: Into the Spider-Verse in December, I still think I have to mention that as well.  (Michelle Liang)
Captain Marvel. As someone who's been going to see superhero movies since Iron Man first hit theaters, I was so excited to finally see a Marvel movie starring a woman. It might have been about a galactic war between two alien species, but the core message of the film was so relatable. Seeing Carol Danvers stand back up after falling in so many situations and then tear apart some spaceships was incredibly empowering. (Sari Wyssbrod)
Best new film: Asako I&II by Ryûsuke Hamaguchi. Best older film: An Angel at My Table by Jane Campion. (Cai Yuanpeng, Holiday)
What's your favorite part of the filmmaking process?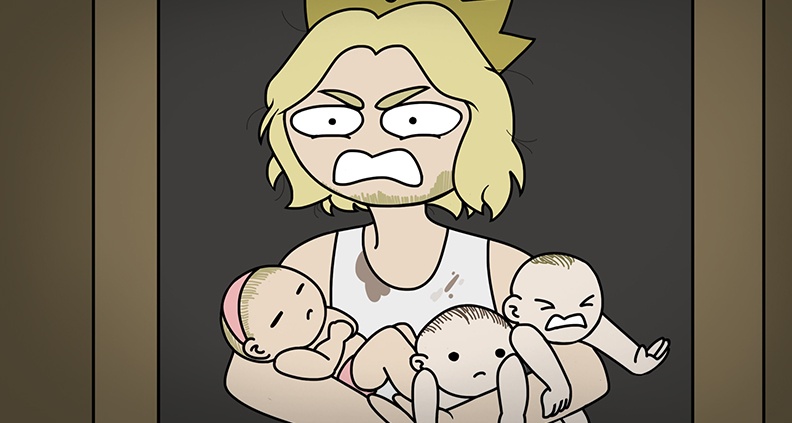 When I have a particular image or moment in my head, and then the finished product is exactly how I envisioned it—or better! I've learned that it takes many hours of hard work to get that one result. (Cal Thacher)
I think my long-time love for writing and storytelling basically cemented my destiny in screenwriting. The story, characters and themes of a film always begin in the screenplay—the screenplay is essentially where everything starts in terms of the production of a film. This is the place where I can focus on the experience I want to share and the stories I want to explore. (Caitlyn Phu)
My favorite parts are the very beginning and the very end of the filmmaking process. Brainstorming ideas, writing the script, spit balling jokes with my pals, designing the characters and all that pre-production jazz is really where I excel. Then, I love when I get to see the finished product on screen and watch the reactions of my family and friends. (Lacey Brauer)
I've always felt the most comfortable editing because I love being able to look at all of the footage and actually sequence it to make a story. Every single decision, you make can impact how the audience perceives your film. That's pretty insane. I also enjoy just coming up with ideas—it's fun to zone out for a little bit and just think. And the crazy thing is that any and every idea for a story has potential. You can build an entire world off of a single thought. (Michelle Liang)
I love editing. There's something magical about finally sitting down and making the film happen. You've put your blood, sweat and tears into writing it and shooting it and now it can all come together. It's like putting together the pieces of the puzzle. There's a way that all this footage makes sense. It might take me a while to figure out, but it'll happen. It's also where you can get really creative with coloring, transitions and effects. (Sari Wyssbrod)
Rather than manipulating everything, I enjoy capturing what's already there in reality. (Cai Yuanpeng)
If you could have any filmmaker's career, whose would you chose?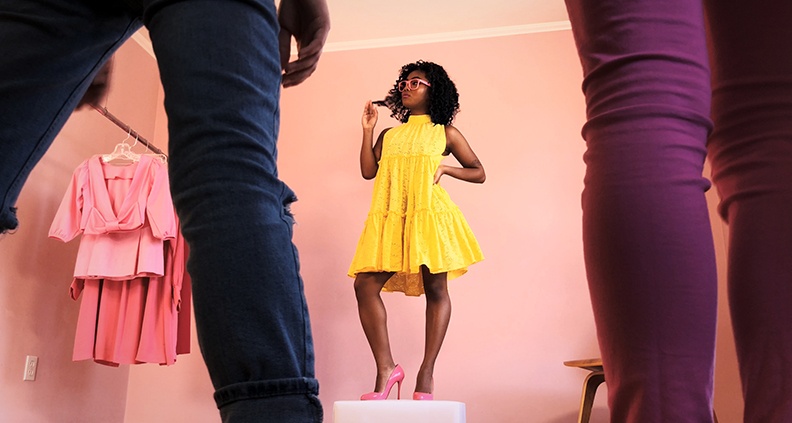 Krzysztof Kieslowski. His early work consisted mostly of documentaries about everyday life in Poland, but it had such an impact that France commissioned him to make the Three Colours trilogy. (Cal Thacher)
I really adore the work of Alfonso Cuarón and Paul Thomas Anderson. Cuarón creates beautiful films, which are so visceral and immersive. I greatly admire how involved he is in every aspect of the filmmaking process. PTA is the first person that always pops into my head when I think of auteur cinema. His work is so inspiring. I'd love to one day delve deep into a character study as he has done successfully in many of his films. (Clara Siliezar)
I enjoy many of Edgar Wright's films, from Scott Pilgrim vs. the World to Baby Driver to his trio of films featuring Simon Pegg and Nick Frost (Hot Fuzz, Shaun of the Dead and The World's End.) His movies are fantastic. I also envy the friend group that he has, the people he collaborates with—Simon Pegg, Nick Frost, Martin Freeman, etc.  I would love to have a group of collaborators like that; people who support me when I take the lead, and whom I can play a supporting role when bringing their vision to life. (Riley Stewart)
It'd have to be Donald Glover's. As someone who is also a writer, composer and musician in addition to a director, I really admire his ability to embrace and include all aspects of his creativity and talent, while also serving his community. He didn't have to choose one career to be impactful because he trusted his capabilities in several. (Vivian Muñoz)
Juliette Binoche, though she is not a director. She instills her emotions and life experiences into her roles. Watching her films offers an intense experience of being alive. (Cai Yuanpeng)
What is the primary idea you want to communicate to viewers of your short?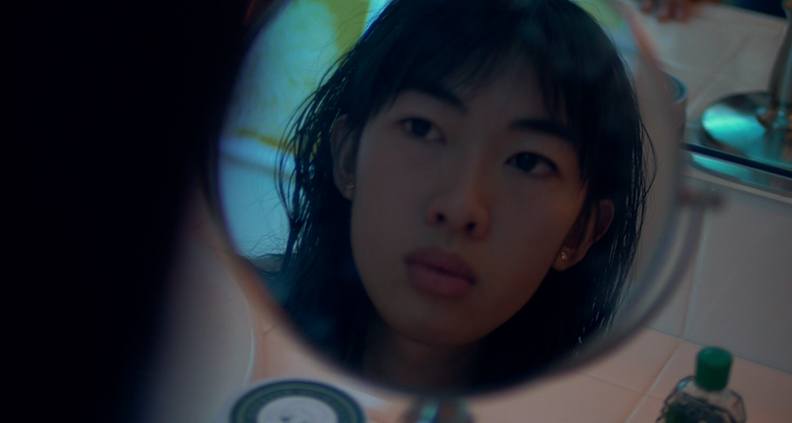 Through the exploration of one girl's identity crisis, I wanted to communicate that there are lessons to be taught about the impact of our words, interactions between races and the way we treat cultural differences. But considering how the film began as just a way to visualize my own experiences, the greatest thing I hope my viewers takeaway is that they are not alone in their search for self and identity. (Caitlyn Phu)
I wouldn't say it's necessarily an idea I would want to communicate with my short, but rather a sentiment. The sentiment that, despite our backgrounds—and primarily our gender identities, as shown in the film—we all experience hardships and that our differences should unite rather than divide us. (Clara Siliezar)
Honestly, at this stage I'm not looking to convey some profound wisdom through my work. I just want to make my viewers laugh and see how many groan-inducing puns they can catch. (Lacey Brauer)
The idea that seemingly specific stories can also be universal. My short is all in Mandarin—it makes fun of Chinese stereotypes and it features a predominantly Chinese cast. However, when I first showed it to my non-Asian friends, all of them found it to be extremely enjoyable, even if they couldn't personally relate. That universality is something I find really special, and I hope you all get to experience that. (Michelle Liang)
The primary idea I want to convey is the relationship between the two characters. By thrusting them into dire circumstances, what would they do for each other? Would they sacrifice their lives? How much do they trust each other? (Riley Stewart)
Unless you're a metal fan, you probably haven't thought much about headbanging. My ultimate goal for this film was to share a new community and subculture with a wider audience. I want the viewer to empathize with something they never may have even encountered before—and maybe even enjoy it. (Sari Wyssbrod)
The idea that I hope viewers take away is that discomfort is the catalyst for change; sharing what you think isolates you can unify a community. Compliance to one's fears is never a solution. (Vivian Muñoz)
Revealing the invisible hardships of others that have contributed to our own comforts. (Cai Yuanpeng)
What's your dream project?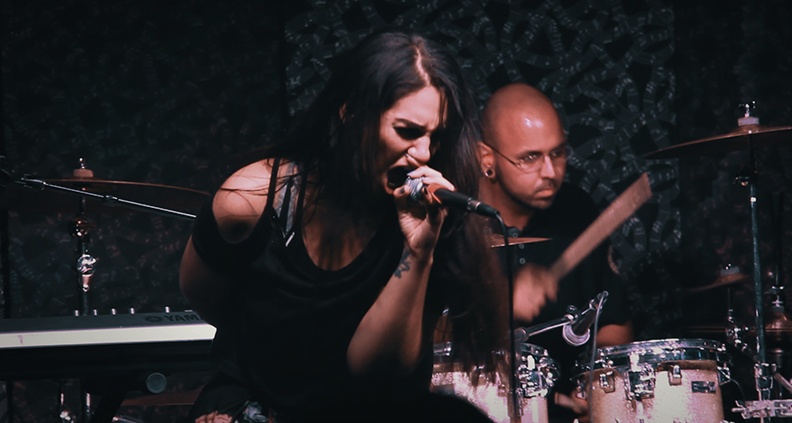 I think would have to go with directing a buddy-cop movie starring Danny Devito and Timothee Chalamet—the jaded, experienced cop of course played by Chalamet, with Devito as the misfit newbie. This is probably not an Oscar-winner. (Caitlyn Phu)
I'd love to make a film in El Salvador. Specifically, I'd like to make a film based on my family's experience living through the Salvadoran Civil war. It would be from a child's perspective. The best way I could describe it is think Roma meets The Florida Project. Very memory-based without glazing over the extremities of the war. (Clara Siliezar)
To supervise the creation of a film that both adults and children can watch together and enjoy. (Lacey Brauer)
I would love to work on anime. I haven't played around much with animation, but I love drawing and I enjoy watching anime, and so anything related to anime would be insanely cool, I think. (Michelle Liang)
Gosh, I have so many. But in a larger scheme, I want to create my own universe in which to set TV shows, movies, books and everything in between. I'm thinking something along the lines of Star Wars, Mad Max or Lord of The Rings. People can create their own stories set in this universe and imagine what it would be like to live there. I truly want to create something that sparks people's imagination. (Riley Stewart)
My dream project is to create a docu-series about the metal music scene. I want to share this crazy world with more people. I'd love to explore more quirks of heavy music such as the growling vocal technique, touring on a small budget and the massive festivals across the globe. (Sari Wyssbrod)
Perhaps stereotypically, my dream project would be one that would allow me to travel, while also impacting both the communities that I'm experiencing and the communities I am a part of—if anyone is looking for a video journalist, I'd love to help out… (Vivian Muñoz)
A sci-fi film about whether love is about control or freedom. I wish that Juliette Binoche could play a role in the movie, hahaha… (Cai Yuanpeng)
2019 FUTURE FILMMAKER SHORTS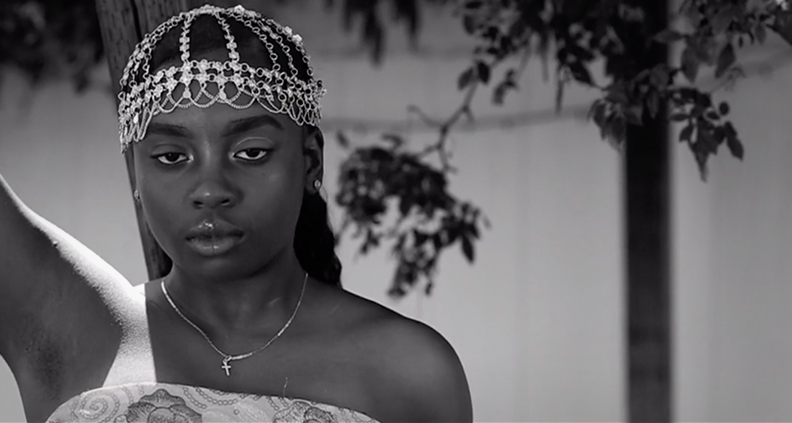 So now that we've gotten to know our filmmakers, let's learn about their films, all of which will be playing on Friday, August 9 at the ArcLight Culver City. If you'd like to check them out for yourself, you can pick up a FREE ticket here.
Brujería – (DIRECTOR Vivian Muñoz) With silent conflict brewing within young and old Latinx alike, God-fearing macho facades must fall. Mental health is not a curse. No es brujería. 
Cannibal Cat – (DIRECTOR Andrew Martin) Based on the true story of a cat whose family was killed, forcing him to fight to protect his new home.
Durian – (DIRECTOR Caitlyn Phu) Clara Chu is an Asian teenager growing up in America. Her search for identity hits a roadblock when she finds herself distanced for her Asian and American cultures.
Dyad – (DIRECTOR Riley Thomas Stewart) Two explorers on a barren planet desperate to find another life form discover that their biggest asset is each other.
Holiday – (DIRECTOR Yuanpeng Cai) On a public holiday, a mother tries to hide a piece of tragic news from her son, who will soon take his college entrance exam.
The Princess and the P.D. – (DIRECTOR Lacey Brauer) Hans Christian Andersen's classic fairy tale gets a modern twist when the Princess joins the local police force.
Meet Metal: Bangover – (DIRECTOR Sari Wyssbrod) Artists from different areas of the international metal scene speak out about why they headbang, how they headbang, and how they take care of their necks after a crazy show to avoid that dreaded "bangover."
Screen Age – (DIRECTOR Cal Thacher) There's an ongoing battle between one girl's willpower and a conglomerate of tech algorithms designed to keep her logged online.
Old Man Planet – (DIRECTOR Jesse Quales) An old man, alone on his planet with the will to bend weather, has to confront an intruder who claims to be an escort for a man who goes by John Parr.
The T Is Not Silent – (DIRECTOR Clara Siliezar) Three transgender teenagers from San Diego detail their journeys of discovering their gender identity and learning to embrace it.
This is Not a PSA – (DIRECTOR Delana M. Lewis) GetLit poets and black students in Los Angeles speak out on the floridity of their culture amongst the different lives we all live.
Wavy Head – (DIRECTOR Max Shoham) A young person's imagination runs wild while being told about a surgery they had as a child.
Yellow Fever – (DIRECTOR Michelle Liang) Five friends reminisce about the hardships of the past over dinner, and things get out of hand when the bill arrives.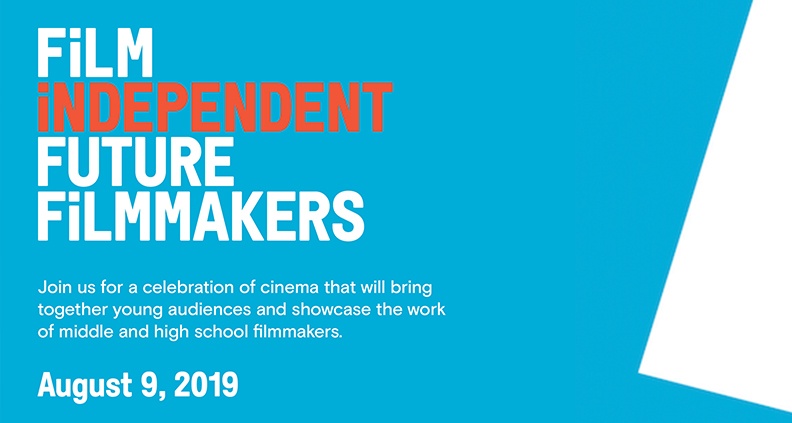 Future Filmmakers is supported by the National Endowment for the Arts. Future Filmmakers happens Friday, August 9 at 2:00 pm at the ArcLight Cinemas Culver City Visit our Youth Programs page to learn more about Future Filmmakers and Become a Member of Film Independent, click here.
(Header: The T is Not Silent)