The New Voices of Nonfiction: Meet Film Independent's 2016 Documentary Lab Participants
For most of the 20th century, documentary films were relegated to the margins of most Americans' entertainment diet—appearing mainly in the context of classrooms and under-populated art house theaters. But happily, that's no longer the case.
Today, nonfiction films are an accepted, expected and celebrated part of any serious movie-watcher's repertoire, as well as a key piece of the modern ecosystem of indie film distribution, populating multiplex marquees and Netflix queues all across the nation with riveting, real-life stories of tragedy, triumph, weirdness and wonder.
But great nonfiction storytelling requires great nonfiction storytellers, which is why Film Independent is proud to announce this year's 2016 Documentary Lab participants, whose work will no doubt be coming soon to a film festival, tablet or home television near you. Films include in this year Documentary Lab Class of 2016 include:
Inbetween Nowhere – an intimate portrait of three young Syrian revolutionaries, who came of age during the war and who are now living in exile in Turkey.
Larry Flynt for President – in 1983, battle wounded from an assassination attempt on his life, Larry Flynt re-emerges with a vengeance and announces his run for President from his golden wheel chair.
Marriage Brokers – in a modern India still weighed down by tradition, three young women must put their lives and dreams on pause to have arranged marriages.
Olympic Pride, American Prejudice – in 1936, 18 African-American athletes won hearts and medals the Berlin Olympic Games, defying Aryan theories. History forgot all except one. This is the story of the other 17.
United Skates – United Skates follows an underground subculture growing inside our country's last standing roller rinks. Through the eyes of two unassuming leaders, Reggie and Phelicia, they battle in a racially charged environment, to save a movement still undiscovered by mainstream America.
Shot in the Dark – for the players on Orr Academy's basketball team, the court is a haven. Outside, it's the Westside of Chicago – a neighborhood racked with gangs, guns and violence. Within those walls, each player has his own struggle. But they'll need to fight together if they ever want to break out.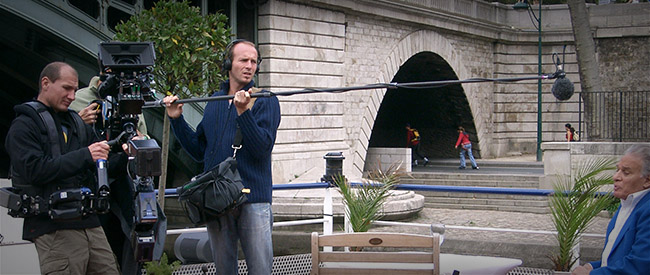 This year's Documentary Lab advisors include filmmakers Lucy Walker (The Crash Reel), Jeff Malmberg and Chris Shellen (Marwencol), and Pete Nicks (The Waiting Room). These filmmakers will lend their expertise and insight into the documentary process, and guide the Doc Lab Fellows in the creation of their projects.
Additional guest speakers will include Doug Blush (editor, 20 Feet From Stardom), Laura Gabbert (City of Gold) and Jennifer Arnold (Tig, A Small Act), lawyer Chris Perez and Glenn Kiser, the Director of the Dolby Institute.
But most importantly, here are the filmmakers behind this year's crop of exciting and innovative Film Independent Documentary Lab films:
---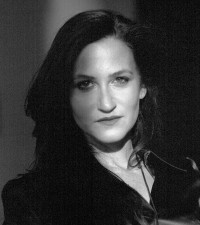 Aslihan Unaldi (director/producer, InBetween Nowhere)
Aslihan Unaldi is a writer, director and producer based in both Istanbul and Brooklyn. Her award winning short, Razan, premiered at the Rotterdamn Film Festival in 2006 and subsequently screened at dozens of other film festivals worldwide. Her feature documentary Overdrive: Istanbul in the New Millennium premiered at the Istanbul International Film Festival in 2011, and has played to festival audiences all over the world. Unaldi received a dual BA in International Relations and Photography from Yale University, as well as a MFA in Film from NYU's Tisch School of the Arts. In 2013 the American Turkish Society chose Unaldi as a "Young Society Leader."
---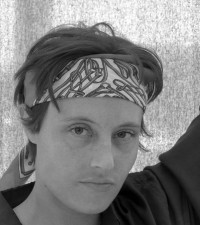 Nadia Szold (director/producer, Larry Flynt for President)
Filmmaker Nadia Szold began to pursue an artistic career after reading Samuel Beckett's Waiting for Godot at age 17, which inspired her to create a teenage theatre troupe dubbed "The Cajones Company." Eventually, Szold founded the production company Cinema Imperfecta out of her apartment building in Red Hook Brooklyn, which produced several short films in both New York and Paris. Szold's debut feature Joy de V. premiered to critical acclaim at the Slamdance Film Festival in 2013 and won several awards. Mariah, her follow-up, was shot in Mexico in the midst of widespread drug cartel violence.
---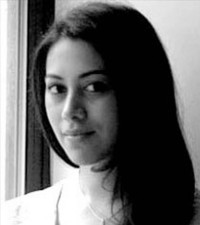 Smriti Mundhra (director/producer, Marriage Brokers)
Smriti Mundhra has been working in the film and television industry for over 10 years. With collaborator Ben Rekhi, she has produced Bomb the System, which earned a nomination for Best First Feature at the 2004 Film Independent Spirit Awards. Mundhra also produced the award-winning feature Waterborne, as well as Punching the Sun, which played at the 2006 Sundance Film Festival. Mundhra's other production credits include Oliver Stone's Wall Street 2, Spike Jonze's Being John Malkovich, Neil LeBute's Nurse Betty and the Coen Bros.' O Brother, Where Art Thou? and The Man Who Wasn't There. Her writing has appeared in Filmmaker magazine, Esquire, The New York Daily Express and Vogue India.
---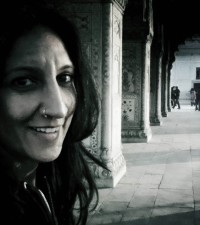 Sarita Khurana (director/producer, Marriage Brokers)
Sarita Khurana is a New York-based producer and director whose work frequently addresses topics related to South Asia, feminism, ethnic migration, community, memory and sexuality. Khurana holds a BA from Oberlin college and an MFA in Film from Columbia University. In 2009, she was named as one of the NY Women in Film & Television's "Emerging Female Directors" class of honorees. Khurana is an alum of several different arts programs, including Art in General, NALIP-Diverse Women in Film and Cine Qua Non Lab. Her short "What Remains" screened at the Brooklyn Museum of Art. Khurana's 2004 documentary Bangla East Side won a New York Times production grant, and was later distributed by Third World Newsreel.
---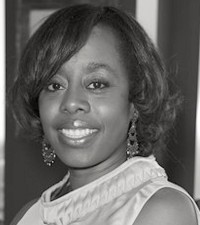 Deborah Riley Draper (director/producer, Olympic Pride, American Prejudice)
Deborah Riley Draper is a filmmaker and advertising executive based in New York. Her commercial clients include such high-profile accounts as Coca-Cola, ExxonMobil, AT&T, FedEx and the Georgia Lottery. Draper's debut film, Versailles '73: American Runway Revolution, appeared at the St. Louis International Film Festival, Denver DocNights Festival and Elle Croatia Fashion Film Festival. The film chronicled the first ever major fashion event headlined by black runway models, and was praised by film critics in both the New York Times and Los Angeles Times.
---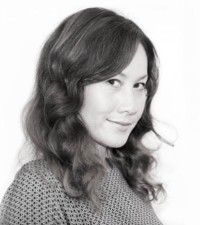 Tina Brown (director/producer, United Skates)
Tina Brown is a Vietnamese-Australian filmmaker currently based in New York. After receiving a dual BA in Journalism and English from the University of Queensland, Brown spent four years as a national magazine editor in Australia. As a producer and production manager for sports features and commercials, Brown's clients have included companies such as Red Bull, Puma, IBM and Gatorade, as well as the Winter Olympics, Super Bowl and US Tennis Open. Prior to moving to New York, Brown created publicity campaigns for film studios including DreamWorks, Disney, MGM, Miramax, and Paramount, among others.
---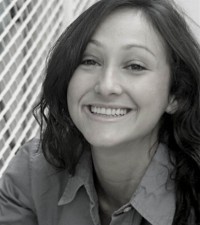 Dyana Winkler (director/producer, United Skates)
For nearly a decade, Dyana Winkler has supported independent filmmakers as an employee of both the Sundance and Tribeca Film Institutes. Over the years, Winkler has contributed to and deliberated on literally thousands of grant submissions supporting underrepresented filmmakers in the entertainment industry. During this time, Winkler also worked as a festival programmer for Outfest, and continues to screen submissions for the Sundance Documentary Film Program. Winkler currently works as a freelance writer and filmmaker based in Brooklyn, and her most recent screenplay, Bell, was awarded the 2016 Sundance Sloan Commission grant.
---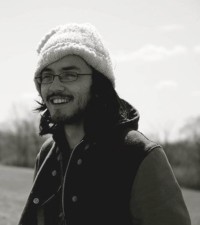 Dustin Nakao Haider (director, Shot in the Dark)
Dustin Nakao Haider is a Brooklyn and Chicago-based filmmaker who has directed freelance projects for a variety of commercial clients including Jay Z, Robinson Cano and Zoo York. Haider co-founded of the production collective Bogie and most recently co-produced the Showtime Documentary series I Am Giant. Haider is a Fellow of Film Independent's Fast Track program, as well as a recipient of the Sundance Institute and ESPN Films award for his feature documentary debut, Shot in the Dark, which has also been selected as one of the participating films at Film Independent's 2016 Documentary Lab.
---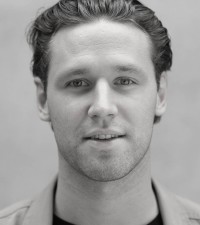 Daniel Dewes (producer, Shot in the Dark)
Daniel Dewes is an American producer, screenwriter and director. After receiving a BFA from New York's Tisch School of the Arts, Dewes began his career working with rapper Jay-Z's company Life + Times, where he created short-form documentaries around a variety artists and brands including Kendrick Lamar, Justice, BMW and Jordan Dunn, in addition to producing commercials for corporate clients such as Hermes, Tory Burch, Zoo York, Rocawear and Western Union. Dewes is the producer of the Showtime original film I Am Giant, and is also a co-founder of the production collective Bogie.
---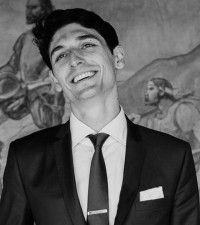 Derek Doneen (producer, Shot in the Dark)
Derek Doneen began his career as Participant Media's very first in-house filmmaker, where he directed award-winning branded content for a variety of clients, including Starbucks, American Express, The Center for National Policy and the Gates Foundation. While creating ancillary content for the 2010 documentary Waiting for "Superman", Doneen met the film's director, Davis Guggenheim, with whom he began a partnership shortly after. As director, Doneen created the feature documentary Spent: Looking for Change, which has over 12 million views on YouTube.
---
The 2016 Film Independent Documentary Lab are supported by Film Independent Artist Development Lead Funder Time Warner Foundation, and is sponsored by Netflix, The Academy of Motion Picture Arts and Sciences, Loyola Marymount University School of Film and Television and the National Endowment for the Arts, with additional support provided by Dolby Laboratories, Inc.
"We're excited to kick off the 6th year of our Documentary Lab," said Film Independent Director of Artist Development Jennifer Kushner in a press release. "There's such profound and groundbreaking work being done in documentary today, we're thrilled to bring together this dynamic and inclusive group of filmmakers and creative advisors in support of great storytelling."
***
To learn more about the Documentary Lab and additional Film Independent Artist Development programs and grants, click here. To learn how to become a Member of Film Independent, just click here.