Member Lens: Documentary Filmmaker PJ Raval's Texas-Sized Horse Wisdom
Our Member Lens feature spotlights current Film Independent Members to see how they got started, where they are now and what being part of Film Independent means to them. To celebrate 30 years of our Artist Development department, our summer 2023 series focuses on our incredible roster of Film Independent Fellows.
Film Independent is currently in the middle of a Matching Campaign to raise support for the next 30 years of filmmaker support. All donations make before or on September 15 will be doubled—dollar-for-dollar up to $100,000.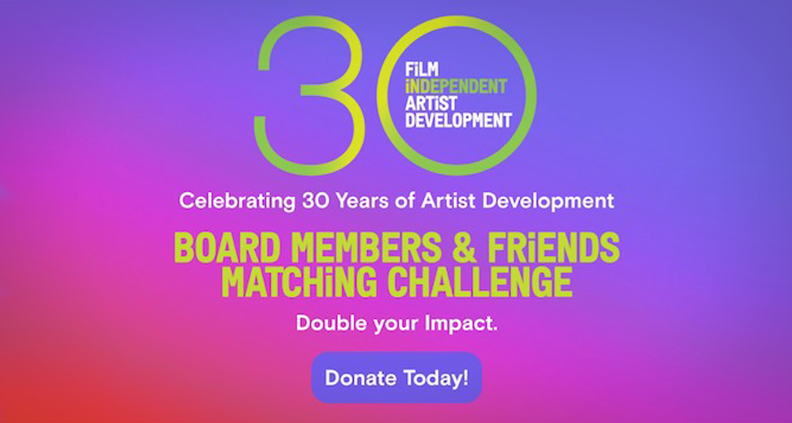 Hailing from the mostly white suburban-exurban neighborhoods of central California, first-generation Filipino-American documentarian PJ Raval's eclectic career has taken him places to places up (a 100-foot tall army barrack tower), down (post-Katrina New Orleans) and all around (Texas, New York, Colorado). With three features under his belt and more on the way, the current University of Texas at Austin film professor and proud Film Independent Member's 2023-24 dance card certainly isn't growing any less full.
Emerging via a circuitous route through the art world and academia, Raval praises the Film Independent community as a positive support system—both for himself as well as the greater world of cinematic arts. And with pit stops through the Documentary Lab, Fast Track, Film Independent Spirit Awards and LA Film Festival, Raval's engagement with said community is nothing if not prolific.
We recently caught up with Raval to talk about favorite race horse names, his quest to bring underrepresented perspectives and experiences to the screen and just what, exactly, is the difference between a wedding and party. Here's the conversation: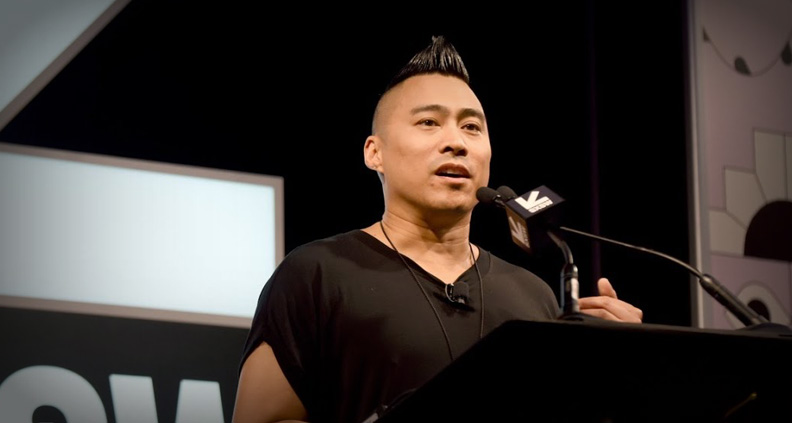 Let's start with your background. Where did you grow up? What are your earliest memories of cinema as an art form?
Raval: Sure… My family comes from the Philippines, my parents were both born and raised there. They both emigrated to the US separately and made their way to New York City. That's where they met. So I was born on the East Coast, but grew up in a very small town in central California. Very white, very conservative. Certainly an isolating and challenging environment for someone who's queer and Filipino-American. And I'll be honest, I really didn't have much interaction with film besides just what your average suburban kid would in the 1980s. I also didn't really see anything that reflected my own experience at the time, so to me the concept of filmmaking was: "Stories about Other People." Like most of my classmates; white, middle-class, suburban kids.
I think we're around the same age. I imagine we have a lot of those same 1980s cultural touchstones.
Raval: Right. Films like E.T. and Empire Strikes Back, stuff like that. But it probably wasn't until my family got cable that I started paying a little bit more attention. A lot of it was MTV and a lot of music videos. It's interesting, because I've done a lot of music videos as a filmmaker, probably because those were some of my earliest experiences paying attention to filmmaking. What I'm trying to say is, I know there are a lot of filmmakers who say things like: "As long as I can remember I wanted to be a filmmaker!" But that was very far from my experience. The idea of even being a creative being in this world was very far from my understanding of what was possible.
So you grew up with a pretty casual interest in film. When did that change?
Raval: It wasn't really until college. I eventually went to the University of California, San Diego. I double-majored in Molecular Biology and Visual Arts. As far as art, I started off doing painting and sculptural work. But I eventually switched from studio-based art to photography, and then from photography I took a few film and video classes. And when I say "film" I mean black-and-white 16mm films cut on Moviolas and Steenbecks, mixed on mag stock. For video class, we were doing Hi-8 video. Mini-DV didn't even exist yet! And around that time I took a History of Cinema course with Babette Mangolte. And I don't know, it just made me think of film in a different way. To be very honest with you, until then I made fun of filmmakers…
Really?
Raval: Yeah, like: "They're not artists! They're just a bunch of wannabe celebrity types!" [laughs] I was just very, very snobby about it.
That's really funny.
Raval: Like, I didn't watch The Godfather and suddenly think: "Oh my god, filmmaking is amazing!" It was Maya Deren. Especially coming from a photographer's point of view it was really interesting to see what these experimental filmmakers were doing. It sounds really pretentious, but Maya Deren and those early experimental filmmakers are really what made me want to take a film class, initially. In my photography I found myself doing more photo-narrative work, so the idea of a moving image was particularly exciting—especially with sound added in.
What was your first job in the industry, or in production of any kind?
Raval: One of my first jobs—this is so crazy—I got hired by the Del Mar Fairgrounds Racetrack, North of San Diego. I worked for the media company that filmed the horse races and then broadcast them internally for betting purposes, but they also ended up being broadcast on Fox Sports West as well. What a wild job. I don't remember how many employees—maybe 40?—and it was like 39 men and one woman. All of them except three came from Kentucky or Indiana. They were all part of this Churchill-Downs-Kentucky-Derby type of thing. So I would climb this 100-foot army barrack tower that had a gigantic broadcast camera on top and I would film the horses racing around in a circle.
I gotta ask: Did you have a favorite racehorse name from your time working there?
Raval: Honestly, I really don't remember too many of them. But yeah, it was crazy. I was definitely the outlier there as far as personality types, but I think they got a kick out of the fact that I was not the usual horse person.
And when did you first became aware of Film Independent?
Raval: My first feature documentary, Trinidad, premiered at the LA Film Festival in 2008. That was really it. It was an amazing year. My cohort included folks like Margaret Brown, Sean Baker, Barry Jenkins—all these filmmakers whose careers have really continued to flourish. One of the things that really struck me was the warmth and support and resourcefulness of the staff and crew. I knew immediately from that point on if I was going to continue making films I always wanted to be in touch with Film Independent. I made another film that was released in 2012 called Before You Know It, and that film was largely supported by Film Independent. I got into what I believe was the first ever Documentary Lab. From that, I did the Film Independent Fast Track a year later. Those two things were really important in making my sophomore feature.
What do you continue to get out of Film Independent as a Member?
Raval: I went to both the Academy Awards and the Spirit Awards [as a cinematographer, for 2008's Trouble the Water] and for me there was such a huge difference. The Spirit Awards felt like an extension of that feeling I had when I was at the LA Film Festival—a community of filmmakers that felt nurturing and exciting and approachable. I really appreciated that community of filmmakers and the industry at the Spirit Awards. It felt really hopeful, like a real fun house party.
I imagine the Oscars have a little more of a royal wedding vibe.
Raval: Yeah. And sometimes it's fun to dress up to go to the wedding. But other times it's fun to just go to the party. So for me, so much of me thinking about Film Independent is celebrating a community. Why do I remain a Member? Because I support that and believe in it. And I know that by supporting Film Independent I'm not just supporting my own best interests as an independent filmmaker, but also the kind of filmmaking I value and support. So for me it's a no brainer—of course I should be a Member!
Lastly, what projects do you have in the works right now?
Raval: Several documentary features, one of which I've been playing on the festival circuit, Who We Become. This film follows three young Filipina American women in Texas during the beginning of the pandemic. It's a coming-of-age film about these women coming into their own and realizing their perspectives and points of view differ from their much more conservative parents,. So I'm getting that film out and working on two others. It's also been a while, but I just wrote a short, dipping my toes back into the world of narrative filmmaking.

Film Independent promotes unique independent voices by helping filmmakers create and advance new work. To become a Member of Film Independent, just click here. To support us with a donation, click here.
More Film Independent…
(Header: Kapwa, Texas)