Member Lens: Melissa Haizlip's 'SOUL!'-ful Approach to Creative Team-Building
In our Member Lens series, we're spotlighting a cross-section of current Film Independent Members to see how they got where they are now, what they hope to do next and what being a part of Film Independent means to them. This profile originally ran in May 2022.
May is for Members! This week only: 50% off Filmmaker Lover or Filmmaker Pro. This month, we're celebrating our Membership experience for filmmakers and film lovers all over the globe. All month-long you can enjoy an array of special discounts on Membership.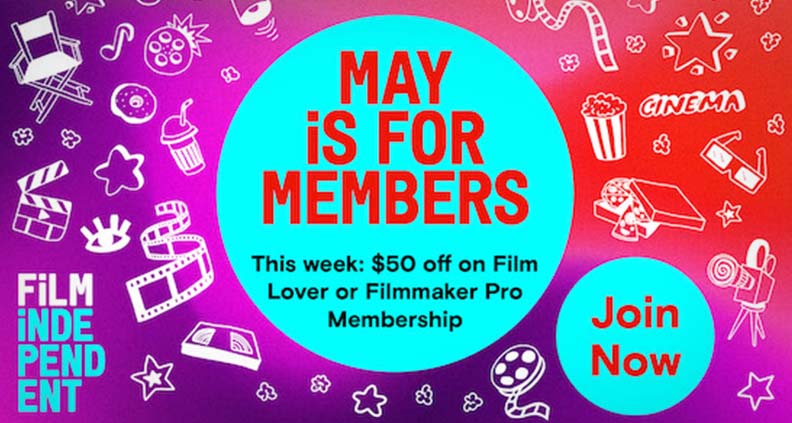 Melissa Haizlip isn't someone who had to go searching for culture. The New York-based director, producer and actor grew up immersed in a world of creators, her uncle Ellis—host of the landmark PBS variety show SOUL! (1968-1973) and subject of Haizlip's Peabody-award nominated 2018 documentary Mr. SOUL!—acting as the catalyst bringing of the 20th century's most important Black cultural figures into her literal living room. It's a tradition the proud Film Independent Member and Project Involve Fellow has continued, with further documentary projects chronicling creative lives and work of Black and female artists.
But even boasting this incredible origin story, when Haizlip reflects back on her career she sees two clear chapters: before Film Independent and after it, starting with a revelatory experience at a 2009 community screening of Lisa Leeman's One Lucky Elephant at the late, great LA Film Festival (fittingly Mr. SOUL! would have its LA premiere at the final iteration of the Festival, in 2018.) Today, Haizlip has a bevy of in-development projects to keep her busy—like a lot a lot.
Despite her packed schedule, we recently chatted with Melissa about the unique perspective her childhood provided, early gigs and the most important thing she's learned about being a part of the indie film community.
MELISSA HAIZLIP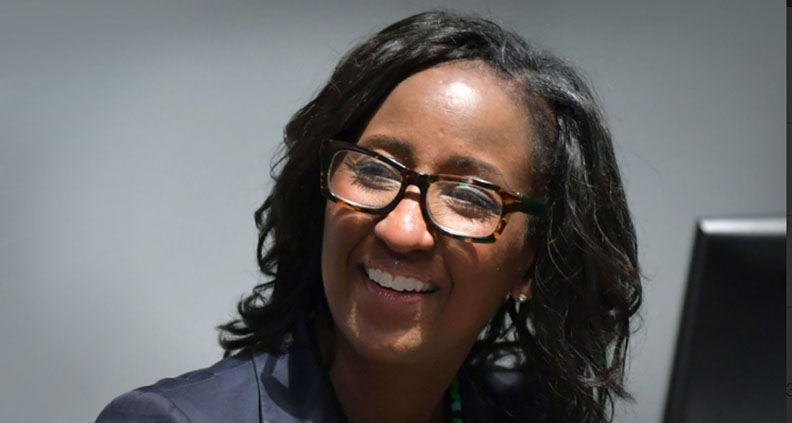 To start, when did you first develop an interest in film and media?
Haizlip: My parents have dedicated their lives to the culture. When I was growing up they were huge movie buffs, so we were always going to the movies and watching them on TV. My Aunt Mauryne Taylor Brent was an actress in the Black Westerns – she starred opposite Mantan Moreland in a 1948 Black-audience film called Come On, Cowboy! My uncle Ellis Haizlip [subject of Mr. SOUL!] knew all the Black artists and actors who were working in New York and Hollywood, and he'd bring them over to our apartment on West End Avenue and 80th Street, on the Upper West Side of New York City. This was while he was producing SOUL! and I was fascinated by all these magical people who were in movies, theater, and on television. Because I was so young I couldn't understand how they went from being on the big screen and on TV, to being in my living room. It wouldn't be until much later that I would realize I'd bounced on James Earl Jones's knee, or my uncle had interviewed Nikki Giovanni, or brought over Betty Shabazz and her children of the late Malcolm X to play with me in my home.
That sounds incredible. And you initially started out in the industry as a performer, correct?
Haizlip: I had performed in musicals on Broadway, but it was my love for movies that inspired me to become an actor. I spent many years in front of the camera, watching all the directors and all the crews so closely, trying to figure out how everyone was able to do their job. I was more fascinated by the people behind the scenes than seeing the final product. When I first moved to Los Angeles, I got a job working in development at AFI, and then moved over to the alumni department. So I did everything. I would AD and PA. I even started working as a casting director, to help directors tell the bigger picture.
During this period, what was the most unusual job that you did as you were sort of learning the ropes of the film industry?
Haizlip: There were a lot of unusual things; no job was too big or too small. I remember I was a second AD on a short film by the brilliant Kate Marks called 7 Day Gig that involved roller skaters, and I was trying to lock off the street and just take care of all these actors on roller skates! But just the proximity to filmmaking was so important to me, to see everything happening from the inside out. It's one thing to be an actor; it's another thing to understand the craft of storytelling and the extraordinary effort it takes to pull a team together and the importance of everybody's job.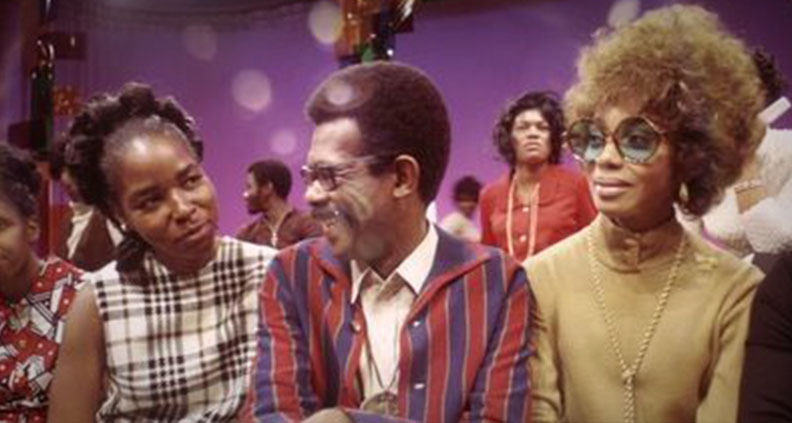 What's one thing you learned in these early days you found particularly valuable? Something about how to act on set or a communication tip? What was valuable skill you feel you picked up?
Haizlip: I learned that nobody can make a film by themselves; it's the result of a team effort and you have to respect that, even though it may be your vision or you helping to create someone else's vision and bring that to fruition. It made me understand the value of really seeing people for who they are and what their gifts and talents are and—as a director or producer—really knowing your strengths and weaknesses. I work a lot as a producer as well; I found if you're able to create a team that can incorporate other people's good ideas, you can help facilitate good ideas. So, finding your tribe and empowering and elevating collaborators is the most important thing.
And at what point along this journey did you first hear about Film Independent?
Haizlip: I was thinking about that. I shot the first interview for my debut feature documentary in Los Angeles in November 2009, and I remember knowing what I wanted to do at that point and wishing I could belong to and rely on a community of filmmakers. Around the same time I noticed there was going to be a free community screening at the LA Film Festival of a film called One Lucky Elephant. I went and it was packed. I sat in the very last row, blown away by this documentary, and mesmerized when the filmmakers came out for the Q&A. When I got home, I googled the festival and learned about Film Independent —and I knew at that instant that I had found my tribe.
Was Project Involve the first program you applied for at Film Independent?
Haizlip: Yes. I was rejected the first two times I applied, but I was so determined. I had to be a part of it. The third time was the charm. I entered the program and became a Film Independent Fellow in 2012, in the class of 2013, which I believe was the 20th anniversary class. And now when I think of my career, I define it as before Project Involve and after Project Involve. There are professional workshops, free screenings. Most of all, it's about access to resources and top industry professionals. Everyone gives this kind of crucial trade intel you wouldn't be able to get anywhere else, especially as an unknown filmmaker who all too often may have been traditionally and unfairly marginalized, for being a different race, LGBTQ or nonbinary. I was also awarded the Chaz and Roger Ebert Producing Fellowship though Project Involve. And, Mr. SOUL! premiered at the very last LA Film Festival, in 2018. So everything sort of came full-circle. I was so excited, because we started from just this seed of an idea, and Film Independent nurtured that. And now the film is on HBO Max after taking over 10 years to create. That's not lost on me.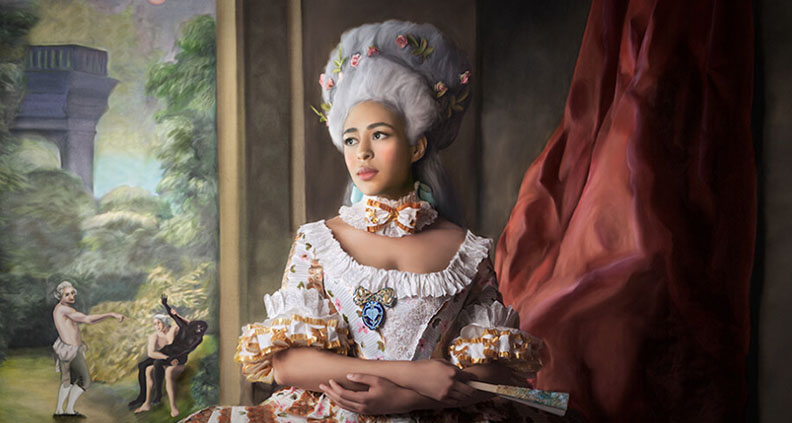 What are you working on now?
Haizlip: Now I'm co-executive producer on a four-part docuseries for Netflix on the history of Black womanhood in America, explored through the lens of women in hip-hop—their lives and their music. I'm also working on another new documentary about Renée Elise Goldsberry, the Tony Award-winning actress who created the role of Angelica Schuyler in the Broadway musical Hamilton, which I'm really excited about. I'm developing a docu-series about gospel music, and I'm a showrunner on a new Black culture docu-series that hasn't been announced yet. Also, we just wrapped picture on a major project which I can't talk too much about, but it's a behind-the-scenes documentary on the making of a major motion picture coming out this year on Apple TV. So, I'm a little busy right now.
I'll say!
Haizlip: I'm also developing a documentary about the artist Fabiola Jean-Louis entitled "Rewriting History." Fabiola is a large-format photographer, and she's also a visual artist whose work is now featured in the new "Afro-Futurist" period room at the Met. Fabiola centers Black women in her work, putting them back into the narrative of art history. I'm so excited to tell her story, because it really speaks volumes about the emergence of Black women and the stories we tell.
Last question! Why do you think it's important to support or join an organization like Film Independent?
Haizlip: It's important because filmmakers still need to have a training ground to workshop and the freedom to share their ideas. I got to produce a short film and hang out with people like John Chu, Justin Simien and Lena Waithe. Film Independent provides a safe space in which to learn how to be better, from the people you admire the most.
Mr. SOUL! is nominated for a Peabody Award, and is currently streaming on HBO Max. To learn more about the film, visit the film's website, and be sure to follow Melissa on Twitter.
Film Independent promotes unique independent voices by helping filmmakers create and advance new work. To become a Member of Film Independent, just click here. To support us with a donation, click here.
Keep up with Film Independent…