Member Lens: Participant's Diego Nájera on Wrangling Big Ideas and Staying Creative
Diego Nájera knew one thing growing up: he did not want to be in front of the camera. Instead, when visiting his TV-producer father at work in the soundstage at home in Guadalajara, Mexico, Nájera would instead find himself drawn to the master control booth, observing the twinkling command center with a precocious interest that would soon develop into a lifelong fascination with film and the process of bringing big ideas and new voices to screen.
As an indie film producer and proud Film Independent Member—not to mention Project Involve alum Producing Lab Fellow, and current Participant narrative feature development exec—Nájera knows the value of strong artistic community, another thing he credits to his formative experiences in the vibrant Guadalajara creative community, even serving for many years as programmer and producer of the Guadalajara International Film Festival.
It was at the festival that Nájera first became aware of Film Independent, during a cultural exchange at the adjacent Guadalajara International Book Fair with the city of Los Angeles. It was the beginning of a momentum-gathering journey that eventually leads to the esteemed seat Nájera now sits in. We recently caught up with Diego for our regular Member Lens series about the most significant moments in his own career development. Here's the conversation:
DIEGO NÁJERA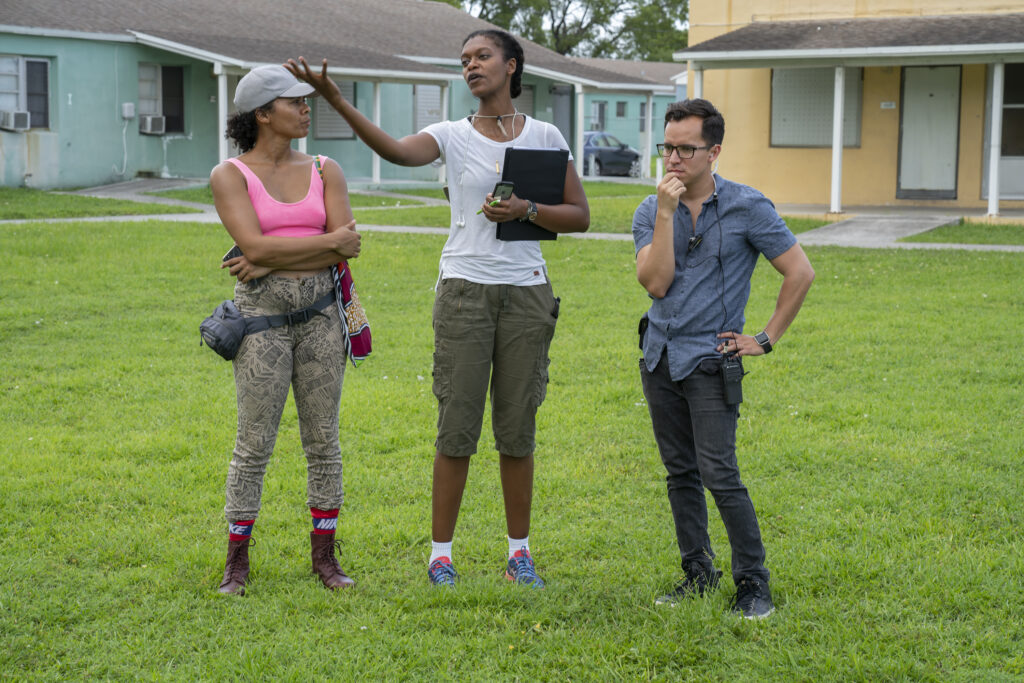 Let's start with the basics. Where you grew up and where does your love of cinema come from?
Nájera: I'm from Guadalajara, born and raised there. It's the second-largest city in Mexico and it has a beautiful, vibrant cultural scene. My family was always very in touch with those sort of creative spaces. My dad was a very creative guy; he was a designer and he used to work at the local TV station producing kids shows, like contest shows for kids. So I was growing up around that world, going to the booth on the soundstage to see what was going on. I was very curious about it. But I was a shy kid and I didn't really like being in front of the camera—I liked being in the production building and seeing all the controls.
Oh yeah. My dad worked at a TV station too, and I remember those control rooms being so fascinating.
Nájera: Yeah! And then, as a teenager, I eventually ended up becoming a huge cinephile. I was watching anything and everything. And then you know, you watch stuff that blows your mind and you start thinking, "Okay, so what else is out there that's more interesting?" And suddenly you find yourself in the art house. My cousin saw how much I loved film and Oscars trivia and stuff like that and said, "Why don't you study film?" And I went, "Yeah, why don't I study film?" [laughs] So I went to the Tecnológico de Monterrey. I studied communications, then snuck my way into UCLA as an exchange student.
Did you have an idea about what you wanted to do at that point?
Nájera: No, not really. I feel like everyone starts out wanting to be a director, right? Because it's the most prominent job on a film set. So I think all the way through graduation I thought, oh, I'm going to direct. After I graduated I started working at the Guadalajara Film Festival, which was the closest thing to the film festival in my hometown. I was an assistant to start and then little by little started working my way up, until I was the producer of the film festival and one of its programmers. I ended up learning a lot about how movies were put together. I loved that festival and I became a producer by sort of grabbing more and more stuff to fix and do to make it better, taking on a lot more responsibility—more than I probably should have—because it was sort of a weird, hybrid role.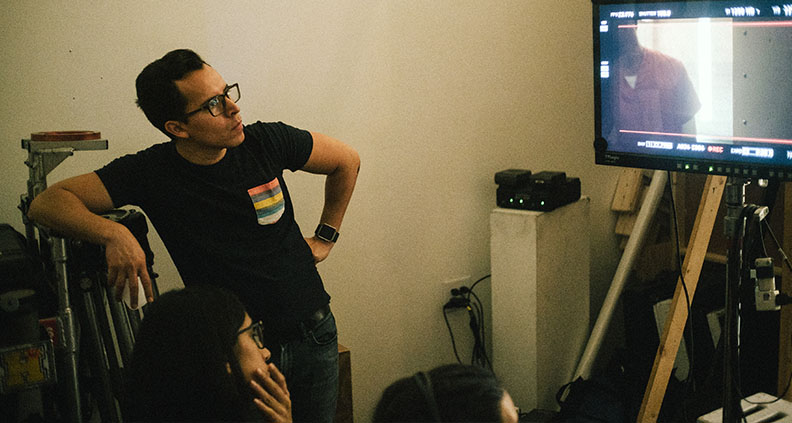 In your bio, you describe yourself as a "creative producer" and I'm curious what that term means to you.
Nájera: When I came to the US, I came to study creative producing at USC, working with filmmakers as their sounding board and really being a part of the development process. That's a skillset I didn't know I had, because I had always been so involved on the logistical side of things, putting budgets together and stuff like that, but not really digging deeper into the greater part of the process. And basically, my first short at USC was done through the Sloan Film Program—a science-related short—and despite being very scrappy, I was doing all those things I wanted to do. And the short did pretty well. It was nominated for a student BAFTA and all sorts of things.
For you, what has been the valuable aspect of being a Film Independent Member?
Nájera: Honestly, the great thing about Film Independent is that it really brings together a group of people who are really interesting, talented and hungry, from all very different walks of life. So that's the biggest asset, the community asset. This is an interesting bunch of people, and it's good to continue that sort of relationship to be able to grow together.
When did you first learn about Film Independent?
Nájera: I think the first time I learned about Film Independent was in Guadalajara. I worked at the Guadalajara International Film Festival, and there was a sister event there called the Guadalajara International Book Fair. And one year the guest at the book fair was "Los Angeles" itself, as, like, a cultural region. It brought all these authors and artists from Los Angeles, and Film Independent were the ones curating the film program. So that's where I met Maria [Maria Raquel Bozzi, Film Independent Senior Director of Education & International initiatives –ed.]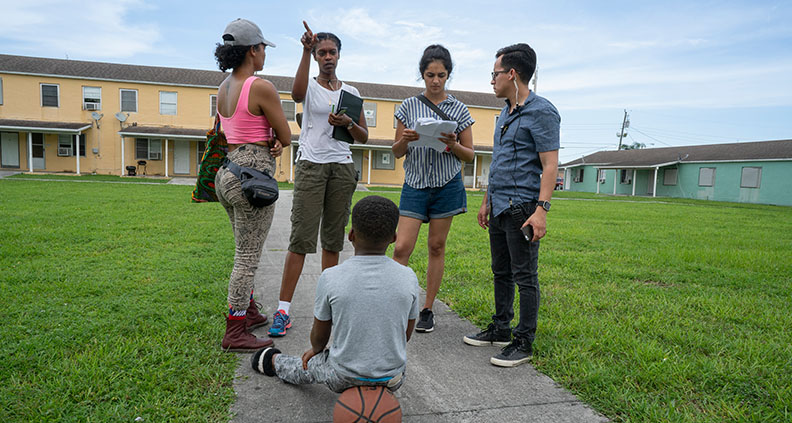 And from there you went on to Project Involve?
Nájera: Yeah, I came here [to Los Angeles] in 2014, and I've been really fond of organizations that do artist development. I'd heard about this diversity program and the people who had come out of it, and I applied then as a writer but didn't get in. I tried again and got in as a producer. And then I was in the Producing Lab in 2019.
Is there anything that you're currently working on that you would be at liberty to discuss?
Nájera: The journey has been super-interesting. You know, right now I've transitioned into more of an executive route. I'm working as a Director of Development at Participant, working on a slate of films that are really exciting, supervising them and helping shepherd them into the world. I'm really fond of the mission of Participant, that idea that art and storytelling can change the world and create impact. So that's my focus fright now. I still have the project I took through the Film Independent Producing Lab called Bolichicos.
What sort of material do you respond to when in your role at Participant?
Nájera: I like big ideas and big themes—that's what I think movies are all about. So I look for story and characters around a bigger idea, whether it's a social issue or something intensely personal. I tend to lean toward genre, that's a constant in my work. All my projects are about something and that fits the Participant brand, trying to say something and start a conversation.
Film Independent promotes unique independent voices by helping filmmakers create and advance new work. To become a Member of Film Independent, just click here. To support us with a donation, click here. Your donation – and impact – will be doubled through our Board Members and Friends Matching Challenge, available through September 29.
More Film Independent…