Member Lens: SJ Main-Muñoz on Goal-Setting, Support and Circuitous Careers
In our new Member Lens series, we're spotlighting a cross-section of current Film Independent Members to see how they got where they are now, what they hope to do next and what being a part of Film Independent means to them.
***
Growing up, Project Involve Fellow and proud Fi Member SJ Main-Muñoz drew her earliest cinematic inspiration, she says, from the surrounding landscape. A native of Cambria, CA, located on the Central Coast just south of Big Sur, and surrounded throughout her early life by panoramic ocean vistas and expansive farmland, it's no wonder that the up-and-coming writer/director has—in her own work—largely gravitated to classic Western vistas, most regularly seen from the point of view of Latinx protagonists fighting through impossible circumstances.
Following stints at the UCLA and Columbia film schools, Main-Muñoz began her industry career working in development, and later became a producer. But directing was always her true passion. It took some serious soul-searching, but eventually Main-Muñoz courageously put her other (often more lucrative) projects aside and devoted herself full-time to her directing career—paying off first in a series of acclaimed shorts, and later as a director of episodic TV.
In this month's Member Lens spotlight, we spoke to SJ about her eclectic film career, recommitting oneself to one's true calling, how to make the most of the filmmaker lab experience, TV, Film Independent and more.
SJ MAIN-MUNOZ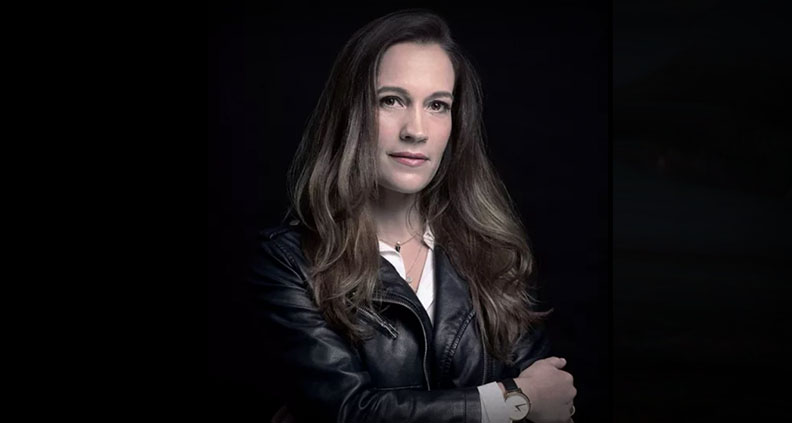 Could you tell us a little bit about your background? When did you first pick up a camera, and at what point you decided you wanted to pursue a career in filmmaking?
Main–Muñoz: I was organizing my office the other day and I found an old drivers license. I was like, "Wow, time flies." This whole time, my focus has always been on directing. It's interesting to look back and see the winding past and all the stops you had to make along the way to finally get where you want to be. And I'm not exactly where I want to be right now, but I am a lot closer.
Where did you grow up?
Main–Muñoz: I grew up in Cambria, California. Which is this amazingly mystical place. We have these really thick fogs, rocky shorelines, expansive pastureland. Such cinematic views. If I look back and ask myself, "Where did my visual sensibility come from?" I would definitely say Cambria. I grew up there in the theater, dancing from a very early age. So I was always in the performing arts. I thought maybe I'd become a choreographer, but my father steered me away from that, to the UCLA School of Theater, Film and Television.
Had you always wanted to direct?
Main–Muñoz: Yes, I always wanted to direct. I watched films with my father. We were big fans of the James Bond films; I always wanted to do crime and action and historical genre movies. I was told in college that if you want to direct, the best thing is to work with actors. So I went into the Theater Directing program to get more hands-on experience. In high school, I had written a letter to Steven Spielberg, and I told him: "If you ever open a film studio, I would love to work for you." So my first year at UCLA, someone called my mother and I called the number back—it was Dreamworks, and I was offered an internship.
Wow!
Main–Muñoz: Yeah, I was there for three years. So that really helped. Even though I was directing actors for theater [at school], I got experience on the film side, too. Then I went to Columbia University in New York, where I was a directing student in the Masters program. I always knew I wanted to direct, but when you get out of film school there's no one set path. So I ended up working as a producer. I still made my short films on the side, but producing seemed much more feasible. It was only five years ago that I said to myself, "This isn't a side hobby anymore. This is it." Since then, I've gotten into many successful programs, and that's definitely helped me make my way.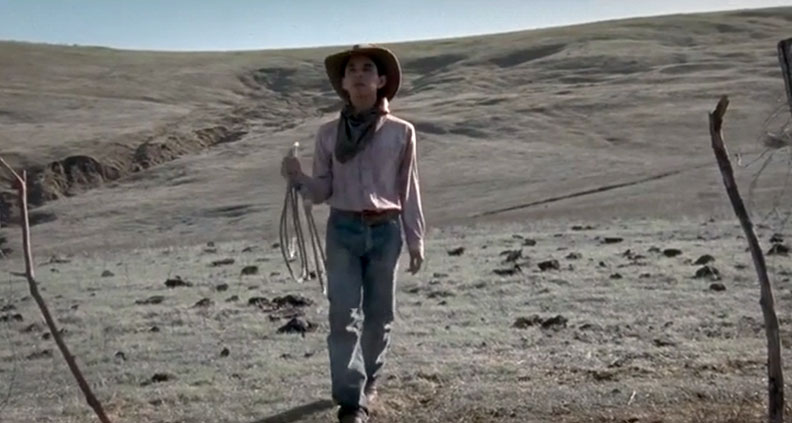 What's your advice to filmmakers on how to make the most of these artist development or filmmaker lab experiences? 
Main–Muñoz: Programs are all designed differently, so the participant has to ask themselves what the program is offering and what they hope to get out of it. We also have to remember that when we participate, it's not just about us. It's also about what we give back. Organizations such as Film Independent enabled me—like Project Involve. It was one of the earliest labs that I had done, right out of film school. Project Involve gave me this amazing opportunity to meet this group of filmmakers, who I still stay in touch with 'til today. We have to keep these organizations alive. Sorry if I'm going off on a different tangent…
No, if you want to talk more about how people should give us money, please go right ahead [laughs]. Can you talk about your experience of Film Independent as a Member?
Main–Muñoz: I know it's challenging, but if people have those financial means to support those organizations, they should. Every lecture is important, even though they may not seem totally applicable to your career. I attend everything. As filmmakers we're always students. And if we can't travel during the pandemic, we can always study. We can always develop our craft.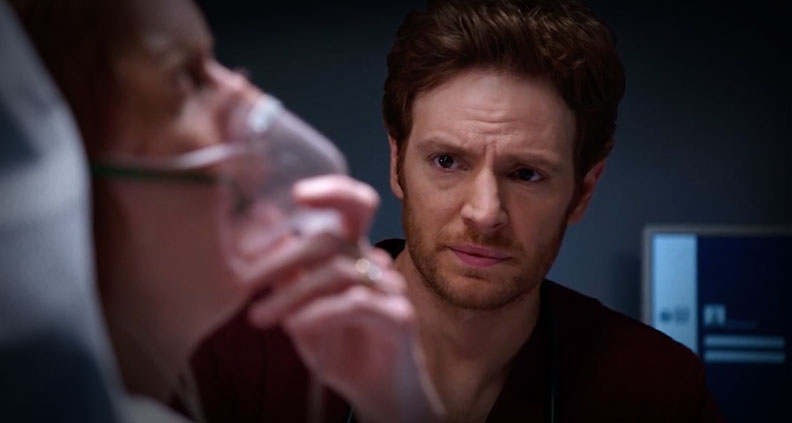 You've recently started to direct some episodic, right? It seems like a route a lot of indie directors are taking these days, even though it wasn't part of the film school curriculum back in my day. 
Main–Muñoz: There's a rumor that independent directors won't be ready to tackle episodic. It can be true in some cases, but I think it depends on how you work. I've done dozens of short films. You wouldn't know the week before if you'd be able to shoot, and you're producing your own work. I feel that we [independent filmmakers] do have the chops to be good at episodic, because we quickly jump between roles. The process is fast, and we don't have that long to shoot and even less time to rehearse. But there are triumphs. There are parts of independent filmmaking that absolutely apply to directing episodic TV.
What are you working on now? And what sort of work do you ultimately want to be doing? 
Main–Muñoz: I definitely want to be directing. I know it sounds so simple, but it took so long to get here. As a producer, I was being too practical. I had many sleepless nights thinking, "Why am I helping everyone achieve their dreams but I'm putting mine on the back burner?" I was able to recognize that I won't be satisfied until I sacrificed the stability of my other jobs and aimed fully toward directing. It was scary, but I did it and now, I've found my way into episodic—and that allows you to direct, and to direct more often. I want to do features, but I have not found my way to get one yet. But I'm working on it. So I check in with myself everyday and say, "How do I get to where I want to be?" I think we have to check in with ourselves daily, no matter what it is that we want to be doing.
To learn more about SJ Main-Muñoz, please visit her website. To become a Member of Film Independent—and possibly be featured in a future edition of our Member Lens series—just click here.
More Film Independent…
(Header:Main-Muñoz's short Don't Say No)