Member Lens: Stephen Mao on the Topline Responsibilities of a Creative Producer
In our new Member Lens series, we're spotlighting a cross-section of current Film Independent Members to see how they got where they are now, what they hope to do next and what being a part of Film Independent means to them.
***
Stephen Mao may live halfway around the world, but that hasn't kept the award-winning producer and proud Film Independent Arts Circle Member from continuing to be a major creative voice in the world of American independent cinema. Now living primarily out of Moscow, Russia, Mao—a former photojournalist for the Associated Press— boasts an impressive portfolio of titles, from gritty black comedy Filth (2013) to the Spirit Award nominated American Honey to the Oscar-winning short Skin (2017), Sundance favorite The Kindergarten Teacher (2018) and more.
Mao's production company Studio Mao is currently hard at work putting together an awards-season campaign for Project Involve alum Andrew Ahn's sophomore effort, Driveways—which earned three Spirit Award nominations at the 2020 ceremony earlier this year—while continuing to develop a variety of exciting projects and explore new digital distribution routes (Cybill Lui's The Silencing, with whom Studio Mao produced the film Warning with, was one of the year's top iTune rentals.)
In this second-ever edition of our rebooted Member Lens series, we caught up with Mao to talk about his experiences as the motor behind so many of the past decade's indie movie titles, Netflix, quarantine, Film Independent and more.
STEPHEN MAO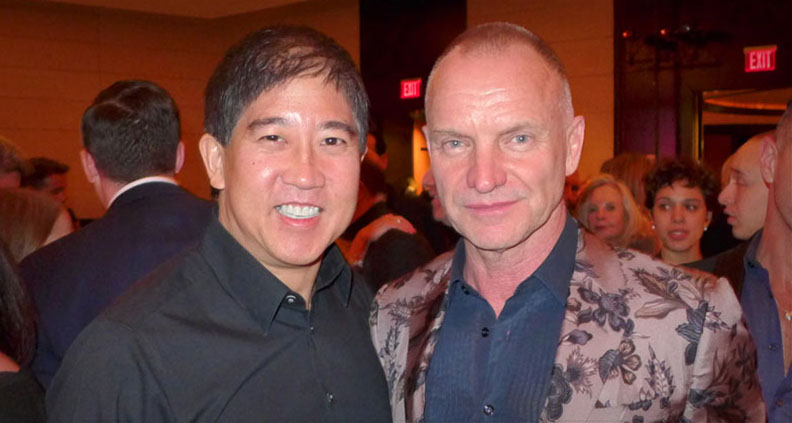 To start, could you give us a little bit of background on yourself and your career up to this point?
Mao: I started in independent film in New York, partnering with Maven Screen Media, the company founded by Trudie Styler and Celine Rattray. The first big film I did—where I was one of the producers—was Filth, with James McAvoy. That was in 2013. But I didn't start in the business to be in film. I started [producing] as a hobby, and it just kind of became a bigger because we had a film that was successful. Filth was really the film that really established me in the industry, where I could call people and they'll call back. So that led to bigger films; we've done a film called Girl Most Likely, with Kristen Wiig; The Kindergarten Teacher, with Maggie Gyllenhaal…
Oh yeah, I saw the premiere of that at Sundance.
Mao: Yeah. The director, Sarah Colangelo, won Best Director [Jury Award] at Sundance. That was a film I was very, very involved in, developing it and deep on the financial side and at a post-production level. The film was shot in 23 days on a tight budget. It was funny, because Maggie was on one of the late night shows—promoting The Duece. We had just wrapped The Kindergarten Teacher and I was at home watching. And, at one point, she said she had been doing this little indie feature, and that it was all, like, guerilla-style filmmaking. And I was sitting in front of the TV thinking: "Please don't say the name of our company!'" But that's the way many indie films are made – and Maven Pictures is the best at getting great films made on or under budget.
Oh, wow. That's not where I thought that anecdote was going. I thought it was going to be: "Please mention the name of the film." Not, "Please don't mention the name of our company!"
Mao: That was funny [laughs]. But the film really got a lot of accolades. Maggie was so passionate about the film; she really wanted to show what it was like to be a woman in a world not made for women. How it was to wake up in the morning as a woman and feel empty inside. The film really resonated with women and so many people were thankful that we had the courage to make it. You know, we support women in film. That's one of our big things. Maven Pictures also did American Honey, with director Andrea Arnold. They brought her on, and obviously that film had a very strong female cast. We have a lot of female directors.
One thing that I really loved about The Kindergarten Teacher is that I genuinely didn't know where it was going.
Mao: We had a lot of discussions on the editing of that film because it's really slow burn; it's not really a fast-paced film. And I was always telling Sarah, "You should do this and that" and it finally got to the point where she would look at me and I was like, "She's gonna kill me if I say one more thing, she's going to stab me with a pencil in the head." [laughs] We did a final test screening and gave out questionnaires after the film. Every single person had a different perspective on what the film was, and it was at that point I knew we had a movie. It turned out really great—we had a lot of success. And I heard, unofficially, that we have more than 10 million streams on Netflix.
What are your feelings about putting new releases straight onto SVOD? 
Mao: You hear a lot that some filmmakers are not happy with the pay formula, and I am sympathetic towards this feeling—from the standpoint of being a producer—of Netflix. But it's an amazing platform. I mean, how do you get an independent film into 10 million homes? So from the perspective of getting exposure for the film and for filmmakers, it's great. But the sales prices can be lower. We are seeing some big sales [in streaming] at the moment, so maybe that's changing because of coronavirus and the pandemic. Cybill Lui who I just produced Warning with just released The Silencing—it was the number one film on iTunes, the sales numbers are through the roof. I think now that the online distributors and streamers are seeing those bigger numbers, they're paying more and filmmakers and producers are getting smarter in saying we're not selling for less.
Every year I do exit interviews with our Producing Lab Fellows. One of the questions I always ask is: How would they describe what a producer is and does to a non-industry civilian? What would your answer be?
Mao: Producers are the people who have the topline responsibility for all aspects of the film. Someone who handles everything from the acquisition of the film to the development to the pre-production, production and post-production—all the way up to the sale of the film. I always say that the producer is on set the first day and if you see the producer on set after that, there's some kind of issue. Because producers are always working on multiple projects, so it's not really time efficient to be on set all the time.
Last question, when did you first become aware of Film Independent, hand what has been your experience as a Film Independent Member?
Mao: It was only in 2019, when we were nominated for Skin. The team was in Los Angeles for the Academy Awards and Celine Rattray told me about the Spirit Awards, so through Peter Trinh at ICM Partners I was put intouch with you guys and we both ended up attending. That was really the reason. But I met the team and I became an Arts Circle Member. We became acquainted with the Development team and more involved in what you're doing. It's been a great relationship. It's great that we all work with the same people. We love that you support filmmakers and film students and up-and-coming talent. Without organizations like Film Independent, there wouldn't be as much opportunity out there.
Film Independent promotes unique independent voices by helping filmmakers create and advance new work. To become a Member of Film Independent, just click here. To support us with a donation, click here.
More Film Independent…
(Header: Andrew Ahn's Driveways)
NOTE: an earlier version of this article incorrectly listed Studio Mao as producer of The Silencing.