My First Movie: Underdog Tale 'The Fall' Takes Its Crowdfunding Lumps and Bounces Back
In this series of special guest posts, we're asking first-time feature directors (narrative and nonfiction) to share what they've learned from these debut outings, focusing on one specific aspect of production. This month: crowdfunding.
***
They say if you don't believe in yourself, who will? This was the question I found myself facing when it came to completing production on The Fall, my first feature film as director. In the wake of inspirational indie auteurs like Kevin Smith, Robert Rodriguez and Steven Soderbergh, it was always on my mind, the idea of trying to complete production on an independent feature. It seemed at once possible and impossible, and the question Could I actually do this? kept creeping up, again and again.
The inspiration finally came when I was cast as the lead actor in It Happened One Day in East LA, written and directed by Victor Aguilar, an award-winning short film currently streaming on Amazon. There I saw firsthand what can happen if you truly give all to your art and work relentlessly towards it. I ended up becoming a part of the film's production side as well, helping broker locations and ultimately serving as an Associate Producer on the film.
Upon the release of that short I finally saw that this improbably dream was truly possible. I made a promise to my longtime friend and AD, Daniel Leiva, that we were going to do anything it took to complete production on a feature film in 2021.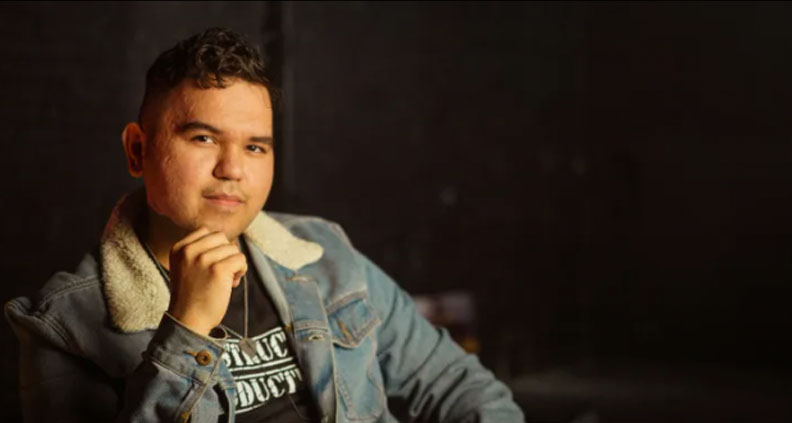 Around the time when I made this promise COVID was (of course) still raging, leading to severe doubts as to whether production on an indie film was even possible. But as The Fall's cinematographer Emmanuel Akinnitire put it when I asked him about his experiences for this post: "With scenes and locations that incorporated a lot of extras, we had to think of creative solutions, to shoot them in a way that was safe and didn't take viewers out of the story."
This kind of thinking was what I carried with me as I saw that with enough creativity and the right team we could actually make this happen. The Fall is a story that I had been developing for a while—part Rocky, part Pulp Fiction, Drive and Uncut Gems. I had developed the script with the idea of creating a modern-day neo-noir using real cinematic locations around the city of LA.
The film follows low-level MMA fighter Dewey Dominguez, who is propositioned by the mob to lose a fight on his very first pay-per-view match. But there's a twist: Dewey truly doesn't dream of being a fighter, but rather a painter, wrestling against insurmountable odds in the pursuit of following his heart. The film's tagline "Never Be Afraid to Be" is ultimately what the film is based around: the idea of following one's own heart, and the pushback we face in that pursuit.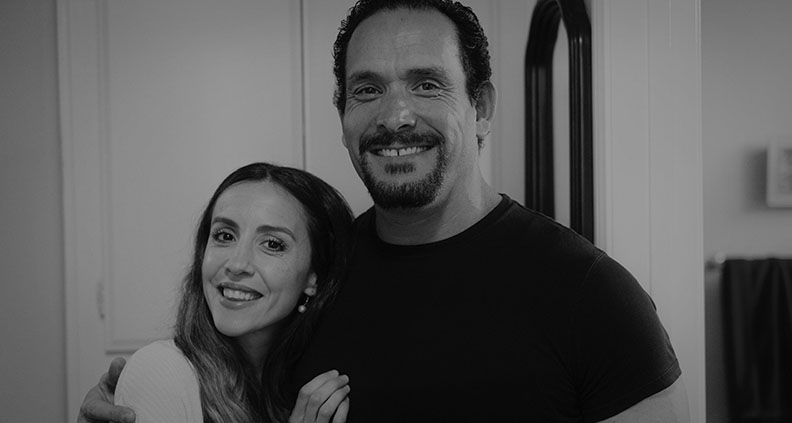 We had originally set out to use crowdfunding as a means of financing the film. With Kickstarter, we ultimately did not reach our goal, though were eventually able to ultimately finance the film through independent producers. Needless to say, I learned a lot about the process of crowdfunding through this process, and feel I can use my own experiences to share some basic crowdfunding Do's and Don'ts…
1. Don't Showcase Too Much of Your Film
We had already begun production on the film, and I utilized some of the film footage in the crowdfunding trailer. This ultimately backfired as it confused some backers who thought we had already completed the film.
2. Begin with an Already-Established Means of Finance
A lot of the funding you will receive from crowdfunding will come from you own circle before you launch your campaign. Connect with family and friends you know will help fund the campaign so that when you launch, your campaign it will already begin with a good amount established.
3. Don't make your reward tiers too outlandish
Most of your finances will not come from people donating large amounts, but rather a lot of people donating smaller amounts. In other words: put more work into your lower tiers than your higher ones.
4. If You Can Build a Team to Help with The Campaign, Do It
I was already so overworked with directing and acting in the film, the process of maintaining the campaign myself was so much more work than I had expected. Build a team to help maintain the campaign with you.
5. Contact Backers Directly
The only times I saw true backer support is when I would call people directly or message them directly. This is where a team would com in handy. But my recommendation is to set goals of sending at least five-to-ten messages directly to people so they can see how serious you consider the campaign.
Ultimately, we didn't reach our goal with crowdfunding alone. But to me, this just tied into the underdog story of the film's plot, as well as its actual behind-the-scenes production. We were still able to complete the film, which consisted of a full cast and crew and filmed all around Los Angeles, from Venice and Santa Monica all the way to Palmdale and beyond. We were able to complete the promise that I had made the year before. We had completed the impossible and finished production on The Fall. The film is currently in post-production now getting ready for festival season this fall.
So—what did I learn? Believe in yourself. Work relentlessly toward your vision. Remain positive even in the face of defeat. Do these things and you can make anything happen. (And to follow the story of the film, including behind-the-scenes photos and merchandise, visit our website.)
Film Independent promotes unique independent voices by helping filmmakers create and advance new work. To become a Member of Film Independent, just click here. To support us with a donation, click here.
More Film Independent…