No Trick, All Treat: Five of our Favorite Recent Low Budget Horror Movies
If you were wondering why so many of your co-workers showed up to the office today dressed as Sexy Pennywise or giant packet of McDonald's Sichuan sauce, it's probably dawned on you by now: today is Halloween. But everyone's favorite candy-crazed late-October holiday isn't just about finding the best way to translate internet memes into wearable pieces of Instagram-friendly cosplay. More significantly, it's about capitulating to our ancient human desire to let ourselves be scared—through spooky books, TV shows and (of course!) movies.
Unlike other subgenres, where low-fi production values are pretty much only ever a demerit, bargain-basement budgets can actually work in an independent horror film's favor. Scant resources mean creators have to be more inventive in crafting their scares, and lo-fi production can serve to make a movie seem even grittier, real and intense.
So here are five recent low budget horror titles (made for $1 Million or less—sometimes much less) worth staying at home for tonight. And don't worry. The good think about being an adult is that you can buy candy literally any time.
HUSH (2016, dir. Mike Flanagan)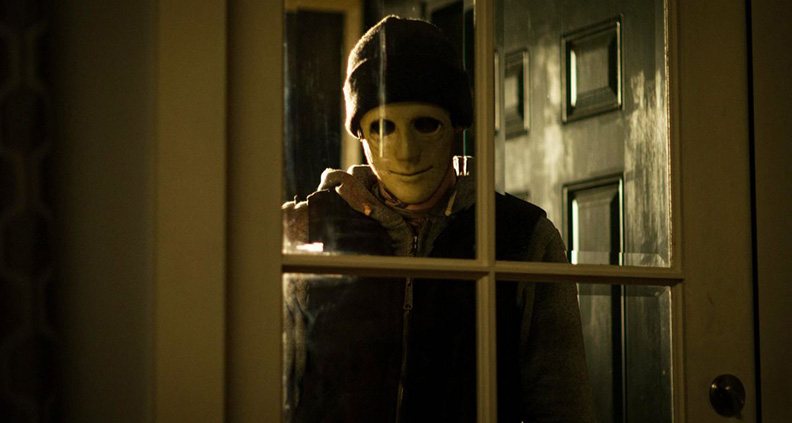 As far as horror movies go, home invasion thrillers are nothing new. Not surprising, since the only things you need to make one are a few bad guys, a few victims and a big, empty house that, for some reason, is exceedingly hard for emergency response personnel to access. And with such a simple set-up, execution naturally becomes paramount. Mike Flanagan's Hush is a brutally efficient two-hander about a deaf novelist (Kate Siegel) holed up inside her remote house in the middle of the forest, menaced by John Gallagher Jr.'s unnamed, masked psychopath archer. What plays out is a deft, Blumhouse-era update of 1967's Wait Until Dark, with the female protagonist's disability proving to be both a hindrance and an unlikely asset in protecting herself from the evil lurking outside. The film is streaming on Netflix now—check it out.
WE ARE STILL HERE (2015, dir. Ted Geoghegan)

Haunted house stories are sort of like the Honda Civics of the horror genre: reliable, sturdy and, to some tastes, unremarkable. Though small-scale, We Are Still Here presents its vision of the paranormal with campy panache, creating a small-scale tale of terror that, while genuinely scary, is also incredibly fun. Longtime genre icon Barbara Crampton stars as one-half of a bereaved New England couple moving to a remote home in the middle of the country in order to cope with the death of their son. Naturally, the couple soon finds themselves at the center of good ol' fashioned haunting, calling in spiritualists Lisa Marie and Larry Fessenden to investigate and perhaps help make contact with the other side. The results are delightfully cheesy—perfect for Halloween. Currently streaming on Netflix, Amazon Prime and elsewhere.
THE INVITATION (2015, Dir. Karyn Kusama)
A Film Independent Spirit Award nominee for Best First Feature—for her Michelle Rodriguez-starring 2001 boxing drama Girlfight—filmmaker Karyn Kusama returned to the indie world in 2015 with the acclaimed The Invitation following several years at the helm of studio projects, including Aeon Flux and Jennifer's Body. A paranoid, elegant, locked-room thriller, the film stars Logan Marshall-Green and Emayatzy Corinealdi as couple invited to a dinner party at the suspiciously well-appointed home of married friends Michiel Huisman and Tammy Blanchard. But what seems like a pleasant enough evening soon gets weird as the hosts begin shilling for shady-seeming self-help group called (wait for it) "The Invitation." Inappropriate sexual advances are made, drugs are taken and the knives soon come out. The film is as beautiful as it is anxiety inducing, and boasts one of the best final shots in all of modern horror.
THEY LOOK LIKE PEOPLE (2015, dir. Perry Blackshear)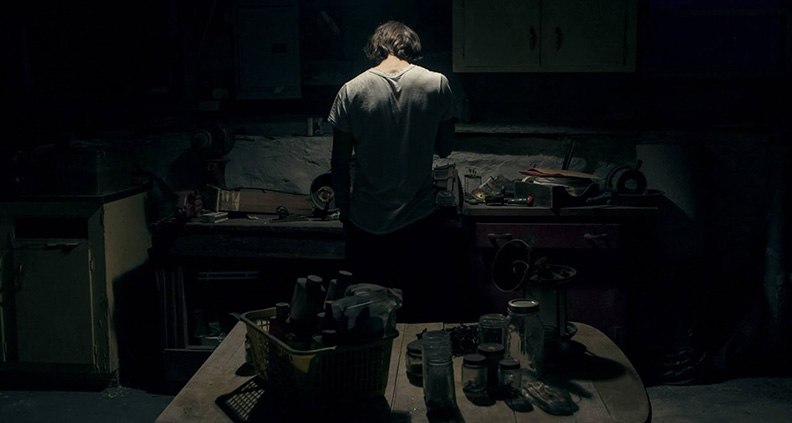 While genuinely scary, Perry Blackshear's 2015 micro-budgeted indie They Look Like People is just as much of a psychological character study as it is a horror movie. MacLeod Andrews stars as Wyatt, a troubled young man who moves into his friend Christian's (Evan Dumouchel) New York apartment following a break-up. As Christian peruses a new relationship with co-worker Mara (Margaret Ying Drake), Wyatt is haunted by visions of the apocalypse, receiving—or imaging himself to be receiving—distressing phone calls from his ex-fiancé about demons masquerading as human beings—"They look like people," she tells him. As Wyatt's paranoia spirals out of control, Christian attempts to reel his friend back in, while the audience is left unsure as to whether Wyatt's fears are real or if he's mentally disturbed. The story keeps you guessing right up until the end—but at that point, who'll be left alive to find out the answer?
AMERICAN MARY (2012, dirs. Jen Soska and Sylvia Soska)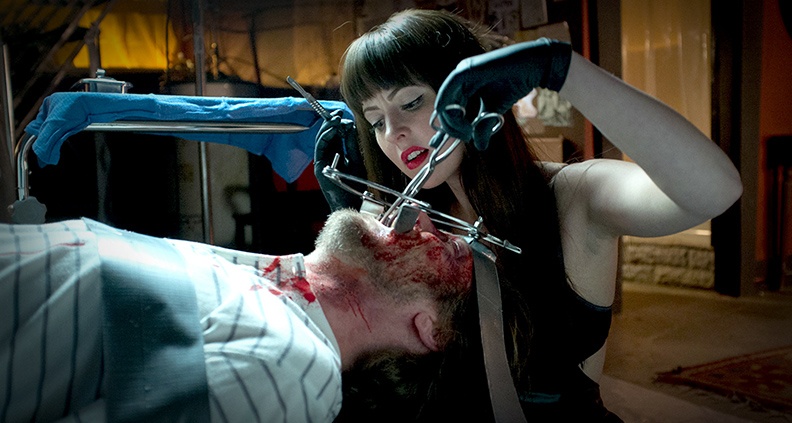 All too often, female characters in horror movies are rendered as either quickly dispatched victims or one-dimensional "final girls" running screaming through the woods while being chased by a slasher. American Mary, though, is different. Written and directed by Canadian twin sisters Jen and Sylvia Soska—also the creators of the bluntly-titled 2009 exploitation flick Dead Hooker in a Trunk—Mary stars Katharine Isabelle as the titular character, a financially-strapped medical student whose surgical talents soon make her a star within the world of underground body modification. Things get weirder and more violent from there, with the Soska siblings rivaling even David Cronenberg for the title of Canada's ickiest purveyor of queasy-making body horror. It's definitely not your standard fright flick, but if you're looking for something a little bit different this year and think you can handle it, check it out.
---
So! What are some of your favorite low budget horror movies of recent, blood-curdling vintage? Let us know in the comments or share your picks with us on Facebook and Twitter. And be careful to look out for the last final jump scare before the credits roll—they'll get'cha!
To learn more about Film Independent, subscribe to our YouTube channel. You can catch up with the rest of our blog here. To learn how to become a Member of Film Independent, just click here.