Live Reads Return to New York with Guest Director Olivia Wilde's 'Hannah and Her Sisters'
Ask any short- or long-term resident of the Big Apple and they're only too happy to let you know: there's no shortage of stuff New York does better than LA. Freakishly thin-crusted and flavor-dense pizza for one—or an extensive underground subway system whose route maps look like a diagram of the human circulatory system, as opposed to LA's paltry tic-tac-toe board of a Metro map.
But that's okay, because for most of the decade LA has boasted at least one marquee cultural event all it's own: Jason Reitman and Film Independent's Live Read series, which re-casts some of cinema's most celebrated screenplays with top talent for a raw, one-off, one-of-a-kind read-through event—never to be repeated or re-staged.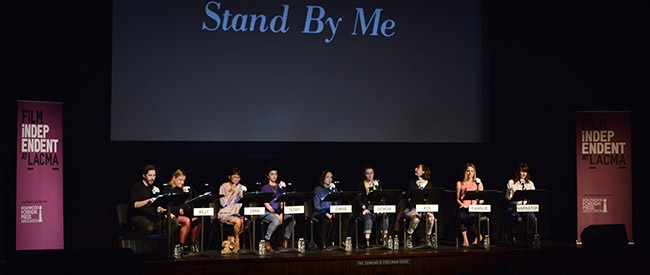 But much to the chagrin of territorial West Coast culture vultures, the event known as Live Reads are officially expanding their presence to the Eastern seaboard.
That's right—just like Jason in Friday the 13th Part VIII, the Live Reads are coming machete-in-hand to take Manhattan, returning for the first time since 2012's one-off staging of The Apartment; and we didn't just choose any old screenplay to mark this auspicious East Coast debut. No. This Live Read demanded a very specific script honoring New York's rich and evolving cinematic heritage.
And whose work represents the ideals and allure of The City That Never Sleeps better than Woody Allen's? Enter Hannah and Her Sisters—Allen's wistful 1986 drama about familial strife, romantic angst and the existential panic of modern life.
Allen's original Hannah screenplay will be performed as New York's first-ever Live Read at TheTimesCenter Friday, May 13 under the steady hand of guest director (and veteran Live Read performer) Olivia Wilde.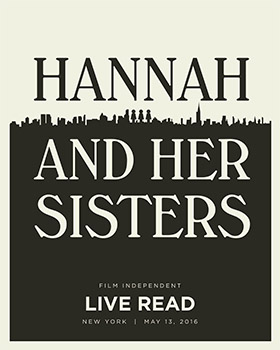 "I've had the great privilege of watching Olivia bring so many great performances to life at the Live Read," said series creator Jason Reitman of the Vinyl star, who will join the ranks of such past Live Read guest directors as Laurence Fishburne, Quentin Tarantino and Seth Rogen, among others.
"[Olivia] understands the inner workings of these screenplays like few actresses I've worked with," Reitman added.
"I'm a huge fan of what Elvis and Jason have done with the Live Read in LA," said Wilde. "I look forward to bringing the concept to New York and inviting our incredible community of actors to participate in the fun."
Wilde will be joined on May 13 by an inevitably all-star cast, which per Live Read tradition will not be announced until the actual days leading up to the show on Film Independent's Twitter.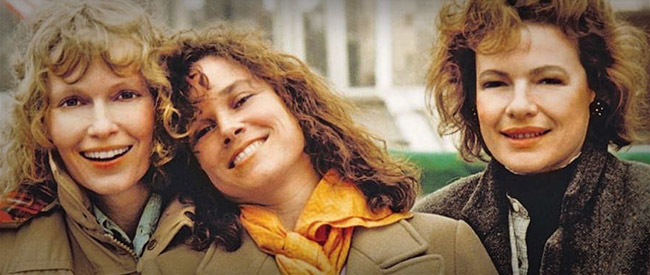 For ticketing info please visit livereadny.com. Are you a Film Independent Member? If so, get ready to avail yourself of our 24-hour exclusive pre-sale window beginning tomorrow, Thursday, April 21. General admission tickets for on sale this Friday, April 22.
Catch up on recaps of past Live Read events (and see what all the fuss is about) by clicking here. And for more information on how to become a Member of Film Independent, just click here.