Our Type: Meet the 2022 Film Independent Screenwriting Lab Fellows!
One of the best things about being a writer? The fact that all you have do is write INT. or EXT. followed by the words "Filipino Restaurant," "Nashville Recording Studio," or "Senegalese Surf School" and then the production team has to figure out how to actually bring the story to life. The hardest thing about being a writer? Probably everything else: the struggle to wrest a believable world from the imperceptible realm of imagination onto the page as language; language that must be as precise enough to field-general a technical crew, yet poetic enough to capture the passions of an eclectic task-force of artists and performers.
Writing—and especially screenwriting—is one of those jobs that might seem uncomplicated to civilians ("Just thinking of something and then writing it down? I can do that!") but which is primarily internal, like a meditation practice or guessing in late-round bar trivia. It's a skill developed with repetition and thoughtful instruction.
Enter the 2022 Film Independent Screenwriting Lab, which seeks to provide the creative and career-building mentoring necessary to succeed as both writer and a professional writer in today's film industry.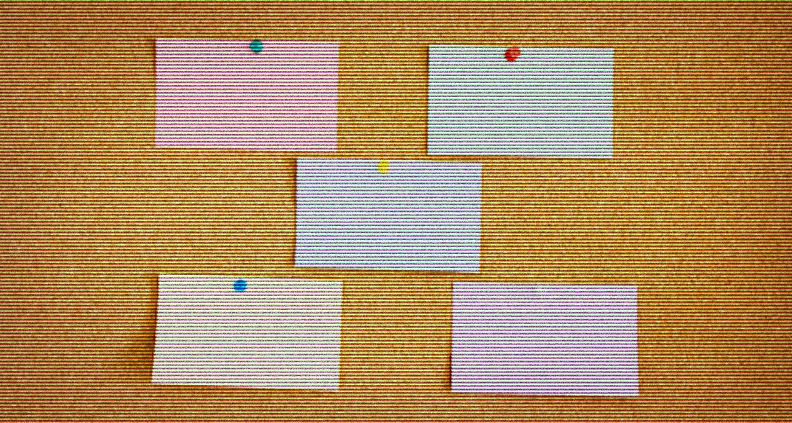 With the announcement of the six new Fellows joining this year's Screenwriting Lab, Film Independent also welcomes the participation of creative advisors Javier Fuentes-León, Pamela Ribon, Ellen Shanman, Robin Swicord, and Christopher Makoto Yogi—as well as guest speakers and advisors including Ruth Atkinson, Alex Camilleri, Angela Cheng Caplan, KD Davila, Matthew Dy, Greta Fuentes, Sam Intili, Amanda Marshall, Alex Moratto, Sheila Hanahan Taylor and Elliott Whitton.
"The writers selected for the 2022 Screenwriting Lab bring a beautiful authenticity and compassion to the characters and the world they explore," said Angela C. Lee, Associate Director of Artist Development at Film Independent. "We are so thrilled to support such original voices in this year's program."
Past Screenwriting Lab projects include Chloé Zhao's feature debut Songs My Brothers Taught Me; Andrew Ahn's Spirit Award-winning debut Spa Night; 37 Seconds by HIKARI; Ani Simon Kennedy's A Short History of the Long Road, which premiered at the 2019 Tribeca Film Festival and received a Special Jury Mention for Best Screenplay; and Kate Marks' The Cow of Queens, which was a 2020 recipient of the prestigious Nichols Fellowship.
This year's Screenwriting Lab projects include:
Title: A Storybook Ending
Writer/Director: Lanre Olabisi
Logline: When a Black man accidentally kills a white cop, the cover-up sets off a chain reaction that brings together seven disparate characters who all become embroiled in a game of theft, mistaken identity, blackmail and murder.
Title: Family Style (fka Foodie)
Writer: Sari Arambulo
Logline: When a food-obsessed Filipina transracial adoptee forms an unlikely friendship with a picky eater who begins working at the same Filipino restaurant, she embarks on a journey of self-discover to find her true birth mom.
Title: Joy and Pain
Writer/Director: Sanford Jenkins
Logline: An exploration of two families, through a young couple burying a parent and bearing their first child.
Title: Lavender Country
Writer/Director: Rob Connolly
Logline: Lavender Country is the true story of Patrick Haggerty and his band of radical Gay Liberationists as they create the world's first overtly queer country album in 1973, chronicling their fight for survival, freedom and true intimacy amid the sexual revolution.
Title: Silent Spring
Writer: Elise H. Greven
Logline: Biologist Rachel Carson takes on the government and powerful chemical industries as she struggles to write "Silent Spring," the book that sparked the creation of the American environmental movement.
Title: There is Salt in the Water
Writer/Director: Phumi Morare
Logline: A Senegalese surfer and immigrant to South Africa struggles to start a surf school for Black children from the slums. His efforts are thwarted further when his daughter falls ill and develops an obsession with water.
And while we're at it, let's get to know the Fellows a little better…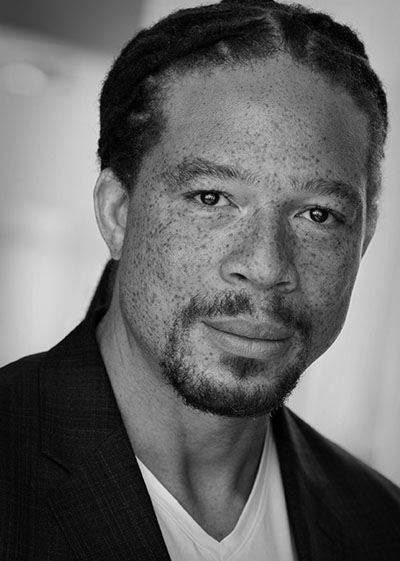 LANRE OLABISI
Lanre Olabisi is an award-winning writer/director whose films have screened on HBO, Showtime, Netflix and Hulu. Most recently, he started directing episodic television and his first episode of The Rookie aired on ABC in January 2022. Olabisi is a fellow in both the HBO Access Directing Program as well as the Disney Directing Program. In early 2021, Olabisi shadowed on HBO's Succession and HBO Max's Love Life. His latest short film is A Storybook Ending, a neo-noir dark comedy based on his feature screenplay, currently streaming on all HBO platforms. Olabisi's feature film work includes August the First and Somewhere in the Middle—both of which are distributed by Film Movement worldwide. August the First can now be seen on Showtime and had previously played on Netflix; Somewhere in the Middle is currently available on PlutoTV and it also previously streamed on Netflix. He has taught screenwriting, directing and acting for film at the New York Film Academy, the City College of New York and Brooklyn College.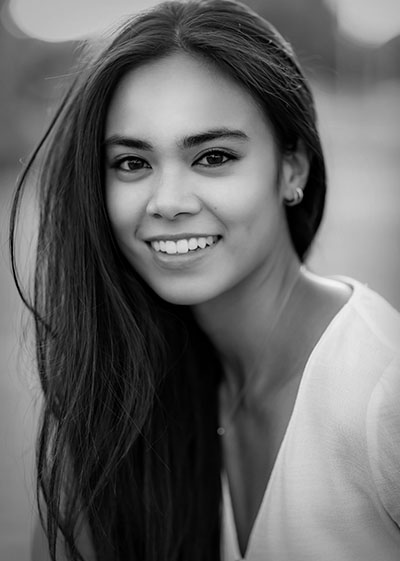 SARI ARAMBULO
Sari Arambulo is a Filipina-American actor, writer and producer based in Los Angeles. Best known for portraying "Grace" on NBC/Peacock's comedy AP Bio, her other credits include roles on Netflix, ABC, Freeform, Showtime, and more. She is Hyde Park Entertainment & Warner Music Group's Inaugural Screenwriting Fellow. She is the co-creator and co-host of Peacock's first companion podcast ever launched by the streamer. She wrote and co-directed the Film Independent Artist Development Program short film a reason to, currently in post-production. She has produced content for companies like Snapchat, American Eagle, H&M and Jubilee Media. Sari is an avid proponent of diversity and inclusion and wants to bring stories with all different voices and cultures to the forefront of entertainment. She is represented by Grandview Management for theatrical work.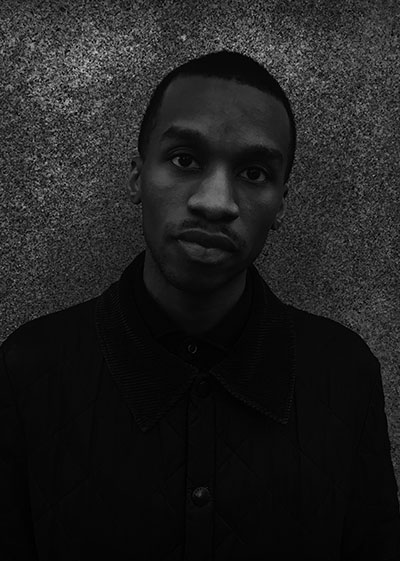 SANFORD JENKINS
Sanford Jenkins is an artist and filmmaker. Born and raised in Philadelphia, he earned a BA at Morehouse College and an MFA in Film and Television Production at USC's School of Cinematic Arts. His award-winning short films have played at international film festivals, including BlackStar, Camerimage, Festival du nouveau cinéma and Palm Springs, and have been supported by BAMPFA, Topic Studios and Vimeo. Sanford is a recipient of a 2017 DGA Student Film Award for Outstanding Directorial Achievement in USC diploma film A Craftsman. He is currently developing the narrative feature Joy and Pain, supported by Film Independent, IFP/Gotham and SFFILM.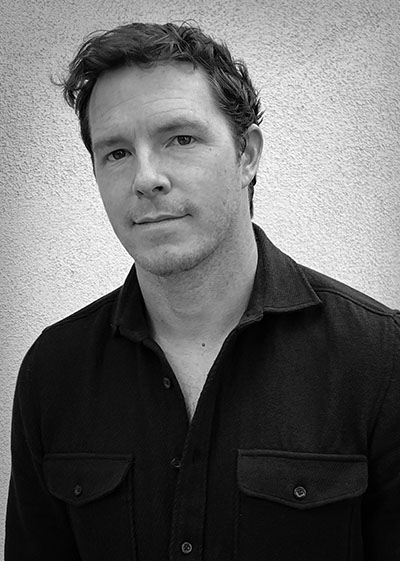 ROB CONNOLLY
Rob Connolly is a writer/director from rural North Carolina with a background in art and design. A graduate of the University of Southern California's School of Cinematic Arts, his BAFTA/LA award-winning thesis film Our Neck of the Woods premiered at the Sundance Film Festival before joining Eric Fischl's traveling art exhibition America: Now and Here. Connolly directed his first feature, Edge of Winter, starring Joel Kinnaman, Tom Holland and Percy Hynes for Sony Pictures Worldwide/Drive Films. His co-producing credits include Avan Jogia's Door Mouse (Hayley Law, Famke Janssen), The New Romantic (winner, Best First Feature SXSW) and North of Normal (Sarah Gadon, Robert Carlyle).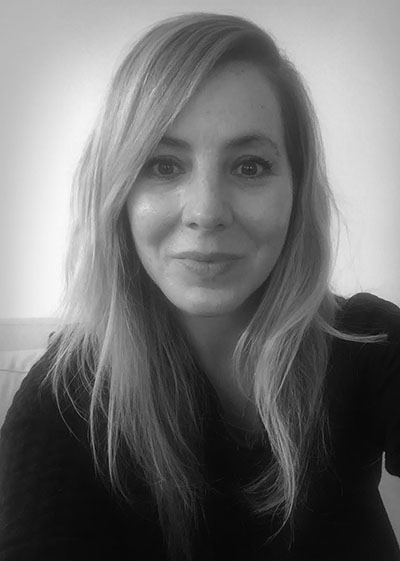 ELISE GREVEN
After graduating from the NYU Graduate Film Program, Elise H. Greven has spent the last decade writing for television. Recently, she completed two TV feature scripts for ABC/Lincoln Square Productions. Her limited series crime drama The Arizona Project is currently under option with Cineflix Pictures. Her feature script Silent Spring was a was selected for the Black List x NRDC x CAA Climate Storytelling 2021 Fellowship, was awarded the Sloan Foundation x Black List 2021 Fellowship, was a Sundance Screenwriting Lab Sloan Award Finalist in 2021 and is now a 2022 Film Independent Screenwriting Lab project.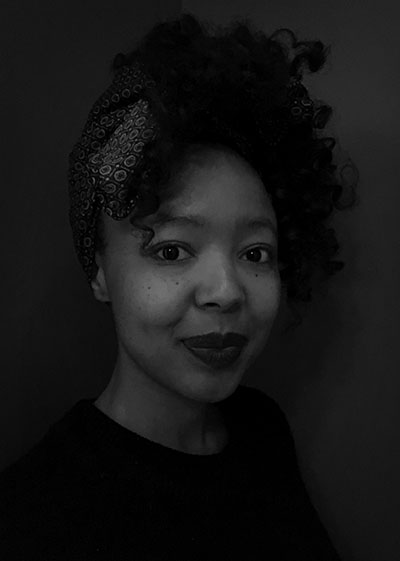 PHUMI MORARE
Phumi Morare is an NAACP Image Award-winning, Oscar-shortlisted writer/director from South Africa. She is passionate about redeeming the African and feminine identity in cinema. She explores the Black female gaze in telling intimate stories of ordinary heroes, people of color and women. Phumi's short films have played at international film festivals, including Telluride Film Festival, Clermont-Ferrand Film Festival and the American Black Film Festival. Her short film Lakutshon' Ilanga (When The Sun Sets)was shortlisted for the 94th Academy Awards, won an NAACP Image Award, and was acquired by WarnerMedia OneFifty. It also won a Student Academy Award Gold Medal, won the 2021 HBO Short Film Competition, and was nominated for the 2021 Student BAFTA Awards. Her upcoming project, Why The Cattle Wait, participated in the 2021 Tribeca Chanel Through Her Lens Women's Filmmaker Program and the 2021 Berlinale Talents Durban program. She completed her MFA in Film Directing at Chapman University. She has a background in investment banking at Goldman Sachs and management consulting at McKinsey & Company. She freelances as a strategist at Statement Films, a company that incubates African women creators.
Film Independent is also excited to announce the inaugural Hyde Park Entertainment & Warner Music Group Screenwriting Fellowship, awarded to Sari Arambulo. Sari will receive $12,500 to support the development of Foodie through the Screenwriting Lab. Hyde Park will produce the project and provide industry mentorship. So congratulations, Sari—and congratulations to all of our new Fellows!
The Film Independent Screenwriting Lab is supported by Hyde Park Entertainment & Warner Music Group, Writers Guild of America West, Final Draft, and the National Endowment for the Arts.
For more information on any of the Labs or the projects that have been developed in them, please contact Angela C. Lee, Associate Director of Artist Development, at alee@filmindependent.org.
More Film Independent…