Pandemic or No, Nothing Will Stop This Global Media Makers Collab from Filming
When Zeynep Koray traveled to the US for the LA Residency portion of her stint as part of Film Independent's Global Media Makers (GMM) program in 2019, she didn't anticipate that she'd depart California with a new collaborator and her next film firmly in pocket. An accomplished producer in her native Turkey, Koray was already busy developing one project—Empire of the Rabbits—and could not have foreseen that she would fall in love with another script, A Year of Cold, written by fellow GMM participant Min Bahadur Bham.
An acclaimed Nepalese filmmaker based out of Kathmandu, Bham grew up observing the unique polygamist customs of his rural village, and from those memories and observations he created A Year of Cold. The film follows a pregnant young woman wed to not one, not two, but three absentee husbands—all brothers—who must set out on a treacherous journey through the surrounding mountains to find a partner to be at her side when the baby is born—her literal odyssey sparking a personal one.
With Koray now on board as producer and the duo collaborating across continents during a pandemic-impacted pre-production, A Year of Cold is scheduled to begin shooting later this year. Film Independent recently caught up with Koray (in Turkey) and Bham (in Nepal—thanks Zoom!) to discuss. Here's the conversation:
MIN BAHADUR BHAM & ZEYNEP KORAY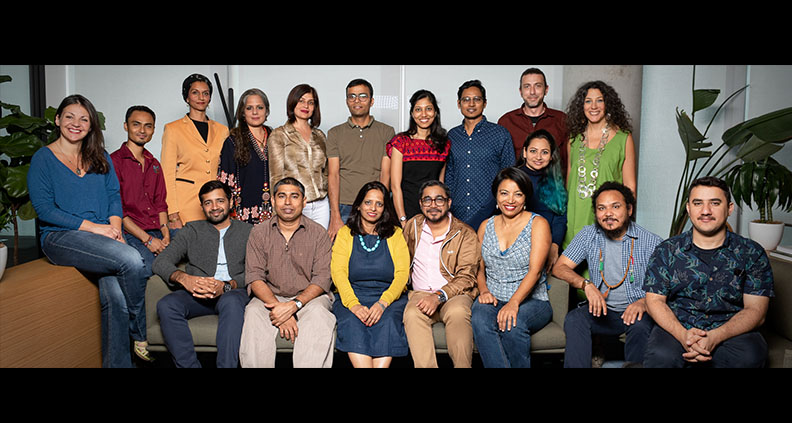 Just to begin with, how are you each approaching international co-productions at the moment, given the realities of a global pandemic?
Bham: This is the most difficult part of the project, pre-production. Since we have a very small team working, we decided to hire a crew to stay at my place so that they don't need to go back and forth. And before that we were all PCR tested. It's really good that we have a small team here in Kathmandu and it's good news that the location where we're shooting is in the Himalayas, where there are no cases. But we have to rely on the government's decisions and rules. We've been following all the precautions of the region and the Nepalese government, but it will be more challenging when we have more crew members because our DP and a few of our crew are coming over from abroad.
Zeynep, how has the pandemic impacted the production you're currently working on, Empire of the Rabbits?
Koray: We were planning to shoot both projects [Empire of the Rabbits and A Year of Cold] last year, actually. Now we're planning for this year that Empire of the Rabbits will be [filmed] at the end of the year in November and December.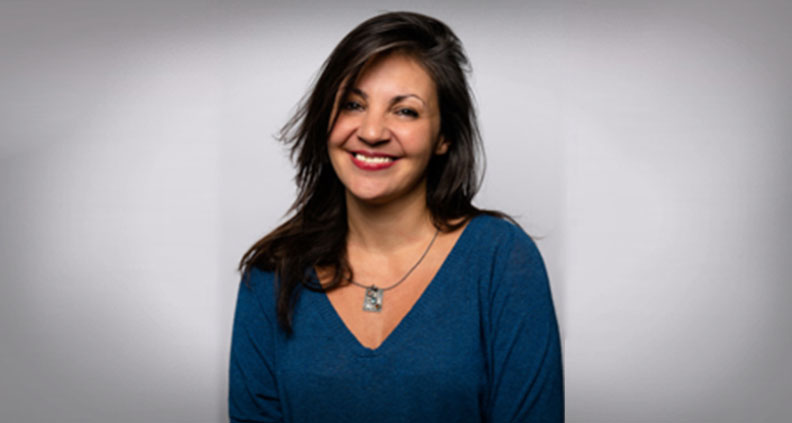 Let's take a step back. Min, can you tell us about A Year of Cold and how you were inspired to tell this story?
Bham: Yes, this is a story of a woman living in the mountains who has three different husbands. We have this tradition in the Himalayas that once a girl gets married she has to accept all the brothers from the same family as her own husband. So the story follows this newly married woman—[searching for] her various husbands in all these different circumstances after they've all left the house after the marriage for different reasons. The woman is pregnant, so she must find at least one husband to be at her side to handle household work. So it's the journey of a young woman in the mountain who is looking for her missing husbands in the mountain, while also searching for her own inner freedom. I was thinking about this story when I was quite young because I was living in the village and was honestly fascinated by these traditions. It took a long time for me to write the script, but now here we are.
And Zeynep, you first read Min's script during the LA residency portion of the Global Media Makers program, correct?
Koray: Yes, we actually met in the Residency. I remember, we had a dinner one evening and Min mentioned the story. He said, "There are polygamous women in our tribe. My story is based on that. Do you want to be a part of it?" I thought it was a joke. I thought it wasn't possible back then for me to be a part of a project because I wasn't, like, a French producer. But luckily that year Turkey had started to fund minority co-productions for the first time in its history. So I thought maybe it could be interesting to present the project to the Turkish Film Fund—although I wasn't hopeful because it was radical for Turkey. But we succeeded! I was totally fascinated by the story, and I had no doubt that I wanted to be a part of it.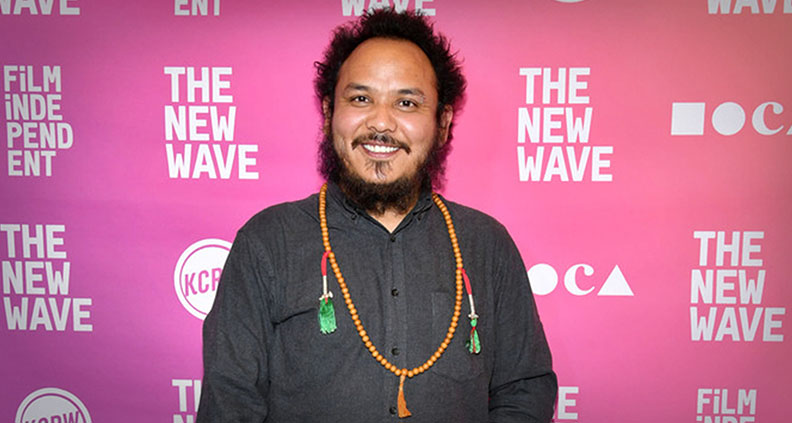 How were each of you selected for Global Media Makers in the first place?
Koray: I was at the Istanbul Film Festival with Empire of the Rabbits, which had been selected for Meetings on the Bridge. I pitched it at the GMM workshop and Angela Lee [Film Independent's Associate Director of Artist Development] and Rebecca Green [producer and Film Independent Creative Advisor] were there, so I met them and then I was nominated [for the program]. For us to get to know each other—Min and the other Fellows—during the residencytook like one week, and then we better understood each other and our stories. I wasn't looking for projects there, I was more looking to better understand the American market and possibilities for my other projects. But something else happened.
Bham: I was in France and Germany, just back from Kathmandu. It was just a couple days before I went back to Nepal. My friends said that the team from GMM was coming to have meetings in the afternoon, could you come out just to moderate? And so I went there and at the beginning there was an introduction. I was introducing myself—"Okay, I'm Min from Nepal"—and I could see that Maria [Raquel Bozzi, Senior Director of Education & International Initiatives, Film Independent] and some other teams from the [U.S.] Embassy were looking at each other. And Maria said, "You're Min? We've been looking for you!" What I didn't know was that I had been nominated by somebody else for GMM.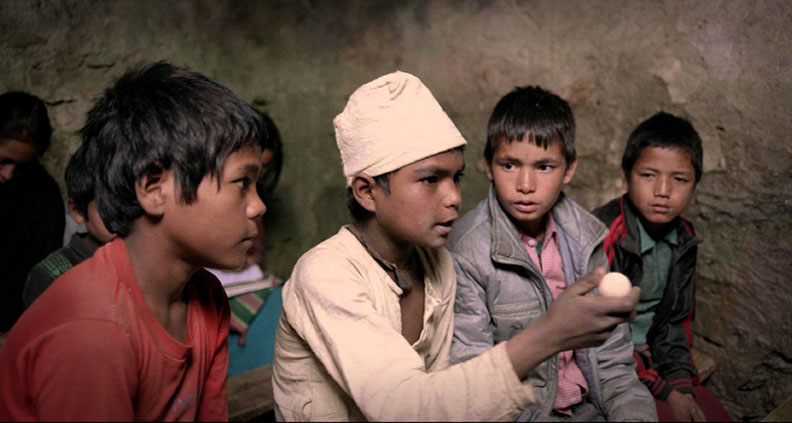 What's something that you are applying to the production of A Year of Cold that you learned in GMM together?
Bham: For me it was really interesting to get some ideas, from the LA Residency, mostly how to work with actors and team-building. It was really interesting, so now I must follow those tools and skills.
Koray: Something I could mention is that Empire of the Rabbits has got a lot of CGI in it and animation. So I was there [the LA residency] really trying to figure out how we can manage this part of the film. I was able to meet people who are experienced in this field, and I learned how we could really manage. And at one point last week with Min, we were discussing one of the techniques that I learned during GMM for my projects.
Lastly, what are some of your favorite directors whose films you enjoy watching when you need to be re-inspired or re-energized during the grind of the production process?
Koray: I'm a big fan of Andrei Tarkovsky and also Agnès Varda. I can watch them again and again.
Bham: I have lots of filmmakers that I love to watch, especially when I've had so much stress and want to feel transported: Stanley Kubrick, Terrence Mallick, of course Andrei Tarkovsky and Iranian filmmaker Abbas Kiarostami.
A cultural exchange program designed to foster relationships between American and international film professionals, Global Media Makers is supported through a partnership between Film Independent and the U.S. Department of State's Bureau of Educational and Cultural Affairs.
The program connects international filmmakers with leading U.S. entertainment professionals through comprehensive filmmaker education, business training, professional networking opportunities and tailored mentorships.
Film Independent International Programs promotes unique independent voices by helping filmmakers create and advance new work. To become a Member of Film Independent, just click here. To support us with a donation, click here.
More Film Independent…