Project Involve is Back! Meet the 30 New Fellows Joining Us in 2022.
There are a lot of things we're proud of here at Film Independent. We have a really nice screening room (soft seats!) and a pretty nice coffee maker that mostly works. There's a cool view of the La Brea Tar Pits and other stuff too—like the Spirit Awards, Directors Close-Up, Fi Forum, Global Media Makers, Education Programs, Fi Presents, Labs, Fast Track, international programs… blah, blah, blah. But oh man, if there's one thing that really makes us puff out our chest and wait for the compliments to roll in, it's Project Involve—Film Independent's signature diversity and mentoring program, now celebrating its 29th year.
You can imagine, then, that it's one of our great yearly pleasures to introduce the latest group of 30 new Fellows joining the program—a free, nine-month program for writers, directors, producers, editors, cinematographers, animators, programmers and entertainment execs from diverse and underrepresented backgrounds. Past PI Fellows have included Lulu Wang, Linda Yvette Chávez, Marvin Lemus, Aaliyah Williams, Effie T. Brown, Jon M. Chu and Justin Simien, among many, many more (check out this year's SXSW lineup, for example).
"Project Involve continues to be in the vanguard of building, year after year, a community of immensely talented and inclusive visual storytellers within the Industry," said Francisco Velasquez, Associate Director of Project Involve for Film Independent. "We're thrilled to welcome the 2022 Project Involve Fellows to this community and can't wait to see what we'll create together." Check out Project Involve's 25th anniversary real, from 2018:
As always, the program will include the production of several Project Involve short films, to be created by the Fellows in collaboration with one another—shorts very possibly coming to a festival lineup or streaming platform near you!
Past shorts produced in the program include Blackout (2022 NAACCP Image Award Nominee) Black Boy Joy (2020 NAACP Image Award, currently on HBO), Lonely Blue Night (2020 AFI Fest Short Film Audience Award, HBO), Liberty (2019 SXSW Narrative Short Film Jury Award, 2019 Special Prize of the Generation 14plus International Jury for the Best Short Film at the Berlin International Film Festival, 2019 AFI Special Jury Prize) and Emergency (2018 Sundance Special Jury Award, 2018 SXSW Narrative Short Film Jury Award).
Grouped by track, this year's Project Involve Fellows are…
ANIMATORS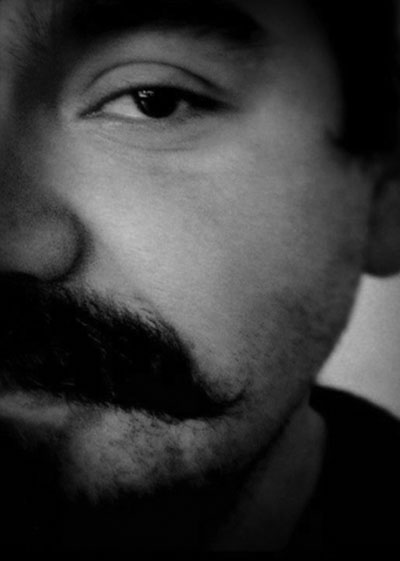 Javier Barboza
Javier Barboza is an award-winning filmmaker, creative director and animator. His work tackles the complexity of identity and migration using surreal, magical realist, narrative and documentary methods to engage the audience in an experience best described as "visually immersive." He studied at East LA College and CalArts majoring in Character Animation. He received his MFA at the University of Southern California. He was awarded the Princess Grace Film Grant, was an Annenberg Fellow and was nominated for an Annie award. Barboza continues to pitch and freelance at several studios. Based in LA, he experiments in telling stories through virtual reality, augmented reality, projections, installations, performance art, muppets, graffiti and animation.
CINEMATOGRAPHERS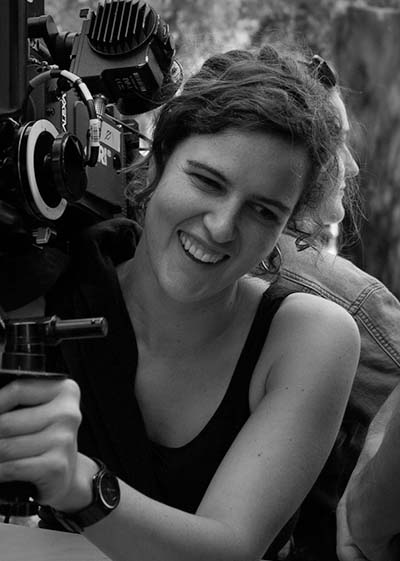 Gemma Doll-Grossman
Gemma Doll-Grossman is an LA-based cinematographer. She graduated from the American Film Institute Conservatory in 2019 with an MFA in Cinematography. A San Francisco native with Wesleyan University degrees in Film Studies and Biology, she is fluent in Italian after working in Italy for years. She shot the short film Luna Piena (Full Moon), which screened during Critic's Week of the 2021 Venice Film Festival. She is committed to exploring untapped perspectives, utilizing experimental techniques to express psychological states, and exploring somatic experiences, sexuality and body horror in her work.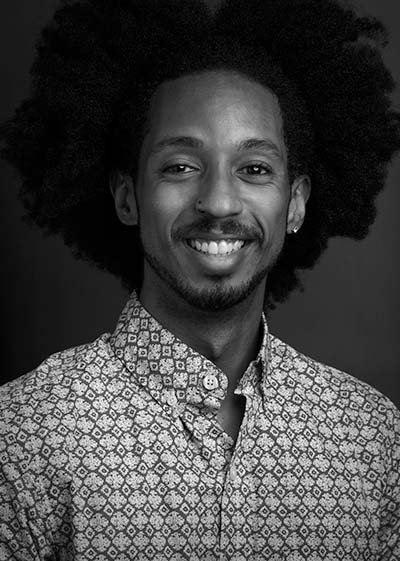 Phillip Jackson
Phillip Jackson is a Virginian, from a big family of eight, living in Los Angeles who misses a good meal at Waffle House. He likes to create in multiple mediums but finds filmmaking to be the most fulfilling. He has used his talents to help document the Black Lives Matter movement in Los Angeles, as well as lensing features, short films, music videos, documentaries and commercials during his time in the city. He's always up for a challenge, whether it's fighting for justice in this country or figuring out what shot best tells the story of a character in a film.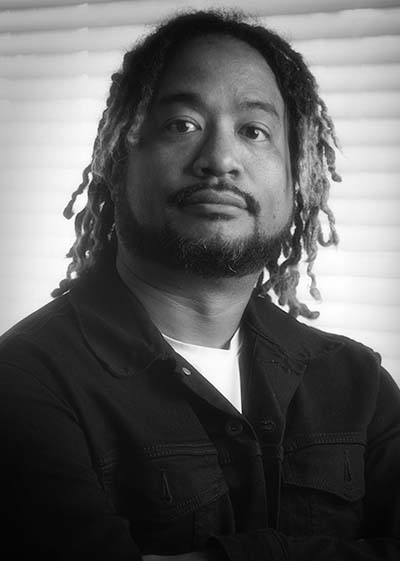 Garland McLaurin
Garland McLaurin is a Peabody Award-winning filmmaker and cinematographer. His love for storytelling comes from its power to artistically explore the complex and conflicting social and psychological layers of people and society. In 2020, he shot a narrative short film, American Triptych, Missed Connections and Ungubani (Who Are You?). McLaurin produced and shot POPS, a 12-episode web series funded by Independent Television Service Digital and the National Black Programming Consortium. He served as co-cinematographer on Wes Moore's Coming Back documentary series for PBS and award-winning documentary filmmaker Yoruba Richen's The New Black, which explores the fight for marriage equality in the African American community.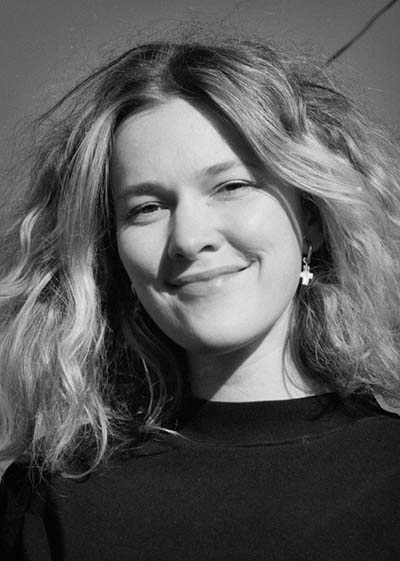 Lidia Nikonova
LA-based director of photography Lidia Nikonova works on narrative, documentary and commercial projects. Prior to working in film, she was a photojournalist. Her work has been published in newspapers around the world. She believes that thoughtfulness, authenticity and honesty are crucial to storytelling. Currently she is shooting a documentary for HBO Max and has films premiering at Sundance and Slamdance this year (2022).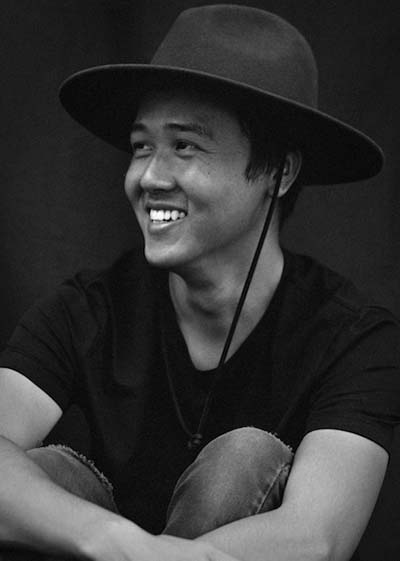 Michael Tanji
Michael Tanji is a cinematographer and film photographer born and raised on the island of O'ahu, Hawai'i. He has garnered a reputation and unique visual aesthetic through the way he captures shadows, light and the modern subject. Originally with a background in fashion filmmaking, Tanji has recently expanded his capturing of images into the music video, commercial and narrative filmmaking genres. He currently resides in Los Angeles, CA and hopes to continue collaborating with fellow filmmakers and creatives.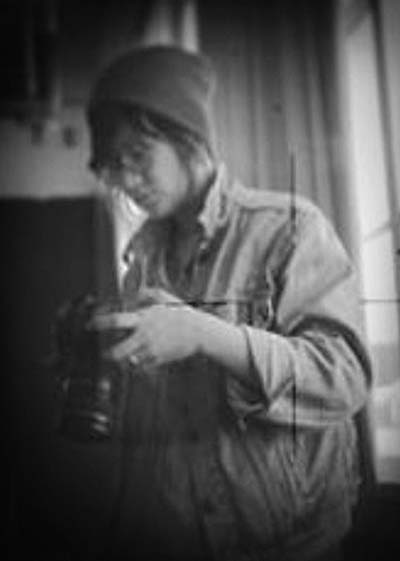 Akina Van de Velde
Akina Van de Velde is a freelance cinematographer based in Los Angeles and New York City. For the last 10 years she has worked in film and video production, creating content for nonprofits and commercial clients, including Adidas, Fitbit, Buzzfeed, NYLON, VICE, Hulu and Condé Nast. She received her MFA from UCLA's Theater, Film & Television Program and now focuses on narrative and emotionally-resonate storytelling. Her work has screened at Sundance, Outfest and various other film festivals. When not on set, she is at the mercy of her Labrador retriever, Rothko.
DIRECTORS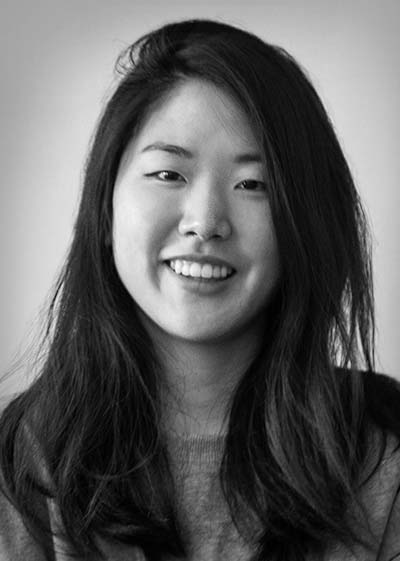 Hannah Bang
Hannah Bang is a South Korean writer/director with a love for stories about complex and imperfect people. Hannah has directed projects including an ensemble theater play, Prodigy, for the Hollywood Fringe Fest, co-directed a collaboration feature, Voodoo Macbeth, and a sponsored short film, Ripple Effect, that was shot using the virtual production technology Stagecraft. Bang is a Jon Chu scholar and a recipient of the Entertainment Technology Center Innovative Technology Award. Her work has been screened at festivals such as SXSW, Palm Springs IFF, Cleveland IFF and the online sci-fi platform Dust among others.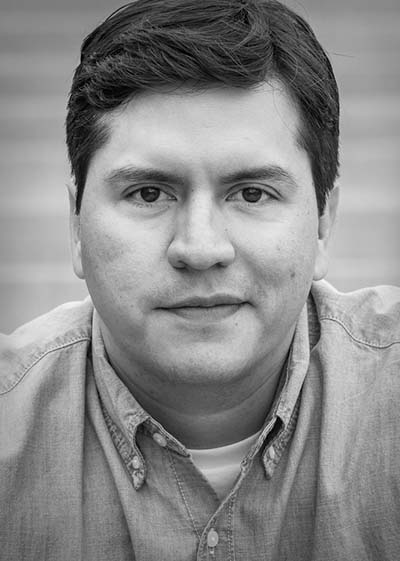 Jaime Castañeda
Jaime Castañeda has an MFA from the University of Texas at Austin and is the recipient of a Princess Grace Award. He has directed theatre productions for the American Conservatory Theater, La Jolla Playhouse, South Coast Repertory, Dallas Theater Center, Huntington Theatre, Perseverance Theatre, Portland Center Stage and Atlantic Theater Company. As a theatre producer, he developed over a dozen projects that were shown on Broadway and toured internationally. His first pilot, Greatest of All Time, was a finalist for the Sundance Episodic Program in 2021. Alejandro, his first short film, recently screened at the New York Latino Film Festival.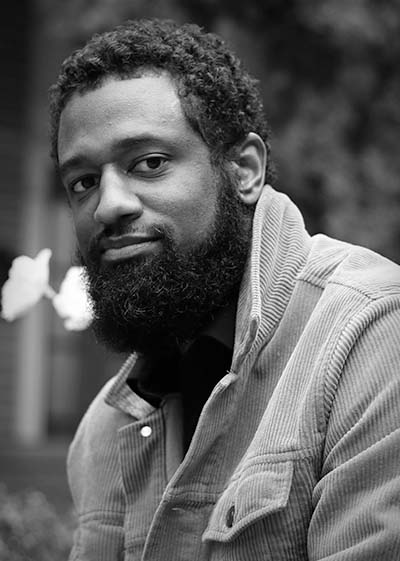 Logan Jackson
Logan Jackson is an African American filmmaker, writer and artist originally from New Orleans, LA. His latest short film, My Hero, has received national and international acclaim, winning Best United States Short Film Award at Palm Springs International ShortFest 2020 and picking up a Grand Jury Prize nomination at Nashville Film Festival 2020. My Hero has also garnered multiple award wins and nominations in several Oscar and BAFTA qualifying festivals while going on to screen at over 50 film festivals worldwide. He also received an Emerging Director selection from the American Black Film Festival in 2020.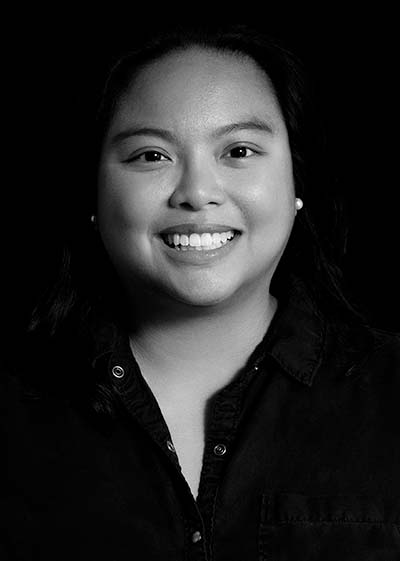 San-San Onglatco
San-San Onglatco is a Filipinx-Chinese filmmaker who grew up in the Philippines. Since 2007, she has been based in LA, where she has primarily worked in the film industry as a producer and line producer. She was the first Filipinx person to be accepted into the Directing Program at the American Film Institute Conservatory. A recent Sundance Uprise Grantee, Onglatco is an advocate for diversity and inclusion both in front of and behind the camera. She gravitates towards stories about the human connection within a sociopolitical context, with an emphasis on the Filipino diaspora and the immigrant experience.
EDITORS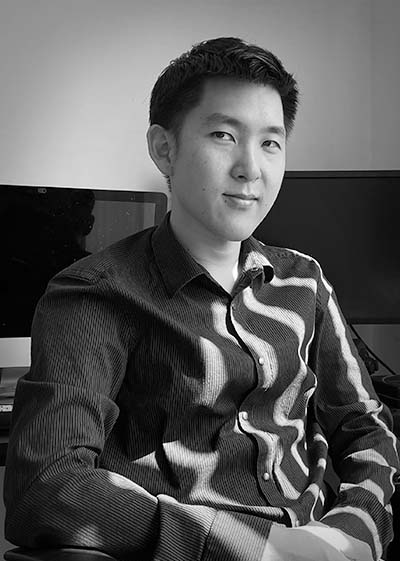 Calvin Chin
Calvin Chin is an editor and filmmaker who found his passion for cinema in 6th grade through self-taught video editing. He graduated from the USC School of Cinematic Arts in 2018 and has since worked on a variety of content, including short films on HBO Max and Disney Plus, movie trailers for major studio blockbusters (Avengers: Endgame) and a live-action feature adaptation of Naruto: Climbing Silver. His primary goal is to edit and eventually direct feature films and streaming originals with stories that inspire identity and cultural diversity.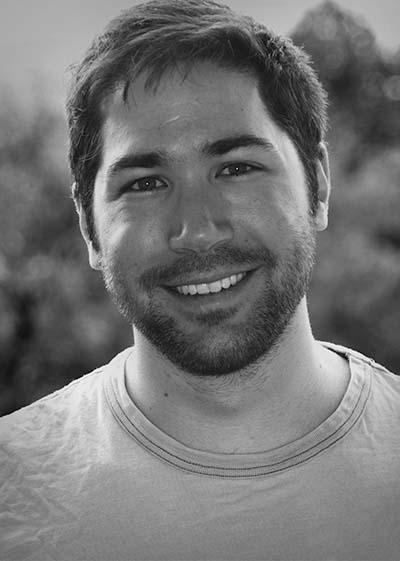 Marcus Heleker
Marcus Heleker is a Los Angeles-based editor. Before moving to LA to pursue a career in film, he studied Philosophy as an undergraduate and spent two years in Japan. In 2018, he graduated from the USC School of Cinematic Arts with an MFA in Film & TV Production. He has over three years of experience as an assistant editor on feature films.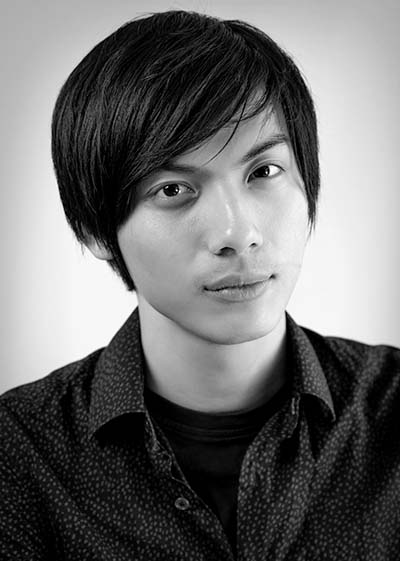 Christopher Ma
Christopher Ma is a Los Angeles-based editor who was raised in Taiwan and earned his MFA from the USC School of Cinematic Arts. His music background and experience working in both Asia and America gives him a unique point of view creatively. After working as an assistant editor on the feature film Mass, a 2022 Film Independent Spirit Award winner and nominee, Ma has worked with directors from various cultural backgrounds and edited several projects that have been selected for other top tier festivals. His recent work includes editing the documentary series Why We Dance, which premiered at the St. Louis International Film Festival.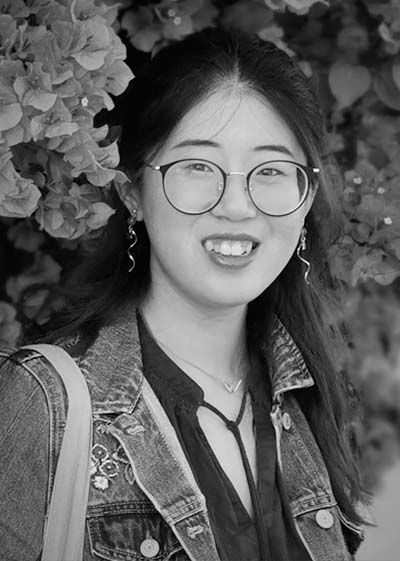 Ziyang "Lucia" Wang
Ziyang "Lucia" Wang is an editor based in Los Angeles, who has a huge passion for understanding all the different sides of stories and helping to express different kinds of voices. She has a strong documentary background as an assistant editor of Love, Antosha, Wuhan Wuhan and Woodstock '99: Peace, Love and Rage and has also edited narratives, short films and a feature film. Born and raised in China, she has a deep understanding of ancient eastern philosophy and has the ability to look at America as an outsider with a passion for understanding it. She's looking forward to telling stories about comprehension across different groups.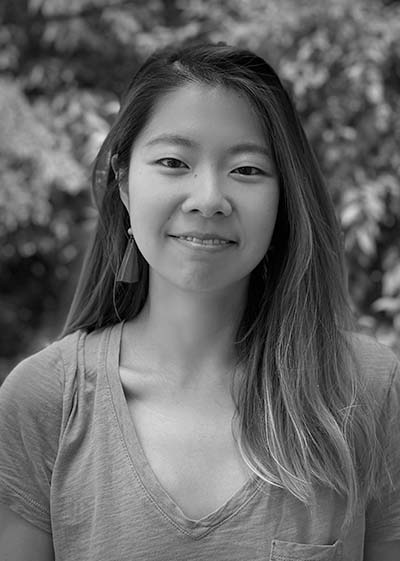 Skylar Zhang
Skylar Zhang is an LA-based editor. She is a member of the Motion Picture Editors Guild in the US and the German Federal Association of Film Editors in Germany. A graduate from the American Film Institute Conservatory with an MFA in Editing, her thesis film Dia de las Carpas was a winner at the Directors Guild of America Student Film Awards. Her feature editorial debut Baby, Don't Cry premiered at Fantasia Film Festival in 2021 and will screen at Victoria Film Festival in February. Zhang splits her time between LA and Germany and enjoys the company of her three cats, Samson, Seven and Klaus.
EXECUTIVES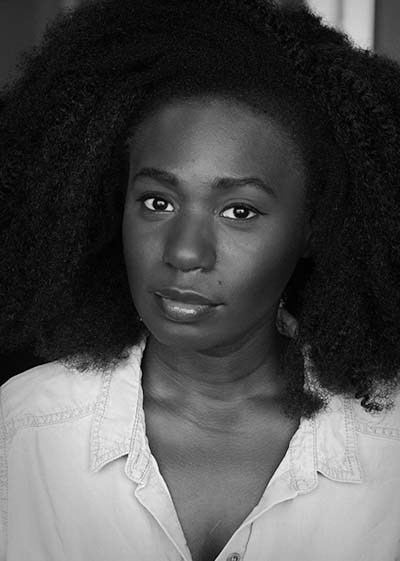 T'Essence Minnitee
From an early age, T'Essence Minnitee knew she wanted to tell stories. As a youngster, reading served as her favorite pastime. Allowing herself to surrender to another world was freedom for her. Raised on the Central Coast of California, theater was an important outlet for her. She loved breathing life into a project and collaborating with fellow creatives. After graduating from Pepperdine University, she was eager to pursue storytelling as a career. Minnitee aspires to be an executive that champions bold and diverse stories that bridge gaps and amplify underrepresented voices. She recently joined OWN Network as a coordinator.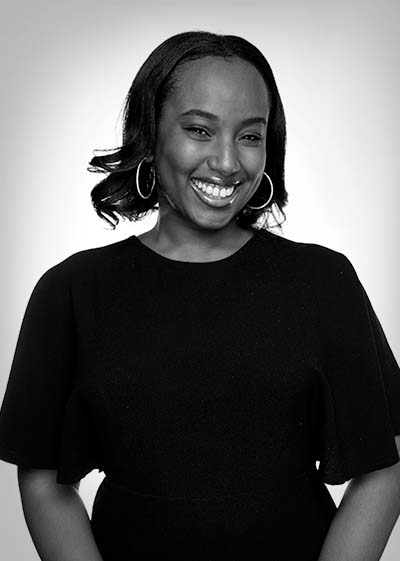 Eboni Robinson
Eboni Robinson is a product of God, her upbringing in Rochester, NY and her time in the nation's capital studying at Howard University. Robinson went on to earn her Juris Doctor at Wake Forest School of Law. She soon realized her range of experiences—and her love of both genre and period pieces—could be married in creative producing. Robinson's focus as a creative and executive is to champion access and healthy representation by building worlds that feature strong, culturally specific characters in settings that resonate with us all. She currently works as the coordinator at De La Revolución Films.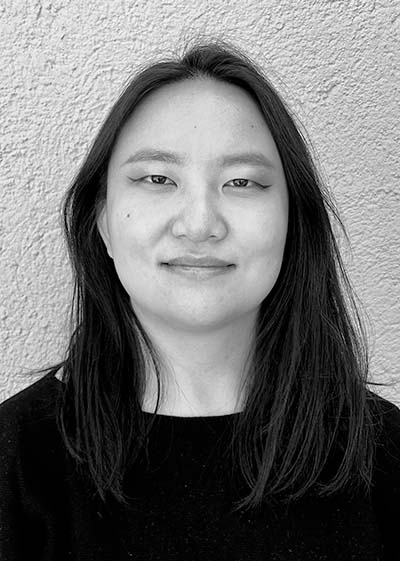 Danni Xin
Growing up in the United States and Canada as a first-generation immigrant, Danni Xin always loved the escapism of storytelling. An infatuation with British television brought her to London, where she graduated from the University of Westminster with a BA in TV Production. After a brief stint working in physical production, Xin transitioned into development to support BAFTA-winning independent producers at Number 9 Films. In 2020, she moved back stateside and is now working in Original Series at Topic Studios, with the ultimate goal of championing stories that challenge expectations and celebrate the diversity of global audiences.
PRODUCERS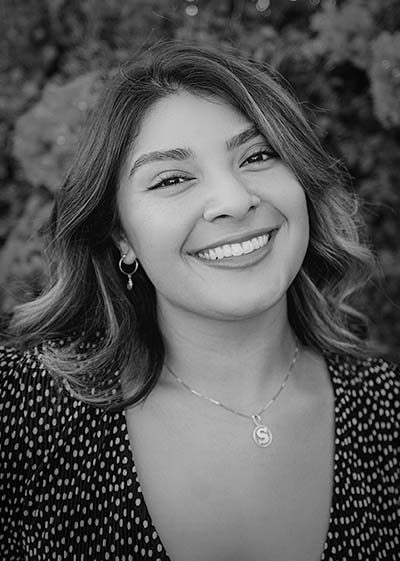 Sarah Al-Qatou
Sarah Al-Qatou is an LA-based producer who works with filmmaker Lulu Wang and producer Dani Melia under their new banner, Local Time. She develops forward-thinking content that elevates diverse voices and champions filmmakers focused on creating compelling, character-driven cinema. Previously, Al-Qatou worked at independent financier Big Beach and distributor Focus Features. A graduate from UCLA, she has served as a juror for the Sundance Institute and Women in Film 2021 Financing Intensive, is the current Director of Mentorship for entertainment organization Women Wednesday and is thrilled to be a part of Project Involve.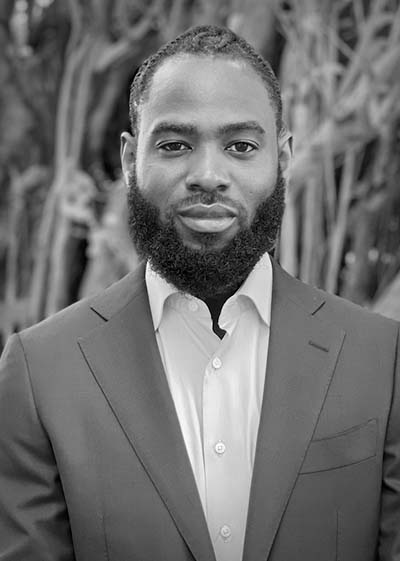 C.A. Barrow
C.A. Barrow is a Barbadian-born producer and screenwriter with six years experience working in film, television and arts development. A graduate of Howard University's MFA Film program, he has produced award-winning, thought-provoking short films that focus on identity and belonging. In 2020 he was selected as one of the inaugural fellows of the Wavelength x Black TV & Film Collective Black Producers Fellowship. Barrow is currently writing his first feature and developing a slate of features and television shows.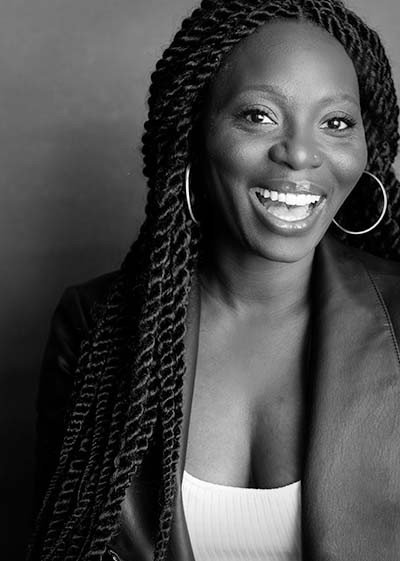 Ebony Elaine Hardin
Born in Chicago and raised in Charlotte, Ebony Elaine Hardin has produced digital content as associate producer of video for Gwyneth Paltrow's luxury lifestyle brand, goop. Additionally, Hardin serves as a freelance producer at comedy production company, CH Media.  In the narrative space, Hardin produced the short film Mr. Talented (Dir. Rochée Jeffrey), which screened at the Austin Film Festival and competed in the HBO Short Film Competition at Martha's Vineyard African American Film Festival. She is currently producing a feature film, Trashy People (Dir. Marissa High) and a short, Dinner Party Hitler (Dir. Bente Engelstoft). Hardin holds a BFA in Drama from Carnegie Mellon University.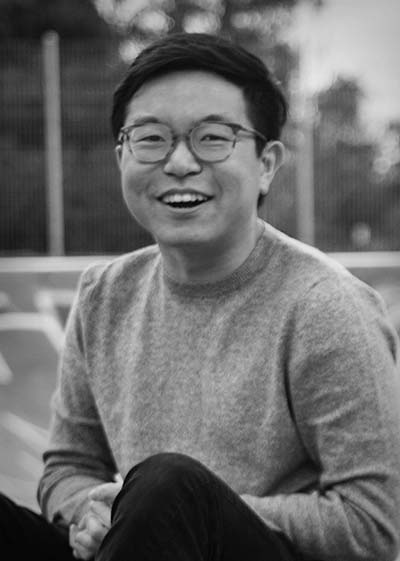 Trent Nakamura
Trent Nakamura is an LA-based producer from Honolulu, Hawaii with a focus on AAPI and LGBTQ+ narratives. He graduated from Loyola Marymount University's School of Film and Television with a double major in Film & Television Production and Recording Arts. He's also an alum of Outfest's OutSet program, where he wrote and directed It's A Boy. Nakamura has produced content for the YMCA, Fineman Suarez Real Estate and PrEP and has worked with numerous non-profit film-related organizations including the International Documentary Association, AFI Fest, Outfest, Young Storytellers, the Indian Film Festival of Los Angeles and Visual Communications.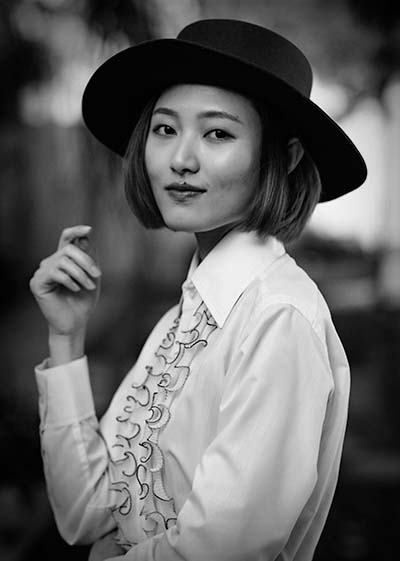 Jera Wang
Jera Wang is a Chinese producer who has produced features, episodic projects, documentaries, commercials and shorts in the US, China, India and Mexico. Most recently, Wang produced the short film Only the Moon Stands Still (Tribeca 2021, AFI Fest 2021 Audience Award) through Lena Waithe's Rising Voices Fellowship. Prior to that, she produced the short Pier Las Vegas (First International Film Festival Xining 2018) and the feature Truth or Dare, which was theatrically distributed in China in 2017. She is currently in development for her second feature, Under the Burning Sun. Wang is a co-founder and producer at her company, Narval Films.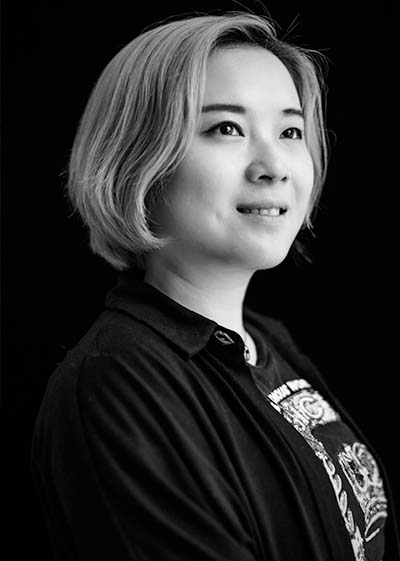 Rui Xu
Rui Xu is a Chinese-born, LA-based, award-winning producer committed to supporting daring voices and innovative forms through the facilitation of independent filmmaking. Recent work includes Hieu, a Deuxième Prix winner of the Cinéfondation at the 72nd Cannes Film Festival, and Finis Terrae, which received the Special Mention FEDIC for Best Short Film at the 77th Venice International Film Festival. Xu is currently developing features, Caretaker and Uncle Hiep's Casino, with her CalArts fellows. Xu serves as the co-executive director at Chinese in Entertainment, a nonprofit with a mission to support professionals with Chinese heritage in the entertainment industry.
WRITERS
Danielle Ellen
Danielle Ellen is from a Connecticut military family of six. A Columbia graduate, she won the Van Rensselaer Poetry Prize as a creative writing and neuroscience undergraduate. At Oxford, she completed her Master's in Creative Writing. Ellen co-wrote the sci-fi short The Quantified Self, which premiered at the Atlanta Film Festival, and has co-translated several plays, the first of which won the Playwrights Guild of Canada award for Best New Comedy. Before moving to LA, she lived in the Middle East, where she taught at Cornell's Qatar campus and was selected for the inaugural Doha Film Institute Series Lab.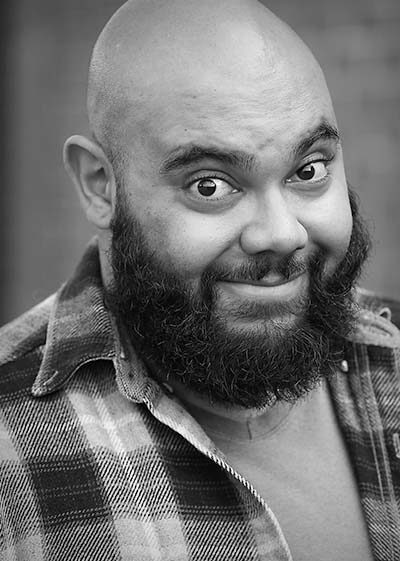 Henry Alexander Kelly
Henry Alexander Kelly is a venti-caramel comedic writer with Nicaraguan and San Francisco Bay Area roots. He is a Sundance Institute alumnus, where he was a recipient of the 2021 Sundance Uprise Grant and is part of the 2022 BIPOC Mentorship Program, as well as a graduate of the 2020 National Hispanic Media Coalition's Series Script Writers Program. He creates weird, zany, larger-than-life, genre-bending worlds exploring the intersection of cultural identity, interpersonal struggles and the fun yet absurdity of society. He is represented by ATN Entertainment and DPN Talent. #YasKween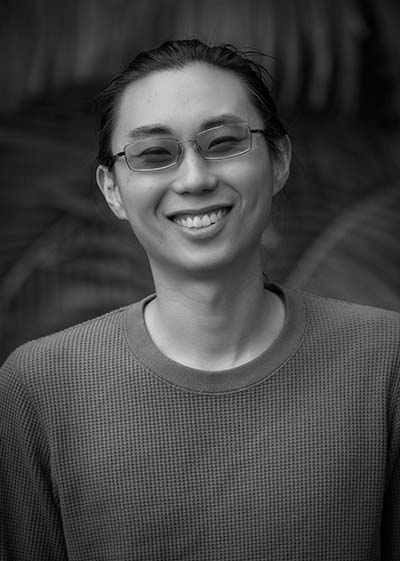 Justin Omori
Justin Omori was instilled with a love for art and storytelling while carrying his father's camera equipment across the lava fields of Hawai'i Island. After receiving his BA in Creative Media from the University of Hawai'i at Manoa, he moved to Los Angeles to further pursue a career in film. He is currently working as a writers assistant on an upcoming Netflix series. Recently, he co-wrote the short film The Moon and The Night, now streaming on the Criterion Channel.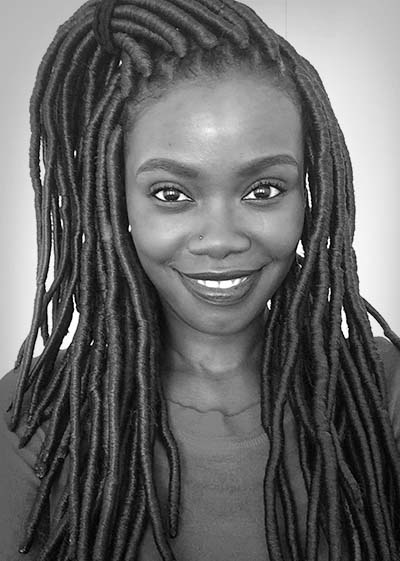 Tumelo Tladi
Tumelo Tladi, a New York-based South African writer, earned her Bachelor's in Journalism, then worked for ten years within the digital media, entertainment and education spaces. Driven by the desire to see more stories that resonated with her, she plunged into film and television, obtaining her MFA in Writing and Producing for Television from Long Island University-Brooklyn. An alum of their TV Writers Studio, she is credited as a writer and first assistant director on the short Map of Brooklyn. Her credits also include associate story producer on the MTV competition series The Challenge and its Paramount Plus spin-off, The Challenge: All Stars.
WRITER/DIRECTORS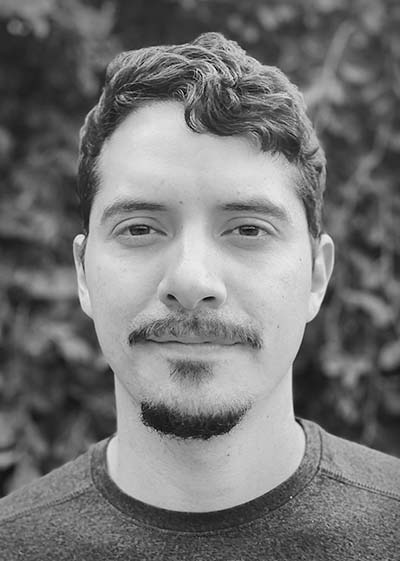 Jesus Celaya
Jesus Celaya is a Mexican-American film and TV writer and director. His feature script Chico Grande was optioned by Amazon Studios and won Best Feature Screenplay in the WeScreenplay Diverse Voices competition. Most recently, his script Chalino was selected for the 2020 Sundance Screenwriters and Directors Lab. Growing up between a ranch in Sonora, Mexico and rural Washington State, he graduated with a Bachelor's in Film from the Brooks Institute in Ventura, CA. Celaya loves mixing genre with his heritage and history, allowing it all to permeate through his work.
For information on all past Film Independent Fellows, please visit our online Film Independent Talent Guide.
Film Independent also announced continued support of the program through donor-named fellowships. The fourth LAIKA Animation Fellowship provides a production grant to produce a stop-motion animated short film in Project Involve. This year's LAIKA Animation Fellow is Javier Barboza.
Additional donor-named fellowships to be awarded at a later date are the sixth annual Amazon Studios Film Fellowship, the sixth annual Participant Fellowship and the 11th annual Sony Pictures Entertainment Fellowship. Each Fellowship provides essential program support to Project Involve and includes a $10,000 unrestricted cash grant for a selected filmmaker participating in the program. In addition, for the fourth year, the Panavision Fellowship will provide an outstanding cinematographer in the program with a camera rental package valued at $60,000 for use on a future project produced in the US.
Congratulations to all of this year's Fellows!
Film Independent's Project Involve is made possible by Lead Sponsor WarnerMedia OneFifty and Principal Sponsors Company3, the City of Los Angeles Department of Cultural Affairs, the Hollywood Foreign Press Association, LAIKA, Los Angeles Media Fund and Panavision. Supporting Sponsors are Amazon Studios, Formosa Group, Los Angeles County Department of Arts & Culture, Participant, SAGindie and Sony Pictures Entertainment. Additional support provided by Endcrawl, Felker Toczek Suddleson Abramson McGinnis Ryan LLP, Final Draft and Indiana University Jacobs School of Music.
For more information on additional Film Independent projects and programs, click here. To learn how to become a Member of Film Independent, click here.
More Film Independent…