Planning Your 2018-19 Fundraising Calendar and Getting Started with Fiscal Sponsorship
Usually, the first Friday of each month is #FiscalFriday—a monthly round up of projects working their way through our Fiscal Sponsorship pipeline. But this month we have something different: a quick note from Film Independent Fiscal Sponsorship Manager Lisa Hasko about getting ready for the 2018-19 fundraising season. Enjoy!
Spring is here, time to get your ducks in a row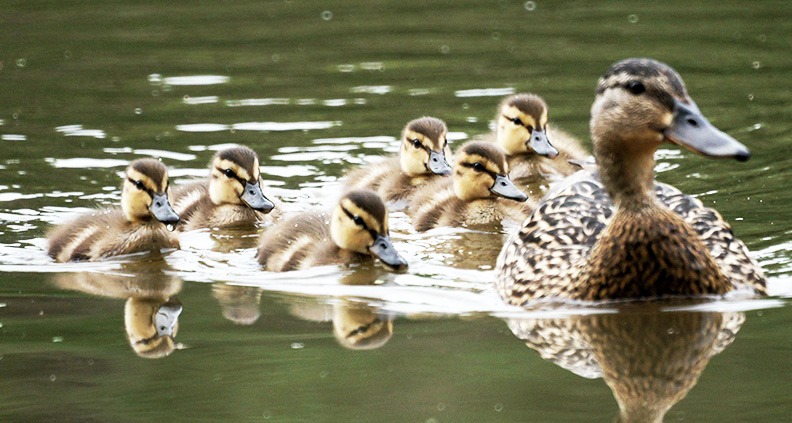 The weather hasn't been the most reliable indicator lately but according to the calendar at least, spring is here. And as the sun peeks through the budding leaves and wakening trees, we're finally whisking away the cobwebs that have been crowding our homes (and minds) ever since the start of awards season. Spring is about energy and forward motion—the perfect time to harness some of that zeal to start planning your 2018-19 fundraising calendar.
I get to talk to a lot of filmmakers, and one thing I often hear from them is frustration: wanting to focus more on the creative aspects of moviemaking rather than siphoning off all their energy to the tedium and minutiae of writing grant applications and crafting business plans. But the economics of filmmaking requires creative thinking as well. Your written pitch is just as important as your verbal one, and writing a grant application can be a great opportunity for you to refine your vision—both creatively and on the business front.
Fact is: if a grantor or financier is going to decide to give you some of their precious coinage, they'll need to trust that you have a viable plan for turning those dollars into a fantastic piece of visual art. Being able to communicate your idea and the road map for how you'll bring it to life is a crucial skill, not only for your own process as an artist, but for inspiring others to support you in your creative endeavor.
On seeking grants and institutional funding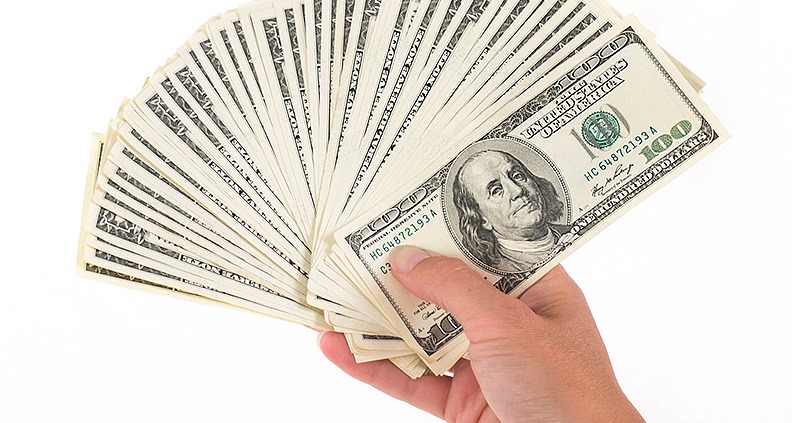 Not all independent media projects are right for grant funding. But if you determine that applying for grants—be they through film funds, subject-specific foundations or corporations—is right for you, then you'll want to begin by doing some research. Why? Because grants have deadlines. Plotting which grants you plan to apply to throughout the year in advance of their deadlines can reduce much of the stress that inevitably goes into the application process. And one thing spring is not about, is stress.
There are many things to consider as you research each grant opportunity. For example:
Is your project eligible for the grant?
At what stage of production does the grantor fund projects?
Do they work with first-time filmmakers?
What kind of projects have they supported in the past?
Another important consideration is whether you will need a fiscal sponsor to apply, since some funders won't award grants to individuals—only to 501(c)(3) nonprofit organizations.
If so, Film Independent can help. Our Fiscal Sponsorship program works with a range of fiction and nonfiction projects and filmmakers at almost any experience level. Not only can fiscal sponsorship help you gain access to charitable funds, we work closely with our projects to ensure they get the support they need to apply for the grants they want. You can learn more about the program and how to apply here.
To get you started, we've included a list of a few upcoming grant and other professional opportunities. If you have suggestions about how you manage your own fancy fundraising calendar, please feel free to add them in the comments below. Now spring forth. Get energized. Make a calendar!
Upcoming Grants and Opportunities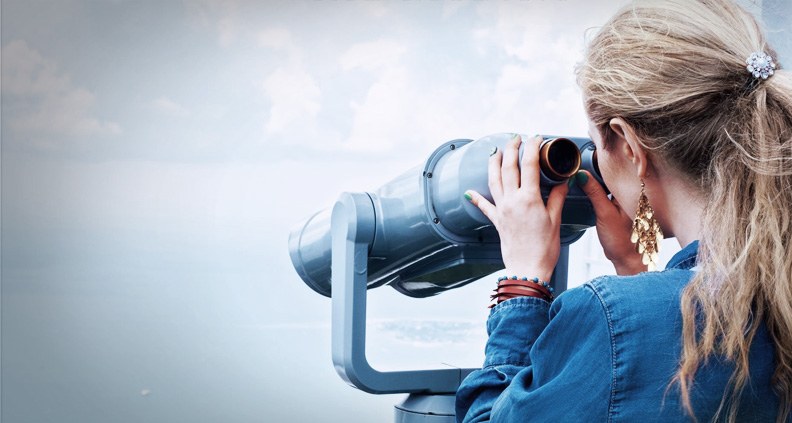 NON-FICTION
Gucci Tribeca Documentary Fund (April 16)
The Gucci Tribeca Documentary Fund provides finishing funds to feature-length documentaries which highlight and humanize issues of social importance from around the world. ($10,000-$25,000)
IFP Spotlight On Documentaries (0pens April 28)
Spotlight On Documentaries extremely successful and viable forum for U.S. and International buyers, sales agents, and financiers to meet with filmmakers with new documentary feature and serialized projects.
IBF Europe – International Co-Production (May 1)
The IDFA Bertha Fund supports international co-productions between documentary filmmakers in Africa, Asia, Latin America, the Middle East and parts of Eastern Europe and European co-producers.
(Up to €40,000)
IBF Classic – Project Development (May 15)
The IDFA Bertha Fund supports documentary filmmakers in Africa, Asia, Latin America, the Middle East and parts of Eastern Europe by offering them financial contributions, assistance and coaching to complete their projects.
(Development: €5,000, Production and post-production: €17,500)
The Miller / Packan Documentary Film Fund (May 15)
The Fund provides grants to feature-length non-fiction projects that address social issues and inspire others. The Fund is financed through the Rogovy Foundation.
(Development: up to $10,000, Production and post-production: up to $25,000)
SFFILM Documentary Film Fund (regular: May 16, late: June 6)
The SFFILM Documentary Film Fund (DFF) supports riveting documentaries in post-production distinguished by compelling stories, intriguing characters and an innovative visual approach. Since its launch in 2011, the SFFILM Documentary Film Fund has distributed more than $650,000 to advance new work by filmmakers nationwide.
LEF Foundation Moving Image Fund Grants (June 1)
The goal of LEF New England is to fund the work of independent documentary film and video artists in the region, and to broaden recognition and support for their work, both locally and nationally. It also supports programs that highlight the rich history and ongoing legacy of innovation within New England's independent film community. (Pre-production: $5,000, Production: $15,000, Post-production: $25,000)
Pacific Pioneer Fund (June 1)
Grants support emerging documentary filmmakers are limited to filmmakers or videographers who live and work in California, Oregon and Washington.
($1,000 to $10,000)
Southern Documentary Fund – Production Grant (June 15)
Applicants must reside in one of the following states: Alabama, Arkansas, Florida, Georgia, Kentucky, Louisiana, Mississippi, North Carolina, South Carolina, Tennessee, Virginia, and West Virginia. The grant funds projects in development, production, or post-production. Distribution or engagement does not qualify.
($10,000)
Southern Documentary Fund – Research and Development Grant (June 15)
Applicants must reside in one of the following states: Alabama, Arkansas, Florida, Georgia, Kentucky, Louisiana, Mississippi, North Carolina, South Carolina, Tennessee, Virginia, and West Virginia. The grant funds projects in the research and development stage.
($5,000)
The Miller / Packan Focus Fund (rolling deadline)
The grant provides $15,000 in development funding for specific documentary film topics selected by The Rogovy Foundation. Their goal is to encourage awareness, debate and solutions on issues we've identified as ripe for further discussion.
Bertha Doc Society Journalism Fund (rolling deadline)
The Bertha Doc Society Journalism Fund is an international film fund dedicated to supporting long form feature documentaries of a journalistic nature. (Recoupable grants from £5,000 to £50,000)
Catapult Film Fund (rolling deadline)
Catapult Film Fund provides development funding to documentary filmmakers who have a compelling story to tell, have secured access to their story, and are ready to shoot and edit a piece for production fundraising purposes. ($5,000 to $20,000)
FICTION
IFP No Borders (applications currently open)
The No Borders program offers both narrative feature filmmakers and series creators the opportunity to attend IFP Week and meet with various members of industry in an effort to help move their projects forward, broaden their networks, and find a level of career sustainability.
Slamdance Screenplay Competition (early: April 9, regular: June 11, late: July 23)
The Slamdance Screenplay Competition is dedicated to discovering emerging writing talent. Since 1995 the organization has established a strong track record for identifying and supporting new screenwriters. Screenplays in every genre, on any topic, from anywhere in the world are welcome.
The David Ross Fetzer Foundation for Emerging Artists (regular: April 15, late: May 15)
The 2018 Film Grants will be two National Film Cash Grants of $5000, the use of one National Film Gear Grant valued at $10,000 provided by Film Exchange and one Local Grant of $2500 sponsored by Proper Brewing Co.
SFFILM Sloan Science in Cinema Filmmaker Fellowship (May 1)
The Science in Cinema Filmmaker Fellowship is funded by The Alfred P. Sloan Foundation as part of their support of programs that nurture, cultivate, and champion films that explore scientific or technological themes and characters. Under the auspices of its Artist Development program, SFFILM will award fellowships to filmmakers in the screenwriting phase developing a screenplay that tells a story related to science or technology.
($35,000 grant and two-month FilmHouse residency)
Sundance Screenwriters Lab (May 15)
The Screenwriters Lab is a five-day writers' workshop that gives independent screenwriters the opportunity to work intensively on their feature film scripts with the support of established writers in an environment that focuses on the art and craft of screenwriting and creative risk taking.
BOTH FICTION AND NON-FICTION
Jerome Foundation Artist Fellowships (May 8)
The Jerome Foundation is pleased to announce the first round of a new Artist Fellowship program that offers flexible, two-year grants to support the creative development of early-career generative artists in the state of Minnesota and the five boroughs of New York City. Artists may apply individually or together with other members of ongoing collectives or ensembles. ($40,000 over two-years)
From the Heart Roy W. Dean Grants (spring: April 30, summer: June 30)
The Roy W. Dean Grant is available for short films, low budget independent features, documentaries, and web series. Budgets for the projects must be under $500,000. Winners receive a cash award as well as goods and discounted services offered by film industry companies and professionals.
Screencraft Film Fund (June 30)
ScreenCraft and BondIt will package the winning script with a talented director and in-house production resources with up to $30,000 in cash financing, judged on a case-by-case basis, depending on each project's budget and needs as determined by our internal jury of industry professionals.
Panavision New Filmmaker Program (rolling)
The New Filmmaker Program loans film or digital camera packages (based on availability) to filmmakers for student thesis films, "low-budget" independent features, showcase reels, Public Service Announcements, or any other type of short not-for-profit project. The New Filmmaker Program has served hundreds of aspiring filmmakers, many of them eventually becoming regular Panavision customers.
---
Learn more about Fiscal Sponsorship, including its benefits and eligibility requirements by visiting our website. See which projects are currently being supported via our Sponsored Projects page.
To learn how to become a Member of Film Independent, just click here. Be sure to follow us on Facebook, Twitter, Instagram and YouTube.