Producers Coffee Talk: Starting Out, Streaming and Staying Fed
One of our most popular reoccurring panels—this time happening at the 2019 Film Independent Forum at the new LMU Playa Vista Campus on Saturday, April 27—Film Independent's latest Producers Coffee Talk session featured four of today's most accomplished indie producers, in a candid conversation, sharing hard-won advice and professional expertise about the state of independent film.
The panels featured Jason Michael Berman (Burning Sands, The Birth of a Nation), Effie T. Brown (Dear White People, Real Women Have Curves); Jordan Horowitz (Fast Color, La La Land) and Heather Rae (Tallulah, Frozen River) and was moderated by LMU School of Film & Television Dean Peggy Rajski.
The discussion touched on variety of topics, including how streaming platforms are shaking up the industry, film financing and answering difficult questions like: "How do independent film producers actually, y'know, make a living?" and more.
HUMBLE ORIGINS, HARDCORE ORGANIZATION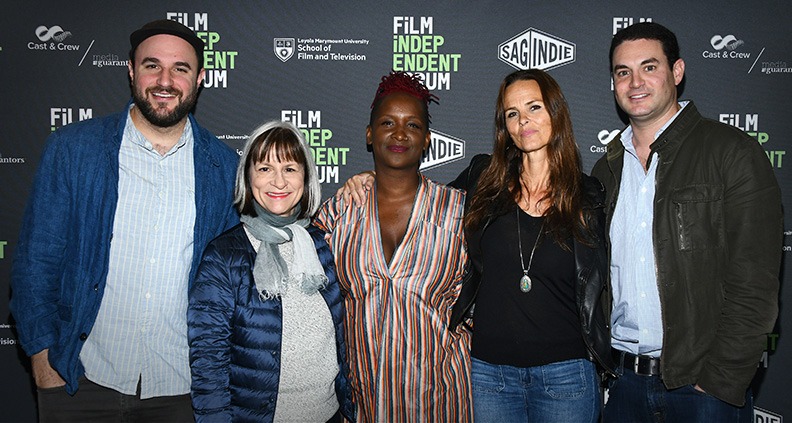 So! What made the panelists want to do this, Rajski asked. "[Because] I'm crazy," Brown laughed. An LMU film school alum, Brown wasn't particularly interested in dealing with rejection as an actor, her original aspiration. After realizing she was—in her own words—"bossy," she said: "I'm an army brat, so I like order," saying, "I know how to make shit happen… that's what a producer does."
Brown went on. "The real reason why I produce is because I'm all about amplifying 'the other' voices: women, people of color, LGBTQ, people with disabilities—in front of and behind the scenes," she said.
Similarly, Horowitz—who famously revealed the Best Picture "envelope gaffe" to audiences' attention at the 2017 Oscars ceremony—came to film through theatre, also getting the sense "I'm done acting" while in college at Northwestern University. "I look back in my childhood," he said. "My sister and I would put on plays in our basement, and the most important thing to me would be to sell tickets to my parents. So maybe it was always meant to be."
"For me, what keeps me [producing] is working with people—a diverse group of people," Horowitz said. He added: "Given the work that we all do and also given who I am, I find it even more my responsibility to amplify those voices. Because I can get through certain doors that are closed to other people."
Rae's angle into producing was inspired in part, she said, by being a mother. "I was a filmmaker, I went to film school," she said. "But I was a really young mom, which is not uncommon where I come from. [And] I had the skills to be able to organize," finding that her skillset was really being in the service of others—"making things function," she noted.
The theme of failed-actors-turned-producers pervaded, as Berman too described a past as a performer, working as a child actor until repeated rejection made him take a stab at directing and then, finally, producing. "I realized that my best skillset [in film school] was getting people excited to help put projects together. Making shit happen, like Effie said," he said.
BRINGING HOME THE BACON/BOX OFFICE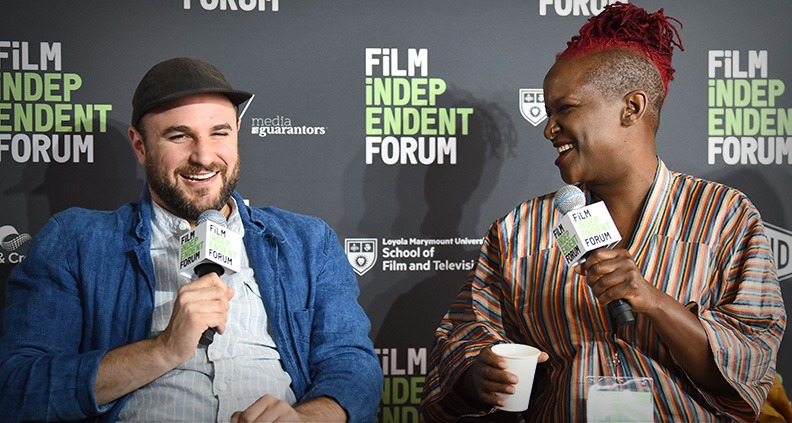 There's a certain built-in challenge embedded in being an ambitious independent film producer. Namely: paying the rent. So! How does that work?
Horowitz says his story is very specific. "I worked for a financier for a very long time. That's how I paid the rent." He continued: "When I left that company, I was in the middle of making La La Land, so that [finance] was very helpful to me and my career trajectory." He mentioned that the best way he's survived as an indie producer is through producing and writing alongside his wife—filmmaker Julia Hart—and thus welcoming projects as a husband-and-wife duo.
The panel said that when first starting out, producers might feel at the will and whim of the director. However, they agreed, successful young producers will ultimately learn to stand their ground–especially once faced with some of the personal financial setbacks of a failed project. Ideally, these setbacks teach the producer to pick the most appropriate projects for them, Brown said.
"I talk about Dear White People all the time. I fucking love that movie, but I made $40,000 on that movie over two years… I've yet to see a single dime from that movie, ever," Brown said, adding; "It looks great on a resume, but I'm [still] just digging myself out of that financial hole." On the other hand, she said: "You think I didn't do a Disney channel movie called Zombies? Yes I did!" noting that everybody, at some point, takes on less-sexy projects just to survive.
Said Rae: "I've always chosen to work on material I wanted to be apart of, and that's been to the detriment of my financial health." Rae found alternate ways to support herself and her family—including public speaking. "Sometimes I've been paid more to speak than I have on a movie," she said.
DREAMING (AND STREAMING) BIG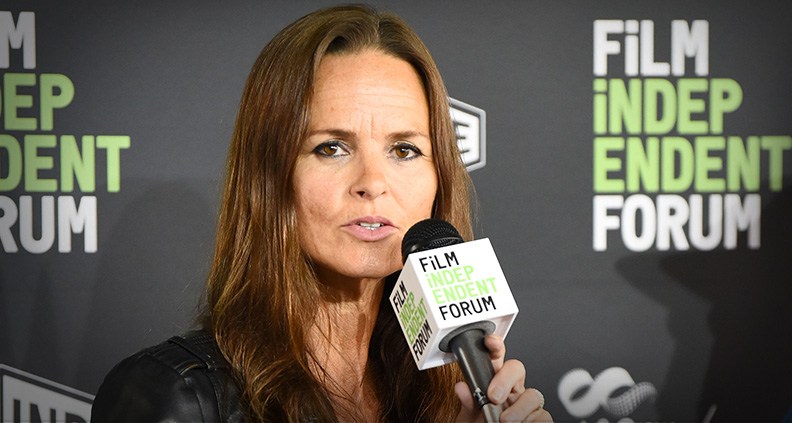 Horowitz observed that there's currently more business activity in the episodic space in streaming than there is feature film at the moment. "However," he said, "with the launch of Disney+, Hulu getting into the features space, Amazon getting a lot more robust about specifically their prime space streaming, obviously Netflix, Warner Brothers is coming online very shortly, etc.—all of these places will be in the movie business. It won't just be in the TV business," he said.
Moreover, the panel agreed, if you understand what these companies are looking for and know how to position your film—what companies want and why—Horowitz argued, "You can get just about any film made with the right people for the right markets, because the streaming space is very much about specificity."
So—target specific groups of people. Bring in subscribers. "Bring them [the streaming companies] in to what you're doing," Horowitz says, by engaging diverse, specific groups that haven't been afforded content. "I personally think those movies can get made in the streaming space in a more robust way with more resources than they can in the independent space right now," he said.
Most old school cinephiles would agree that nothing beats true theatrical success. But in today's media landscape, that's a bit like winning the lottery. So assemble your creative teams, position your films wisely and throw your hat in the ring.
Added Berman, poignantly: "There's no doubt. Why do we do this? You're purely passionate about it. You can't see anything else you'd rather do," he said.
The 2019 Film Independent Forum took place April 26-28, 2019 at the new LMU Playa Vista campus in the heart of Silicon Beach—click here to see what else happened, and don't forget to come back next year!
The 2019 Film Independent Forum was supported by Premier Sponsors SAGindie, Cast & Crew and University Partner Loyola Marymount University School of Film and Television.
To learn more about Film Independent, click here and be sure to follow us on Twitter, Facebook, Instagram and subscribe to our YouTube channel. Become a Member of Film Independent today.