Producing Lab Welcomes Six New Fellows (Plus Returning Mentors and Advisors)
In biology, enzymes are the molecular catalysts tasked with accelerating the process of chemical reaction. In other words, they take whatever raw elements are available to them and transforms it all into something completely new and fully realized. Using this as our metaphorical jumping-off point, Creative Producers are the enzymes of the film world—connecting creators, problem solving and communicating a workable vision for how to convert artistic ideas into actual, extant product.
As such, we'd like to welcome six new Film Independent Producing Lab Fellows to the enzyme club. Part of Film Independent's Artist Development, the Producing Lab is an intensive program designed to help filmmakers develop their skills as creative, independent producers; determining strategies and action plans for bringing their feature film projects to life.
"Creative Producers play such an integral role in the independent film landscape, but often remain unsung heroes in an exceedingly challenging industry," says Jennifer Kushner, Film Independent's Director of Artist Development. "We are thrilled to welcome this exceptional group of visionary storytellers into the Lab."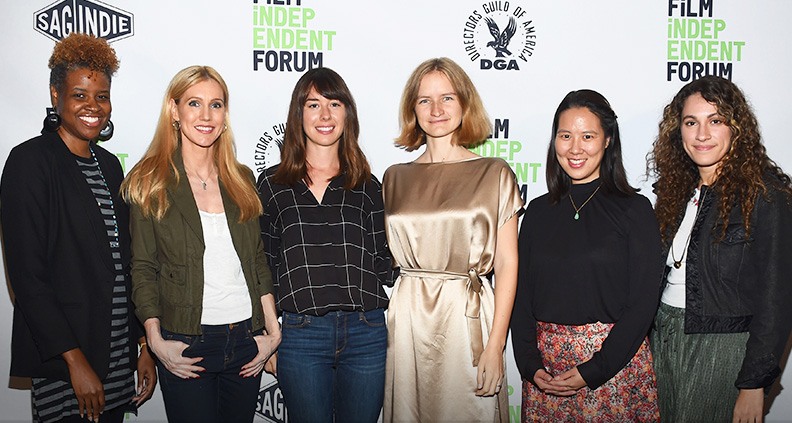 Of course, visionary ideas need the nurturing and support of established industry professionals. To that end, this year's Producing Lab lead mentor is Rebecca Green (It Follows, I'll See You in My Dreams) with additional Guest Speakers and Creative Advisors including Steven J. Berger (The Feels), Amanda Marshall (Swiss Army Man), Jordana Mollick (Hello, My Name is Doris), Jim Young (The Man Who Knew Infinity) and TriStar Pictures President Hannah Minghella.
Green, Young and Berger are all Producing Lab veterans, thus continuing the cycle of support as Film Independent Fellows return to share their experience and hard knocks with the up-and-coming generation of Creative Producers.
But! Back to our six new Producing Lab Fellows and their projects. They are:
Title: Adventures of a Mathematician
Producer: Lena Vurma
Logline: After immigrating to the US in the 1930s, gregarious Jewish mathematician Stan Ulam experiences the joy of love and discovery, along with the pain and loss of homesickness, while playing a fundamental role in creating both the hydrogen bomb and the first computer.
Title: College Girl
Producer: Julie Hook
Logline: While attending a living skills program for adults with intellectual and developmental disabilities, a young woman with Down syndrome questions her place in the world in the face of impending motherhood.
Title: Death of Nintendo
Producer/Writer: Valerie Martinez
Logline: Set in '90s suburban Manila when video games were still a novelty, four 13-year-old friends take us on a journey through their colorful world, where they face the horrors of pop-culture obsession, first loves and circumcision.
Title: Mickey and the Bear
Producer: Lizzie Shapiro
Logline: In rural Montana, teenager Mickey Peck must break out of her oppressive relationship with her unstable veteran father in order to forge her own independent identity as a woman.
Title: Noor
Producer: Avril Z. Speaks
Logline: Caught in the throes of grief following her brother's unsolved murder outside of a Brooklyn bodega, a black woman develops an unexpected physical connection to the Arab man who works there, causing their worlds to collide and forcing them to choose between passion and loyalty.
Title: The Strays
Producer: Liz Cardenas Franke
Logline: After being kicked out of her home and forced to survive on her own, a 15-year-old girl finds beauty in her harsh reality when she experiences her first love with her brother's girlfriend.
And now that we've learned about their projects, let's learn a little bit about our 2017 Producing Lab Fellows. They are: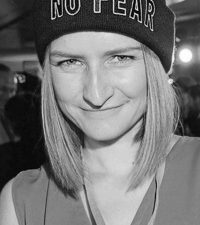 Lena Vurma (producer, Adventures of a Mathmetician)
Lena Vurma is an award-winning Swiss producer based in Berlin. She graduated in October 2015 from the EAVE European Producers Workshop with her German-Irish-Belgian co-production Ghosts of India, selected for the Producers Network at the 2016 Cannes Film Festival. Her second feature In the Shadows, a UK-Indian-German co-production, will premiere this October at the Busan International Film Festival, followed by the India Gold competition at Mami Mumbai and the New Directors competition at the Chicago International Film Festival. She is currently working on Adventures of a Mathematician, supported by the Film Independent Sloan Producers Grant.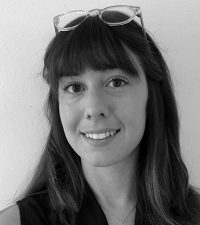 Julie Hook (producer, College Girl)
After graduating from Emerson College with a BFA in Film Production, Julie Hook began her career producing independent short films and short-form content and commercials for numerous A-list production companies, including Anonymous Content, Prettybird and Epoch Films. Since 2014, Julie has worked alongside veteran producer Sarah Green on such notable films as Jeff Nichols' Midnight Special and Loving and Terrence Malick's IMAX documentary Voyage of Time and Song to Song, Malick's 2017 narrative feature. Julie is currently an Associate Producer on HBO Films' upcoming adaptation of Fahrenheit 451, written and directed by Ramin Bahrani, currently in post-production.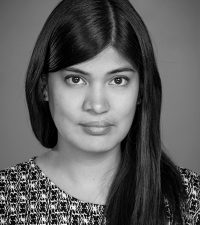 Valerie Martinez (producer/writer, Death of Nintendo)
Valerie Castillo Martinez is a Filipino-American writer and producer who grew up in the Philippines. She holds an MBA from Wilmington University and is a US Air Force veteran. She has an MFA in Film from Columbia University's School of the Arts in New York City. Her thesis film "Pria" (2016) received awards from the National Board of Review and Director's Guild of America, and became the Los Angeles Asian Pacific Film Festival's first Oscar-qualifying short film, as recipient of the Golden Reel Award. Her next short, "The President's Visit" (2017), premiered at the 2017 Toronto International Film Festival. She completed a fellowship at Film Independent's Project Involve and is currently developing her first feature, Death of Nintendo, with director Raya Martin.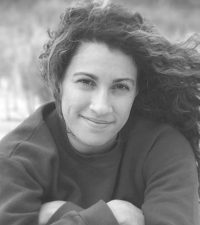 Lizzie Shapiro (producer, Mickey and the Bear)
Lizzie Shapiro is a freelance producer based in Brooklyn, NY. She has produced several short films that have premiered at film festivals worldwide, including "Frankie Keeps Talking," "Where There's Smoke" and "Jahar." She also worked on the feature film Goat (Sundance, 2016) as the New York Production Supervisor and Post Supervisor. She has produced commercial content with companies such as Yacht Club Films, M ss ng P eces, Anonymous Content, All-Expanded, EPOCH, Venables Bell, The Barbarian Group, Alldayeveryday and VICE i-D. Lizzie has also produced a number of music videos for artists such as Alicia Keys, Lil Yachty/Young Thug, Maggie Rogers, Pusha T, and Norah Jones. She holds a BFA in Film Production from NYU Tisch School of the Arts.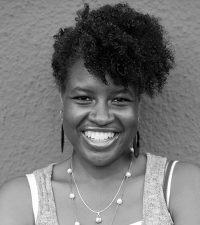 Avril Z. Speaks (producer, Noor)
Avril Z. Speaks has over 20 years of experience as a filmmaker, with credits as a producer, writer, director and editor. She made her directorial debut in 1999 with The Round Table and later went on to complete the award winning feature Sophisticated Romance. She earned her M.F.A. in Film Directing from Columbia University School of the Arts in New York City, her B.A. from the University of Maryland in African American Studies and studied film production at Howard University. Recently, she was an Associate Producer on the TNT docu-series American Race and became the lead producer on the feature film Jinn, which has received overwhelming support from various independent film organizations, including Film Independent. She also currently works in the Production Management department for Scripted Programming at BET Networks.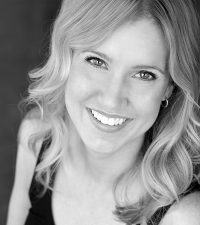 Liz Cardenas Franke (producer, The Strays)
Liz Cardenas Franke's most recent producing credits include David Lowery's A Ghost Story, which premiered at Sundance 2017. She also recently wrapped production on the first feature from Augustine Frizzell, which she co-produced alongside Toby Halbrooks and James M. Johnston. Franke is also a writer, director and actor. She has written and directed two short films under her production shingle, where she also helped create a series of successful children's films that have been released domestically and internationally. A graduate of Texas Christian University and a former reporter for The Dallas Morning News and the Fort Worth Star-Telegram, she is a member of SAG- AFTRA and Women in Film.
For context, recent Producing Lab projects have included the Film Independent Spirit Award nominated Songs My Brothers Taught Me, produced by Angela C. Lee and Mollye Ascher; Slash, produced by Brock Williams, which premiered at SXSW; the Spirit Award nominated Manos Sucias, produced by Elena Greenlee and Márcia Mayer; and Tallulah, produced by David Newsom, which premiered at the 2015 Sundance Film Festival. We look forward to the 2017 Fellows matching their predecessors' success!
The 2017 Producing Lab is supported by Artist Development Lead Funder Time Warner Foundation. Additional funding is provided by the Alfred P. Sloan Foundation and the National Endowment for the Arts.
To learn more about the Producing Lab and additional Film Independent Artist Development programs and grants, click here. Film Independent Artist Development promotes unique independent voices by helping filmmakers create and advance new work. To learn how to become a Member of Film Independent, just click here.