Fiscal Spotlight: Three True-Life Tales of Outsider Struggle
The first Friday of each month (or in this case, whenever we get around to it) is #FiscalSpotlight—a special monthly round up of projects, at all stages of production, working their way through our Fiscal Sponsorship pipeline.
FISCAL FRIDAYS
Everyone can identify with the feeling of being an outsider. It's why movies—and especially documentaries—about marginalized individuals or groups so often resonate with those who at first glace might not seem to have much in common with the experiences of those onscreen. Sure, we may not know what it's like to be part of an indigenous community whose land has been stolen, or homeless, or to cope with a debilitating neurological disease.
The challenges of being an outsider—in varying ways—are core to the stories being explored in this month's #FiscalFridays. That, as well as each particular outsider's ability to triumph over adversity. All three are documentaries (two shorts, one feature-length) about individuals and communities attempting to assert their own wellbeing inside a flawed system.
Taking advantage of our Fiscal Sponsorship program launched last year, these featured projects have been able to claim Film Independent's own 501(c)3 nonprofit status to apply for grants and solicit tax-deductible financial contributions.
Still not sure how it works? It's easier than you think:
This month's projects are Conscience Point, Invisible Children of LA and Living Art. Learn more about each film, including how you can support them, below.
CONSCIENCE POINT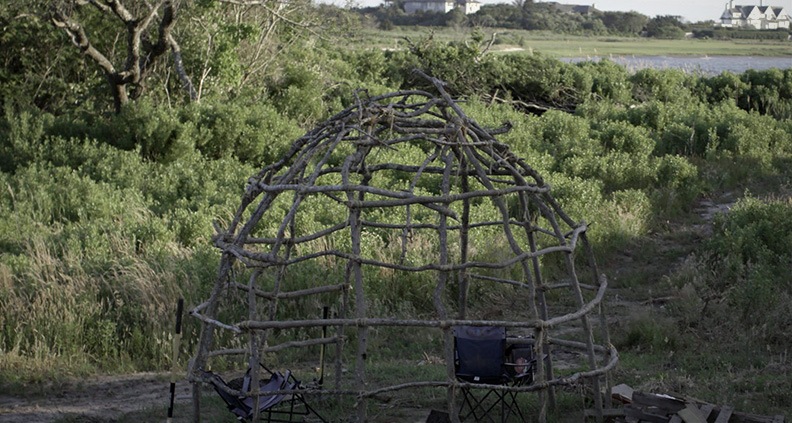 Director/Producer: Treva Wurmfeld
Producer: Amanda Spain
Co-Director/Co-Producer: Charles Certain
Status: Production
Project type: Documentary Feature
The Hamptons: playground of the super-rich, epicenter of a luxury property boom with developers scheming for any scrap of land on which to make millions. Meanwhile, the original inhabitants of this beautiful peninsula—the Shinnecock Indians—find themselves pushed to the point of near-extinction, squeezed onto a tiny 750-acre reservation. Over hundreds of years, the Shinnecock have seen their ancient burial grounds unceremoniously plowed up for the widening of roads, golf courses and new mansions. On the reservation, wounds run deep. The long-simmering tension between the wealthiest Americans and the Shinnecock will come to a head in the summer of 2018, when the world will be watching the U.S. Open golf tournament at the ultra-exclusive Shinnecock Hills Golf Club. Few will have any idea that the course was literally carved out of a Shinnecock burial site. A resonant, universal story about place, belonging and power, Conscience Point will expose the true story that underlies the Hamptons as longtime Shinnecock activist Becky Hill-Genia takes a courageous stand to secure the Shinnecock's future, against all odds.
To learn more about Conscience Point, including how to support the project, click here. Treva Wurmfeld's directorial debut, Shepard & Dark, premiered at TIFF in 2012 and was an official selection at Cannes, where it was nominated for the Camera d'Or. Producer Amy Spain's credits include Wrestling the Curse, part of ESPN's 30 for 30 series, as well as the IDA award nominated In Their Boots. The film is being co-produced by Charles Certain, a resident of the Shinnecock Reservation in South Hampton, NY.
INVISIBLE CHILDREN OF LA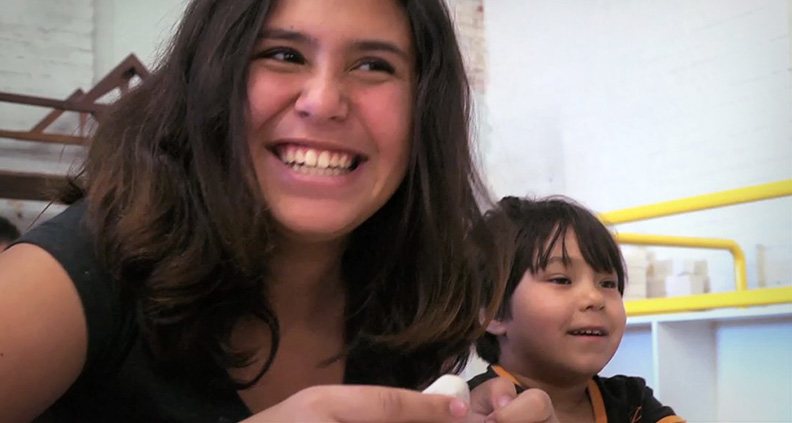 Director/Producer: Maryana Palmer
Co-Producer/Cinematographer: Tim Branning
Status: Production
Project type: Documentary Short
Invisible Children of LA seeks to expose the truth about child homelessness. The filmmakers will meet five homeless children across a variety of settings, from homeless shelters, to vehicles, to makeshift encampments and rundown motels. The kids' parents will also tell their stories: how they came to be homeless and their struggles to get by. We will learn about the efforts and frustrations of those trying to help—including interviews with authorities addressing the economic and systemic origins of homelessness. We will discover how this situation creates a chronic cycle of failure for the 58,000 homeless within the greater Los Angeles County. But beyond the statistics, the film will shed light on the resilience of children facing homelessness in Los Angeles and strive, ultimately, to paint a portrait of the potential for change.
To learn more about how to support Invisible Children of LA, including how to support the project, click here. Filmmaker Maryana Palmer has been a licensed marriage and family therapist for over 40 years, and a homeless advocate for the past 20 years. Co-producer and cinematographer Tim Branning has been a producer, writer, DP and editor working in corporate video production for 30+ years, and has won awards from the New York International Film Festival, Telly Awards and AMI awards.
LIVING ART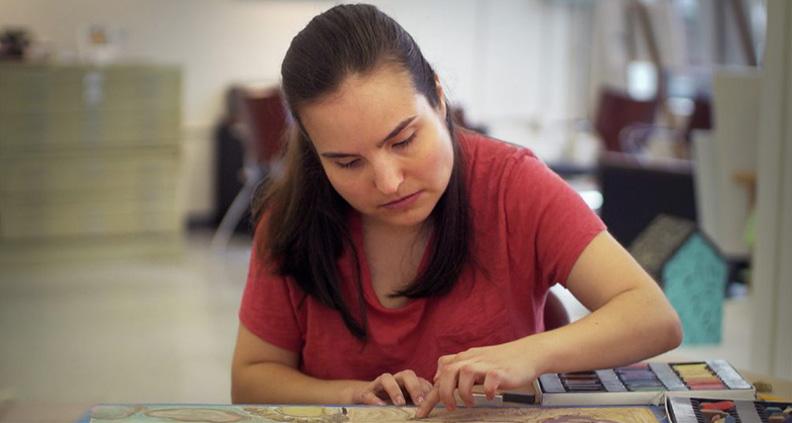 Director/Writer/Producer: David Rochkind
Status: Post-production
Project type: Documentary Short
Everything seemed normal for the first 10 hours of Mara's life. Then, without warning, she was rushed to the pediatric intensive care unit. Mara's disease remained a mystery for much of her childhood—she was unable to walk or speak, and suffered violent bouts of pneumonia and vomiting. Mara's parents did everything they could to help. While Mara was struggling to communicate and her family to understand her condition, Mara was exposed to oil and charcoal painting. Complex thoughts and emotions began to explode out of her onto paper. Art became Mara's means of communication—recognized by galleries, collectors and museums. Eventually, Mara received an accurate diagnosis: she was born with Familial Dysautonomia (FD), a rare genetic disease that damages her autonomic nervous system. The disease is progressive and degenerative, and her family is unsure how long she will live. As Mara's career begins to flourish, she continues to fight for survival. Living Art follows this remarkable young woman as she works to open the biggest gallery show of her life.
To learn more about Living Art, including how to support the project, just click here. Filmmaker David Rochkind is the founder of Ground Media, a visual media company based in Washington, DC. He has produced films and directed campaigns for clients including Disney, Johnson & Johnson, CARE and The Global Fund Advocacy Network. His photojournalism work has been recognized by the Pulitzer Center on Crisis Reporting and the World Health Organization.
---
Learn more about Fiscal Sponsorship, including its benefits and eligibility requirements by visiting our website. See which projects are currently being supported via our Sponsored Projects page.
To learn how to become a Member of Film Independent, just click here. Be sure to follow us on Facebook, Twitter, Instagram and YouTube.
(Header: Invisible Children of LA)