Project Involve Shorts First Look Screening! Meet the Fellows.
To celebrate the 2021 Project Involve shorts last week, we thought it would be fun to revisit our announcement of this year's Fellows, originally posted in February of this year. Congratulations, Fellows!
***
Project Involve needs no introduction. But if it did, we'd probably say something like: "For over 28 years, Film Independent's signature diversity and mentoring program has incubated the careers of dozens of your favorite filmmakers." But of course you already know that. You've seen The Farewell (Lulu Wang, PI 2014), Dear White People (Justin Simien, PI 2010) and Netflix's Gentefied (Linda Yvette Chávez PI 2010, Marvin Lemus PI 2015 and Aaliyah Williams, PI 2010) You've seen Selah and the Spades (Jomo Fray, PI 2017), Bottle Rocket (Effie T. Brown, PI 1999) and—certainly!—Crazy Rich Asians (Jon M. Chu, PI 2002).
So with Project Involve firmly established and requiring no further explanation—certainly no need to point out here that Fellows are paired (virtually) with top Hollywood mentors to pursue industry tracks ranging from animation to festival programming, editing, cinematography, writing, directing and producing, attending master workshops (online) and collaborating (remotely) on a series of new short films—we can simply skip to the good part: getting to know everybody!
As always, our 2021 Fellows hail from a wide-ranging set of backgrounds, one commonality being the lack of representation said backgrounds have received both in front of and behind the camera. This is what some of our alumni had to say as of a couple years ago, when Project Involve celebrated its 25th anniversary:
"Having triumphantly navigated this past year, the Project Involve team is prepared, very pleased and extremely excited to welcome the 2021 Project Involve Fellows into the Film Independent family" said Francisco Velasquez, Associate Director of Project Involve.
Velasquez noted that the program's transition to online sessions for its 2020 was a challenging, if ultimately rewarding experience. One 2020 Fellow, he recalled, called Project Involve, "a light in the darkness." With the COVID-19 pandemic still a concern, the 2021 Project Involve program will be the second to take place online.
The short films produced by Project Involve have, in recent years, won awards including the Sundance Special Jury Award, SXSW Narrative Short Film Jury Award, Best Short Film at the Berlin International Film Festival, AFI Short Film Audience Award and many others.
By track, this year's Project Involve Fellows are:
ANIMATORS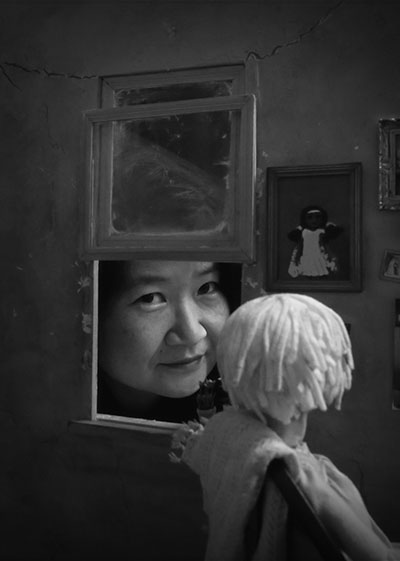 Yoo Lee
Yoo Lee is a visual storyteller using stop motion animation as her medium based in Los Angeles. After spending twenty years working as a fashion designer, Lee decided to move on from the industry she was no longer passionate about and go after her true passion, storytelling. Lee is currently a second-year USC graduate student finishing up her second stop motion short film. Lee loves visual storytelling and is a firm believer that everything is about hierarchy in both design and life: setting priorities in every frame and life goals so that the focus is always there and something will always shine through.
CINEMATOGRAPHERS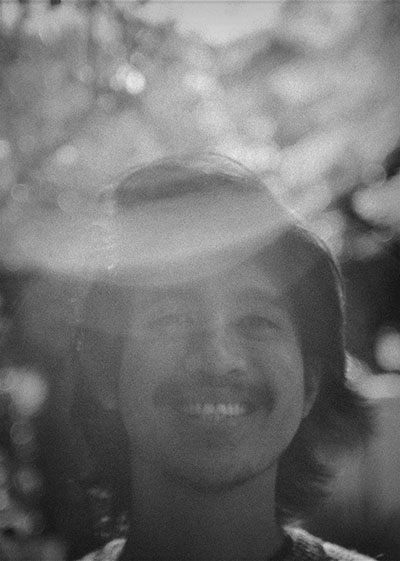 Mike Maliwanag
Mike Maliwanag is a Filipino American cinematographer based in Los Angeles. His work has been featured at the Sundance Film Festival, Los Angeles Film Festival, Outfest, and other festivals across the world. In 2019, he was accepted into the inaugural American Society of Cinematographer's Vision Mentorship Program. The following year, he was nominated and received the Best Cinematography award for the feature film, In the Land Of Lost Angels at the Queens World Film Festival. He strives to shoot films for underrepresented communities. When not shooting he likes to travel and eat food from different parts of the world.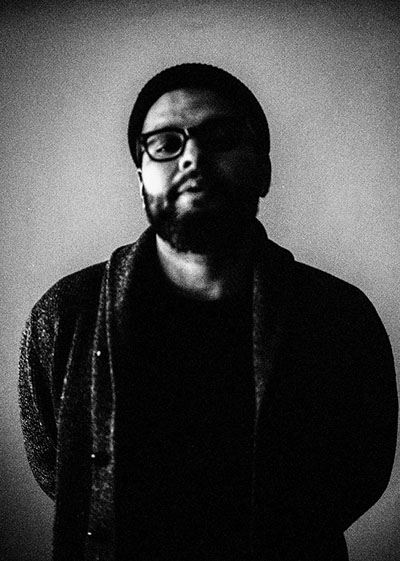 Rubén Mendoza
Rubén Mendoza is a Salvadoran-American cinematographer from Los Angeles. Most recently he photographed the feature films Puddysticks, starring Mamoudou Athie and Dan Bakkedahl, and We Burn Like This. He received his MFA from USC film school and was recently selected as a mentee in the ASC Vision Mentorship Program under Xavier Grobet, ASC. He enjoys producing imagery that evokes feeling and makes space for empathy.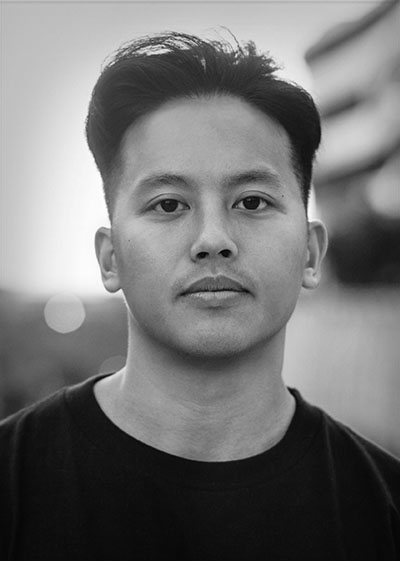 Jon Pham
Jon Pham is a visual artist born and raised in Southern California. He received his Bachelor's degree from the USC School of Cinematic Arts in 2016 and has since pursued cinematography full time. Coming from a film studies background, he strives to produce imagery with intention, meaning, and substance. Pham is passionate about telling human stories but takes pleasure in being a creative problem solver for all types of productions. When not on set, he also enjoys making fine art portraits to extend his visual identity as an artist.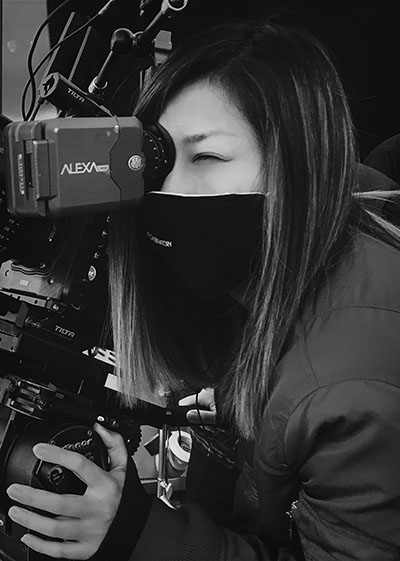 Ino Yang Popper 
Ino Yang Popper is a Director of Photography based in Los Angeles. She is a Cinematography Fellow in the class of 2020 at the American Film Institute. She holds a BA in Directing & Editing from Beijing Film Academy and an MFA in Directing & Screenwriting from the Central Academy of Drama in Beijing. She previously worked as an editor for 12 years in China. After moving to Los Angeles, Ino transitioned into cinematography. She integrated her past experience in directing, editing and screenwriting into advancing the craft of cinematography with a unique voice in visual storytelling.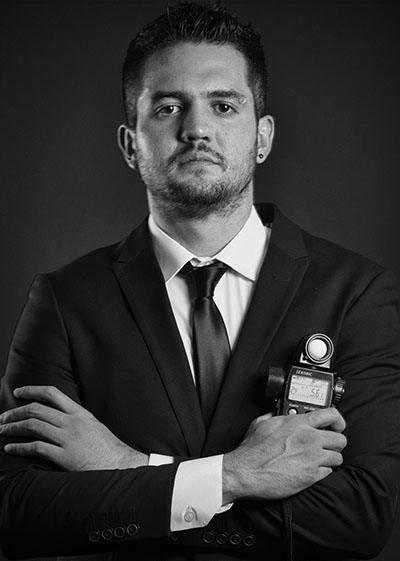 José Andrés Solórzano
José Andrés Solórzano started his career shooting action sports for Red Bull in Mexico. He has been a cinematographer for Vans, Red Bull, Citi Bank, Nat Geo, Girl Scouts of America, among many others. He has also poured his passion into stories that positively impact society by working with Native Indigenous communities, immigrants, and social movements. His first full-length film as a cinematographer, Huicholes: The Last Peyote Guardians, premiered in 2014 and won eleven awards at various international film festivals. He moved to LA in order to pursue an MFA in Cinematography at AFI where he graduated in 2016.
DIRECTORS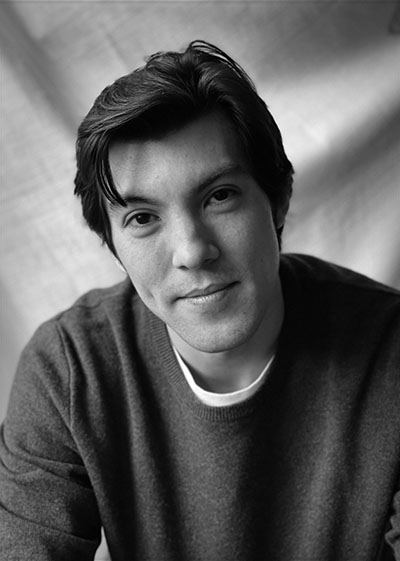 Robin Takao D'Oench
Robin Takao D'Oench is a writer, director, producer from New York City. He holds a BFA from NYU's Tisch School of the Arts. His short film Tadaima won Best Short at the 2015 Philadelphia Asian American Film Festival and the 2016 Social Justice Film Festival. The film was acquired and distributed by Xfinity TV and Seed & Spark and is included in the Densho Resource Guide. His latest work Here Comes Frieda was an Official Selection at the 2020 HollyShorts and Boston Science Fiction Film Festival and was acquired and distributed by Gunpowder & Sky. He lives in Los Angeles.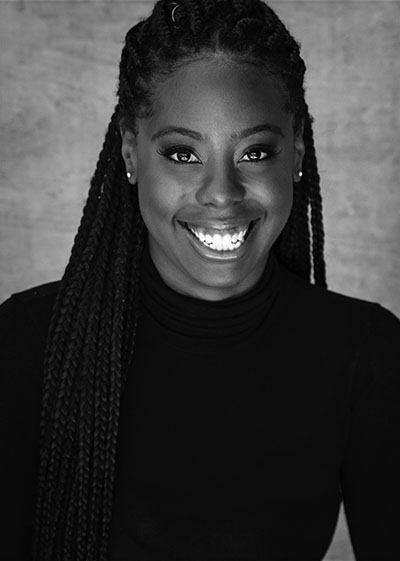 Winter Dunn
Winter Dunn is an award-winning filmmaker originally from Gary, Indiana and received her B.A. from Fordham University. She is the producer of the feature film Jezebel which premiered at SXSW 2019 and is currently streaming on Netflix via Ava DuVernay's ARRAY. She most recently directed the documentary series, All Her with Angela Rye for Quibi. Her debut short film Junebug features Emmy-award winning actor Terrence Terrell and has screened at several festivals including HollyShorts Film Festival and American Black Film Festival. She is currently a video director and producer for global media company Condé Nast.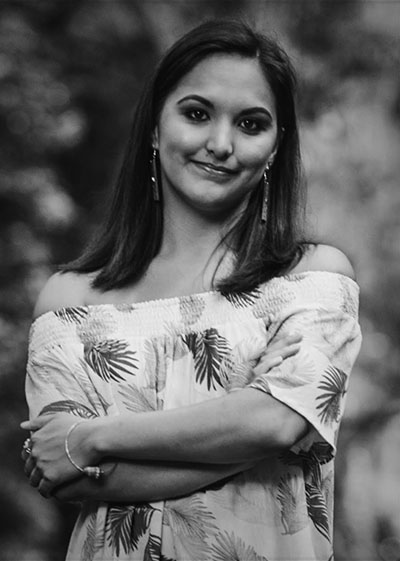 Erin Lau
Just as her family served Hawaiʻi through their talents, Native Hawaiian filmmaker Erin Lau wanted to elevate her community through storytelling. Lau was selected as a Sundance Native Lab fellow for her Chapman University thesis, The Moon and the Night. Since graduation, Lau has signed with UTA and continued her growth through programs including Powderkeg's Break The Room, Sundance's Indigenous Intensive presented by Warner Media and Unlock Her Potential. Lau now works as a Producer-Director for Jubilee Media, creating digital content that has garnered millions of views, and developed empathy-forward videos for brands including Google, Netflix and Always.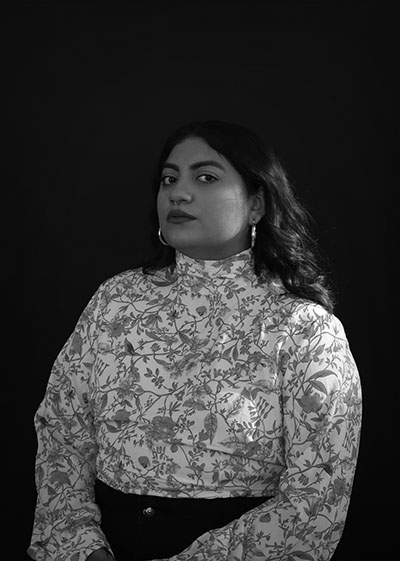 Stephanie Osuna-Hernandez
Stephanie Osuna-Hernandez is a writer/director from Inglewood, CA. She started in digital as a video producer for We Are Mitu. She has directed content for various Latinx small businesses and worked at Netflix's Con Todo creating content for their original titles. She was the assistant to Marvin Lemus and Linda Y. Chavez for season one of Gentefied. She's now their showrunner's assistant for season two. She recently directed the short film, Dreamer, which is currently on the film festival circuit. She's writing her first feature romantic comedy, Fluorescent Adolescence, and plans on directing it in the near future.
EDITORS

Emily Auday
Emily Auday is an LA-based assistant editor who is passionate about diverse representation in post-production and throughout the film industry. Born and raised in Beverly, Massachusetts, Auday discovered editing in high school through an internship with her local access station and went on to earn her Bachelor's degree in Film & Television Production at Loyola Marymount University. Since graduating, Auday has cut a number of short films and is currently working as a Post PA on The L Word: Generation Q.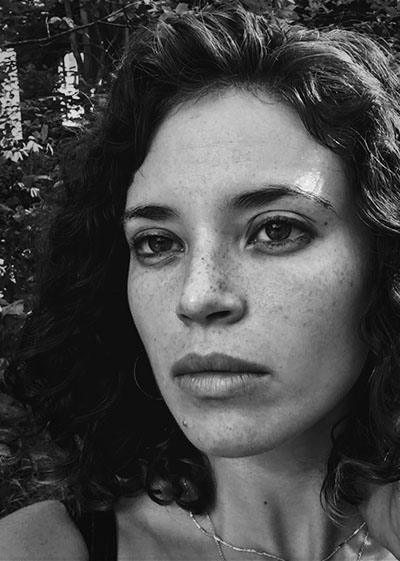 Sara Schultz
Sara Schultz is a film and television editor based in Brooklyn, NY. She graduated from the Feirstein Graduate School of Cinema with an MFA in film and video editing. During that time, she worked in the post production department of Amazon Studios' The Marvelous Mrs. Maisel and edited many short films. Her most recent credits include Steven Spielberg's West Side Story and ABC's For Life. Schultz is a proud granddaughter of Puerto Rican migrants and believes their experiences inspired her to become a visual storyteller. Currently she works as an assistant editor in reality TV.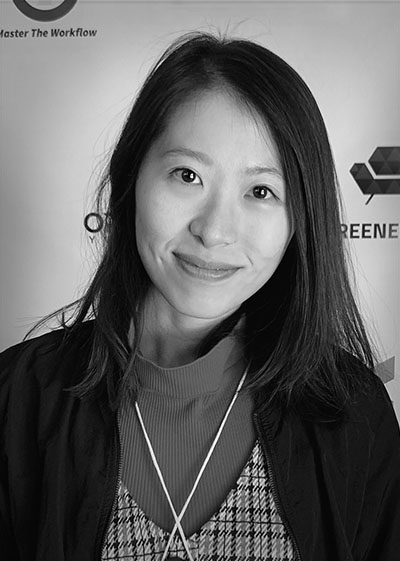 Ge Zhai
Born and raised in China, Ge Zhai is a film and television editor currently based in Los Angeles. She discovered her love for editing when participating in the Television Master's program at Boston University. Over the past seven years, she has worked as an editor on multiple feature and television projects, including scripted feature Summer Knight, which won the Asian Future Best Film Award at the 2019 Tokyo International Film Festival; and the short film Taipei Suicide Story, which was selected by Cinéfondation, Cannes 2020. Zhai is passionate about bringing directors' visions to life and making stories more powerful through editing.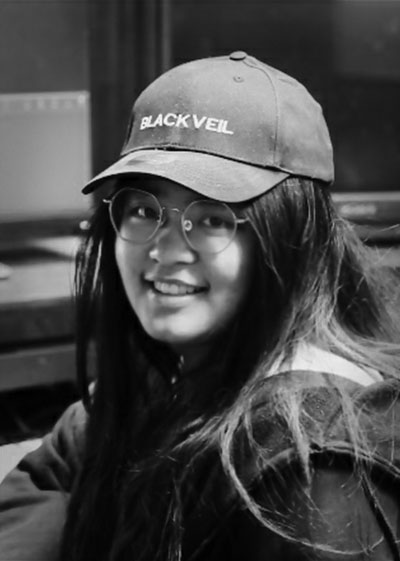 Mengyao Zhang
Mengyao Mia Zhang is a graduate of the American Film Institute with an MFA in editing. After working on some projects in China, she moved to Los Angeles to attend the American Film Institute, where she was mentored by the great editor Anne Goursaud. Her editing work has played numerous film festivals, including LA Shorts International Film Festival, Flickers' Rhode Island International Film Festival, WorldFest-Houston International Film Festival, among many others. Zhang thinks of movies as a medium to speak for society, and she takes pride in assisting aspiring directors to achieve that.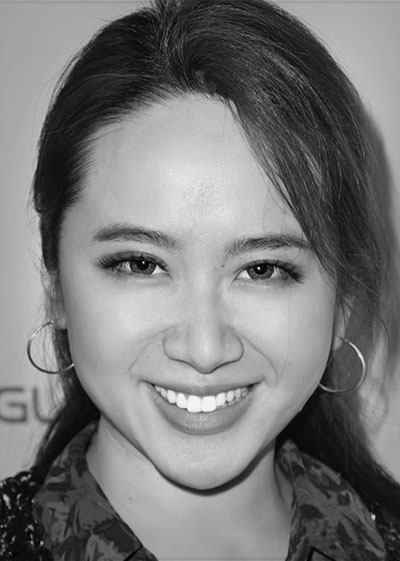 Tian Jiao Zi "Selinda" Zhou
Tian Jiao Zi "Selinda" Zhou graduated with an MFA in Film Editing from the American Film Institute, under the guidance of Oscar nominee Matt Chesse and Lynzee Klingman (Lynzee is also the Governor of the Academy of Motion Picture Arts and Sciences.) Zhou holds a B.A. in Culture & Expression and a diploma in Digital Media Arts in Canada. Her work has been nominated and has received awards in over a hundred major film festivals internationally. Most notably, the short film she edited named Miller and Son was shortlisted for the 92nd Oscar Awards. In 2021, a film she edited called Oneironaut got into Diversity in Cannes Film Festival.
EXECUTIVES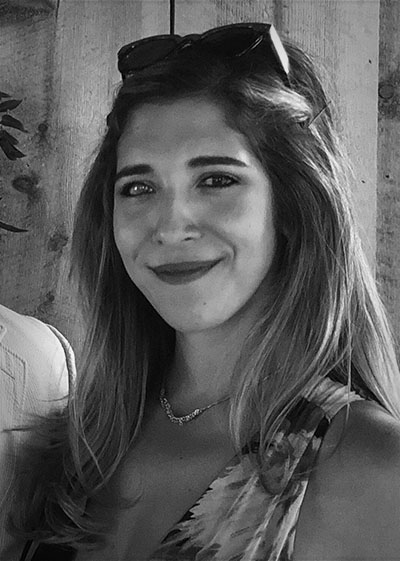 Jordan Hart
Jordan Hart is a producer and executive who has developed projects with Academy Award-winning directors Barry Levinson, Chai Vasarhelyi and Jimmy Chin, as well as hit television showrunner, DJ Nash. She grew up around the US and Spain where she acquired an interest in diverse stories and voices, before receiving her Bachelor's degree from the University of Virginia and Master's degree from Boston University. She currently runs development at Little Monster Films, has just wrapped production on a short starring Leven Rambin and is preparing to begin shopping her first independent feature.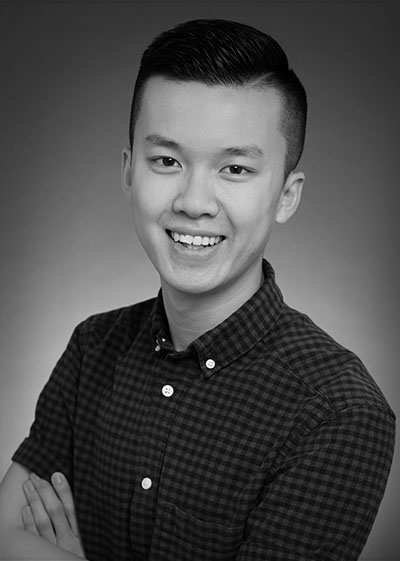 Calvin Lam
Calvin Lam (or Clam) is a Southern California native from the San Gabriel Valley. After starting his career at NBCUniversal and NBC Entertainment, he joined Netflix as a marketing digital producer overseeing digital media campaigns for nonfiction shows and awards. Lam now supports the Netflix content team developing original animated features for kids and families around the world. His short films have screened at the Los Angeles Asian Pacific Film Festival and Outfest, and his recent documentary short, Cynthia, was honored with a My RØDE Reel prize. Lam received a Bachelor's in Communications and Cognitive Science from UCLA.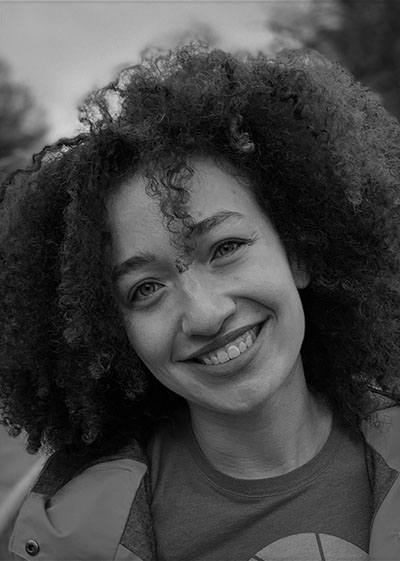 Ciara Wardlow
After spending her adolescence pursuing microbiology research, it was only after gaining traction as a movie critic that Ciara Wardlow realized pursuing a career in film might be feasible after all. Of Black and Irish descent, she first discovered the privilege of feeling truly represented on-screen when she saw Ruth Negga in a movie. Her goal is to foster projects that tap into the wide appeal of well-wrought emotional truths while centering voices that are underrepresented in the current media landscape. A graduate of Wellesley College, she works as a development assistant at Maven Screen Media.
PRODUCERS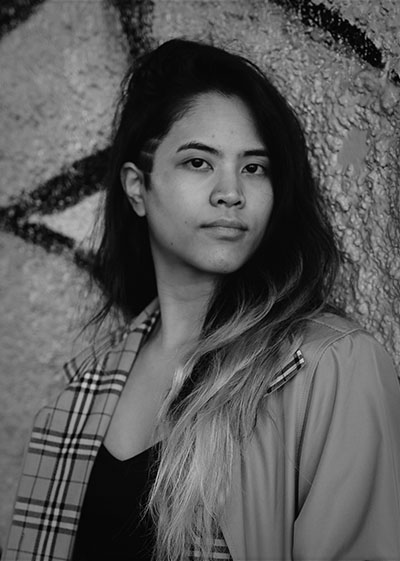 Nicole Dizon
Nicole Dizon is a Filipina-American artist from Baldwin Park, California who elevates humanity's truths and views inclusive storytelling as radical self-care. Graduating Cum Laude with a Film and Media Studies B.A. from UC Irvine, she freelanced for Apple TV+ and more. She is a Kundiman Fellow and NALIP's Emerging Content Creator Scholar. In 2019, she became a Starz and Wrap Women: Telling Our Stories Semi-Finalist for Boxed, which premiered at the Asian World Film Festival. She previously assisted Lara Sackett at ICM and wrapped another short. Outside of work, she creates art, watches baseball, and volunteers with WriteGirl.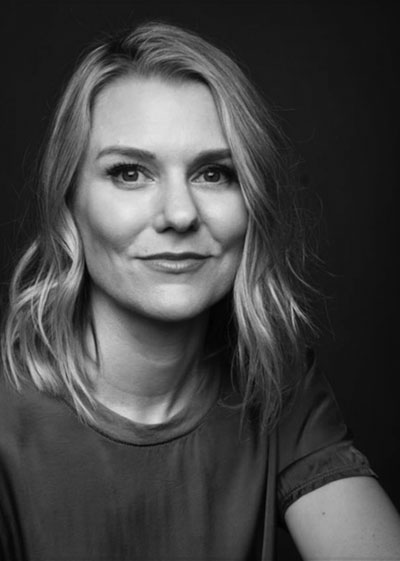 Fiona Hardingham
Fiona Hardingham is a UK born, LA-based Producer currently working as a Series Associate Producer on a forthcoming Netflix documentary series with Boardwalk Pictures. Recent work includes BFINETWORK funded, Tribeca Film Institute Pond 5 Program supported Our Sister which premiered at BFI's London Film Festival and won the British Short Film competition at Leeds International Film Festival 2020. Pilot presentation Distemper supported by the Alfred P Sloan foundation, based on the true story of pathologist Dr. Louise Pearce in the early 1900s. Hardingham's company Adapted Pictures focuses on generating impactful stories that promote empathy and social change.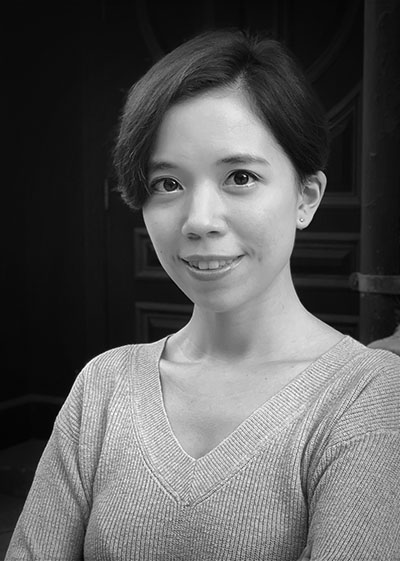 Selena Leoni
Growing up between Italy's quiet countryside and the outsized cities of China gave transnational producer Selena Leoni unique viewpoints of the world. Her love for art and technology led her to City University of Hong Kong, where she earned her BAS in New Media in 2015. In Hong Kong, she developed several multimedia projects focused on social inclusion. Leoni attended UCLA's Producers Program and earned an MFA Degree in 2020. She has several projects in development, and her recent credits include Wayfarer Studios' film Smile or Hug. Leoni resides in Los Angeles with her two cats, Whiskey and Sour.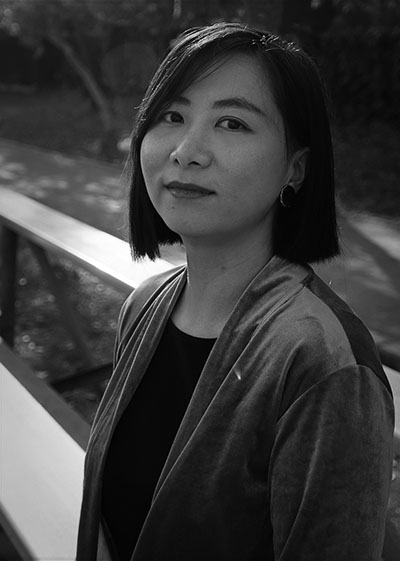 Xin Li
Xin Li earned her MFA from the USC School of Cinematic Arts in 2017. In the past three years, Li has directed and produced award-winning fiction and documentary films. A short dramedy she produced about polyamorous relationships, Throuple, has been selected and presented by Short of the Week. She also co-produced a documentary series, Finding Home, about LGBTQ asylum seekers and immigrants. The series was recognized by the City of Los Angeles for contributing to the shared understanding of local communities. She is also a recipient of Visual Communications' Armed with a Camera Fellowship for Emerging Media Artists.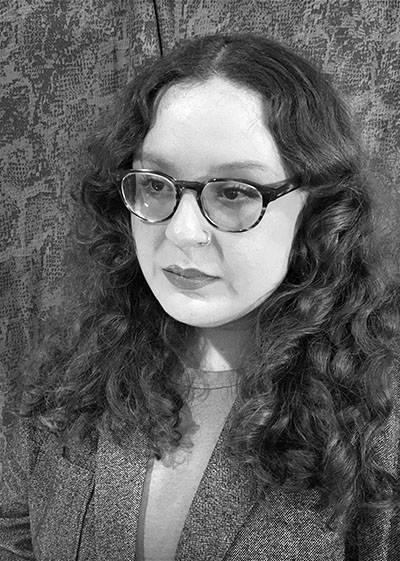 Evelyn Martinez
Evelyn Angelica Martinez is a first-generation producer/writer currently residing in Los Angeles. She recently produced the short film Joyride, which premiered on PBS and won the Most Popular Award. Her own work explores the liminal spaces between reality and fantasy and the ways in which they intersect with our lives. Previously she was part of the team at Lawrence Bender Productions (Kill Bill, Inglourious Basterds), Quebrada Entertainment, and NALIP. Martinez is currently developing her first feature film, Luz y Soledad as well as producing the upcoming features, Joyride and Trans Los Angeles.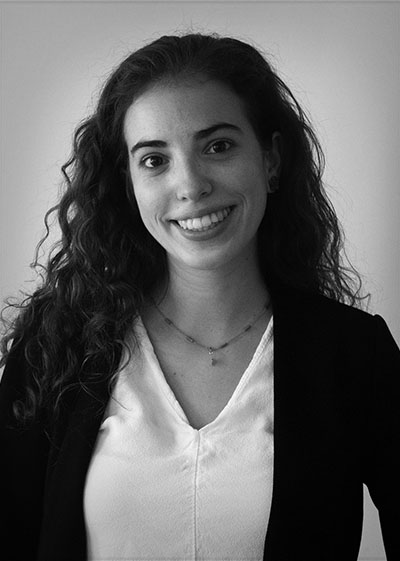 Mireia Vilanova
Mireia Vilanova is a producer from Barcelona. She holds an MFA from the Peter Stark Producing Program at the University of Southern California. Vilanova started her career as an unscripted television producer before shifting to scripted content. Her work has screened all over the world, in festivals such as Outfest, LA Shorts and the St. Louis International Film Festival. She is currently wrapping post-production on a social impact documentary feature and is developing her first narrative film. She is passionate about independent film, with an emphasis on distinct voices. Vilanova is a member of the BAFTA Newcomers Program.
PROGRAMMERS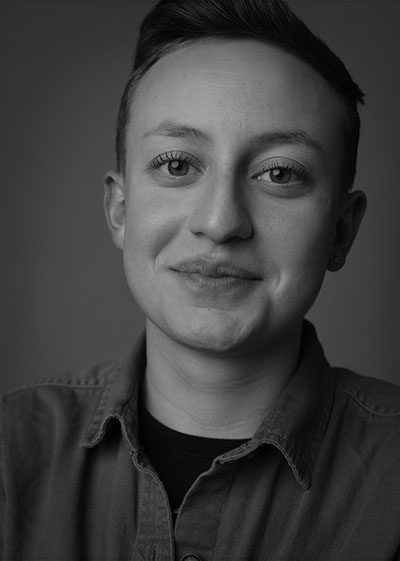 Ash Hoyle
Ash is currently a member of the programming team at Sundance Film Festival, working to support Director of Programming Kim Yutani. Ash has been involved in programming at Outfest LA, NewFest NY, Damn These Heels, Sun Valley Film Festival, Overlook Film Festival, and AFI Fest and worked in production at ABC, Mssng Peces, and The Annoyance Theater. Ash is originally from Philadelphia, PA and holds a dual degree in Film & English from Vassar College in Poughkeepsie, NY.
WRITERS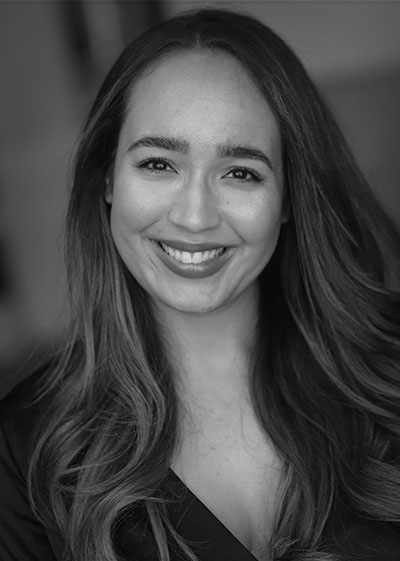 Charmaine Cleveland
Charmaine Cleveland holds a BA in Journalism with a specialization in East Asian Studies from Pepperdine University. Previous to pursuing screenwriting, she was a Getty Multicultural Fellow and was first introduced to filmmaking through Film Independent's internship program. She began work as a production assistant with ABC Disney Television Group and currently works full time as a Writers'/Showrunner's assistant. Previous shows include Fox Television's procedural drama Deputy and BET's upcoming series Trap Queens, a spin-off of Irv Gotti's anthology series Tales. She uses her experience as a former journalist and international area knowledge to craft timely, politically charged period pieces.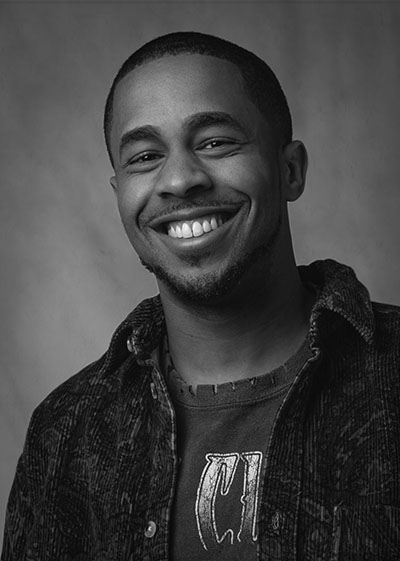 Corey Dashaun
Corey Dashaun grew up in Rochester, New York, and at a young age, he discovered a love of storytelling through trips to the cinema with his father. He received his MFA in Writing and Producing for Television from Loyola Marymount University. He is a 2020 Village Roadshow Emerging Talent fellow and a Seriesfest Executive Mentorship fellow. His TV pilots have placed in several competitions such as the Carol Mendelsohn Drama Fellowship with Humanitas and the Sundance Episodic Lab. Corey displays his commitment to social-political change by telling layered queer stories that give voice to those that are systemically voiceless.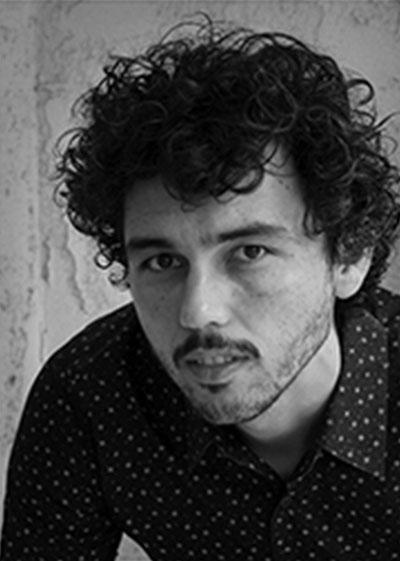 Gerardo Maravilla
Gerardo 'Gerry' Maravilla is an award-winning filmmaker and writer from Los Angeles. His work explores the Mexican-American experience through genre. His latest scripts include the horror feature The Halloween Club, which placed in multiple screenwriting contests including the top 10 of the Emerging Screenwriters Genre Competition, as well as the dramatic short Enseñame Como Morir, which landed in the top 25 of the Roadmap Shorts Competition. He participated in the Stowe Story Lab and the 9th annual Artist Academy as part of the New York Film Festival. He holds a BA from Occidental College in Film and Media Studies.
Van B. Nguyen
Van B. Nguyen is a Texas-native, Vietnamese-American writer/director who built a career in production as an assistant director. Her short films have screened at several film festivals, and her pilot, Casualties, was selected as one of the top 20 unproduced pilots by female writers for the WeForShe 2019 WriteHer List. Van was also a 2020 Film Independent Episodic Lab fellow with her pilot, Descent. Her action feature, Blackout, stars Josh Duhamel, Abbie Cornish, and Nick Nolte. Fun fact: Van's name pronounced in Vietnamese actually rhymes with "run" or "fun" but don't expect her to do either without caffeine.
WRITER-DIRECTORS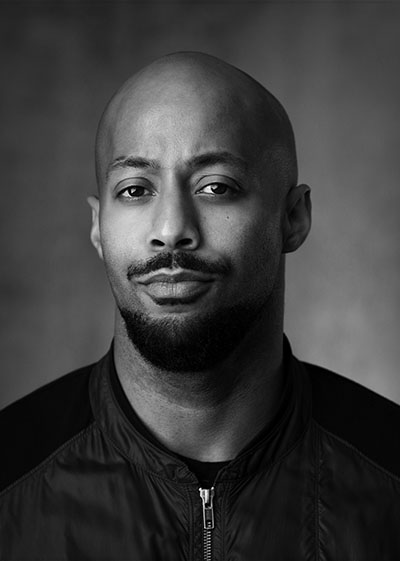 Terry Dawson
Terry Dawson is a Los Angeles based filmmaker and member of both the Writers Guild and the Motion Picture Editors Guild. Dawson made his directorial debut in 2016 with an award-winning web series comedy he created A Whole New Irving, which landed in development at HBO. Prior to this transition into the scripted space, Dawson worked in documentary films as an Editor and Producer on titles including Diamond Rivers Revisited, The Lost City Of The Monkey God and The Hadza; Last Of The First, focusing on environmental awareness and the challenges of marginalized ethnics groups in Africa and Brazil.
For information on all past Film Independent Fellows, please visit our online Film Independent Talent Guide.
Film Independent also announced continued support of the program through donor-named fellowships. The Loyola Marymount University School of Film and Television Fellowship (LMU SFTV) is presented to one of the school's alumni. This year's LMU SFTV Fellow is Emily Auday. The LAIKA Animation Fellowship provides a production grant to produce a stop-motion animated short film in Project Involve. This year's LAIKA Animation Fellow is Yoo Lee.
The donor-named fellowships for the 2021 Project Involve program to be awarded at a later date are: Amazon Studios Film Fellowship, which will be presented to a visionary filmmaker; Los Angeles Media Fund Fellowship; the Participant Fellowship; and the 10th annual Sony Pictures Entertainment Fellowship. Each Fellowship provides essential program support to Project Involve and includes a $10,000 unrestricted cash grant for a selected filmmaker participating in the program. In addition, for the third year, the Panavision Fellowship will provide an outstanding cinematographer in the program with a camera rental package valued at $60,000 for use on a future project produced in the US.
For more information on additional Film Independent projects and programs, click here. To learn how to become a Member of Film Independent, click here.
More Film Independent…