Small Screen, Big Ideas: Meet the 2020 Film Independent Episodic Lab Fellows
If nothing else 2020 has been the year to catch up on shows—whether broadcast television, DVR catch-up, streaming video or even (blows dust off ancient crypt à la Indiana Jones) DVD box sets. And sure, we've also been watching plenty of movies as well, new and old, but it's hard to deny that there's something extra-useful about episodic storytelling during these long months of housebound quarantine. Maybe it's the dangling thread left at the end of each episode: something to grab onto to pull us forward in time. Or maybe it's the promise of spending more time with our favorite characters in lieu of our IRL friends.
Point is: TV is great! Know what else is great? The people who make it—especially the writer-creators ably filling our current content boom with their electric imaginations and diverse perspectives, shaking up what has traditionally been an extremely conservative medium. That's why we're thrilled to announce the seven great filmmakers participating in this year's Film Independent Episodic Lab, a two-week intensive virtual program that seeks to provide Fellows with the tools to refine their pilot scripts and navigate an ever-changing industry.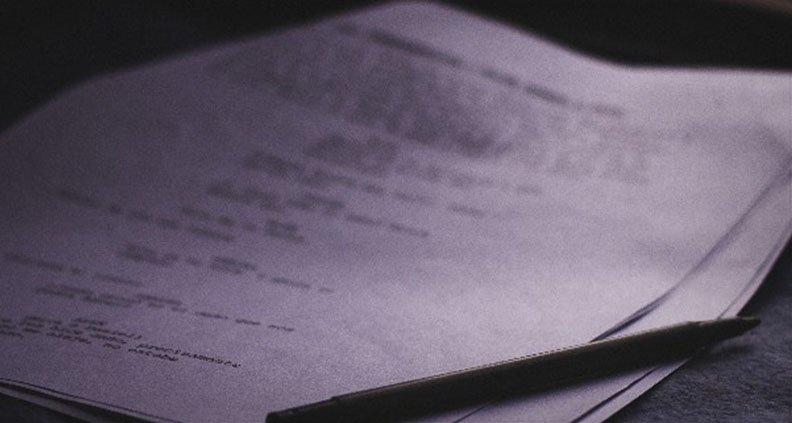 Each Episodic Lab Fellow will be paired with an established industry Creative Advisor, working one-on-one and in group sessions to further develop their projects. Fellows are also paired with Industry Advisors who are able to help Fellows navigate the business of television both for their projcts and careers.
Additional guest speakers will also discuss their own work creative processes and career trajectories, offering insight into the creative process and industry best practices. This year's Creative Advisors and guest speakers include Gloria Calderón Kellett (One Day at a Time), Sian Heder (Orange is the New Black), Colleen McGuinness (Ramy), LaToya Morgan (Into the Badlands), Dailyn Rodriguez (Queen of the South), Veena Sud (The Killing) and Christopher Yost (Cowboy Bebop).
Guest speakers will screen and discuss their own work, offering insight into the creative process and industry best practices. This year's Creative Advisors include Gloria Calderón Kellett (One Day at a Time), Sian Heder (Orange is the New Black), LaToya Morgan (Into the Badlands), Veena Sud (The Killing) and Christopher Yost (Cowboy Bebop).
"This year's cohort of television writers brings with them courageous and multi-faceted original series that are uniquely reflective of today's ever-changing," said Lisa Hasko, Film Independent's Director of Artist Development. "We're proud to provide tangible professional resources and relationship-building opportunities to these talented writer in an effort to nurture their careers and creativity." As necessitated by COVID-19, the 2020 Lab will be a two-week virtual intensive, in keeping with all of Film Independent's current online programming.
From journeys through time to treacherous sci-fi landscapes, the space program, suburban Texas and more, these are this year's Episodic Lab projects:
Title: Afro-Saga Vol 1: The Children of Lazarus
Writer: Michael Allen Harris
Logline: Azaria, aka "Night Lotus," bands with a team of genetically enhanced humans to defeat a tyrant and his elite death squad know as The Children of Lazarus.
Title: Chavez Ravine
Writers: Mary Ann Marino, Maria Venegas
Logline: On her 13th birthday, Esperanza (Espy) Cortez discovers that she can time-travel through hidden portals in East LA where Tongva and Mexican predecessors reveal hidden secrets about her ancestors, her family, and herself. In present day, Espy confronts her family, challenges her community and evolves from an immigrant daughter into a modern-day warrior, fighting for our future armed with the wisdom of the past.
Title: Descent
Writer: Van B. Nguyen
Logline: Exploring the secrets of an Asian American family and their surroundings in Texas, Descent follows a Vietnamese cop torn between the duty to her family and her oath to protect and serve.
Title: Leila & Soraya
Writer: Ora Yashar
Logline:  A struggling Iranian chef starts seeing the ghost of her great grandmother and suddenly finds herself front row for a master class in cooking and in life.
Title: Liftoff
Writer: Katharine Ruppe
Logline: Liftoff intercuts the true story of America's first female astronauts – six intrepid pioneers who blast through the chauvinistic brotherhood of spaceflight in 1978—with the heartrending Challenger disaster, which claims the life of one of our "first women" and spurs Sally Ride to take charge in the accident investigation.
Title: Wild Life
Writer: Carmiel Banasky
Logline: When an epic flood submerges California, Pauline—a zookeeper who prefers animals to people—must save the wildlife (and her marriage) by turning an abandoned shopping mall into a zoo and climate-migrant camp.
So before they meet each other through the magic of a low-res, gallery-view Zoom window, let's meet our seven incredible 2020 Film Independent Episodic Lab Fellows. Coffee-addicted and nursing vision blurred by Final Draft, they are…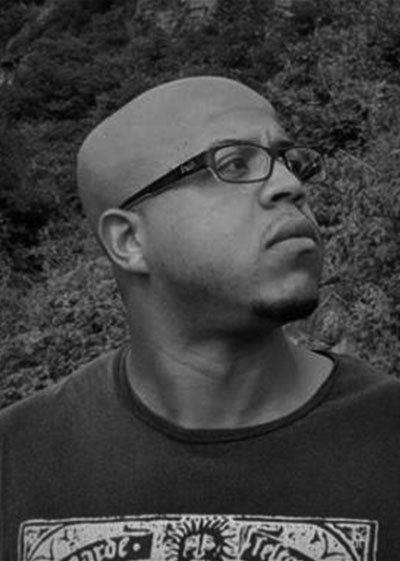 Michael Allen Harris
Michael Allen Harris is a 2019 MFA graduate of Tisch: Dramatic Writing, and he received his BFA in Acting from Columbia College Chicago. He is the Resident Playwright of Broken Nose Theatre and an Ensemble Member of The New Colony and Eclipse Theatre. His play Kingdom was nominated for "Best Play" at the 2018 Non-Equity Jeff Awards and won the Black Theatre Alliance Lorraine Hansberry Award. The play was then published by Stage Rights. Outside of writing, he is a HUGE video game nerd, Janet Jackson stan, a Capricorn and a 1990s R&B enthusiast.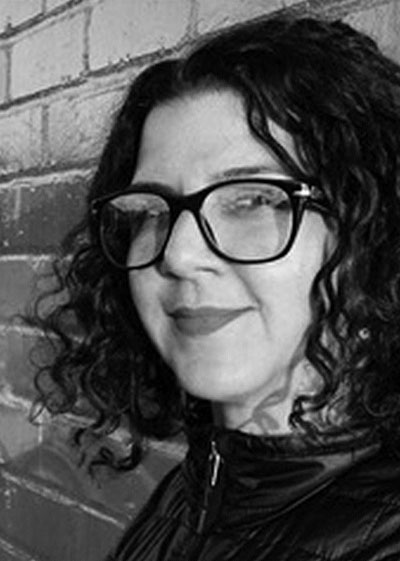 Mary Ann Marino
Mary Ann Marino is a producer and writer who was the Head of Production at Amazon Studios from 2015-2018, delivering 44 feature titles including Oscar-winning Manchester by the Sea and The Big Sick. Previously, Mary Ann ran Park Pictures' west coast operation and led tremendous growth and brand visibility, won an Emmy and several Cannes Lions, and produced Permanent. Prior to Park, she produced at Anonymous Content for Ang Lee, Alejandro Gonzalez Inñaritu and Mark Romanek after serving as Tim Burton's Head of Production overseeing Mars Attacks!, James and the Giant Peach and developing The Corpse Bride.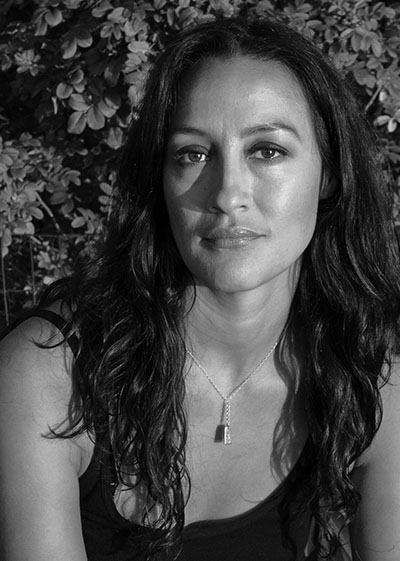 Maria Venegas
Maria Venegas is the author of Bulletproof Vest, published by Farrar, Straus and Giroux in 2014. Her work has appeared in The New York Times, Granta, The Guardian, New York Magazine, Ploughshares and the L.A. Times. She currently teaches at Columbia University's MFA Program and has taught creative writing at Wesleyan University and New York University. She lives in Brooklyn.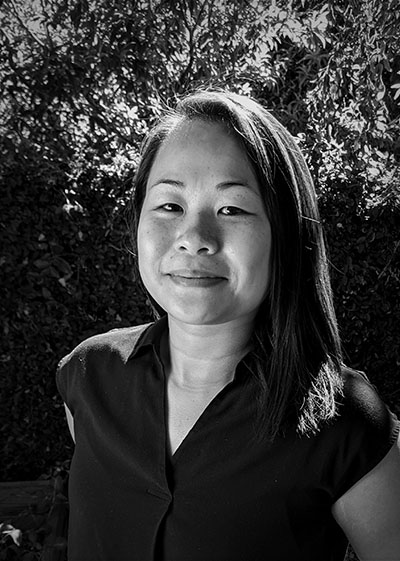 Van B. Nguyen
Van B. Nguyen is a Texas-native, Vietnamese-American writer/director who has built a career in production as an assistant director. Her shorts, Sign and Thanksgiving, have screened at several festivals and her pilot, Casualties, was one of the top 20 unproduced pilots by female writers for the WeForShe 2019 WriteHer List. Her writing has also been recognized by Austin Film Festival, Nicholl Fellowship, Sundance Episodic, CBS Writers Mentoring Program and Walt Disney TV Writing Program. Fun fact: Van's name pronounced in Vietnamese actually rhymes with "run" or "fun" but don't expect her to do either without caffeine.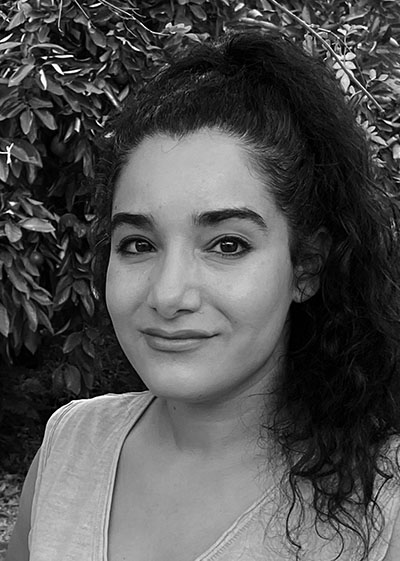 Ora Yashar
Ora Yashar is an Iranian-American writer/director. Her short script Ice Cream was a 2017 Austin Film Fest Semi-Finalist and Kansas City Film Fest Finalist. Back to Me, her feature script, is now an Atlanta Film Festival Finalist. She is a Jewish Women's Theatre NEXT Fellow and Literary Consultant. Experiences writing an Emmy-nominated PSA for the Santa Monica Museum of Art and directing a 2x Telly award winning PSA for the ALS Association have been deeply gratifying. Ora wants to write for TV because the ability to tell such in-depth stories creates community and community heals.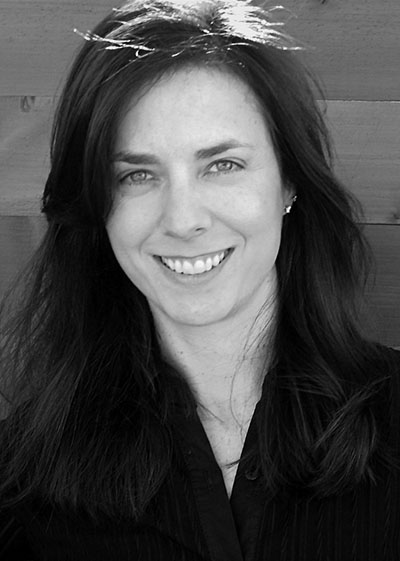 Katherine Ruppe
Katherine Ruppe is a screenwriter whose characters risk their lives pursuing the impossible—whether it's rocketing to space or seeking justice. Her first pilot, Silver Star, was optioned by Warner Bros. TV. Her Athena List winning feature, True North, is under option with Resonate Entertainment. As a member of the International Cinematographer's Guild, Katherine advanced to camera operator on movies/TV in New York. She's originally from Michigan's rugged Upper Peninsula, where she raced in rodeos and campaigned for her Congressman father in rockin' parades. She's been published in The New York Times and earned her screenwriting MFA at UCLA.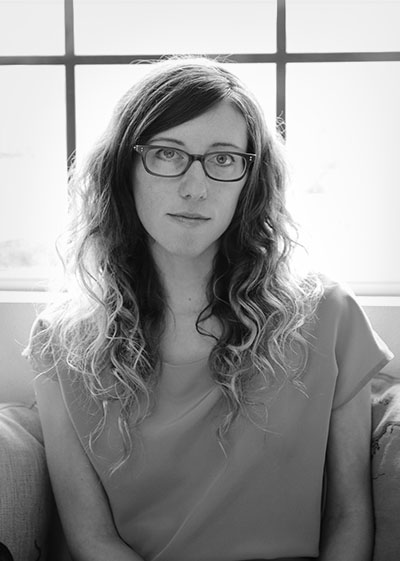 Carmiel Banasky
Carmiel Banasky is an award-winning short story writer and novelist. She recently staffed on the new Amazon series, Undone, writing one episode. She is the author of the novel The Suicide of Claire Bishop, which Publishers Weekly calls "an intellectual tour de force." Her writing has appeared in The Guardian, Glimmer Train, Guernica, PEN America, The Rumpus, and NPR, among others. Prior to LA, she spent four years on the road at writing fellowships, including time on a ship in the Arctic, studying and writing about climate change. She once tried (and failed) to open a Planned Parenthood in Mississippi.
Additionally, Katherine Ruppe will receive a $10,000 Alfred P. Sloan Episodic Lab development grant for her script Liftoff, presented by Film Independent. The Alfred P. Sloan Foundation offers a variety of grants to support projects exploring themes of science or technology or which depict the lives of scientists, engineers and mathematicians in engaging and innovative ways.
"I'm thrilled," says Ruppe. "Liftoff tells the compelling story of America's first female astronauts… Their passion for exploring the mysteries of the universe aligns with the goals of the Sloan Foundation—to educate and inspire young people to engage with science and reach for the stars."
The Film Independent Episodic Lab is supported by founding Sponsor Netflix. Additional support is provided by the Alfred P. Sloan Foundation. Film Independent Artist Development promotes unique independent voices by helping filmmakers create and advance new work.
Film Independent promotes unique independent voices by helping filmmakers create and advance new work. To become a Member of Film Independent, just click here. To support us with a donation, click here.
More Film Independent…