Two Weeks to Go! LA Film Festival Updates: Closing Night Film 'Nomis', Lots More
Finishing strong is important. The same goes whether you're a fireworks display barreling toward a sulfur-choked grand finale or a tense high school student nervously watching the seconds tick away on your SAT. The goal, in all cases, is to motor all the way to the end just as powerfully as you began—to leave those bearing witness on a high and wanting more. And the 2018 LA Film Festival is no different. Which is why with just two weeks left until Opening Night, we're thrilled to finally announce our Closing Night film, plus a whole lot more.
First, let's talk about Closing Night. Presumably, erstwhile big screen Superman and occasionally mustachioed Mission: Impossible antagonist Henry Cavill doesn't have a whole lot of time in-between mega-blockbusters to make taut indie thrillers, right? So when he does, you know it must be something special. Which is precisely the case with first-time director David Raymond's new psychological crime drama Nomis.
Also starring Sir Ben Kingsley, Nathan Fillion, Minka Kelly, Alexandra Daddario and Stanley Tucci, the film's plot is thus: when the police trap an online predator, they soon realize that the extent of his crimes goes far beyond that of his own psychological trauma.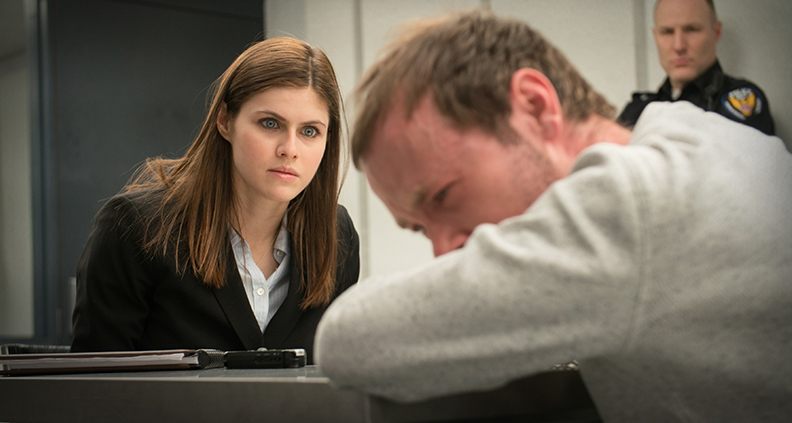 Says LA Film Festival Director Jennifer Cochis: "As a festival that's always championed new voices, it's only fitting to be closing this year with the work of a first time writer-director," describing the selection as "a thrilling film made all the more terrifying by the performances from his incredible cast." Nomis will close out the 2018 LA Film Festival on Friday, September 28 at the ArcLight Hollywood Cinerama Dome. Click here for more info.
September 20-28 is already jam-packed with plenty of action, including our Opening Night screening of the new Laurel Canyon music doc Echo in the Canyon, to be followed by a live musical performance at the John Anson Ford Amphitheater in Hollywood. Festival Passes and individual tickets are now available. Questions? Contact the Festival Box Office at 866.FILM.FEST (866.345.6337) or visit lafilmfestival.com.
Also announced this morning…
SPECIAL SCREENING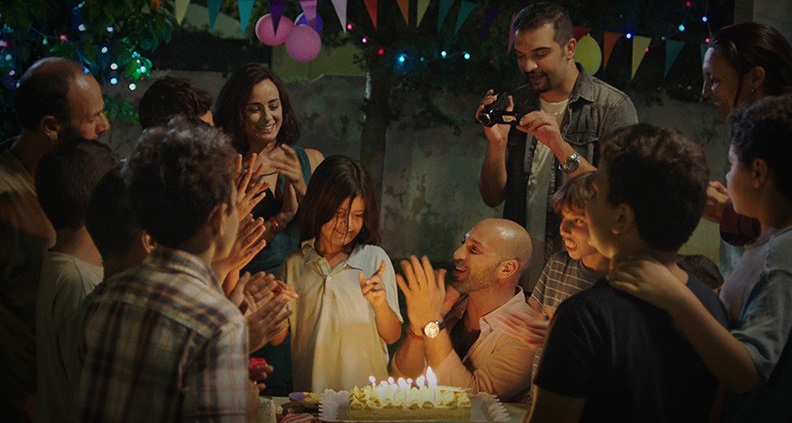 Since 2016, Film Independent has partnered with U.S. Department of State's Bureau of Educational Affairs for Global Media Makers—an innovative cultural exchange program that connects international filmmakers with leading U.S. entertainment professionals.
As part of the Fellows' month-long U.S. residency, there will be a special screening of GMM Fellow Nejib Belkadhi's new film Look at Me at the LA Film Festival, followed by an in-depth Q&A. In the film, Lotfi—a Tunisian immigrant in Marseille—returns to his country to take care of his autistic son after the boy's mother suffers a stroke. When institutionalizing his son proves difficult, he discovers unexpected ways to connect with his estranged son, thus understanding true fatherhood and coming to terms with his masculinity. Taking place Saturday, September 22 at the ArcLight Culver City. Buy Tickets
NEW SERIES ADDED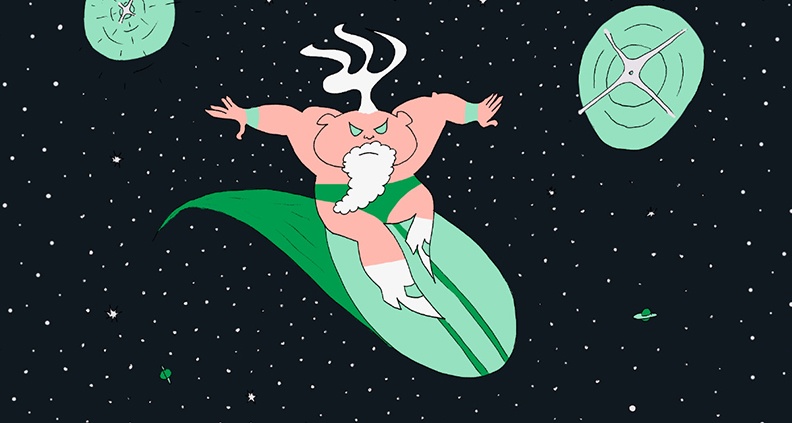 Previously announced Series include Steve James's America to Me and the new Hulu series Into the Dark (episode "The Body")—to learn more, just click here. Craving more episodic content on the big screen? Here are two new additions:
Random Acts of Flyness – USA (DIRECTORS Terence Nance, Frances Bodomo, Shaka King, Darius Clark Monroe, Naima Ramos-Chapman, Jamund Washington WRITERS Terence Nance, Jamund Washington, Frances Bodomo, Naima Ramos-Chapman, Nelson Nance, Shaka King) – The show explores evergreen cultural idioms such as patriarchy, white supremacy and sensuality from a new, thought-provoking perspective. Episodes "What are your thoughts on raising free black children" and "Two piece and a biscuit." Saturday, September 22 at the Writers Guild Theater Buy tickets
Tenacious D in Post-Apocalypto – USA (DIRECTOR: Tenacious D WRITERS/CAST Jack Black, Kyle Gass) – Tenacious D in Post-Apocalypto finds Tenacious D thrust into a world of complete and utter destruction following the drop of an atomic bomb. Surviving the attack in classic cinematic fashion (a good old imperishable 1950s refrigerator), the duo quickly learns that new forms of evil have spawned from the blast. One thing becomes apparent—for humanity to prevail, Tenacious D must save the world. Monday, September 24 at the Writers Guild Theater Buy tickets
RETROSPECTIVES, PRODUCING PANEL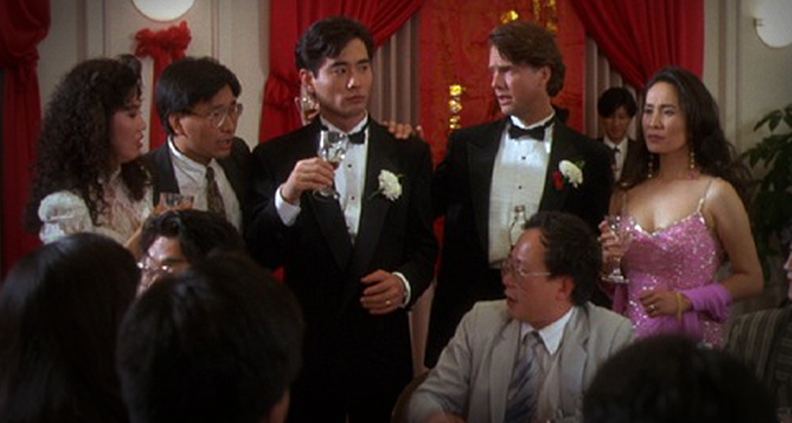 What's old is new again at the LA Film Festival. If you've never seen these indie classics before—or have never seen them on the big screen—then these two special screening events are a film lover must-see. 
El Norte – Mexico/USA (DIRECTOR Gregory Nava WRITERS Gregory Nava, Anna Thomas PRODUCER Anna Thomas CAST Zaide Silvia Gutierrez, David Villalpando, Lupe Ontiveros) – The Oscar-nominated classic film about the plight of the undocumented. Siblings, Rosa and Enrique flee persecution in Guatemala and journey to the promised land of "El Norte" only to encounter more injustice. 35th Anniversary Academy Restoration. Tuesday, September 25 at the ArcLight Culver City Buy tickets
The Wedding Banquet – Taiwan/USA (DIRECTOR Ang Lee WRITERS Ang Lee, Neil Peng, James Schamus PRODUCERS Ted Hope, Ang Lee, James Schamus CAST Winston Chao, May Chin, Ya-lei Kuei) – A comedy about a Chinese Yuppie living in New York who decides that a marriage of convenience is the perfect way to prevent his parents back in Taiwan from discovering he is gay. But his plan backfires hilariously when his parents insist on coming to New York for the wedding. 25th Anniversary 35mm Presentation. Thursday, September 27 at the Writers Guild Theater Buy tickets
In addition, retrospective's programmer Rebecca Green—independent producer (It Follows, And Then I Go) and regular Film Independent blog contributor—will be hosting the panel Dear Producer: The Future of Producing on Sunday, September 23 at the Wallis Annenberg Center for the Performing Arts. Green will be joined by panelists Steven J. Berger (Lorena), Mel Jones (Dear White People), Lacey Leavitt (Sadie) and Avril Z. Speaks (Jinn) for a deep-dive into the life of a working independent film producer. Click here for more info.
NEW PODCAST ADDED
Previously announced podcasts set to record live episodes at the LA Film Festival are Don't @ Me with Justin Simien, Hollywood and Crime and Welcome to L.A. To learn more, just click here. Joining them are:
Welcome to the Clambake – USA (CREATORS/HOSTS Lindsay Stidham and Angela Gulner) – From Campfire Media, two hilarious women explore what it means to be a feminist in the current cultural climate. Tuesday, September 25, Wallis Annenberg Center for the Performing Arts Buy tickets
Phew! That's a lot. Individual tickets to screenings and events are now available to both Film Independent Members as well as the general public. Festival Passes are currently on sale to both Film Independent Members as well as the general public. See all of our different pass options: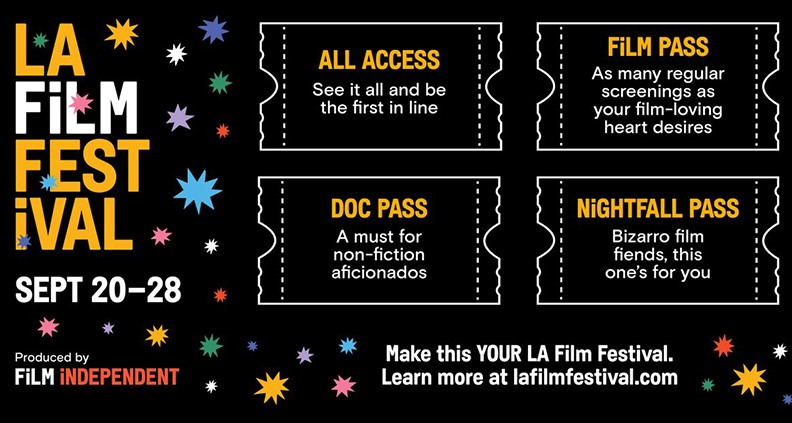 The 2018 LA Film Festival takes place September 20-28. Venues include the ArcLight Cinemas in Culver City, Hollywood and Santa Monica, as well as the new Loyola Marymount Playa Vista campus, the Wallis Annenberg Center for the Performing Arts and the Writers Guild Theater in Los Angeles.
Visit tickets.lafilmfestival.com and be sure to follow the 2018 LA Film Festival on Twitter, Facebook, Instagram and YouTube. Visit our official Festival Store by clicking here.
Presenting Media Sponsor is Los Angeles Times. Official Host Venue is ArcLight Cinemas. Platinum Sponsors are American Airlines, EFILM | Deluxe, HBO and TikTok. The University Sponsor is Loyola Marymount University School of Film and Television. Official Screening Partner is Wallis Annenberg Center for the Performing Arts. Festival Supporters are Directors Guild of America, eTech Rentals, Kona Productions, TREETI and Visit Seattle. Festival Affiliates are 21st Century Fox Global Inclusion, ATK Audiotek, Konsonant Music, SAGindie and Writers Guild of America West. Additional support provided by National Endowment for the Arts. Stella Artois is the Official Beer. IMDbPro is the Official Industry Resource. CITI is the Official Credit Card. The LINE, NoMad Los Angeles and Freehand LA are the Official Hotel Partner. Essentia Water is the Official Water. Hillersden Estate Wines is the Official Wine. Getty Images is the Official Photographer.