Someone We Watched: The Meditative Nerdom of Christopher Munch
Each year, the Film Independent Spirit Awards give the Someone to Watch Award to an emerging filmmaker of singular vision. In this column, film critic David Bax revisits some of the grant's recipients to see how their work and careers have continued to develop.
***
Let's go back to 1996, either the first or second year of existence for the Someone to Watch award, depending on how you count; Lodge Kerrigan had been granted the honor at the previous ceremony in recognition of Clean, Shaven but 1996 was the first year Someone to Watch emerged as a full category with nominees and everything.
When Christopher Munch won for Color of a Brisk and Leaping Day (which had only premiered in January of the same year at the Sundance Film Festival; eligibility guidelines had apparently not firmed up yet in this inchoate phase of the award), being a "nerd" was not yet a desirable or self-applied moniker, and the epithet's meaning went deeper than just describing someone who picked up a Captain America t-shirt at Target.
Color of a Brisk and Leaping Day is a movie about (and very possibly made by) someone who is deeply nerdy about trains. That's not a shade of geekdom that has taken on any new, exciting luster in the intervening years but, with Munch's scholarly, even obsessive attention to detail, the movie might have the power to create new train nerds out of viewers nonetheless.
Set in the summer of 1945 (Munch's dedication to minutiae extends beyond asides about how steam engines work into meticulous period detail), Color is a work of speculative fiction, adopting as its subject the last days of the Yosemite Valley Railroad, a short line connecting Merced, California to Yosemite National Park. He gives us John (Peter Alexander), the locomotive-obsessed son of a Chinese-American father and a white mother, who manages to scrape together just enough capital to buy the railroad and keep it running for a few months but, despite his most impassioned efforts, not enough to save it.
There's a hokey, lightweight, faux-inspirational movie to be made from that premise but Münch has no interest in rounded-edge crowd-pleasing. Like most of the best films, Color has the feel of something its creator simply had to make, even if only for himself. Counterintuitively, that makes it more relatable because there's so much undeniable, unapologetic personal truth to it. If we're to take the phrase "independent spirit" literally, Munch embodies it as well as anyone who's ever won this award.
Color is not Munch's first film. That would be 1991's The Hours and Times, another work of speculative fiction in which Ian Hart plays John Lennon, proving that the director's talent for casting has been with him from the beginning. Though anchored by lead performances from Alexander as John and Jeri Arredondo as Nancy, a Yosemite park ranger with whom he has a romance, the film gets the essential bits of decoration that suggest a fully realized world from its supporting cast, including character actors Henry Gibson and John Diehl as well as a major role played by R.E.M.'s Michael Stipe, in his only live action feature turn.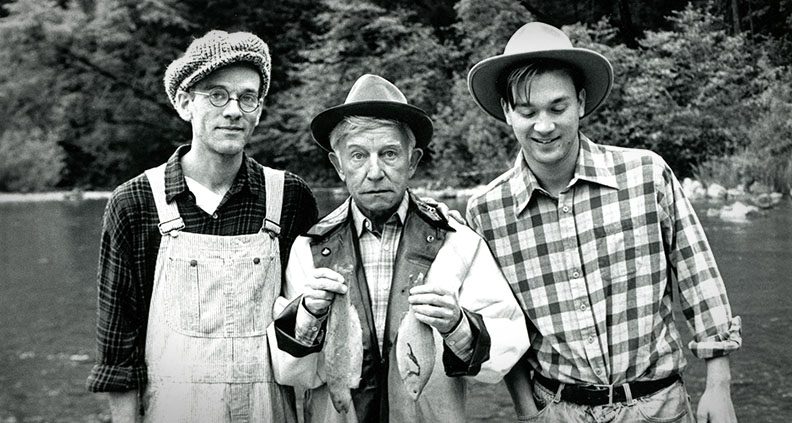 So far, I've used the phrase "speculative fiction" three times, including this sentence, and I hope it's not getting annoying yet because it's so clearly an important part of how Munch works and the stories he wants to tell. Color takes place mostly in the northern part of central, inland California but things start out closer to Munch's native SoCal, with early sections unfolding in Los Angeles and Pomona before we head north. This isn't autobiography but, again, there's the indisputable sense that Munch is taking the conversations and lines of inquiry going on in his head and transcribing them as directly into cinematic form as he can.
That inner dialogue has a lot more to it than, "Oh, boy! Trains!" One can't help, for instance, commingling John's relationship to the railroad with his mixed ethnic parentage. Even though John seems unwilling to discuss it, the question of how he sees himself eventually must rise about the level of subtext. But that doesn't mean we get a clear answer about his devotion to a symbol of white imperialism largely built by his own nonwhite ancestors.
Then again, John's not the only one leaving things unsaid. Color more than once suggests that Stipe's Skeeter may have romantic inclinations toward John; if John notices, though, he keeps his mouth shut about that too. Maybe that's why these people—meaning Munch and the characters that come out of him—like trains. They're an unnatural, mechanical fit in the realms of nature through which they run but, if they just persist in their forward movement, they can eventually become part of the scenery.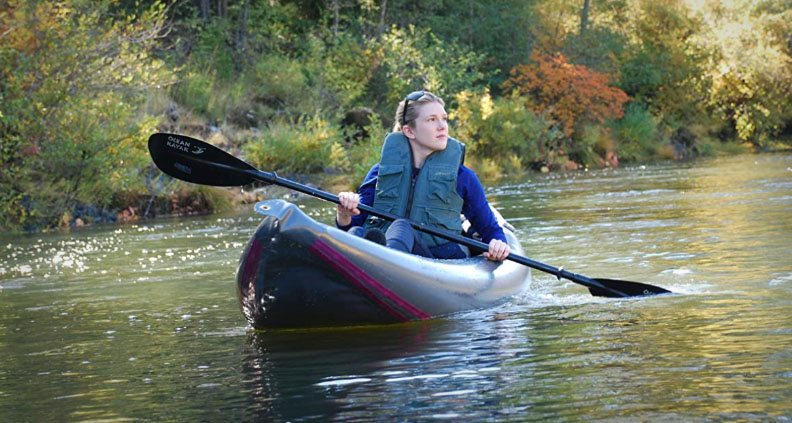 Munch followed up Color five years later with The Sleepy Time Gal, a story of a young woman seeking out her birth mother, that was released on DVD as a part of the sadly short-lived Sundance Home Entertainment Collection. In many ways, it's a much different film but the tenderness at its core is unmistakably Munch. It also solidifies his reputation for attracting onscreen talent, starring Jacqueline Bisset, Martha Plimpton, Nick Stahl, Frankie Faison, Seymour Cassel, Justin Theroux and others.
After that came 2004's controversial (or, at least, as controversial as a film that almost no one saw can be) Harry + Max, about incestuous pop star brothers, and then 2011's Letters from the Big Man, where Lily Rabe befriends Bigfoot.
Cryptozoology brings us back into the realm of nerdy obsessions and it's not too far a hike from that particular field of interest to UFOs. And that's just one of the ways last year's The 11th Green represents a sort of return to form for Munch. It also brings him back to California, taking place largely in the Palm Springs/Palm Desert area of the Coachella Valley.
The 11th Green belongs to a long folkloric tradition that suggests the California desert is a place where the earth comes closest to touching the mystical, a place where you can get the clearest looks at the secrets of the celestial.
Munch is also operating once again in the mode of (last time, I swear) speculative fiction. Campbell Scott stars as a fictional character, a left-wing journalist who comes to the desert to attend to the affairs of his recently departed, estranged father, a high-ranking career Air Force officer who worked directly under President Eisenhower and was likely privy to highest-clearance-possible levels of intelligence concerning extraterrestrial contact.
Taking place at the tail end of the Obama administration, The 11th Green complements its main storyline, in which Scott's Jeremy Rudd befriends his late father's caretaker (Agnes Bruckner) while uncovering proof of alien existence on earth, with a storyline in which Barack Obama (Leith M. Burke) repeatedly meditates himself into a kind of astral projection state wherein he has long conversations with Eisenhower (George Gerdes) about the secrets they are tasked with keeping from the people they are tasked with leading.
In yet another thread, flashbacks to the late 1940s include, among others, newly elected U.S. Representative John Fitzgerald Kennedy (Tom Connolly) and the country's first ever Secretary of Defense, James Forrestal (Ian Hart, reuniting with Munch nearly three decades after The Hours and Times).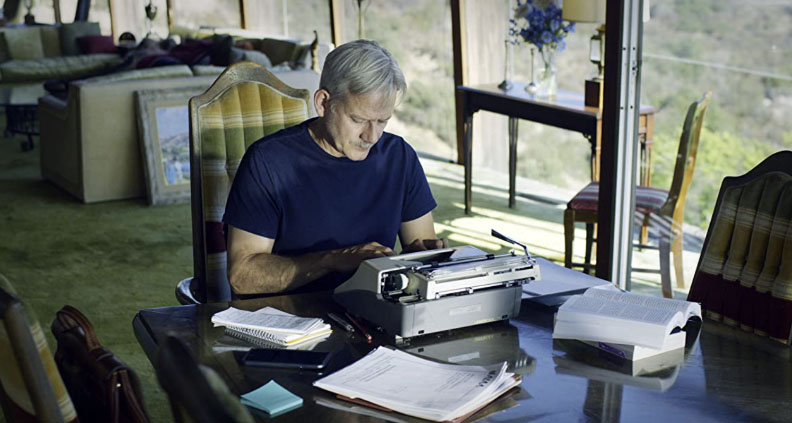 For what it's worth, The 11th Green also features multiple scenes set aboard trains or at train stations. Once a railfan, always a railfan, I am delighted to report.
In both Color and The 11th Green, Munch's style is unembellished, straightforward, almost methodical in a way that seems like it ought to be dry but instead becomes hypnotic. Critics like to describe certain movies as being a "meditation" on this or that but the descriptor here is more literal. Munch is so acutely focused on each moment that he becomes open to anything that might occur. He's curious, inquisitive and observational without ever seeming to steer us toward a particular interpretation of events. They just happen, one after the other, in a way that is both unpredictable and wholly organic.
There's a scene right in the middle of Color of a Brisk and Leaping Day where John is in the engine of a moving train with Skeeter, being taught the step-by-step process of how to make it work. John then leans, for a moment, out the window, taking in the breeze, the warmth of the sun and the towering California trees that rush by. That's Munch's cinema encapsulated in a single scene, open and receptive to the union of the empirical and the sublime.
Other nominees: Tim McCann (nominated for his debut feature, Desolation Angels), who has continued to churn out indies, his last being 2019's Dane Cook vehicle American Exit; Jennifer Montgomery (nominated for her debut feature Art for Teachers of Children), who has since worked in experimental (Threads of Belonging) and documentary (Notes on the Death of Kodachrome) formats; Rafal Zielinski, who had already been working for nearly two decades when he was nominated for Fun and whose most recent movie, Tiger Within, was just released last December; and finally Kelly Reichardt, whose debut River of Grass also got her nominated for Best First Feature and who has since been nominated for Best Director for 2016's Certain Women and who received the Bonnie Award in 2020.
Film Independent promotes unique independent voices, providing a wide variety of resources to help filmmakers create and advance new work. To support our efforts with a donation, please click here and become a Member of Film Independent here.
Follow Film Independent…