Spirit Awards Nominations Coming November 21 from Zazie Beetz and Natasha Lyonne
The last few bits of toilet paper have barely been cleared off the lawn from last week's requisite Halloween prank wars, but already TV sets across the nation are glowing hot with wall-to-wall Hallmark Holiday Movie programming. Soon your kids will be bringing home (horrible) drawings of traced-hand turkeys, as the air grows thick with the scent of artificial pumpkin spice. That's right: we're in a sprint towards the final weeks of 2019, complete with all the usual end-of-year rituals, events and annoyances. Luckily, this time of year also means the dawning of awards season—which officially starts in two weeks, Thursday, November 21.
What's so special about November 21? Because! That's when nominees for the 2020 Film Independent Spirit Awards will be announced at a special press conference at The LINE LA, presented by very special guests Zazie Beetz and Natasha Lyonne. And sure, it may be a long way from Gotham City or Litchfield Prison, but we couldn't be more thrilled to kick off our favorite time of year with two of our favorite women—who both totally crushed 2019.
The 2020 Spirit Awards will return to its regular location in a big white (and only vaguely climate controlled) tent at the base of the Santa Monica Pier Saturday, February 8, broadcast live on IFC. So mark your calendars. Wanna vote for the winners? Get screeners? Great! Become a Film Independent Member today.
In the meantime, let us remind you just how awesome our November 21 host are—and why you won't want to miss a single second of our big nominee reveal.
ZAZIE BEETZ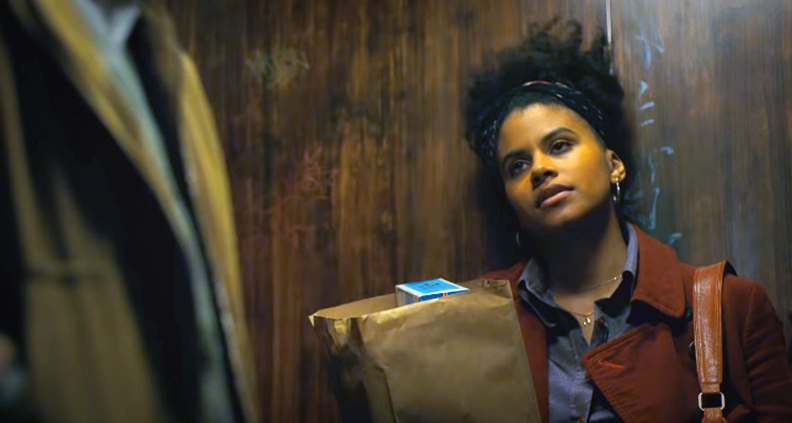 You know her: Most recently as one of the many targets of nascent clown-themed super-villain Arthur Fleck's misplaced obsession in the DC Comics mega-hit Joker alongside likely awards season heavy-hitter Joaquin Phoenix. Beetz can also bee see starring alongside 2018 Spirit Award nominee Armie Hammer (Call Me By Your Name) in the critically-acclaimed Hulu original Wounds, directed by Under the Shadow's Babak Anvari. Unafraid to play both sides of the comic book fence, Beetz also appeared as Marvel superhero Domino in last year's Deadpool 2. And last but certainly not least: FX's Atlanta, where Beetz stars as put upon single mother/ Drake enthusiast Vanessa, alongside Donald Glover.
Coming up next: Atlanta's hot(lanta)ly anticipated third season, set to premiere in 2020—Beetz was Emmy-nominated for the show's second season in 2018 for Outstanding Supporting Actress. She'll also be heading back to the comics world (again) for Walking Dead creator Robert Kirkman's new Amazon series Invincible, with costars including JK Simmons, Steven Yuen and Seth Rogan. Also: sci-fi thriller Nine Days and the animated feature Extinct.
Proof of awesomeness: This heartbreaking scene from Episode 4 of Atlanta's iconic second season, in which Beetz's Vanessa confronts taciturn baby daddy Earn (Donald Glover) about their floundering relationship. The episode—"Helen"—also gives the German-born Beetz a chance to show off her Teutonic language skills, as Earn and Van venture upstate to get into some ill-fated Fasnacht shenanigans, terrifying Schnappviechers be damned.
But… don't take it from us: As Beetz says, "It brings me so much joy to celebrate and support independent, unique voices in film. Can't wait to hang at an award show that takes place in a tent, on the beach, with the illustrious Natasha Lyonne."
NATASHA LYONNE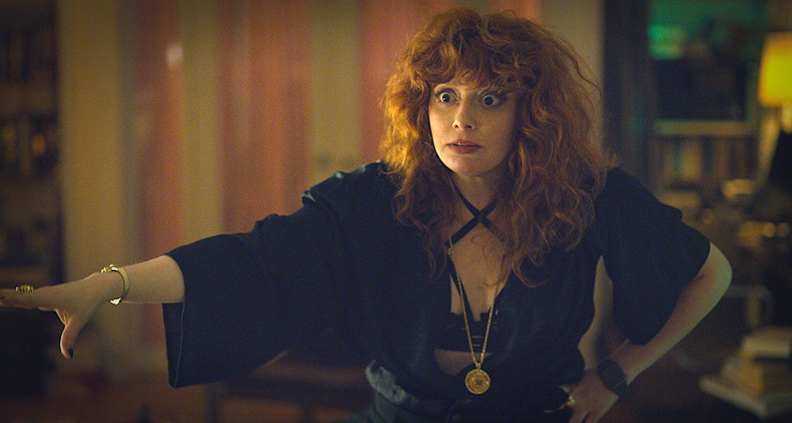 You know her: As the creator, producer and star of this year's critically acclaimed sci-fi character study Russian Doll, which dropped all eight episodes on Netflix in February. Lyonne resurfaced on the streaming service again later in the year, for the final season of Orange is the New Black—where for seven seasons she played Nicky, the fast-talking lady-seducer and drug felon at the center of Lichtfield Prison's social orbit. But those, of course, are only the most recent highlights that includes pivotal roles in film and television projects ranging from But I'm a Cheerleader, to American Pie, to Blade: Trinity.
Coming up next: Retired Daily Show host Jon Stewart's sophomore directorial feature Irresistible, costarring with, among others, Steve Carell, Rose Byrne and Mackenzie Davis. Also, Lee Daniels' (The Butler) upcoming The United States vs. Billie Holiday, alongside Trevante Rhoades and Garret Hedlund. Plus: a second season of Russian Doll, possibly coming next year (we hope.)
Proof of awesomeness: this crazy true life story—recounted to Viceland's YouTube channel—about an underwhelming strip club encounter in Las Vegas, complete with an adorable dog named "Root Beer," Swedish DJs, mandatory lap dances, John Legend (possibly) and more. A fantastic raconteur, Lyonne's unwieldy 0ff-the-cuff anecdote is a challenge to screenwriters everywhere.
But… don't take it from us: "Film Independent does an incredible job supporting creative independence for filmmakers," says Lyonne. "I'm looking forward to announcing this year's Spirit Award nominees with wonderfully talented Zazie." Here here!
Need a refresher as to what this whole "Spirit Awards" thing is all about? Check out these highlights—including acceptance speeches, comedy shorts and host Aubrey Plaza's full monologue—on Film Independent's YouTube channel:
To see who's nominated at this year's 35th (!) annual Film Independent Spirit Awards, follow us on Twitter. The 2019 Film Independent Sprit Awards will be held Saturday, February 9 back in Santa Monica and broadcast live EXCLUSIVELY on IFC. Stay tuned for more info!
The 2020 Spirit Awards is sponsored by Premier Sponsors American Airlines, IFC and Mazda. FIJI Water is the Official Water. Getty Images is the Official Photographer.