Start Your Film with a Bang: Tips for Great Title Design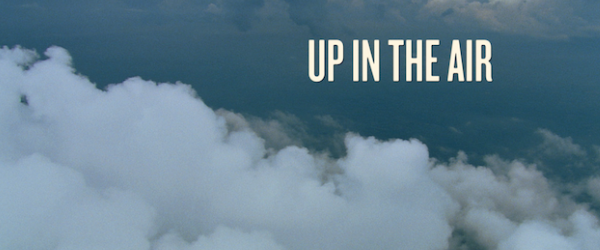 Husband and wife team Gareth Smith and Jenny Lee recently confessed to Film Independent Members that they are "maniacally dedicated" to making things by hand. The sought-after designers led "The Art of Title Design," a primer for Film Independent Members interested in learning more about the often-overlooked aspect of production that Smith and Lee consider an important element in the storytelling process. They proceeded to explain how for one project, their predilection for the hand-made led them to laser cut, sand, paint and rig the word "FISH" in an aquarium in order bring their creative idea to life. That project was a 20-minute short film directed by R.J. Cutler about local restaurateurs and, though one of their smaller endeavors, it was still one worthy of the rigorous and inventive designs they've delivered for full-length studio films.
Smith and Lee have become Jason Reitman's go-to title designers, a creative partnership that came about through meeting Reitman in 2001 in line at a Sundance screening, where both Smith and Reitman had taken short films. Smith and Lee walked through what was involved in designing the title sequences for some of Reitman's projects: Juno (stop motion animation with Xerox copies), Young Adult (hot wiring and filming the inner workings of tape decks), Up in the Air (choreographing aerial shots to the tune of a Sharon Jones and the Dap Kings song) and most recently, Men, Women and Children (which doesn't hit theaters until October 17 so we'll have to wait and see).
Their close relationship with Reitman means he brings Smith and Lee in early, sending them the screenplays even before starting production. "It gives us valuable time to come up with an idea," they said. "Good ideas take a long time." Having the script early also has allowed them to work in costs and ideas into the production, which proved most helpful for the title credits of Up in the Air, since Reitman was able to incorporate the aerial photography into the production budget. This footage would have been difficult to produce if they had conceived of the sequence after the production had ended.
Smith and Lee stressed that title sequences are important, and though budgets are always an issue, if you start planning early you can budget a lot more wisely. Pursue in-kind deals with local business that will let you use their equipment, they recommend, and explore the wide range of typography that's available (at different price ranges) on sites like myfonts.com and fontfont.com. Graphic design students at institutions like Otis College of Art and Design and at Art Center College of Design in Pasadena are a great resource, though it's important to always keep in mind that when seeking out students, you are ideally developing a creative relationship with people you want to work with and not just looking for cheap labor.
Given the dominance of digital technologies, Smith and Lee noted that today the role of title and graphic designers in films is growing. For some productions, designers are brought in early to work on the graphic treatment throughout the whole film. As an example, Smith and Lee showed the trailer of Men, Women and Children, which is about relationships that develop over social media, text messages and online. The graphic treatment of these digital interactions that pop up on screen is vital and Reitman brought Smith and Lee in early on in the production to strategize and develop them.
When considering title design, Smith and Lee emphasized the many ways that they can add to the narrative—providing a back-story, they explained, or foreshadowing or retelling a part of the story. Sometimes title sequences are tone poems, presenting to viewers the essence of what a TV show or a film is about. For some films, title sequences can be like an overture for viewers, helping your mood transition between real life and the film.
Diana Buendia / Marketing Assistant