Five Indies We Love about Con Men and Women
In reality, nobody likes a dirty, rotten, scoundrel. At the movies, though, it's a different story. This month's Indies We Love is a celebration of all the grifters who manipulate both onscreen victims and film audiences alike throughout every minute of their cinematic cons. Whether gay, straight, male or female, the flim-flam artists on this list represent a wide swath of unforgettable performances and top-notch screenwriting. So watch your wallets, because these are five indies we love about the art of the con.
HOUSE OF GAMES (1987)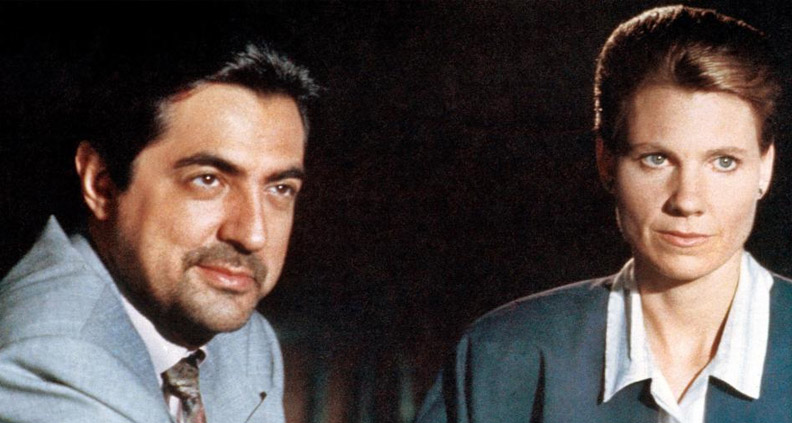 Where You Can Watch It: iTunes, Amazon, Vudu, Playstation
Director: David Mamet
Starring: Lindsay Crouse, Joe Mantegna, Ricky Jay
Why We Love It: Whether as a playwright or constructing taught, nail-biting motion pictures, David Mamet is arguably one of the industry's most respected master storytellers. As far as the indie film world goes, it all started with his first feature, House of Games. Lindsay Crouse stars as Dr. Margaret Ford, a successful psychiatrist and author seemingly in need of a little danger in her life. One of her clients, struggling with gambling addiction, reveals that his life is being threatened by a smooth-talking con man, played by Joe Mantegna. In an effort to save her patient's life, Margaret becomes entangled in a web of high-stakes gambling, double- and triple- crosses, all fueled by the art of analytics and psychology. Advice for aspiring screenwriters: start reading David Mamet!
THE GRIFTERS (1990)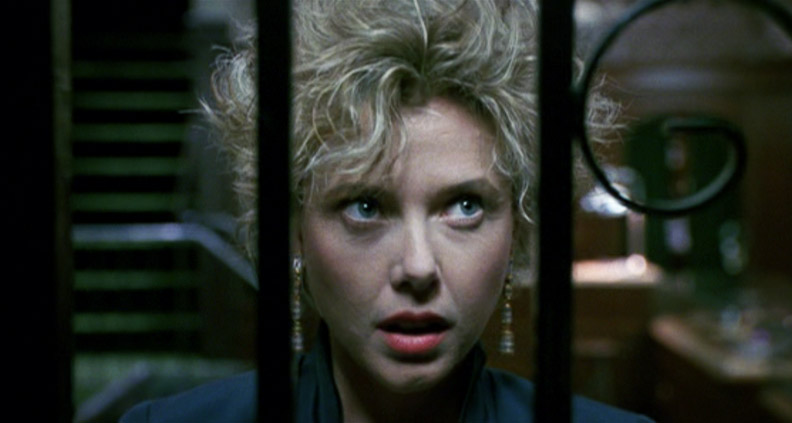 Where You Can Watch It: Fandango, GooglePlay, Vudu, Microsoft
Director: Stephen Frears
Starring: Anjelica Huston, John Cusack, Annette Bening
Why We Love It: There's really no making a list about con artists without including Stephen Frears' unforgettable thriller, The Grifters. The tagline–"who's conning who"–perfectly describes the film's premise. Huston, Cusack and Bening's powerhouse performances make Jim Thompson's novel come to life in epic fashion. As mother and son, Huston and Cusack have their own con game going on, but it's the addition of Bening's seductive, sly interloper that really heats up the suspense. Not to discredit Cusack's role, but The Grifters is primarily a celebration of strong female leads, with Huston and Bening's Oscar-nominated performances reminding modern audiences of Hollywood greats like Barbara Stanwyck in The Lady Eve or Bette Davis. The film won the 1991 Film Independent Spirit Award for Best Feature and Best Female Lead for Huston.
SIX DEGREES OF SEPARATION (1993)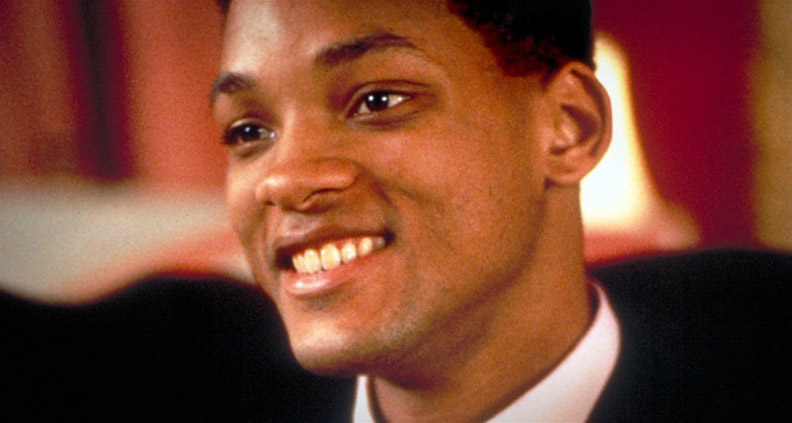 Where You Can Watch It: Starz, iTunes, Microsoft
Director: Fred Schepisi
Starring: Will Smith, Stockard Channing, Donald Sutherland
Why We Love It: A few years after Will Smith became a TV sensation on The Fresh Prince of Bel-Air, he made his big break into motion pictures. Although many know him just for his blockbuster roles, it was actually his lead turn in Fred Schepisi's indie drama Six Degrees of Separation that proved Smith's versatility. Based on the John Guare's play, Smith was up against two legends, cast as Paul, a mysterious and conniving con artist who shows up outside the home of two wealthy art dealers, played by Stockard Channing and Donald Sutherland. The plot is inspired by the true story of David Hampton, a thief who in the '80s convinced susceptible victims he was the son of Sidney Poitier in order to take advantage of them.
I LOVE YOU PHILLIP MORRIS (2009)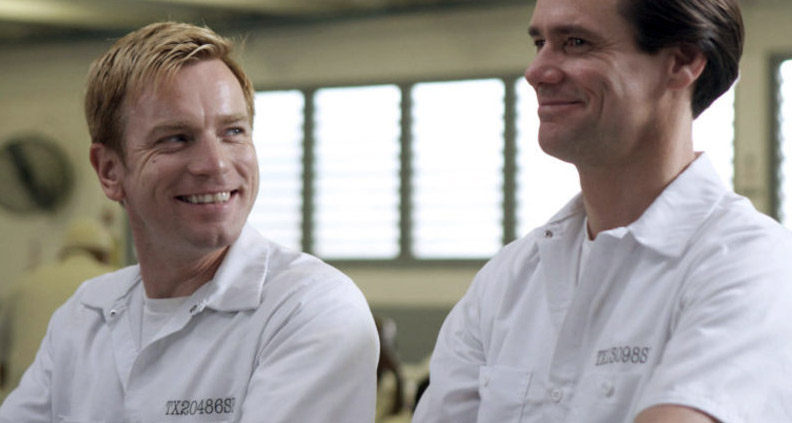 Where You Can Watch It: Hulu, Showtime, Epix, iTunes, Vudu, Playstation, Microsoft
Director: Glenn Ficarra, John Requa
Starring: Jim Carrey, Ewan McGregor, Leslie Mann
Why We Love It: If you missed it in theaters, now might be a good time to check out this true love/love-of-the-con story, based on the IRL travails of criminal Steven Jay Russell. The always-hilarious Jim Carrey takes on the flamboyant-yet-versatile role as Russell, an infamous con artist. After escaping prison, Russell continued to con countless Americans and law enforcement officials throughout the '80s and '90s. Leaving his wife and daughter to pursue his true sexual preference, Russell moves to Miami to explore homosexuality. He's sentenced to prison and falls in love with Phillip Morris (Ewan McGregor). His love of the con only grows stronger, attempting to free Phillip from behind bars and continue doing what he does best… lie. Based on the book I Love You Phillip Morris: A True Story of Life, Love and Prison Breaks by Steve McVicker, the dramedy marked the directorial debut of Glenn Ficarra and John Requa.
AMERICAN HUSTLE (2013)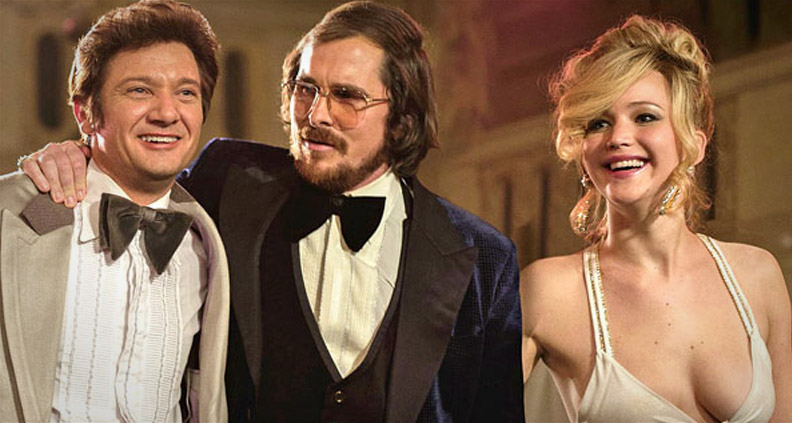 Where You Can Watch It: Fandango, Vudu, iTunes, GooglePlay, Playstation, Microsoft
Director: David O. Russell
Starring: Christian Bale, Amy Adams, Jennifer Lawrence, Bradley Cooper
Why We Love It: It's only been a few years, but I think it's safe to say that David O. Russell made his mark in writing and directing a movie that's sure to go down in con-film history. Christian Bale and Amy Adams star as larcenist lovers, playing dress-up (for Adams, it's all about that cleavage!), putting on accents and working the swindle like you'd never imagine. Then there's Jennifer Lawrence as Bale's wife, creating all sorts of additional problems. Bradley Cooper stars as an FBI agent with a peculiar hobby of perming his hair. Cooper catches Bale and Adams, making an offer to release them if they assist in making other arrests. The stakes get higher and the cons get bigger, tangling up Jeremy Renner's New Jersey mayor. Like most of our favorites on the list it's a blend of comedy, thrills and impeccable casting.
---
To learn more about Film Independent, subscribe to our YouTube channel. You can catch up with the rest of our blog here. And to learn how to become of Member of Film Independent, just click here.