Tears of Laughter: Showtime Tragicomedy 'Kidding' Debuts Season Two at Fi Presents
In Showtime's sophomore season dramedy Kidding, Hollywood funnyman Jim Carrey plays one of his most endearing and complicated roles, as children's talk show host Jeff Pickles. The first season follows "Mr. Pickles" confronting unimaginable tragedy in his personal life while trying to maintain the pose of a popular kiddie TV host.
[SPOILERS AHEAD]
At the end of Season One, things had seemingly taken a dark turn, with our protagonist attempting to take the life of his ex-wife's boyfriend while also irretrievably damaging his relationship with his TV viewers. The beginning of Season Two finds Jeff Pickles dealing with his own very human flaws—but even while confronts his weaknesses, he stumbles into strengths and is beginning to reconnect with his young audience.
On Thursday, February 6 Film Independent Presents offered an exclusive sneak preview of the Dave Holstein show's newest chapter, with a screening of the new season's first and second episodes, at the ArcLight Cinemas Hollywood. Following the episodes, there was a Q&A with Kidding creator Dave Holstein, production designer Maxwell Orgell and series star Judy Greer.
In these episodes, an emotionally scarred Mr. Pickles continues to confront his very bad choices and how they relate to the tragic death of his son prior to Season One. In an attempt to find redemption, he offers up his own body to be used in a medical intervention procedure to save the life of his attempted murder victim. As in Season One, the show incorporates magical realism using the members of Mr. Pickles TV show—most of whom are puppets. These moments occur when the show's emotional level is highest, adding surprising intensity and depth to the drama.
As Mr. Pickles, Jim Carrey skillfully interacts with these figments of his imagination, as he does with the great Frank Langella, who plays his dad/manager; the two have a wonderful rapport. Langella's concern for his damaged son grounds Carrey's seesawing between his blind spots and flashes of self-recognition. The drama highlights Mr. Pickles' personal frailty and the challenge of maintaining stability as a TV personality.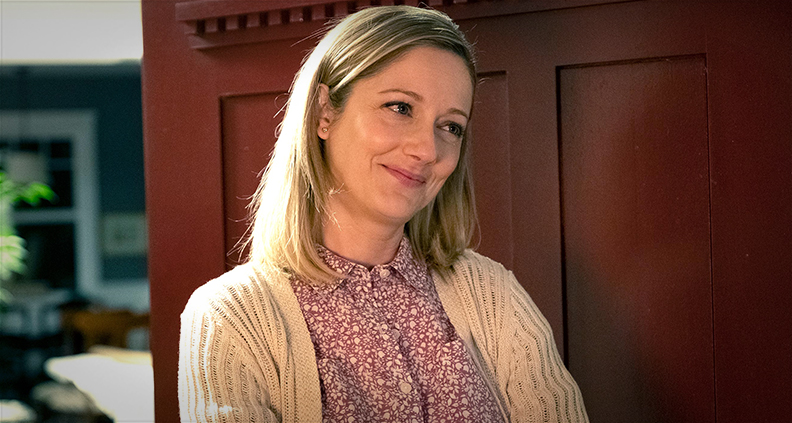 Afterwards, Kidding's creator and executive producer Dave Holstein talked about his vision for the tone and feel of the show. His descriptions gave insights about how important it is to ground even whimsical drama in reality. The show takes us from the real life trauma of facing down the death of one's child to wild, imaginative sequences where the characters interact with puppets and other fantastical characters. It's the very real human drama of Mr. Pickles' trauma that ground this magical realism in reality.
As one of the stars of this great cast, Judy Greer spoke about the process of coming on board the project, bringing a real liveliness to the panel and even cracking up a few times as she recalled her enjoyment working on the series. She recalled the excitement she felt when she heard about the other actors who were in negotiation to star. It was working with such a talented ensemble, she said, that made the process all the more enjoyable. She also complimented the writing more than once, saying how comfortable she felt relying on the lines to create the humor and drama needed for each scene.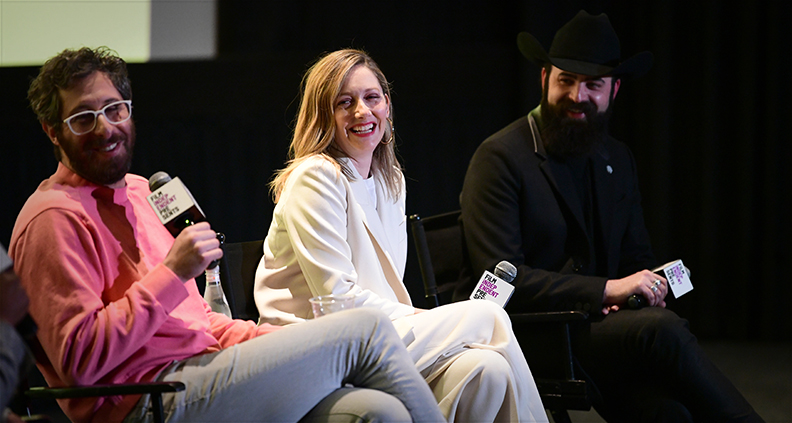 Production designer Maxwell Orgell brought a distinctive look to the panel, wearing all-black and a black cowboy hat. In an understated tone, he shared his process of keeping the visual vibe of the show consistent and supportive of the onscreen action.
He referred to the conversations the creative team had around how to create a physical environment that would support—but not upstage—the action. He mentioned the multiple locations and stages they worked on to get the show to look the way that the team thought it should look, taking care to cohesively match interiors and exteriors shots when, in reality, they not in the same locale.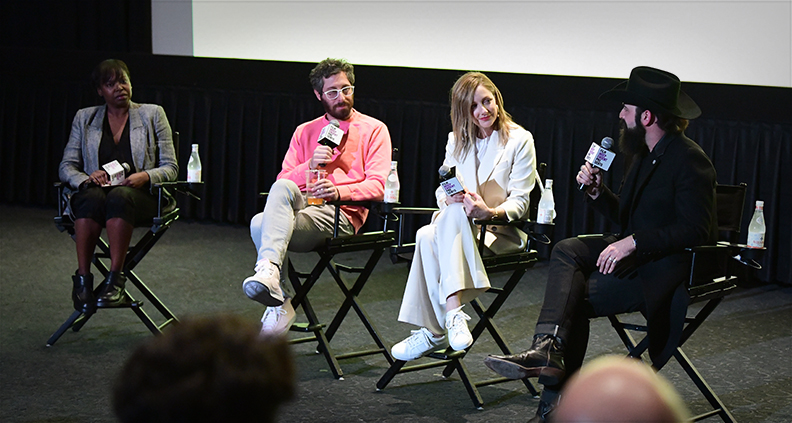 In its new season, Kidding has taken on some very real drama and challenges with a parallel sense of warmth and humor. Mr. Pickles is sometimes lovable and sometimes despicable, which makes room for humor and a very relatable character. With death as a central theme, it's a testament to the writing and to Jim Carrey's presence and delivery that the overall effect is one of insight and comfort. The humor incorporates music and some dancing for one episode, which makes it even more touching and funny. And according to one teaser from executive producer Dave Holstein, there's even more music—and other surprises!—planned for episodes five and beyond.
Season Two of Kidding is currently airing Sundays at 10PM ET/ PT on SHOWTIME.
Coming up at Film Independent Presents… 
Free Members-Only Screening: Hunters (ArcLight Cinemas Culver City; conversation with creator David Weil, showrunner Nikki Toscano and actors Jerrika Hinton and Josh Radnor) Feby 20
Live Read: Breaking Away (Wallis Annenberg Center for the Performing Arts; directed by The Climb's Michael Covino and Kyle Marvin, cast TBA) Feb 26
Free Members-Only Screening: Greed (ArcLight Cinemas Hollywood; conversation with filmmaker Michael Winterbottom and star Steve Coogan) Feb 28 
Not a Member of Film Independent yet? Become one today.