Theater Crawl: Art House Convergence Unites Indie Theaters
It may seem counterintuitive when talking about art house theaters, but this month's Theater Crawl puts us in mind of Marvel's The Avengers. Independent theater operators—like the ones we profile here—are a bit like superheroes: extraordinary individuals accomplishing remarkable feats of strength and imagination in service to their local communities. And if that's so, then the organization bringing these all-star community arts leaders together, to help support and strengthen each other is, itself, a sort of "Avengers Initiative."
Enter Art House Convergence. Founded in 2008 out of partnerships forged at the Sundance Institute's Art House Project, the organization has since expanded both nationally and internationally, providing networking opportunities and educational resources to art house theaters of all shapes and sizes, arming theater operators with the know-how and community support to make their businesses successful.
But if AHC is the indie theater S.H.I.E.L.D., its "Nick Fury" is Managing Director Alison Kozberg—a lifelong film fan and veteran of arts organization mobilization and activation—whom we recently spoke to about Art House Convergence, its annual pre-Sundance conference in Utah, theater ops best-practices and more. Here's the conversation:
ART HOUSE CONVERGENCE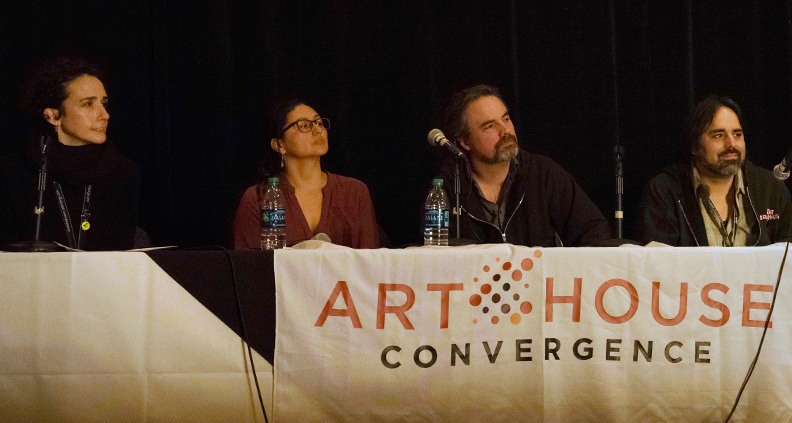 For those who don't know, tell us a little bit about what Art House Convergence it and how long it's been around. 
Kozberg: Absolutely. Art House Convergence has been around for 12 years. It's a nonprofit association that works with theaters both in the United States and abroad to advance excellence and sustainability in media arts exhibition. We're dedicated to providing resources and opportunities through educational seminars, conferences and coordinated networking and collaboration to make art house communities really work in exceptional ways. This includes encouraging and promoting innovative programming, but also dedicating time and resources to towards supporting excellence behind the scenes: sharing best practices for hiring, supporting staff, marketing, making theaters more green, strategies for being inclusive, adapting your spaces and your policies to to be more accessible, and so on.
Let's say I run an art house theater. What sort of tools is Art House Convergence going to equip me with to help run my business? 
Kozberg: One of the things that make art house cinemas so exceptional is that they truly are grounded in specific communities. However, because of that, many art house exhibitors—particularly those operating outside of very large cities—are the only person in their city with their job. So what we're doing is facilitating collaborations, creating opportunities for communication and identifying key steps that theaters should be taking so that they can continue to be innovative and creative. For example: what it means to be an environmentally conscious business has changed a lot in the last 10 years; we create an opportunity for theaters to come together and hear from peer organizations that have added solar panels to their building, or are recycling their straws. Our conferences create opportunities for theaters to come together and be inspired by their colleagues. We also bring in experts from outside our field to speak about topics including strategic planning and staff training. We are excited to energize art houses with ideas from other small businesses, non-profits and grassroots organizations. We love film history, but also want to continually look forward and to think about how we can bring audiences together in meaningful ways in 2019 and 10 years from now.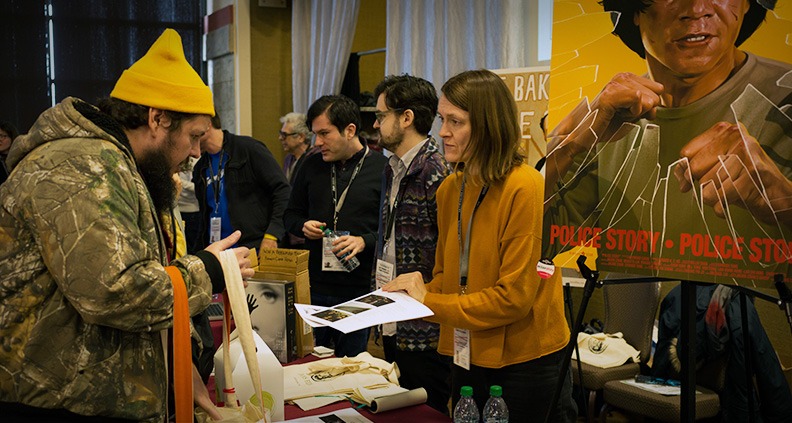 Let's say I'm an independent theater operator. What are one or two important things I need to know about marketing? 
Kozberg:  Understand how to tell the story of the films you are screening to the people in your community, and understand how to tell the story of your organization. Be aware of your existing audience and be aware of your potential audience, and understand how to talk to both of them and treat them with equal value. That means understanding all of the different communication channels and platforms that exist in your community, including those that are specific to your community. And understand how to effectively tell stories for those platforms. It's also important to recognize when you make mistakes and to be willing to try something new; we can all be short-sighted or become entrenched in a specific way of working. Don't be afraid to move past precedent, especially when it's preventing you from inviting new audiences to your space.
What about programming? 
Kozberg: I think it's really important for art house exhibitors to remember to be bold and to be innovative. They should always continue to take risks, to screen new films and [support] voices and stories that are often neglected in their city or town. Also, they should establish a meaningful relationship with their community to gain a deeper understanding of how to present films that they've never presented before. As a programmer you're a member of creative leadership, but you should always be ready to be a collaborator, and a student.
What should theater operators know about collaborating with other theater operators? 
Kozberg: I think the entire field is strongest when we truly think of ourselves as collaborators and partners in advancing the cause of meaningful, purposeful cinema activation. We're all joined in an effort to advance the cultural value and import of cinema, and we all benefit from each other's success. Art House Convergence is the result of meaningful collaboration among exhibitors around the country who generously share knowledge, experiences, and support each other.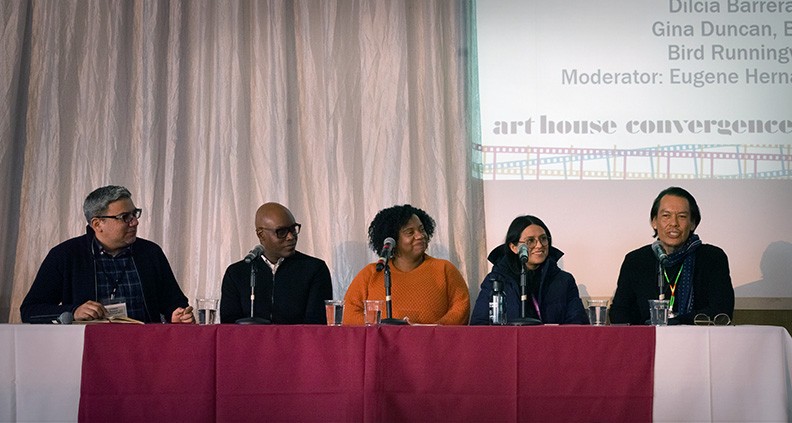 I'd like to talk some more about the annual conference you hold in Utah each year around Sundance. What happens there? 
Kozberg: Our annual conference occurs annually the week before Sundance in Midway, Utah. For those who are attending Sundance afterwards we provide transportation [to Park City.] The next conference will be January 20-23, 2020. During the conference we offer a combination of panels, workshops, roundtables and keynotes that address innovative ideas and encourage growth and creativity for art house exhibitors and film festivals. The conference is organized by an incredible team that of creative leaders from the field,  including co-chairs who help shape the conference's vision and establish its annual priorities. This year the conference's co-chairs are Miriam Bale, Artistic Director of Indie Memphis and Michael Orange, Chief Mobilizer of MATATU Nomadic Cinema and the conference promises to be truly meaningful and visionary.
If you don't want to play favorites that's fine, but I'm curious if you have any favorite art houses that are representative of the kind of stuff we've been talking about here? 
Kozberg: Because it's impossible to choose favorites, I'd love to talk about specific cinemas that have had a very formative role in my upbringing, many of which are still around. I grew up in Los Angeles going to the Silent Movie Theater on Fairfax (it would later become Cinefamily.) That was the first place I really saw a full evening of cinema—multiple shorts playing in front of a feature (including the truly bizarre Mystery of the Leaping Fish)—which has been really influential on me and has inspired me to continue to combine shorts and features when showing media. I also grew up going to the New Beverly, during the era of Sherman Torgan, all the time. I used to go to their double features regularly as a teenager. The Brattle Theatre in Cambridge, MA was also the first theater I worked at full time, I was operations manager there. When I moved to Minneapolis, I had the opportunity to volunteer for a micro-cinema there called the Trylon. I had just moved to a new city, and the space that cinema cultivated and passion and commitment of that staff really made me feel at home. I love that about art houses, they can really become your home away from home.
I saw Tarkovsky's Stalker at The Trylon a few years ago, actually.
Kozberg: Oh wonderful! One more I would like to mention: the Echo Park Film Center, which is a micro-cinema in Los Angeles, it similarly functions as a home-away-from-home for so many people. They're an experimental, avant-garde and documentary oriented space. They have been very influential for me and always inspire me to think about how we can create space on our screens for young filmmakers. Art houses , are for well-known cinematic masterpieces, but they also places to challenge the canon and  for young people to see themselves and their work on-screen for the first time.
Past Theater Crawls include…
To learn more about Art House Convergence—including upcoming events and conferences—click here. Do you have a favorite local art house you'd like to see profiled? Leave your suggestions in the comments.
Learn how to become a Member of Film Independent by visiting our website. Be sure to follow us on Twitter, Facebook and Instagram and don't forget to subscribe to Film Independent's YouTube channel.