Theater Crawl Update: How Five American Art Houses Are Planning Their Post-COVID Comeback
If there's one thing we can agree on, it's that folks are not on the same page when it comes to WTF is going on with COVID. There's so much contradictory information out there, it can be dizzying. Are cases going up or down? Are people out there getting vaccinated or not? How serious is the Delta variant? Is it okay that sports arenas are reopening at full capacity? And most importantly for we film lovers: can we go back to watching movies in the theater yet?!?!
Do you miss going to the movies? We certainly do. And at this point our umpteenth week under COVID-19 safer-at-home orders, we even miss some of the more obnoxious. Oh what we wouldn't give these days for the texting teens and sticky floors. Pre-show trailers programs that last longer than an entire episode of Law & Order: SUV? Bring 'em on! Fact is, we miss everything about going the movies—and can't wait to go back.
Pre-COVID, our regular Theater Crawl column had one simple bailiwick: to spotlight one great local independent art house theater per month. But ever since the world went soft-apocalyptic (sofocalyptic?) in March of last year, we've been using the space to  check in with our previous subjects to see how they've been coping—and in many cases thriving and continuing to build vibrant film communities both in their cities and among patrons worldwide.
This month, we've checked back in five previous Theater Crawl subjects—in Orange County, Tuscon, Milwaukee, Iowa City and Minneapolis—to see how they're emerging (or planning to emerge) now that the world is reopening.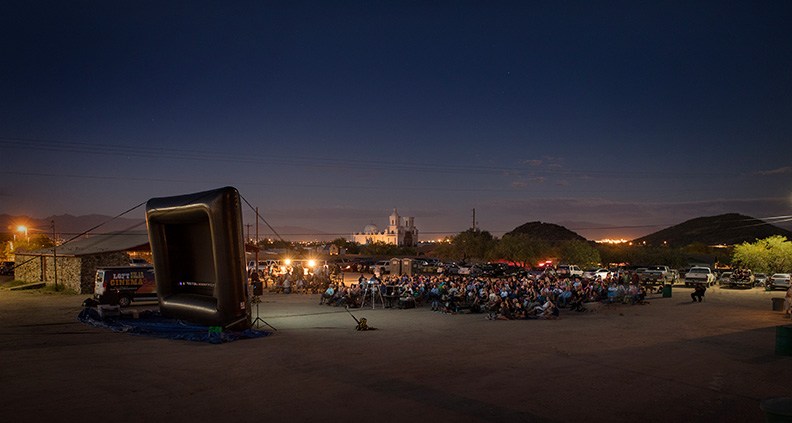 Please note: answers were collected in late May 2021, and as we all know with COVID, things change quickly. Please consult each theater's own website or social media for their latest updates and safety requirements.
Where is your theater as of right now, in terms of reopening?
We reopened for indoor public screenings on May 7, 2021 and as of now we have currently reopened two of our three indoor screens, both operating at reduced seating capacity. (Jeff Yanc, Program Director, The Loft Cinema, Tuscon, AZ)
FilmScene is reopening to the public on May 28 in our primary location, the Chauncey. At this location, two of our larger capacity theaters will be open for public screenings. We have a third, more intimate, smaller capacity theater that will be hosting private screenings. We're also showing outdoor films periodically in our FilmScene in the Park outdoor cinema throughout the summer. Our second location, the Ped Mall, is hosting a sold-out reduced-capacity stop-motion animation camp every week throughout the summer. (Andrew Sherburne, Executive Director and Co-Founder, FilmScene, Iowa City, IA)
The mask mandate in Minneapolis was lifted yesterday [May 27] with zero advance notice, so we're now operating at full capacity, with food/beverage sales on hold as we restock supplies and test our equipment. (Barry Kryska, Director, Trylon Cinema, Minneapolis, MN)
[MKE Film's] Oriental Theatre is less than two months from reopening to the public. We have begun the process of bringing back furloughed operations staff and hiring additional staff. We're also in the midst of renovating our 400+ seat balcony which will be completed shortly following our reopening.  (Andy Helmkamp, Cinema Operations Manager, MKE Film/Oriental Theater, Milwaukee, WI)
The Frida Cinema is now open, playing 2-3 films a day in our two auditoriums, operating at 50% capacity. We are continuing to ask our patrons to wear their masks while in the cinema and lobby. (Trevor Dillon, Programming Director, The Frida Cinema, Santa Ana, CA)
What safety measures do you have in place for reopening?
We're continuing to adhere to local, state, and federal guidelines, as well as the National Association of Theatre Owners' recommended CinemaSafe policies. (The Frida Cinema)
In the context of rapidly-changing and inconsistent public guidance, we're taking a patient and thoughtful approach including masking policies, improved cleaning protocols, HVAC improvements and socially distanced seating with limited capacities. Some of those measures are here to stay, some will evolve as public health improves. (FilmScene)
Reduced seating capacity in all auditoriums; capacity limits in the lobby and restrooms; reduced and staggered daily showtimes; distanced seating; stringent cleaning and sanitizing protocols in all auditoriums between shows and throughout the day in the lobby and all other public areas; required mask usage (except when actively eating/drinking) in the auditoriums during screenings. We have also made physical improvements to our lobby (plexiglass barriers at every point of sale station),  restrooms (including the addition of contactless fixtures) and airflow systems (increasing airflow in our HVAC units, upgrading to MERV 13 filters in all units, installing Air Scrubbers and ionization units to improve air quality, etc.)  (The Loft)
We require masks in the lobby and auditorium at all times, and we have suspended concessions sales, which we felt would have undermined the mask rule. We sanitize with a fogger when we have multiple shows in one day. (Trylon)
The most significant safety measure we put in place was the installation of bipolar ionization units in our building's air handling systems. These units will be essential in removing particulates from circulating air and are highly effective at reducing airborne pathogens. Being a historic building that has undergone numerous renovations—the Oriental was built in 1927—this type of filtration was the perfect fit for mitigating viral transmission inside our auditoriums. We also still plan to require the use of face coverings in common areas, limit capacities and sanitize high touch point surfaces throughout our cinema and after every screening. (MKE Film)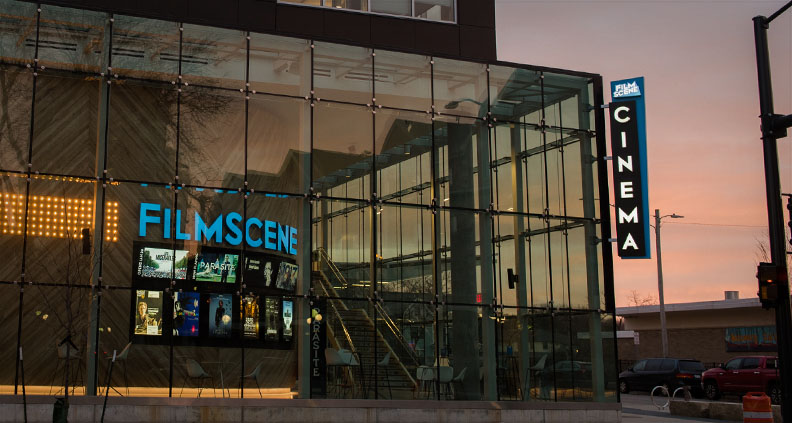 In a word, describe what the past year-plus has been like.
"Dizzying." Foundational changes have been coming our way fast and furious, both in our theatre operations, as well as in the film industry itself, which also has a major effect on how we do business. (The Loft)
"Perseverance." (FilmScene)
"Humbling." (MKE Film)
"Trying." (The Frida Cinema)
The word is "flexibility." We had to constantly adjust our 13-week rep schedule, with 15-30 titles.  (Trylon)
When do you anticipate things will be fully "back to normal," however you define that?
We're aiming at Sep 1, although we'll be making steady incremental progress through the summer. (Trylon)
"Fully normal" for us would involve having all three of our indoor screens reopened and operating at full capacity for screenings of first-run films. "Fully normal" will also include the ability to once again begin hosting special events (film festivals, one-night-only screenings, sing-a-longs, movie marathons, etc.), which are a major part of our identity as a theatre, as well as a significant source of revenue. We don't really know when we'll be back to fully normal operations, but we are tentatively starting to plan a limited number of special events for the Fall season. (The Loft)
I would define "normal" as 100% capacity with no masks on our patrons. And to be a little more exact, I'll know things are back to normal at The Frida Cinema when we feel like it's safe to play The Rocky Horror Picture Show with a packed house and proper shadow cast. (The Frida Cinema)
That's the question on everyone's mind and I think the answer shifts every few weeks. For some people, they're already doing what feels "normal" to them. From our perspective, the idea of packing our 1,000 seat main auditorium with moviegoers will hopefully be a possibility at some point in mid-late 2022. (MKE Film)
We're not going back to normal. We hope to return to 100% capacity before the end of the year, but there are other reasons why a return to normal isn't the goal. Art Houses have to do even better than before, and we can. We can evolve our programming and environments to be more welcoming to all, to be an active part of justice work, to continue to differentiate what makes us community-first, mission-based organizations. We don't strive for normal but extraordinary. That's a healthy future. (FilmScene)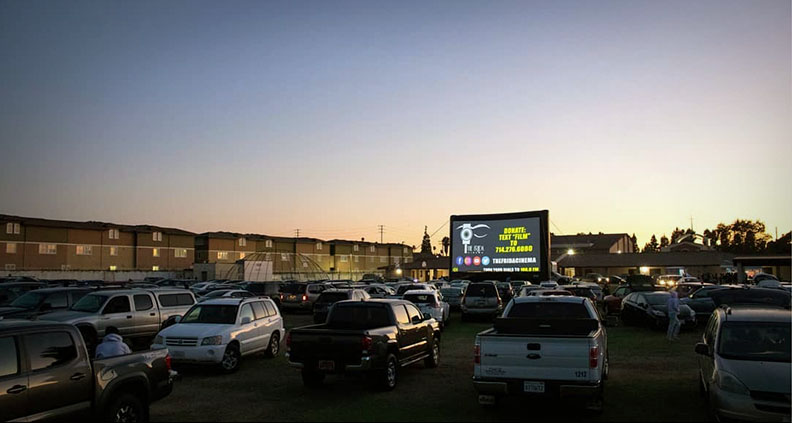 What was the last film you showed in 2020 before closing? What have been your first screenings back?
Our last film was The Rocky Horror Picture Show on Friday, the 13th of March, 2020. We opened back up in May with a string of AAPI Month-inspired films, donating a portion of our ticket proceeds to Stop Asian Hate: Minari, Nomadland, Chungking Express, Memories of Murder, etc. (The Frida)
Our programming schedule on our last full day of screenings before closing on March 15, 2020 included Parasite, Portrait of a Lady on Fire, Wendy, Saint Frances, Extra Ordinary and a 40th anniversary screening of the original Friday the 13th. We reopened our main auditorium on May 7, 2021 with an engagement of the new documentary, Street Gang: How We Got to Sesame Street. Since our reopening, we have also run engagements of the new films Riders of Justice, Dream Horse and A Quiet Place Part II. (The Loft)
Our last title before closing in March was Hiroshi Teshigahara's Pitfall. Although two nights earlier we were screening The World, The Flesh and The Devil, which was even more pandemic appropriate. We came back in July 2020 with Attack the Block  (we like to run alien invasion films on Independence Day weekend), with The Andromeda Strain the following week. (Trylon)
Most notably, the Friday before we closed we had just opened Portrait of a Lady on Fire, Vitalina Verela and had a special Late Shift at the Grindhouse Friday the 13th, Part VIII: Jason Takes Manhattan show. We had also just welcomed Bill and Turner Ross for a special screening of Bloody Nose, Empty Pockets as part of our Vino Vérité series. Appropriately, given the film, they were our last special guests to raise a glass before we closed. (FilmScene)
We had a four-feature line up including Autumn de Wilde's Emma., a return run of Bong Joon-Ho's Parasite, Jason Orley's Big Time Adolescense and Louie Schwartzberg's Fantastic Fungi—which technically has not ended its run with us, since it's available on our virtual platform. We don't have our reopening programming locked in at this time [late May 2021] but audiences can likely expect something of the musical anthropomorphic feline variety. (MKE Film)
Is there anything you tried programming-wise during the pandemic that was successful that you feel you will continue post-pandemic?
Summer of 2020 we launched our podcast (FilmCastPodScene), which gave us a great platform to talk about virtually offered films, and connected us to filmmakers—we interviewed Peter Nicks (Homeroom) and Karen Cinorre (Mayday) as a Sundance Satellite Screen, Noah Hutton joined us to talk about Lapsis and we welcomed local guests, including loyal patrons, to talk about cinema and moviegoing. The launch of our outdoor programming, FilmScene in the Park, was always a long term plan, but COVID made it an even more welcome arrival and we premiered that screen in April 2021.  (FilmScene)
Private rentals, virtual cinema (in some form) and our Open Air Cinema, which is an outdoor cinema (not a drive-in) that we built in the back parking lot of our theater, with portable chairs, a permanent screen, DCP projection and FM broadcast sound, which we have been successfully operating with a mixture of first-run films and repertory classics since Labor Day weekend, 2020. (The Loft)
Nope! We ran about 40% fewer titles than usual, and experimented with one or two month calendars in the Summer, but nothing that we plan to stick with. (Trylon)
Our event cinema stuff that we've been doing away from our brick-and-mortar building not only saved our theater, but will continue to be a huge part of our programming going forward. We realized that movies are more than just four walls. We can take our little arthouse on the road, directly to the surrounding community. (The Frida)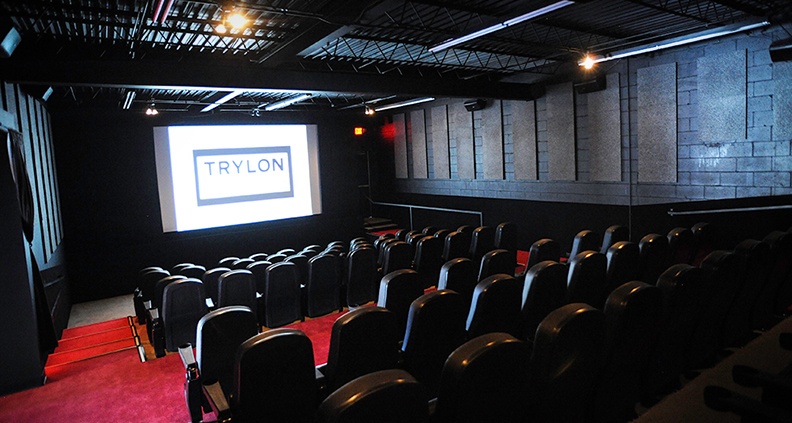 What support—financial or otherwise—did you receive from your community/patrons that kept you open during closure?
Memberships, donations (large and small) and sponsorships. We were in the midst of a month-long membership drive when we closed on March 15, 2020 (which was quite successful, both before and after closing) and we reopened in May, 2021 with another membership drive, which also proved to be successful. In-between we hosted a number of successful donation campaigns. We were floored during our 14-month indoor closure by the generous, continued support (financial and emotional) of our community.    Community and federal support. The federal relief programs kept staff employed and kept us afloat, we're grateful for that. But we are ready and excited to reopen because our community has stayed connected by buying popcorn every Friday (which also raised over $5,000 for community nonprofits), hosting hundreds of movie parties in our spaces and maintaining thousands of memberships. Our patrons are the best. (FilmScene)
Knowing that our audience was passionate about The Loft Cinema and eagerly-awaiting our return made all the difference in making it through a VERY difficult time, because we knew the community genuinely wanted us back and would be there for us when we finally reopened. (The Loft)
We immediately saw huge interest in financially supporting our cinema during the March shutdown, and again in June after the civil unrest that followed the George Floyd murder. Most of all we appreciated our patrons willingness to "roll with it" and not get into debates over mask and distancing rules. In return, we tried to consistently put out the message that whatever happens, we'll be here when folks are comfortable coming back! (Trylon)
Milwaukee Film was in a unique position during 2020. Thanks to the support of our patrons and major donors, we completed a capital campaign in early 2019 to restore the Oriental Theatre, our cinema home, as well as create our first operating reserve fund. This reserve was crucial to our survival in 2020. We received federal, state and local COVID support grants from government agencies and key philanthropic partners and our member base also maintained their financial support throughout the year. (MKE Film)
We did a few 12-hour stream-a-thon fundraisers during the 14 months we were closed, but mostly this team over here worked our butts off to continue to be go-to place for cinema lovers in Orange County. The way we adapted, as opposed to sitting around, is the highlight of my four-and-a-half years at The Frida. (The Frida)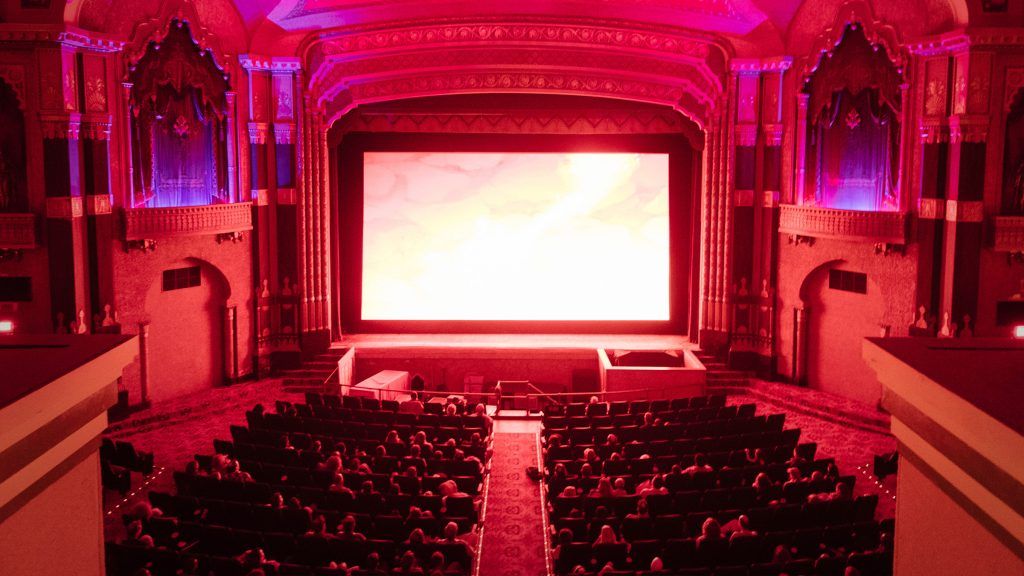 Film Independent promotes unique independent voices by helping filmmakers create and advance new work. To support our work with a donation, please click here. Become a Member of Film Independent here.
Keep up with Film Independent…