How One Weekend Could Change Your Filmmaking Career… and Hollywood
Though your own personal mileage may vary, there's undoubtedly a huge subsection of the population that practically lights up when met with a seemingly daunting creative challenge. If said challenge in some way involves a race against the clock, even better. Just ask the producers of The Amazing Race or caretakers of America's thriving Escape Room economy. And filmmakers, arguably, love a challenge more than most—hence the proliferation (over the past decade or so) of 24- and 48-hour short film challenges.
But few of these challenges are as progressive as the Easterseals Disability Film Challenge, which stands apart from similar competitions both for its inclusion-focused conceit—each participating filmmaking team must include at least one member with a disability, either in front of or behind the camera—as well as for its amazing list of prizes and awards.
Founded in 2014 by actor, producer and comedian Nic Novicki, the challenge is—as Novicki sees it—an opportunity to encourage people with disabilities to create more of their own content, as well as provide greater exposure to disabled talent. Not to mention helping to educate the non-disabled about why disability representation is so critical in creating a healthy media landscape. Partnering with the Southern California arm of century-old disability resources-and-services organization Easterseals in 2017, the film challenge is once again accepting people to register for its upcoming 2019 edition, open through April 3 at 6:00pm PST. The challenge itself happens April 5-7.
We recently spoke to Novicki about the film challenge, his background as a person with a disability trying to build a film career and what you should do if you're interested in being a part of this year's fun. Here's the conversation:
NIC NOVICKI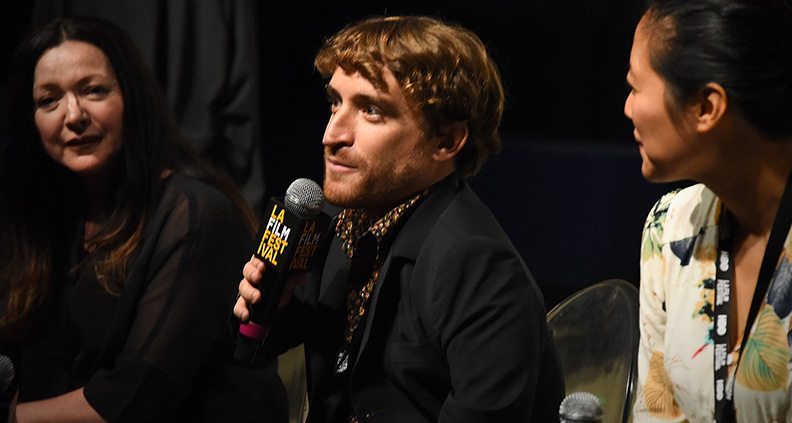 To start, could you describe your filmmaking background up until the point you created the Easterseals Disability Film Challenge?
Novicki: Sure. I started out doing stand-up and did comedy all through when I went to business school. I started acting pretty much around the same time. I was on The Sopranos right out of college and I've gotten to work with Scorsese and the Farrelly Brothers and a lot of amazing filmmakers. But I learned pretty early on in my career that, look, I'm a little person—I'm 3'10. If I was going to want to play the kinds of roles that I wanted to play, I was going to have to be producing my own content. So what started out as a hobby making my own projects, it kind of went from being a hobby to being a career as a producer. Six years ago, I was looking around thinking, "Why aren't more people with disabilities creating their own content?" Because now with DSLR cameras and Adobe and being able to do stuff just on your own laptop it's way easier to make your own production no. And so I decided to come up with the Disability Film Challenge.
Had you ever taken part in one of these sorts of film challenges before founding your own? 
Novicki: I've been in film challenges, yeah. But ultimately for me what I thought really needed to stand out with the Disability Film Challenge was creating incentives that are really better than other film competitions of its kind—to have incentives that are really above-and-beyond. I partnered with Easterseals Southern California in 2017 and the challenge has really taken off. But it's not just about the people with disabilities creating their own content. It's also about collaboration. As a filmmaker and as a working actor the majority of work I've gotten has come directly from people I knew who were in my network that I was working with. For most people with disabilities they haven't gotten their first chance to really get involved, because there's just not that many opportunities.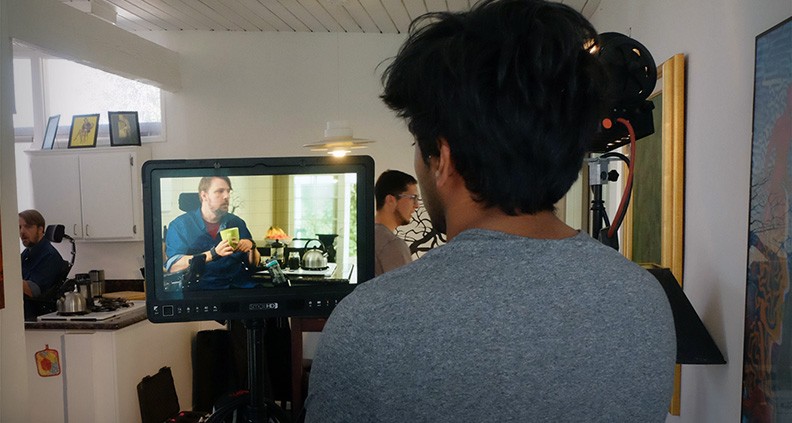 Could you explain what the requirements are for the challenge?
Novicki: You have 25% of the [population] that has a disability, but we're dealing with the stigma that there are no qualified and talented people with disabilities out there. Or that people don't know anybody who even has a disability. But I feel everyone has the ability to find somebody with a disability, even if it's not themselves. [For the challenge] you just need one person with a disability either behind the camera or in front of it per team. So if you have 25 people on a team, it could be just one actor or the director that signs up.
Let's say I'm a filmmaker and I'm interested in being a part of all this. What do I do? 
Novicki: We have all kinds of different flyers and promotions that go into what the film challenge is and all the amazing incentives. We have people finding us through Facebook and Twitter. If you go to DisabilityFilmChallenge.com we're going to walk you through the steps of what to do. Step One is register. Step Two is assembling your team. You do have to register by April 3 because we cut off registration at 6pm PST on April 3. Then, everyone who's registered, will be emailed part of the assignment—which will include the genre, themes and locations for you to chose from. And these are generic locations that everybody would have access to. That's the first part of your assignment, so you can start working on your scripts, casting, figuring out your logistics. Then the final piece of the assignment will be released on April 5 at 11am, and that's the story element: props and things like that that need to be included so that we know it's been done over the course of the weekend. You'll have 55 hour to write, shoot, edit and submit your 3-5 minute film.
That's so cool.
Novicki: Definitely! And we actually caption all of the films for the deaf community so everyone can enjoy these amazing films. They all end up on our Facebook page and our YouTube page. Step Four is, we actually have an "awareness competition" where from April 12 to April 22. Participants will try to get as many likes, views and shares for their film [as possible], which ultimately leads to so many opportunities for people on both sides of the camera.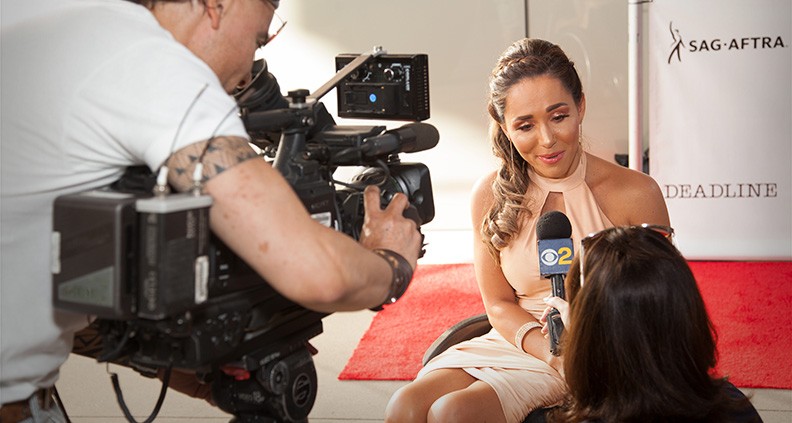 What sort of hacks or best practices would you recommend for being successful in this competition?
Novicki: Really study our website. We have so many helpful tools. If you go to [our website] and you click on the "past challenges" tab, see what some of the past assignments were. See what some of those winning films were, because maybe you'll get an idea of what kind of assignment you'll be up against. Be confident in yourself and don't be afraid to reach out to people and say, "Look, this is what we're doing and this is why it's important. Can you help us?"
What, in your opinion, does Hollywood need to be doing right now to make disability inclusion a bigger part of the entertainment industry? 
Novicki: I think media has a way to change perception. So when we include more people with disabilities authentically, that really kind of opens up the world to be more inclusive. And even just beyond it being the right thing to do, it's the smart thing to do. When we're talking about 25% of the population, we're talking about billions of dollars of spending power. And currently they have not authentically reached the disability market. I also think it's about having people with disabilities who are involved in the writing aspect, too. I think another thing that gets overlooked is background actors. Why aren't there people with disabilities in the background? Because if we're not seen, then we don't exist.
What else should people know about the Disability Film Challenge?
Novicki: If you look through and you see some of the prizes and incentives and who the mentors are, I don't expect that there's a better opportunity for an up-and-coming filmmaker. For one weekend you could end up with this really big mentor meeting. We have partnerships with film festivals. We offer you the opportunity to be a part of film organizations, like Film Independent. I just hope that more and more people take part. I'm really proud overall of all the participants that have taken part. It's amazing to see where people have gone and we see success stories almost every week from our participants.
---
To learn more about the Easterseals Disability Film Challenge, click here. To see Nick Novicki speak at the 2018 We The People inclusion summit, click here. Now—get out there and make your film. The clock's ticking!
Learn how to become a Member of Film Independent by visiting our website. Be sure to follow us on Twitter, Facebook and Instagram and don't forget to subscribe to Film Independent's YouTube channel.