Undercover Indies: Kathryn Bigelow's 'The Hurt Locker' Blows Up Awards-Season Expectations
For most people, the most widely accepted definition of "independent film" is any sort of movie made outside (or largely outside) the Hollywood studio system. Many of our most critically acclaimed and important films have been indies, yet too often the average moviegoer has no clue that what they're watching has been made through means different than the typical blockbuster. With Undercover Indies we hope to shine a light on some familiar film titles that you may be surprised to learn are actually—surprise!—independent productions.
Today, we're diving into 2009's highly successful, Academy Award-winning The Hurt Locker, which TIME magazine's Richard Corliss praised as a "near-perfect movie." Kathryn Bigelow's war drama superbly walks the delicate line of simultaneously being both highly macho and highly moving.
Bigelow's visceral depiction of an army bomb squad (and the sergeant who nearly tears them apart with his unconventional approach to the work) is equally fascinating as both an action movie and as a character study. Bigelow dives headlong in to the various mental states that exist in high-pressure combat situations, as well as the residual effects of being immersed in them. Set during the second Iraq war and told with hyper-realistic camerawork and artful grit, The Hurt Locker hits close to home with unapologetic realism.
Why you don't think it's an indie.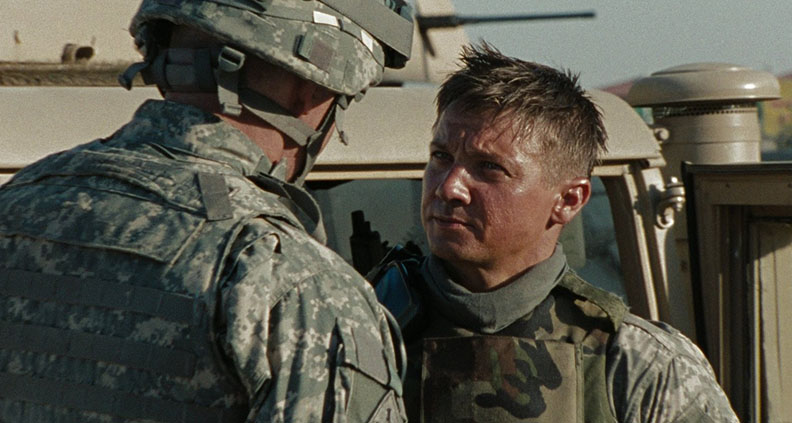 The film's visual effects alone scream big-budget Hollywood blockbuster. The Hurt Locker is literally centered on explosions, and Bigelow and her team perfectly depict these explosions in all kinds of shapes and sizes—something an independent film can rarely budget for.
The cinematography is seamless, with every visual choice clear and careful, without calling attention to any of the hiccups we sometimes associate with lower budget films; the production design fully encapsulates life during wartime, with uniforms, vehicles and weapons all appearing fully authentic.
Furthermore, the cast features the talents of some very familiar faces: Jeremy Renner, Anthony Mackie, Guy Pearce and Ralph Fiennes. In addition to being a star-studded affair, The Hurt Locker was a favorite at the 2010 Academy Awards, winning some of the most prestigious awards of the year, including Best Directing, Writing, Original Screenplay, Sound Mixing and Sound Editing—and Best Picture!
The Hurt Locker was also nominated at the Golden Globes, the BAFTA Awards, the Screen Actors Guild Awards and many others. So regardless of whether or not, like Corliss, you found the film to be "near-perfect," you couldn't deny its immense popularity and fame. If you were talking seriously about film between 2008 and 2010, it's incredibly unlikely that you didn't mention The Hurt Locker.
Why it is an indie.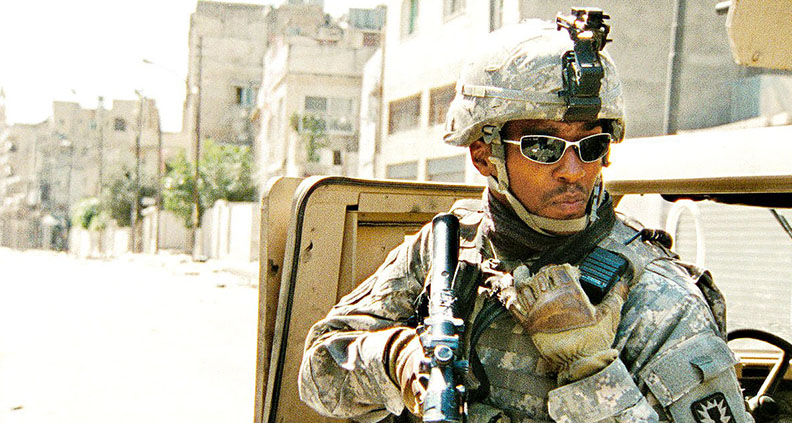 Although some larger distributors such as Lionsgate and Universal picked up The Hurt Locker for distribution, the relatively small Voltage Pictures funded the film's production—one of the company's first-ever projects. The film cost $15 million, which (believe it or not) is still considered a small budget by Hollywood standards, sitting right in the range of a typical indie hit. And the budget is especially small compared to its biggest award season competition that year, Avatar, which broke records with its price tag of $425 million.
In true indie fashion, The Hurt Locker premiered at the Venice Film Festival (where it won Best Picture) and went on to screen at the Toronto International Film Festival, Montreal Festival, SXSW, AFI Dallas, Philadelphia and Seattle International Film Festival before its limited US release, and continued to make festival appearances through 2010—nearly two years after its initial theatrical release.
Just as it was recognized in its mainstream award season run, the indie world was sure to recognize The Hurt Locker as well. Our very own Film Independent Spirit Awards nominated Jeremy Renner for Best Actor, and Anthony Mackie for Best Supporting Actor.
It's not hard to see The Hurt Locker as the indie antithesis to the ultra-popular Avatar—both were highly buzzed-about and big awards season contenders. But Avatar couldn't have been more ingrained in the Hollywood system, with flashy new technologies and the biggest production budget of any film to date.
But for those not exactly enamored with sci-fi spectacle, The Hurt Locker provided a refreshing alternative. To add an extra layer of intrigue, Bigelow was (and is) the ex-wife of Avatar auteur James Cameron. And apparently, Bigelow even shared the film with her ex- early on, whose only feedback, according to interviews, was: "don't change a damn thing."
The crew of The Hurt Locker described Kathryn Bigelow as an extremely hands-on filmmaker—scaling the hilly, harsh desert location with excitement and vigor. This passion is not isolated to indie filmmaking, but is certainly necessary for it. Films like The Hurt Locker prove hard-working artists can be acknowledged and successful chasing their vision—and that this success is absolutely deserved.
NOTE: a version of this blog originally ran in 2016, authored by Film Independent blogger Kaia Placa. It appears in a revised version here. Special thanks to Kaia.
Film Independent promotes unique independent voices, providing a wide variety of resources to help filmmakers create and advance new work. To support our efforts with a donation, please click here and become a Member of Film Independent here.
Follow Film Independent…