Fiscal Spotlight: Naturally, October's Projects are Short and Scary!
Crank up the witch house and start peeling those grapes for the eyeball bowl, because the spookiest month of the year is once again upon us! All roads lead to Halloween in the month of October, including the zombie-prowling highways and byways of Film Independent Fiscal Sponsorship.
Of course, horror and short films go together like peanut butter and mini Reese's cups, which is why were turning this month's #FiSpo column over to three concise, high-concept chillers that are sure to send a shiver down your spine—and perhaps bring up a salient social point or two, as horror so often does.
As always, these films are being supported by Film Independent's Fiscal Sponsorship program, enabling filmmakers to solicit tax-deductible donations and organizational grants in partnership with Film Independent. Here's how:
This month's Fiscal Spotlight projects are The Flacalta Effect, Hive and Burnout. Learn more about each project—and possibly lend them your support—below:
THE FLACALTA EFFECT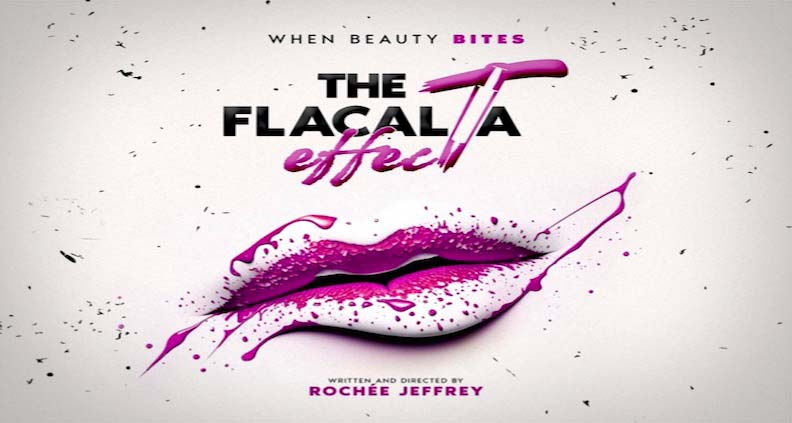 Project type: Fiction Short
Project status: Production
Writer/Director: Rochée Jeffrey
Producers: Ebony Elaine Hardin, Takara Joseph
About the project: When a beauty enhancement drug causes a zombie apocalypse in LA, Keesha and Toya debate whether or not they should fight to survive in a world that doesn't appreciate or respect Black women. Keesha, hardened to the world, has no desire to fight to escape. Toya, an open-hearted optimist, believes that if they survive this zombie attack, they may live to see a better world. After an intense debate, Keesha is guilted into following Toya's plan. All they have to do is kill a couple of zombies, not murder each other in the process, and maybe they'll survive…Maybe.
Meet the filmmaker: To learn more about The Flacalta Effect including how to support the project, click here. Filmmaker Rochée Jeffrey is a writer/director who hails from Jamaica. Her credits include Golden Globe-nominated comedy series SMILF (Showtime), Woke (Hulu), Bigger (BET+), and co-executive producer of grown-ish (freeform). As a Film Independent Project Involve Fellow, she wrote the award-winning, Oscar-qualifying short film Suitable, which was a finalist in the American Black Film Festival HBO Competition and premiered on HBO in February 2018. In 2018, she was selected for the Viacom Emerging Directors Program. Her feature, Not Your Average Queen, was selected for the 2021 Film Independent Screenwriting Lab and the 2021 WIF/Sundance Financing Intensive.
HIVE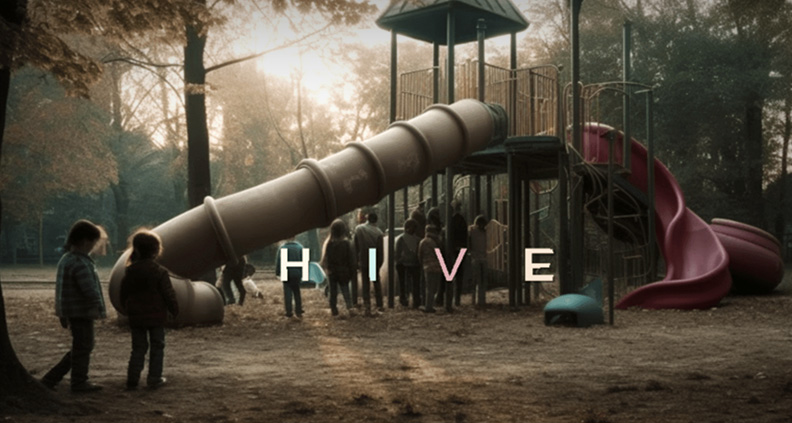 Project type: Fiction Short
Project status: Development
Writer/Director/Producer: Russell Goldman
Producers: Michael Fry, Wendy Wang
About the project: Hive is a real-time, visceral horror short film following scrupulous teenager Sasha, who loses the young girl she's babysitting, Val, at an idyllic playground. Amid her frantic search for the young girl as the sun sets, Sasha realizes all of the children in the playground are alone–their parents are all missing. Sasha soon unearths an insidious entity hidden among the children which is snatching away the parents and mind-controlling the children at this dreamy playground-turned-nightmare. Sasha must confront the insectoid creature burrowed within the playground's tube slide to rescue Val, or risk losing her to a soul-crushing hivemind.
Meet the filmmaker: To learn more about Hive including how to support the project, click here. Filmmaker Felipe Vargas is a Colombian-American Writer and Director. He is attached to helm Lionsgate's horror-comedy reboot of Leprechaun and is directing his debut feature, Rosario, in Colombia this Fall. Felipe is also developing a horror feature for Paramount Pictures. As a writer, he is the Pilot Writer and Co-EP of the fantasy series Lotería produced by Norman Lear, Sony and Amazon. Recently, Felipe directed a Film Independent Project Involve short film. Felipe's films Milk Teeth and The Guide garnered over 13 million views on YouTube and screened at several Academy Award qualifying festivals. He has been named one of Variety's "Latino Creators to Watch."
BURNOUT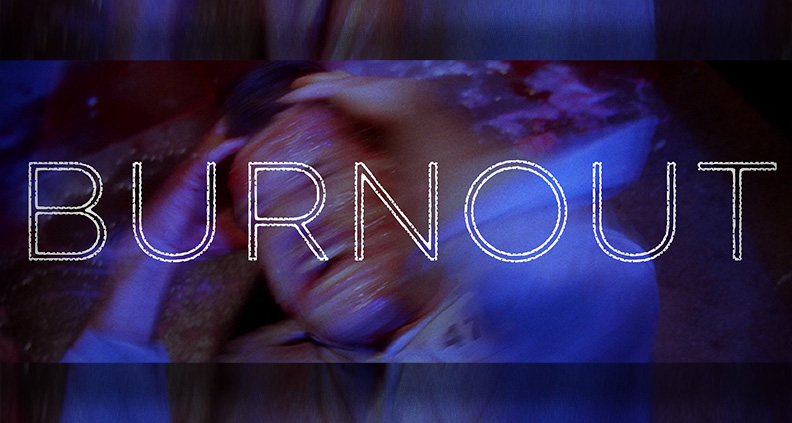 Project type: Fiction Short
Project status: Development
Writer/Director/Producer: Russell Goldman
Producers: Michael Fry, Wendy Wang
About the project: An ambitious assistant at a major sports management firm will do whatever it takes to win the approval of his nefarious boss… starting with setting himself on fire. The short follows Virgil Warren, once a star linebacker for the San Jose Bulldogs until an ill-timed tackle led to a debilitating, life-changing concussion. Today, Virgil is the assistant to Gower Birch, a larger-than-life sports manager and the head of Merriweather Sports Management. We meet him in the office hours before work starts, pushing through exhaustion as he finalizes each page of his proposal. On a smoke break he turns from the window to see electrical sparks climbing up his computer wires: his desktop is going to catch fire! He rushes over and attempts to upload the presentation to his server. Fighting the searing heat, he saves his file in the cloud but in the process his ear catches fire. Later, Virgil watches Gower read his presentation, shaking from the excruciating pain he's trying to hide. Then, Virgil's left ear snaps off, falling to his feet. Blood squirts out of his ear socket. Gower is stunned. Virgil tries to play it off, like it's no big deal… and then the weird stuff starts happening. Burnout seeks to create and unforgettable short experience, full of provocative, strange, original imagery, but always foregrounded by an achingly relatable character.
Meet the filmmaker: To learn more about Burnout including how to support the project, click here. Filmmaker Russell Goldman is a filmmaker from Virginia. He is the screenwriter of the upcoming Blumhouse feature Mother Nature, based on the forthcoming graphic novel he created with his Comet Pictures boss and producing partner Jamie Lee Curtis. His body of short film work including Return to Sender has appeared in over 50 film festivals around the world, including Fantastic Fest, Frameline, Cinequest, Flickers', LA Shorts and the opening night of HollyShorts.
Learn more about Fiscal Sponsorship, including its benefits and eligibility requirements, by visiting our website. Check out our Sponsored Projects page to see the projects are currently being supported.
Celebrating 30 years, Film Independent Artist Development promotes unique independent voices by helping filmmakers create and advance new work. Become a Member of Film Independent today. Support us with a donation here.
Keep up with Film Independent…