VIDEO: Forum Recap, Sam Esmail, Effie Brown and More!
Filmmaker. Film. Maker. Filmmaker. Filmmaker. Sorry for the momentary plunge into finger-snapping Beat-poet inanity (you can practically smell the burnt Arabica beans and clove cigarillos in the air) but it's important, I think, to stop every once and a while and really interrogate the words we use to describe ourselves. "Filmmaker"—what is it? And more importantly, how do you become the best possible version of whatever a "filmmaker" is?
That's what the few hundred attendees of the 2016 Film Independent Forum who descended on the DGA in Los Angeles this past weekend were there to find out. If knowledge was the docile cow wading into the Amazon River, then filmmakers were the razor-jawed piranhas stripping away every last bit of flesh to convert into raw fuel for the perilous swim back upstream to Hollywood.
But forget about tortured metaphors involving slam cafés and carnivorous groupers. The Film Independent Forum doesn't need any embellishment or exaggeration to help make clear how valuable of a resource it is for working (or aspiring) independent media creators.
Look no further than this year's keynotes, featuring Mr. Robot creator Sam Esmail and indie producer Effie T. Brown. Both speakers touched on a variety of topics, but two biggest takeaways were Esmail and Brown's thoughts, respectively, on reinventing the TV model for creative storytellers, and on fighting your way back from hardship while staying true to yourself as an artist—valuable lessons for anyone looking to survive the industry.
Watch both keynotes in their entirety below, or on our YouTube channel:
Further panels at this year's Forum included a range of expert insight into the emerging world of VR, increasing the social impact of activist filmmaking, building and sustaining a creative film career, shooting on the cheap in LA, brand building and leveraging the web to build and monetize a digital audience. All this, plus an exclusive VR "tasting menu" (too fun!) and—of course—free food! (Shout out to those tiny little grilled ham-and-cheese sandwiches from Friday.)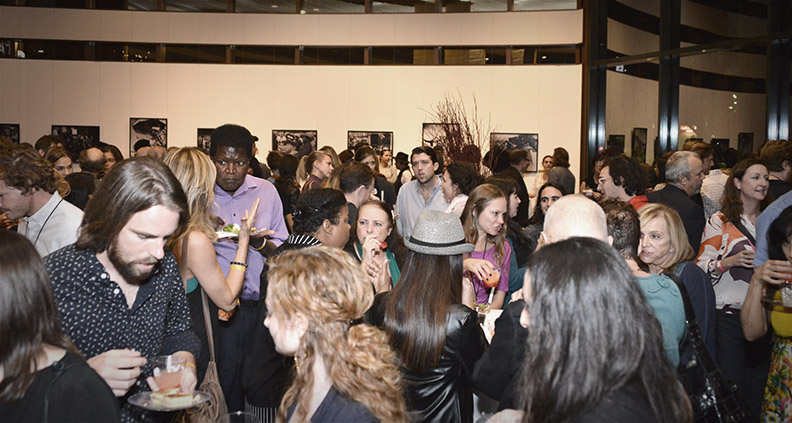 So thanks again to all of our amazing 2016 Film Independent Forum attendees, panelists, speakers, moderators and organizers. And if you missed the fun in person, don't worry. Stay tuned to this blog and subscribe to our YouTube channel. We'll be posting additional Forum recaps and videos throughout the next few weeks.
Feel like a filmmaker yet? We hope so.
---
The 2016 Film Independent Forum happened from October 21-23 at the Directors Guild of America in Los Angeles. Not a Member of Film Independent yet? Become one today.
The 2016 Film Independent Forum is supported by Premier Sponsors Directors Guild of America, Loyola Marymount University School of Film and Television and SAGindie, with Principal Sponsors Brandwood Global, Montana Film Office, and The Virginia Film Office.
(header: 'Loving' Opening Night screening and Q&A. L-R, Film Independent President Josh Welsh, filmmaker Jeff Nichols and actors Ruth Negga and Joel Edgerton)