WATCH NOW: Film Independent Presents… Female Filmmaker Spotlight, Part Two
With regular programming temporarily suspended due to the ongoing COVID-19 situation, Film Independent Presents is moving online, with weekly SVOD playlists curated by Film Independent Senior Programmer Jenn Wilson.
***
Last week, our Film Independent Presents stay-at-home VOD Playlist was a salute to March's Women's History Month. But inevitably there was so much stuff we wanted to talk about that our tribute has spilled over into April—though we'll doubt anyone will be complaining with so many great and varied titles to enjoy. And to kick things off, let's start with one of my favorite lesbian comedy directors of all time…
MADELEINE OLNEK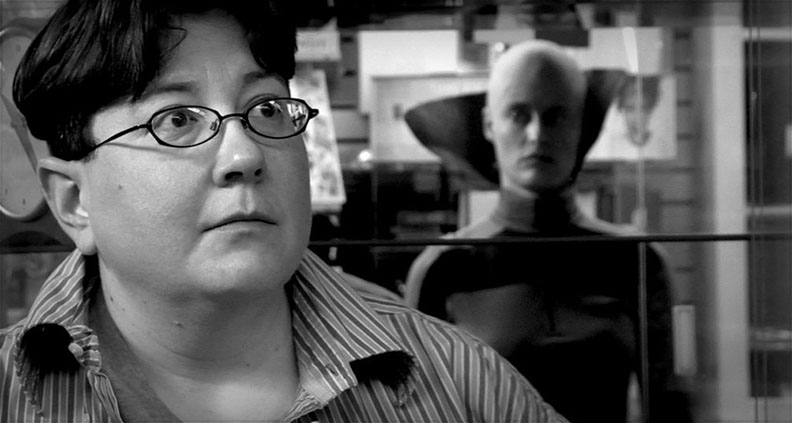 Madeleine Olnek got her start acting and writing at the WOW Café, a legendary space for feminist theater in New York. Her films are not only completely hilarious, but she's one of the only artists who has completely dedicated her work to telling the stories of lesbians. Olnek's most recent film, last year's Film Independent Spirit Award nominee Wild Nights With Emily, is actually the first film to portray the American poet Emily Dickinson as a lesbian; the 19th-century poet was in fact in a long-term relationship with her sister-in-law Susan Gilbert, to whom Dickinson had dedicated many of her poems (there was years-long written correspondence between the two as well.)
GINA PRINCE-BYTHEWOOD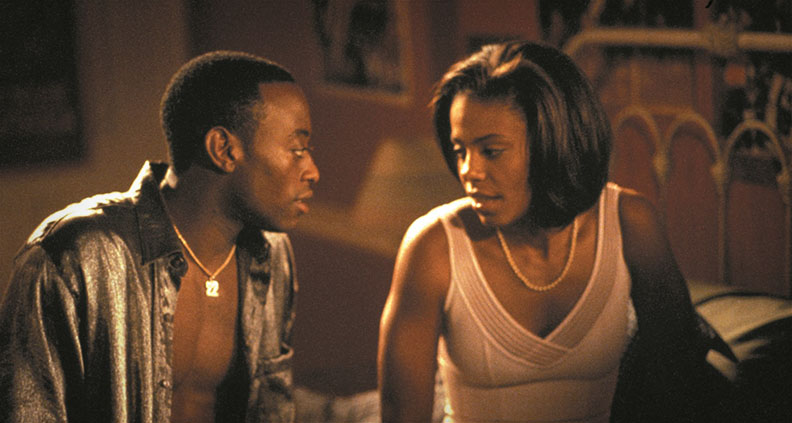 Gina Prince-Bythewood is a trailblazer who got her start in the industry as a TV writer on A Different World and South Central. She wrote and directed her first feature, the hit Love & Basketball (winner of the Spirit Award for Best First Screenplay) in 2000. Love & Basketball was completely groundbreaking, in that it was it one of the first African-American love stories that I had ever gone to a theater to see. When it came out, it felt like the first time a woman of color had ever been able to write and direct a love story from her own perspective—and it was so fresh. And now, years later, Prince-Bythewood is set to enter the MCU: She's been announced as the director of a project featuring the Marvel characters Silver Sable and Black Cat.
LUCRECIA MARTEL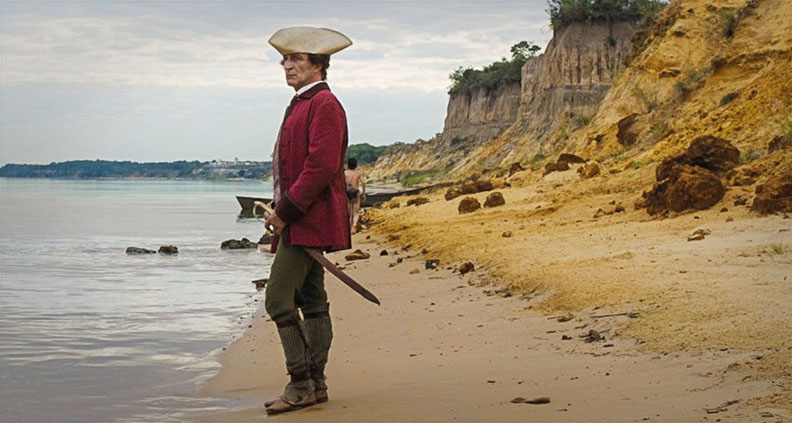 Argentinian filmmaker Lucrecia Martel is one of those filmmakers who are so hard to quantify. Her films are so brilliantly layered that they invite repeat viewings. Very few filmmakers really utilize the sound design of their films (See also: Tsai Ming-liang) to aid in the storytelling the way Martel does. To see what I mean, just watch her most recent film Zama (2017) and pay attention to all the various wild animal sounds in it, and how they influence how you feel about particular scenes and characters. I promise if you do this, you will appreciate the magnificence of Martel's soundscape. Bonus: Here's a clip from the documentary Light Years, featuring Martel hanging out with a llama on the set of Zama. Consider us extremely jealous.
PENNY MARSHALL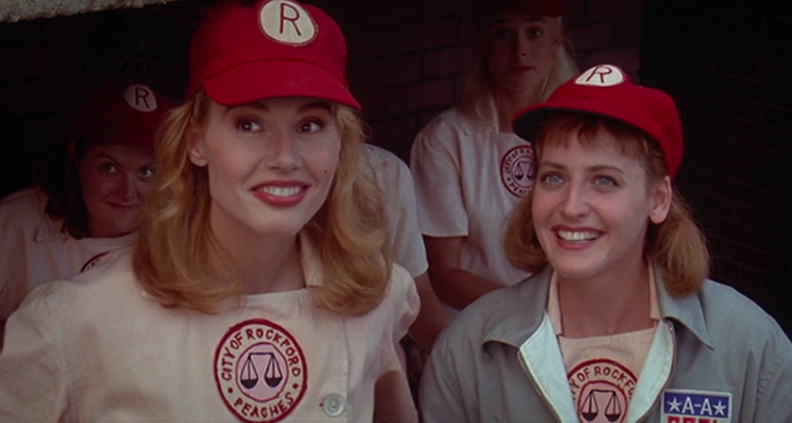 Penny Marshall (who sadly passed away in 2018) is, quite simply, a legend of Television and Film. Sometimes the comedies we lean on when times are tough feel so effortlessly comfortable that we can take the people who actually, y'know, make them for granted. An incredibly gifted physical comedian, Marshall (sister of Gary) starred on Laverne & Shirley from 1979-1981. It was also on that TV show where she started directing, from there going on to direct some of the most memorable films of the 1980s and 1990s, including Jumpin' Jack Flash, Big, Awakenings and A League of Their Own. And luckily for Rockford Peaches fanatics everywhere, A League of Their Own is finally getting turned into a Hulu TV series later this year.
JULIA REICHERT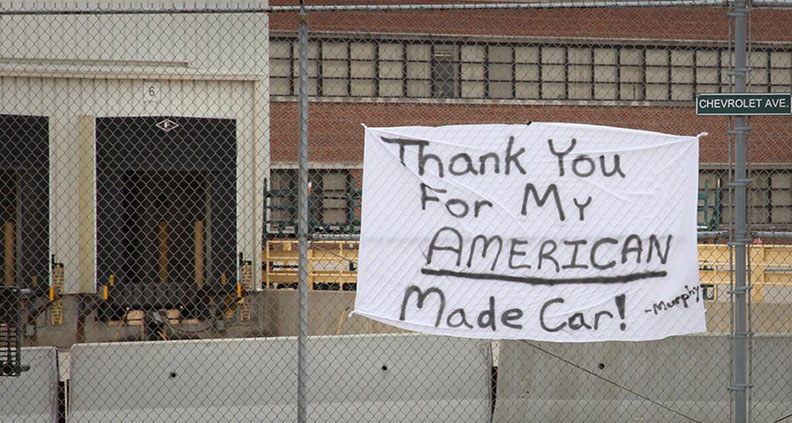 Finally, we round out this list with a woman who has been called a godmother of the American independent film movement: Julia Reichert. Now in her 50th year of filmmaking, Reichert's nonfiction debut, Growing Up Female, was the first feature documentary of the modern Women's Movement, and was recently chosen for inclusion on the National Film Registry. Many of Reichert's documentaries have focused on modern labor movements. When GM announced the 2008 closure of their Moraine, Ohio auto manufacturing plant, Reichert and her co-director, Steven Bognar, went over to film the workers building the very last truck that would ever be manufactured there. The film would become the Oscar nominated short documentary The Last Truck: Closing of a GM Plant. As residents of Ohio, Reichert and Bognar have keenly understood, the impact such factory closures have had on the lives of many Americans.
Just 10 years later, the very same factory they had documented in The Last Truck became the setting for the Spirit Award winning film American Factory, when a Chinese billionaire bought the factory and turned it into the American outpost of his successful international auto glass manufacturing company, Fuyao.
Here's a quick guide to where you can find some of these filmmakers' best work to watch right now. And check out Part One here. Stay tuned each week for curated Film Independent Presents playlist content that can be enjoyed free at home. To catch up on recaps and videos of past Fi Presents events, click here.
Madeleine Olnek
Countertransference (2008) (Short) – YouTube
Codependent Lesbian Space Alien Seeks Same (2011) – Available for rent
The Foxy Merkins (2013) – Free on Vimeo
Wild Nights With Emily (2018) – Available for rent
Gina Prince Bythewood
Love & Basketball (2000) – Available for rent
The Secret Life of Bees (2008) – Starz, DirecTV
Beyond the Lights (2014) – Hoopla, Kanopy
Lucrecia Martel
La Ciénaga (2001) – The Criterion Channel
The Headless Woman (2008) – Available for rent
Zama (2017) – Amazon
Penny Marshall
Jumpin' Jack Flash (1986) – MaxGo
Big (1988) – HBONow/HBOGo, DirecTV
Awakenings (1990) – Free on Sony Crackle
A League of Their Own (1992) – Available for rent
Julia Reichert
American Factory (2019) – Netflix
The Last Truck: Closing of a GM Plant (2009) – Amazon
Seeing Red: Stories of American Communists (1983) – Kanopy
Growing Up Female (1971) – Kanopy
Film Independent promotes unique independent voices by helping filmmakers create and advance new work. To support our work with a donation, please click here. Become a Member of Film Independent here.
Keep up with Film Independent…
(Header: Gina Prince Bythewood's Beyond the Lights)