Watch Now: Project Involve Fellows Unpack Short Film Showcase
On Wednesday, June 10 Film Independent held a special online screening of Film Independent's 2020 Project Involve Showcase. Project Involve, of course, being one of our most vital and important artist development programs, which each year helps 30 filmmakers from diverse backgrounds hone their creative skills through mentorship sessions and creative collaboration in the production of original short films.
Following a specially-curated collection of work from this year's Fellows, 2016 PI Fellow Ana Souza moderated a conversation between filmmakers Felipe H. Caro (director, La Cacheras), Mary Evangelista (director, La Gloria), Frances Kroon (cinematographer, Balloon), Andrew Yuyi Truong (cinematographer, First Generation), Andrew Vasquez (director, Ruby's Quinceanera) and Zamarin Wahdat (director and cinematographer, Bambirak and Buck.)
See the full post-screening Q&A below and keep reading to learn more about our 2020 Fellows' exciting work!
Truong spoke to the stylized visuals of First Generation and his collaboration with director Jeannie Nguyen. "It's great working with a director that is visual," he said. "We're both from San Jose, and the short revolves around coming of age in San Jose. We wanted to portray it in a very naturalistic, realistic type of light." Truong also said that San Jose has never really been photographed in film before. Having lived there helped the filmmakers immensely in capturing the city from their point of view, he said.
Of the VHS-shot sequences of the short, Truong said, "We wanted to at least give some timely element because the short does take place in the early 2000s. We added that VHS footage to kind of create an intimacy amongst the friends." He allowed the actors to record each other with the VHS camcorder when shooting the scene, which added an authentic, unpolished look to the film, Truong said.
Kroon, the cinematographer of Balloon, spoke to the film's frame rate and unique visual language, saying: "I guess it was more built on emotion. After chatting with the director and understanding the emotion behind different scenes, I created this kind of triangle of different emotions in each scene.
Each corner of the triangle is related to a different kind of [filmic] techniques," pointing to the use of slow-motion in certain sections as relating to the short's themes of disempowerment. Kroon said that much of the film's visual language was about "when you're in an emotional experience, a lot of it seems kind of worse than it is." So not seeing 'it', she says, "can be a bit heavier than necessarily seeing everything."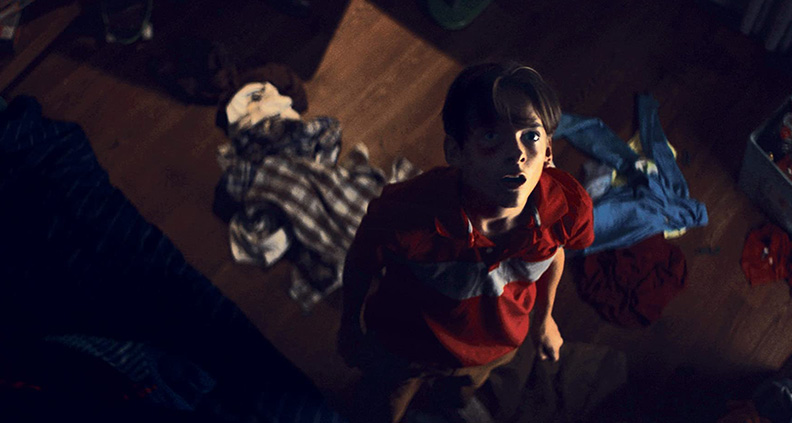 What was the inspiration behind Caro's nonfiction short La Cacheras? Caro first heard about "cacheras" in 2015 after shooting a music video in a rural region of Columbia, outside Cartagena. After learning more about the tradition, Caro began speaking with locals to gather more information, deciding to structure his film as a documentary.
"With our production company [Cumbia Films], every product that we produce is with the purpose of honoring our own culture, our stories. To give a voice to underrepresented communities, such as this one." He continued: "These communities don't have the tools and the resources to tell their own stories. The saying that when reality beats fiction? This is one of those stories." It was an important story to tell considering the fact that such traditions are dying out, he said.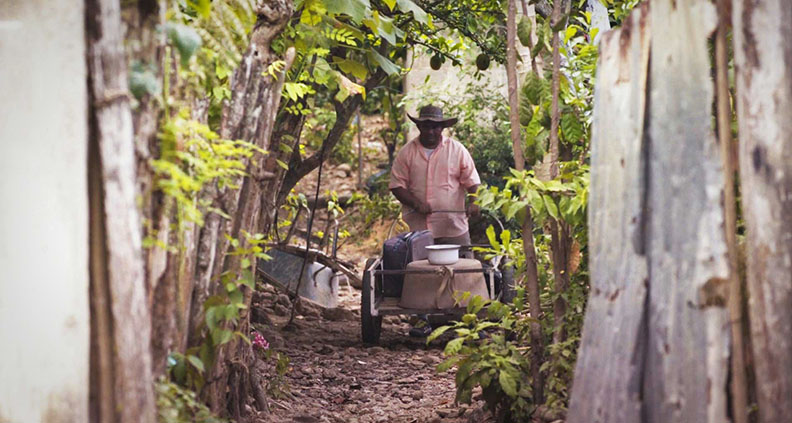 Switching gears from cinematography to directing, Bambirak director Zamarian Wahdat said her inspiration came from a very personal place. Originally from Afghanistan, Wahdat spoke to a childhood memory of growing up in Germany and attending German schools.
Wahdat wanted to explore the tension between a young girl's obliviousness toward the racial tension encountered by her working class family and her father's hyper-awareness of people's perceptions of him based on his non-European physical appearance. "And how it effects their connection and what sacrifices he later on makes in the film, because he has to work—he has to integrate, and she's actually behaving very outspoken," she said.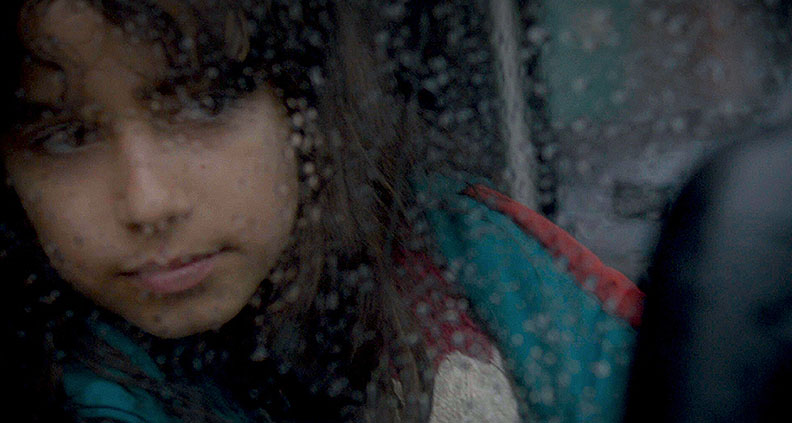 Also representing the film Buck as cinematographer, Wahdat said that making the explicit gay-themed short was an "intimate" experience. Wahdat spent a little over a week with director Jovan James in Baltimore to understand the world of his main character and his story, shaping together the visual world of the film.
Said Wahdat, "Having this knowledge [of] what this story actually internally means to them [James and actor/co-director Elegance Bratton], what they try to achieve helped me a lot in visualizing such an internal piece, and coming up with the visual language." Both actors and filmmakers had to all let down their walls, she said. "Because the actors were really good, it gave us room to be flexible with the camera."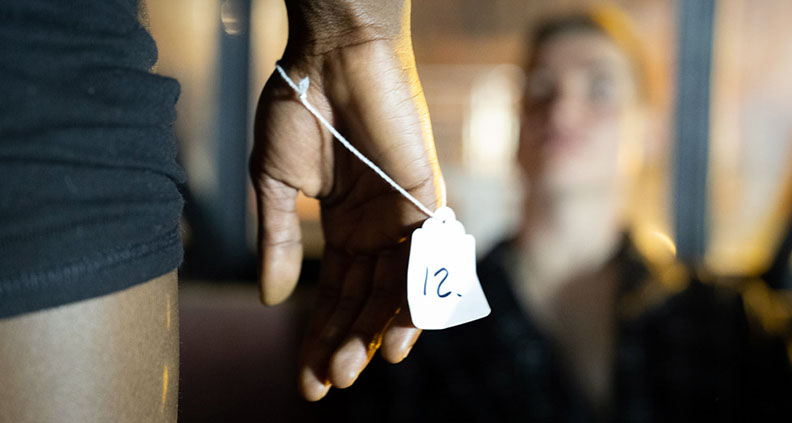 Ruby's Quinceanera, a fun '90s-themed music video with a comedic and nostalgic tone, was for director Vasquez an ode to Mexican culture. Growing up as a Mexican-American in Los Angeles in the '90s, Vasquez said, "We had a couple of friends who were interested in creating a piece and we thought: what was original for us and our identity, growing up as Mexican-Americans in LA? And we just thought about VHS, and the nostalgia of that."
"We thought the tone—the VHS tone—led to the comedy, because growing up and going to the quinceanera circuits there's so much nostalgia there. But also so much comedy." In incorporating musicians and other cultural elements, Vasquez said, "This is how we celebrate."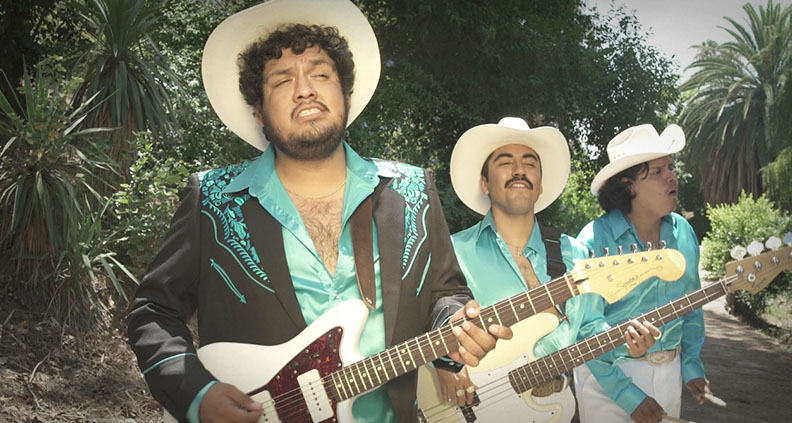 Of her lovelorn queer-themed short La Gloria, director Mary Evangelista said, "When I read La Gloria, in particular, it just really spoke to me, being queer myself and very much having these unrequited crushes and all of that." Evangelista knew it'd be a fun and exciting project, especially because of the harmonious relationship that developed between the film's collaborators throughout the process.
"It was just like this whole thing where we can kind of speak and not speak and we understand each other, this sort of family affair where we're all just helping each other out and trying to make those crazy days," she said.
Film Independent's Artist Development programs promote unique independent voices by helping filmmakers create and advance new work. To support our work with a donation, please click here.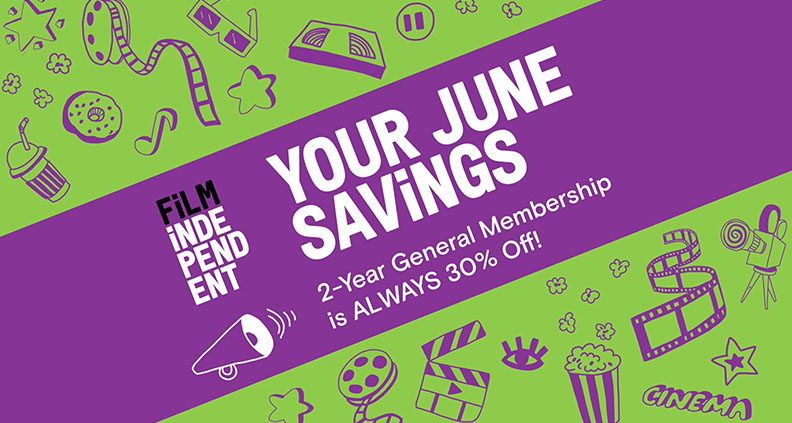 To become a Member of Film Independent, just click here. New Members who join during the month of June always receive 30% off a general two-year Membership.
More Film Independent…
(Header: Buck)