If You Haven't Been to Bring the Noise Yet, This is What You've Been Missing
Good news, folks: the weekend is nearly upon us! But along with the promise of those two long, languid days of rest, so too arrives the weekly pressure to get out and do something; to make the most of your precious free time before suiting up for another long workweek Monday morning. But if you're staring at a wide-open iCal and already experiencing feeling of acute pre-FOMO, never fear. There's still time to get tickets to this Saturday's Bring the Noise screening at LACMA.
Each month at Bring the Noise, classic films are reimagined with a new score performed live, one night only, by a rotating group of guest musicians—featuring a who's-who of acclaimed musical artists. And this weekend, April 1, Bleachers' Jack Antonoff will lend his unique brand forward thinking pop to John Hughes 1985 high school classic, The Breakfast Club.
Don't believe us? That would be a really weird thing for us to lie about. But if not, check out Matt Owen's very cool poster: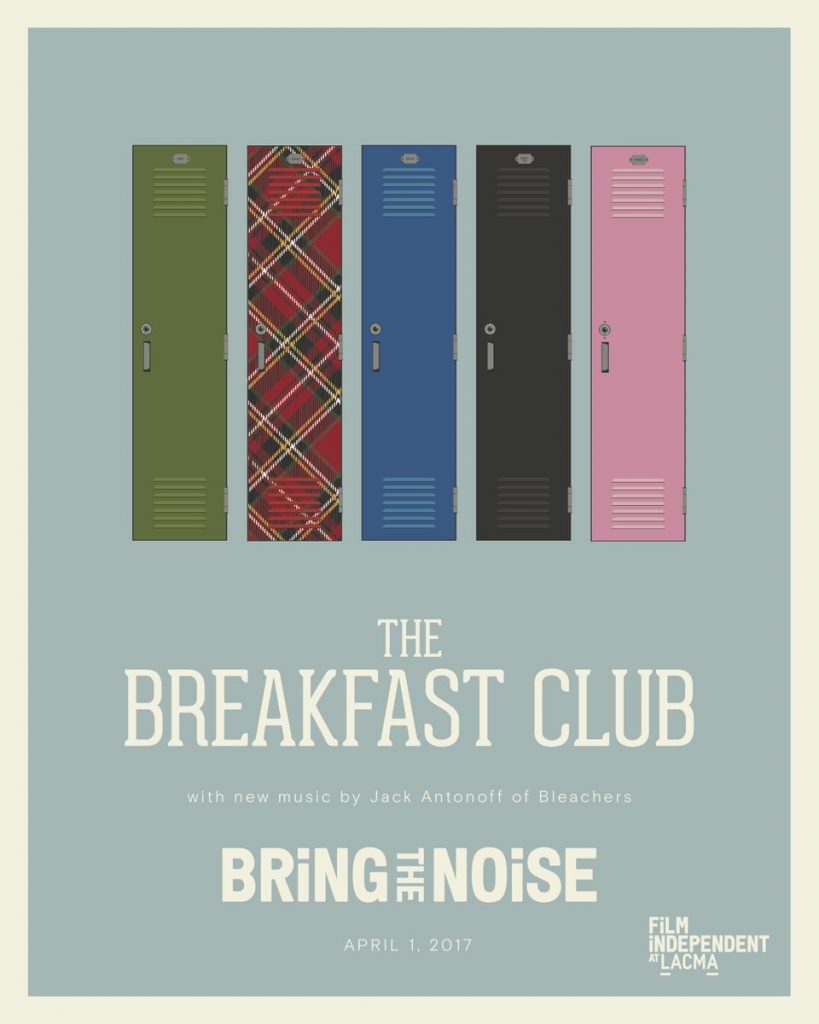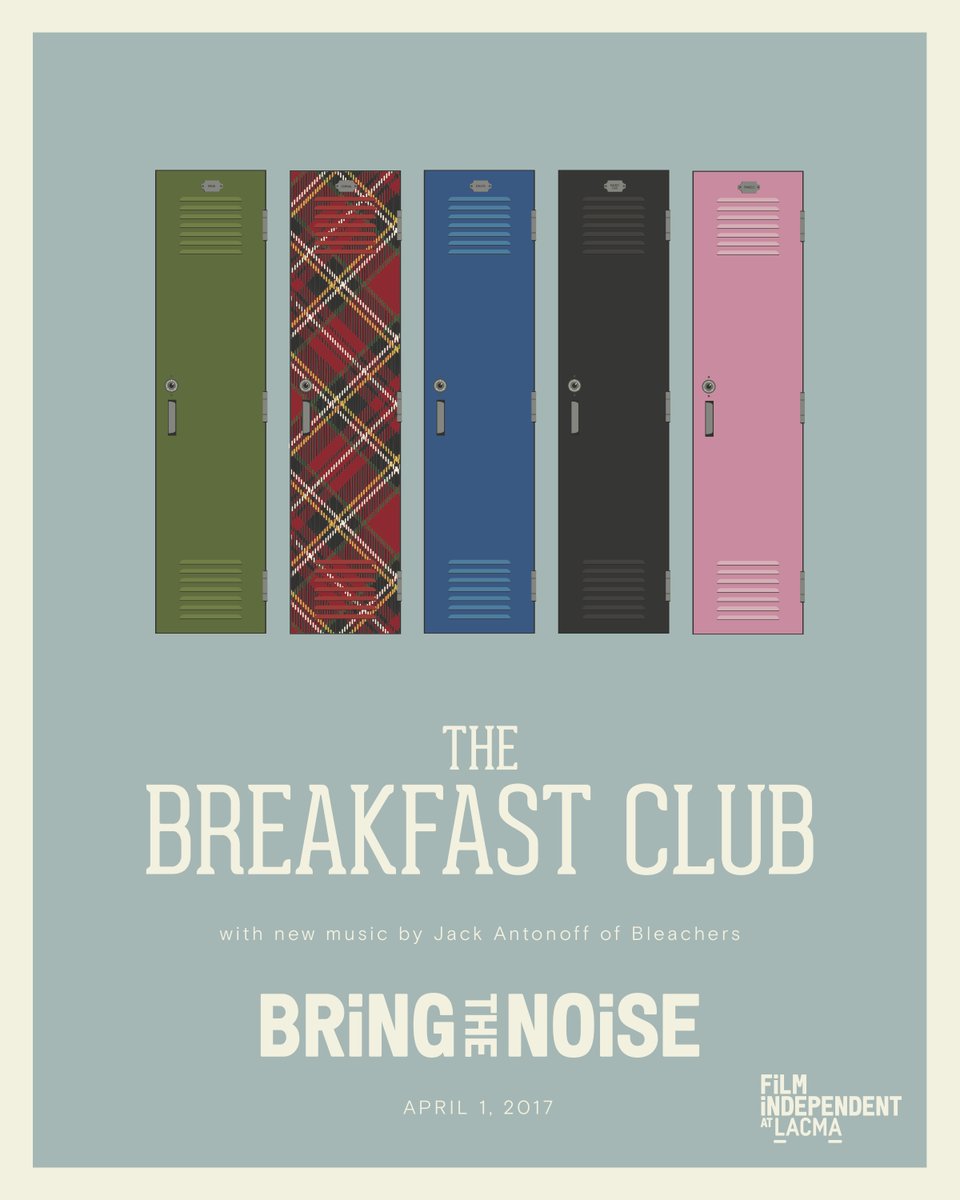 Of course, there's no substitute for seeing Bring the Noise in person. But if you're wondering what you've missed so far, let's hop back aboard the dingy corrugated walkways of the Nostromo and place ourselves in hypersleep to travel back to March 9, when YACHT put their John Carpenter-influenced electronic spin on Ridley Scott's 1979 sci-fi classic, Alien:
But before the band donned their bright orange jumpsuits to wrestle those terrifying bleeps and boops from an arsenal of vintage Moog synthesizes, we caught up with Claire, Jona and Rob at their rehearsal space as they were putting it all together:
Even though being trapped in space with an H.R. Giger-designed extraterrestrial killing machine would certainly be terrifying, for sheer body-shaking horror few things compare to being an awkward teenage girl in the early 1990s. Look no further than our first-ever Bring the Noise event in January, which featured Hunx and His Punx glam rock peacock Seth Bogart revisiting Todd Solondz's morbidly hilarious 1994 dark comedy, Welcome to the Dollhouse:
And here's our interview with Bogart in the lead-up, putting together his reimaging of the Dollhouse soundtrack from his Highland Park rehearsal space:
So c'mon, skip detention and come join the fun. Those DVR'd episodes of The Great British Bake Off will be waiting for you when you get home, promise.
Individual tickets are now available to the general public for $30. LACMA Members, seniors and students can pick up tickets for $25 and just $20 for Film Independent at LACMA Film Club Members. Click here for more info.
---
Film Independent at LACMA's Bring the Noise program is brought to you by Premier Sponsor Audi, Lead Sponsor Hollywood Foreign Press Association and Promotional Supporter KCRW 89.9FM.
For more about Bring the Noise, visit our blog. To find out more information about Film Independent at LACMA events, click here. Not a Member of Film Independent yet? Become one today.