WATCH: Outfest and Project Involve Team Up for 'United in Pride' Shorts – Available Now
June isn't just for dads, grads and National Corn on the Cob Day. It's also Pride Month—which each year commemorates the 1969 Stonewall Riots and ensuing, and enduring, Gay Rights movement. And it will come as no surprise that our friends at Outfest Los Angeles are celebrating the month with aplomb, despite the fact that Outfest's much-beloved LGBTQIA+ film festival isn't scheduled to kick off this year until August 20. But as a digital-only precursor to the main event, the venerable queer arts organization has launched its United in Pride fest, presented in partnership with our own Project Involve.
"Considering these unprecedented times, Outfest has reflected on how it rises to serve the needs of our community during Pride," says Outfest Executive Director Damien S. Navarro. "United in Pride is a program that stems from our Outfest Always On initiative. By leveraging our new Vimeo-backed digital platform and partnerships like Film Independent, we significantly increase the opportunities for filmmakers and audiences to discover one another."
Fi's contribution to the digital initiative—which continues with the Billboard and The Hollywood Reporter Pride Summit and Pride Prom, taking place online tomorrow, June 13—includes a special Coffee Talk presentation of a conversation between New Queer Cinema icons Gus Van Sant and John Cameron Mitchell, as well as a specially curated playlist of queer-themed P.I. shorts available here. Learn more about the "United in Pride" P.I. shorts below…
GET THE LIFE (2016)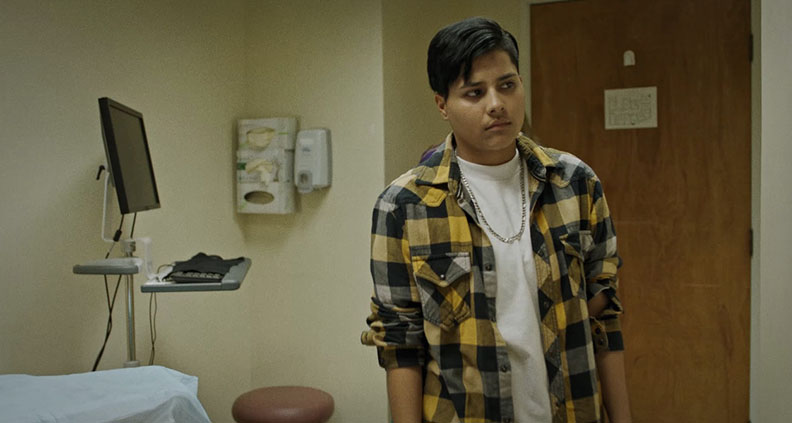 About the film: When a transgender teenager faces an unwanted pregnancy, he risks losing everything he loves in order to live courageously, seeking an abortion against the wishes of his lover. Starring Tonatiuh Elizarraraz, Devanny Torres, Colette Kilroy, Cheryl Francis Harrington and Flor de Maria Chahua. Director: Ozzy Villazon, Writer: Adelina Anthony, Producer: Sue-Ellen Chitunya, Cinematographer: Simu Feng, Editor: Franzis Muller.
LA GLORIA (2019)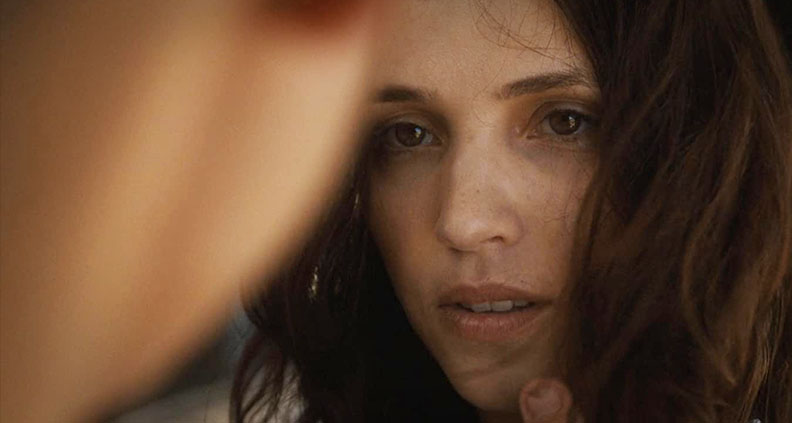 About the film: In following her suicide attempt, a queer lovelorn teen finds connection and solace with her abuela through the secret language of dreams, while growing closer to her brother's best friend. Starring Cris Gris, Alma Adams and Michelle Badillo. Director: Mary Evangelista, Writer: Stephanie Adams-Santos, Creative Executive: Amy Ma, Producers: Apoorva Charan, Adanne Ebo, Gia Rigoli, Cinematographer: Lorena Durán, Editor: Sunghwan Moon.
ROBO SAINTS (2015)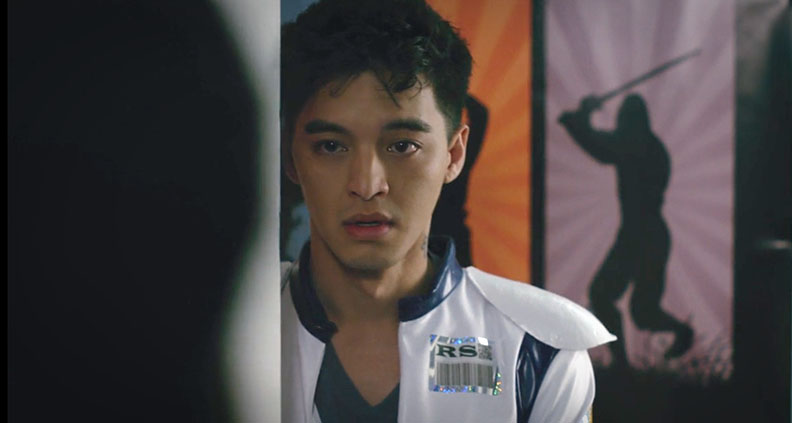 About the film: Cosplaying serves as a metaphor for the heroic courage needed to express one's identity—as well as one's emotions—when a gay male cosplayer dresses up as a female anime character to win the heart of his best friend, whom he's harbored a secret crush for a long time. Starring Carlin James, Robert Ryu and Erika Quintana. Writer/Director: Peter Wonsuk Jin, Producer: Jorge Garcia Castro, Cinematographer: Moira Morel, Editor: Robert Lee.
VÁMONOS (2015)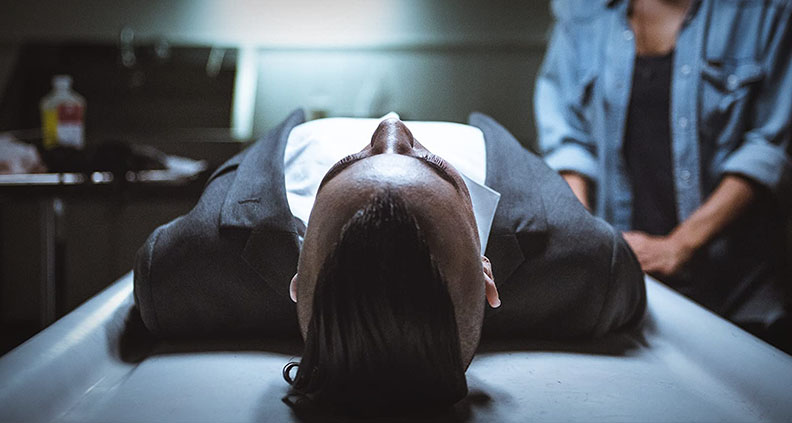 About the film: When Mac—a young, butch Latina dies—her girlfriend Hope must overcome both personal grief and the homophobic hostilities of her family in order to respectfully send Mac off. Starring Jessica Camacho, Natalie Cordova-Buckley and Vico Ortiz. Director: Marvin Bryan Lemus, Writers: Moira Morel and Erick Castrillon, Producer: Carlos Garza, Cinematographer: Moira Morel.
YOU'RE DEAD TO ME (2013)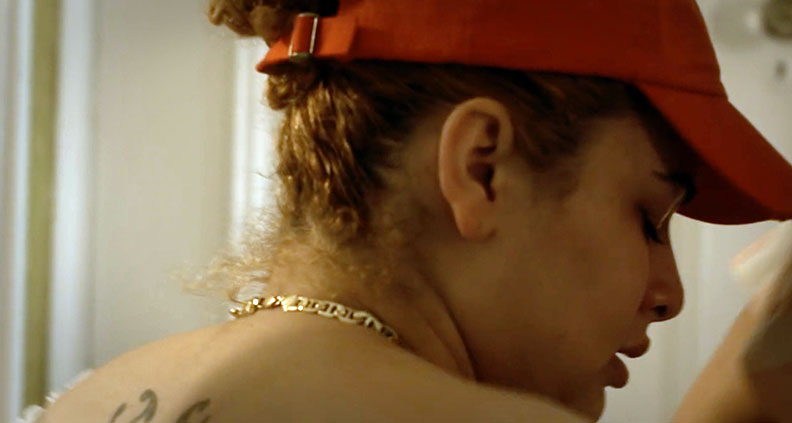 About the film: Andrea, a grieving Chicana mother, confronts an uninvited family member before her Día de los Muertos celebration. By night's end, death offers her a choice that she couldn't make in life. Starring Carolina Espiro, Laura Patalano and Harmony Santana. Director: Wu Tsang, Writer: Adelina Anthony, Producer: Melissa Haizlip, Cinematographer: Michelle Lawler.
CARE (2016)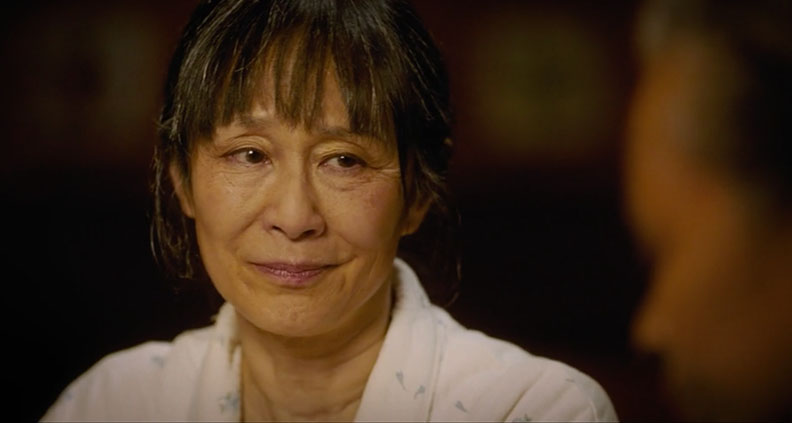 About the film: Rose, an elderly woman living in an assisted living facility, is deeply aware of the passage of time. Unexpectedly, she falls for another resident, Bea. But with her memory failing, she reflects on this love before she forgets their connection entirely. Starring Kim Miyori, Rosemary Thomas and Sabra Williams. Director: April A. Wilson, Writer: Donna Choo, Producer: Zoe Sua Cho, Cinematographer: Isiah Donté Lee, Editor: Sara Pellegrini.
To view the complete program of United in Pride shorts, click here. To learn more about Project Involve and other Film Independent Artist Development programs, click here. Outfest Los Angeles takes place August 20-30, 2020.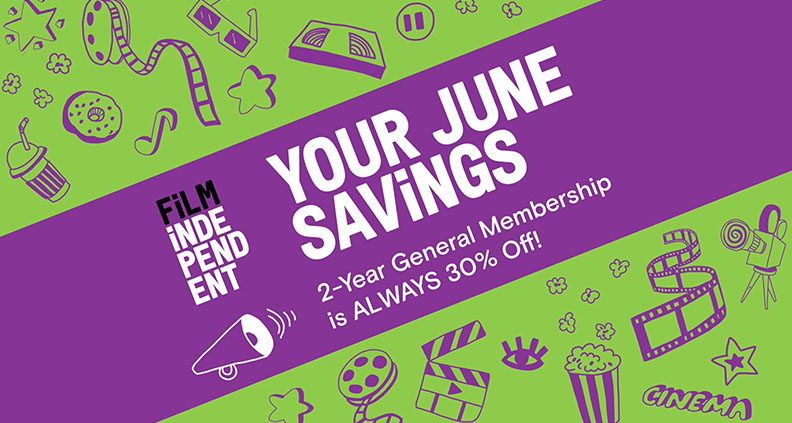 To support Film Independent with a tax-deductible donation, click here.
More Film Independent…
(Header: Get the Life)