Festival Visions: House of Tulip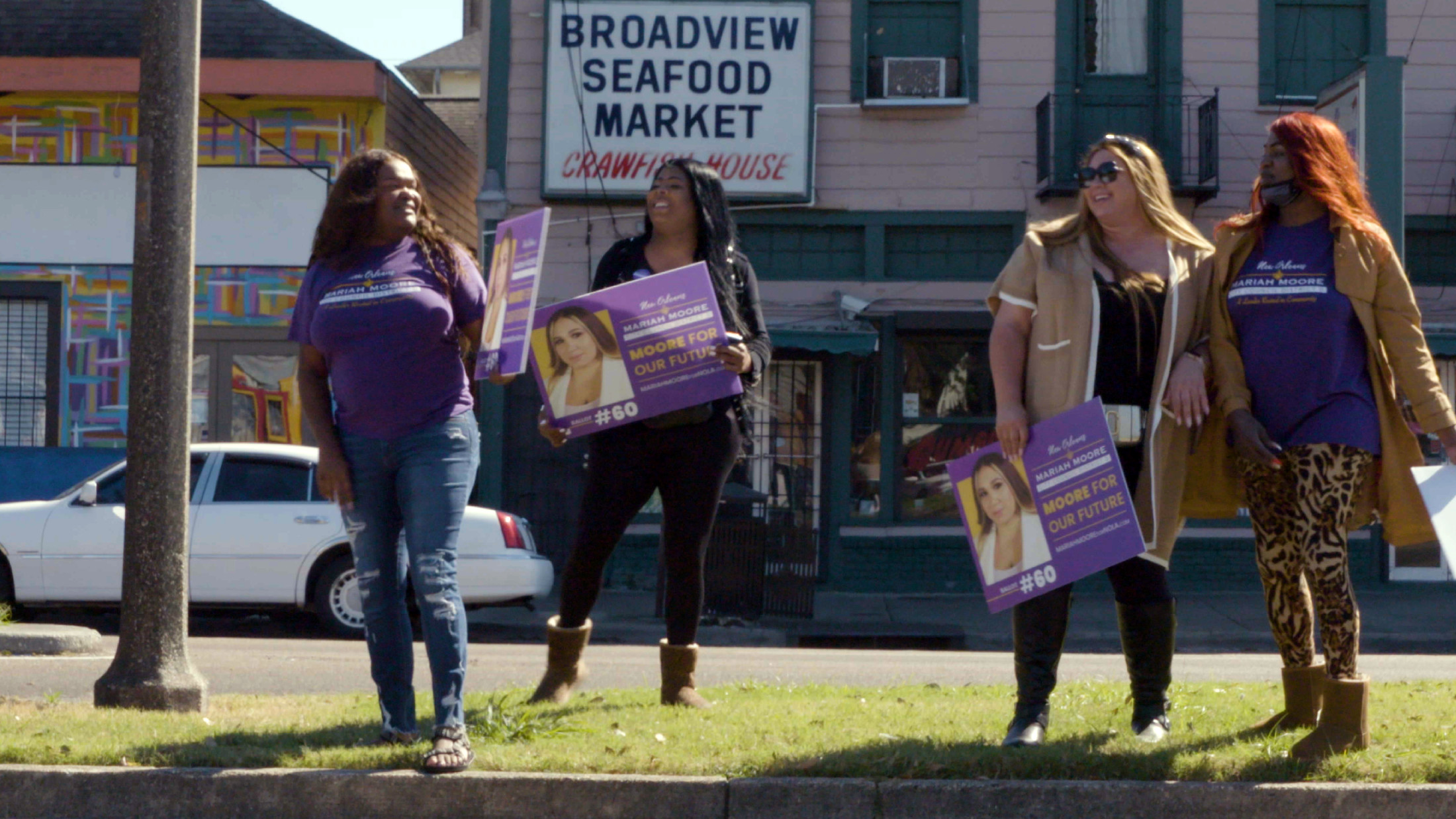 Festival Visions: House of Tulip
Please note…
This online screening has reached its registration capacity*.
* Except Arts Circle and Film Lover Members – see 'Registration Information' below
Film Independent Presents: Festival Visions is a new three-part series that shines a light on films discovered this year in regional film festivals across the US. We're excited to present these exceptional titles that are currently without distribution and deserve to be seen by a wider audience.
You're invited to join us for an online screening of House of Tulip, followed by a pre-recorded conversation with writer/director Cydney Tucker, moderated by Zuri Obi (Programmer, New Orleans Film Festival).
House of Tulip was selected for Festival Visions in partnership with the New Orleans Film Festival and will screen alongside Runner. (Also, no need to register for both of these titles – as long as you register for one film, you'll be able to see both.)
House of Tulip follows two Black trans activists as they run for office and work to build Louisiana's first housing refuge that provides residency for trans and gender non-conforming residents. We follow the founders Mariah Moore and Milan Sherry as they fight to use their organization to protect and build community in a state with one of the highest gun-related murder rates in the country. Their journeys highlight the dangerous yet beautiful reality of what it means to be Black trans women in the Deep South.

2022, 23 minutes, color | Directed by Cydney Tucker | Main Cast Mariah Moore, Milan Sherry, Marquel Dominick | Produced by Zaferhan Yumru

Registration Information
Film Independent Members and the general public can register for this event starting at 9:00 am PT on Monday, July 17. | Registration is free; one registration per individual.
Arts Circle and Film Lover Members are guaranteed access to this event; email membership@filmindependent.org for more information.

How to Watch
On the first day of screening availability, registrants (and guests, when applicable) will be emailed a secure link by our partner Vision Media to watch this title in the Film Independent Presents Online Screening Room.

Accessibility
Film Independent is committed to hosting events that are accessible. For inquiries regarding accessibility, or to request an accommodation, please contact us at accessibility@filmindependent.org or 323 556 9305.
Closed captioning will be available for this film.

Online Screening Policies
Availability window and registration capacity may vary; always register as early as possible to ensure access. Links are watermarked, nontransferable and may only be used by the individual who completed the registration. Limit one link per individual, per event.
Registrants are required to follow all rules and guidelines as laid out by Film Independent and/or its partners. If a guest has been registered for an event by a Member, these policies shall apply to that guest. Violation of policies may result in suspension or termination of Membership/access to future events.
Event details and guest participation are subject to change or cancellation without prior notice.