Free Members-Only Screening: On the Record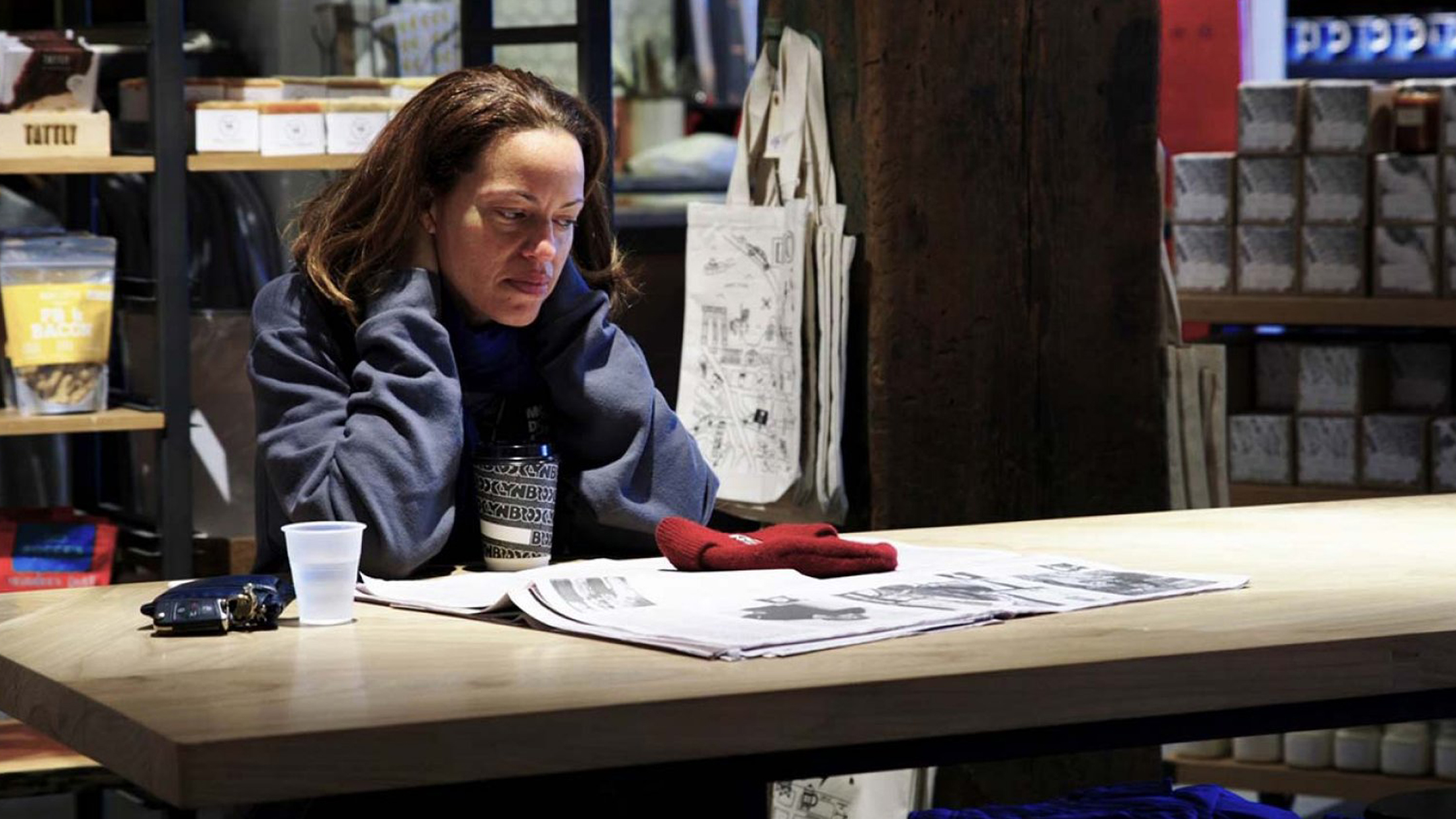 Free Members-Only Screening: On the Record
Please note…
This screening has reached its registration capacity.
Don't miss the Q&A…
After you register for this screening, be sure to register for the follow-up event, Members-Only Q&A: On the Record, featuring a conversation with writers/directors/producers Kirby Dick and Amy Ziering. (Friday, May 29 – 3:00 pm PT)

Directed and produced by Kirby Dick and Amy Ziering (The Hunting Ground, The Invisible War), and first reported by The New York Times, On the Record presents the powerful, haunting story of music executive Drew Dixon (collaborator on hit records by Method Man and Mary J. Blige, Estelle and Kanye West, and Whitney Houston) as she grapples with her decision to become one of the first women of color, in the wake of #MeToo, to come forward and publicly accuse hip hop mogul Russell Simmons of sexual assault.
The documentary, which premiered at the 2020 Sundance Film Festival to rave reviews, chronicles not only Dixon's story but that of several other accusers – Sil Lai Abrams, Sheri Sher – delving deeply into the ways women of colors' voices are all too often silenced and ignored when they allege sexual assault, as well as the cultural forces that pressure them to remain silent.
On the Record is produced by Dick and Ziering's Jane Doe Films with Dan Cogan, Geralyn Dreyfous and Jenny Raskin for Impact Partners, Regina K Scully for Artemis Rising, Ian Darling for Shark Island Institute and Abigail Disney for Level Forward serving as executive producers. The creative team includes producers Jamie Rogers and Amy Herdy.
2020, 97 minutes, color | Written by Kirby Dick, Amy Ziering and Sara Newens; Directed and produced by Kirby Dick and Amy Ziering; Featuring Drew Dixon, Sil Lai Abrams and Sheri Sher
Registration Information
All Film Independent Members can register for this online screening starting at 12:00 pm on Monday, May 11. | Registration is free; limit one per Membership. | Proof of Member status is required to complete registration.
Arts Circle and Film Lover Members are guaranteed access to this event; email membership@filmindependent.org for more information.
How to Watch
At the beginning of the first day of screening availability, registered Members (and guests, when applicable) will be emailed a secure link by our partner Vision Media to watch this title in the Film Independent Presents Online Screening Room.
Online Screening Policies
Availability window and registration capacity may vary; always register as early as possible to ensure access. Links are watermarked, nontransferable and may only be used by the Member who completed the registration. Limit one link per Membership, per event.
Members are required to follow all rules and guidelines as laid out by Film Independent and/or its partners. If a guest has been registered for an event by a Member, these policies shall apply to that guest. Violation of policies may result in suspension or termination of Membership.
Event details and guest participation are subject to change or cancellation without prior notice.