Members-Only Q&A: Crip Camp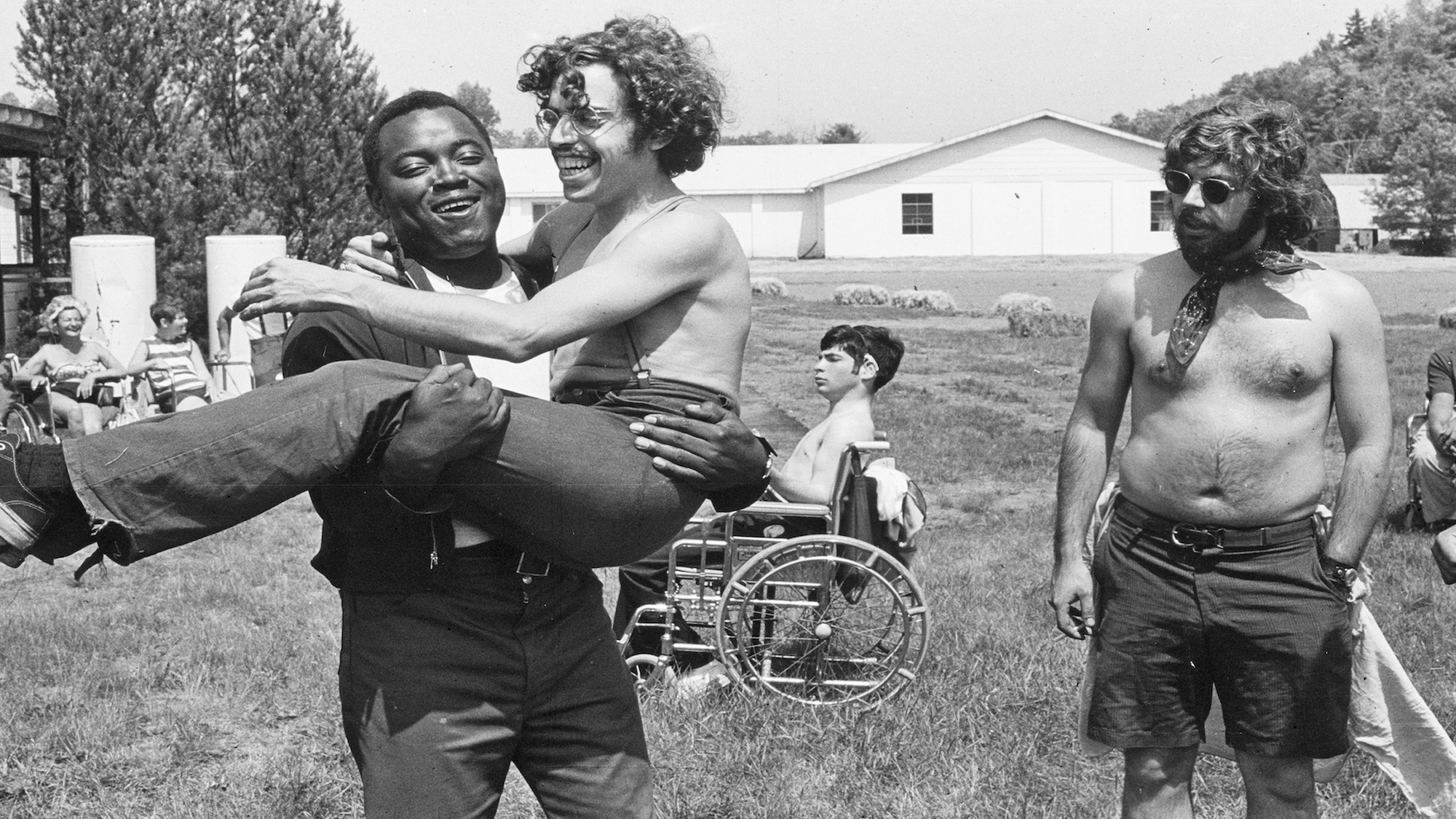 Members-Only Q&A: Crip Camp

Film Independent Members and guests are invited to join us for a live Q&A with Crip Camp writers/directors/producers Nicole Newnham and Jim LeBrecht. Moderated by Josh Welsh (President, Film Independent).
In the early 1970s, teenagers with disabilities faced a future shaped by isolation, discrimination and institutionalization. Camp Jened, a ramshackle camp "for the handicapped" in the Catskills, exploded those confines. Jened was their freewheeling Utopia; a place with summertime sports, smoking and makeout sessions awaiting everyone, and campers felt fulfilled as human beings. Their bonds endured as they migrated west to Berkeley, California — a promised land for a growing and diverse disability community — where friends from Camp Jened realized that disruption and unity might secure life-changing accessibility for millions.
Co-directed by Emmy®-winning filmmaker Nicole Newnham and film mixer (and former camper) Jim LeBrecht, this joyous and exuberant documentary arrives the same year as the 30th anniversary of the Americans with Disabilities Act, at a time when the country's largest minority group still battles daily for the freedom to exist. Crip Camp is executive produced by President Barack Obama and Michelle Obama; Tonia Davis and Priya Swaminathan; Oscar® nominee Howard Gertler (How to Survive a Plague) and Raymond Lifchez, Jonathan Logan and Patty Quillin; LeBrecht, Newnham and Sara Bolder produce.
Crip Camp is available on Netflix.

2020, 106 minutes, color | Written by Nicole Newnham, Jim LeBrecht | Directed by Nicole Newnham, Jim LeBrecht | Featuring Judy Heumann, Jim LeBrecht, Denise Sherer Jacobson, Neil Jacobson | Produced by Nicole Newnham, Jim LeBrecht, Sara Bolder
Event details and guest participation are subject to change or cancellation without prior notice.