10 Don't-Miss Indies: What to Watch in October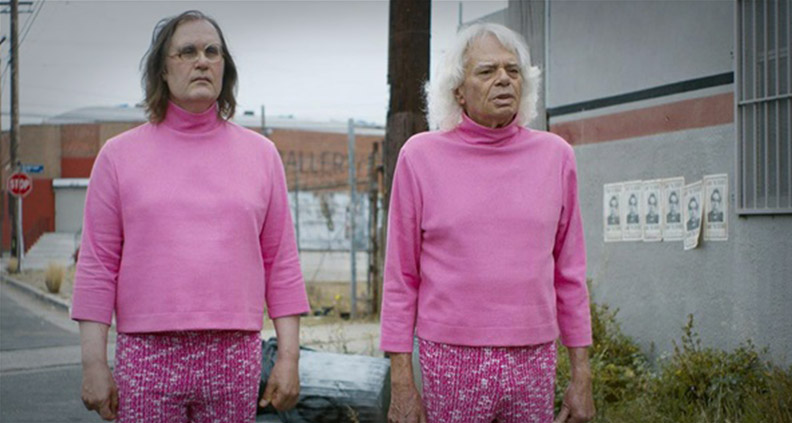 THE GREASY STRANGLER
When: October 7
Where You Can Watch: Theaters/VOD
Director: Jim Hosking
Starring: Michael St. Michaels, Sky Elobar, Elizabeth De Razzo
Why We're Excited: Halloween season is upon us, which means people are finally in the mood for a good scare. Technically we only have one official horror movie on the list this month, but Jim Hosking's feature debut The Greasy Strangler definitely earns its place among October's line-up of creepshows. This disturbing, dark comedic thriller (which premiered at Sundance earlier this year) is already generating buzz as a future cult classic. The film stars Michael St. Michaels and Sky Elobar as a peculiar father-and-son duo who run a "Disco walking tour" of Los Angeles. A competition begins brewing between them when a sexy woman arrives, causing each of the awkward men to try their hand at seducing her. Meanwhile, an oily villain lurks in the shadows—a maniacal serial killer stalking the streets in search of the next innocent neck he can get his greasy grip around. Hosking's campy midnight movie is guaranteed to make you either laugh or vomit—or both!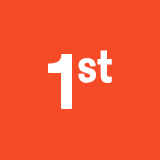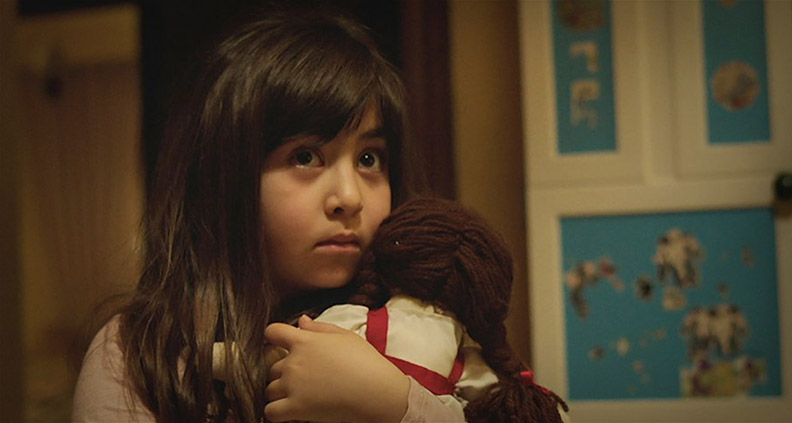 UNDER THE SHADOW
When: October 7
Where You Can Watch: Theaters
Director: Babak Anvari
Starring: Narges Rashidi, Avin Manshadi
Why We're Excited: Gaging from the reactions of those who've already seen this horror flick from the first-time Iranian filmmaker Babak Anvari, Under the Shadow is the one film this month sure to get the most scares out of its audiences. Set in 1980s Tehran post-revolution, a mother and daughter must do their best to cope with loss and sorrow in the aftermath of the Iran-Iraq war. As if the emotional warfare weren't enough, an evil presence begins haunting their home, inviting terror back into their lives. Anvari's film has been generating great buzz since premiering at Sundance 2016—partly because Iranian horror films are not typically found at many festivals, but also due to film's careful approach to inflicting fear upon its viewers. Instead of cheap thrills and million dollar special effects, Anvari relies on intellect, psychology and a natural approach to get us to jump out of our seats.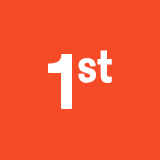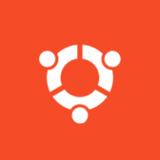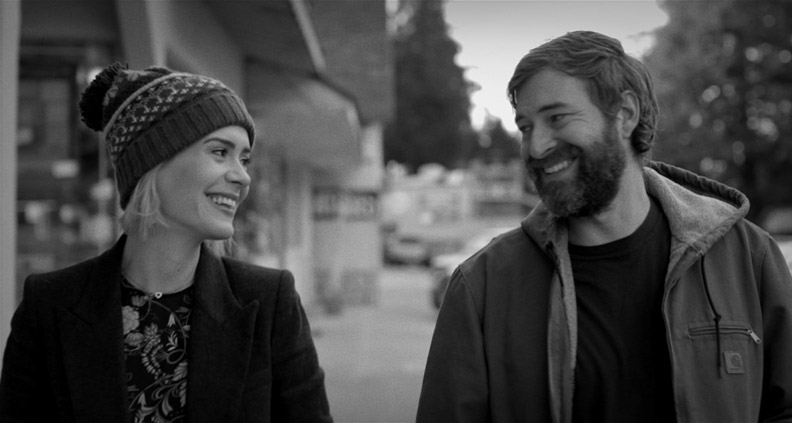 BLUE JAY
When: October 7/October 14
Where You Can Watch: Theaters/VOD
Director: Alexandre Lehmann
Starring: Mark Duplass, Sarah Paulson
Why We're Excited: Two high school sweethearts serendipitously run into one another some 20 years after breaking up and subsequently losing touch. Mark Duplass and Sarah Paulson star in Alexandre Lehmann's debut feature, which has been receiving nothing but praise since premiering at this year's TIFF. Duplass, nominated for a Film Independent Spirit Award in 2006 for The Puffy Chair, penned the screenplay and takes a vulnerable acting turn as Jim. Recent Emmy winner Sarah Paulson co-stars as Amanda, Jim's "one that got away"—taking on a role that only further insists how versatile she is as an actor. The film's black-and-white cinematography compliments Lehmann's bittersweet realism natural filmmaking aesthetic. What's more, Film Independent Members Xan Aranda and Mel Eslyn produced the film.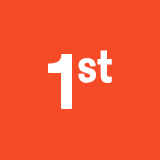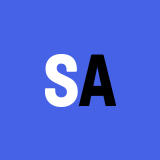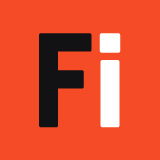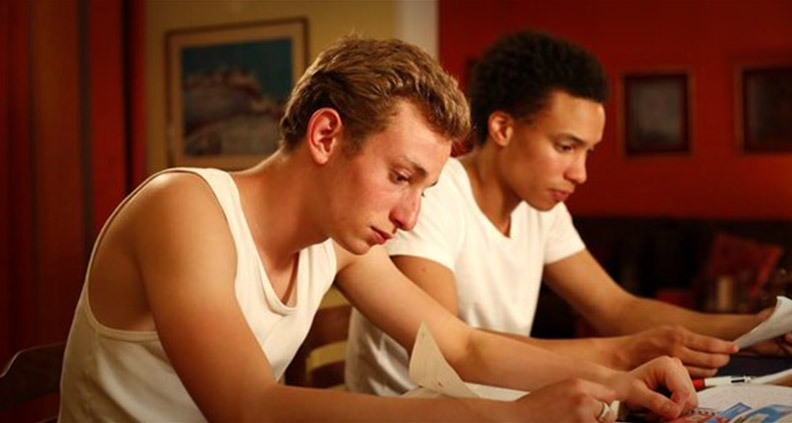 BEING 17
When: October 7
Where You Can Watch: Theaters
Director: André Téchiné
Starring: Sandrine Kiberlain, Kacey Mottet Klein, Corentin Fila
Why We're Excited: French auteur André Téchiné's latest is a coming-of-age drama that competed for the Golden Bear at the Berlin International Film Festival. Two teenagers, Damien and Thomas (Kacey Mottet Klein and Corentin Fila), are at odds with one another. Thomas tends to be a bully, perhaps as a way of coping with his ailing mother. Damien's mother Marianne (Sandrine Kiberlain) takes pity on Thomas and invites him to come and live with her and Damien, resulting in a most unexpected, evolving relationship. Being 17 captures a fragile, pivotal age for young men, taking a sensitive approach to depicting masculinity and love and proving that a movie about young men doesn't have to any different than any other movie about two people in love. Téchiné has received countless accolades throughout his career, and this moving drama is yet another for him to celebrate. The film also won the International Grand Jury Prize at Outfest.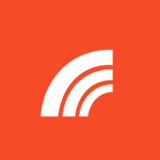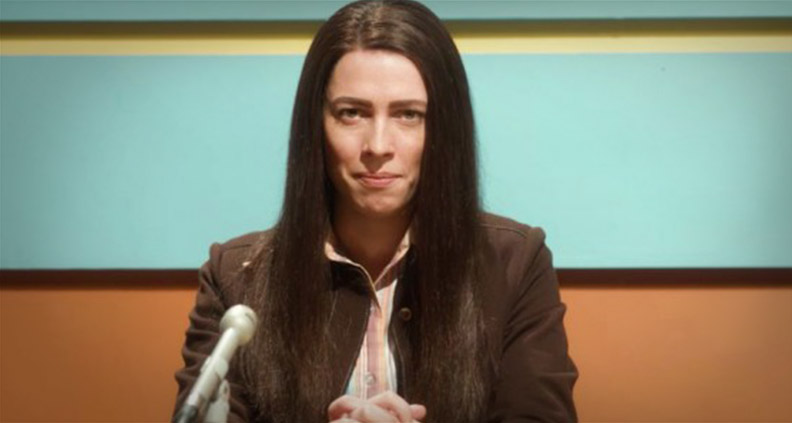 CHRISTINE
When: October 14
Where You Can Watch: Theaters
Director: Antonio Campos
Starring: Rebecca Hall, Michael C. Hall
Why We're Excited: Spirit Award nominated filmmaker Antonio Campos's newest film is based on the tragic true story of news reporter Christine Chubbuck, who committed suicide on live TV in 1974. Campos invites audiences to get to know the real Christine with this sympathetic biopic, which takes care to showcase Chubbuck's talent and humanity even as she slips further down the hole of mental instability. Spirit Award winner (as part of the ensemble of Please Give—Robert Altman Award) Rebecca Hall delivers the performance of her career as Christine, sure to earn her attention during awards season. Campos is sensitive to mental illness and the struggles of those who face such debilitating conditions as anxiety, depression, OCD and bipolar disorder. Co-starring Tracy Letts and Michael C. Hall, the film competed for the Grand Jury Prize at this year's Sundance, where it premiered.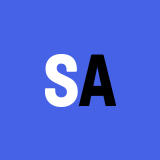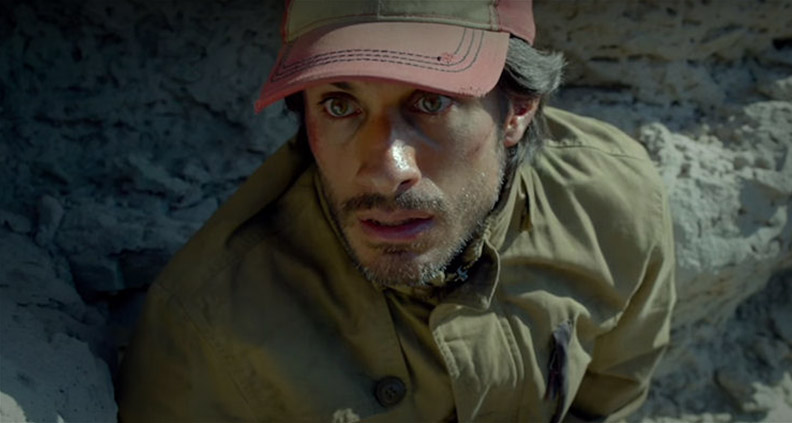 DESIERTO
When: October 14
Where You Can Watch: Theaters
Director: Jonás Cuarón
Starring: Gael Garcia Bernal, Jeffrey Dean Morgan
Why We're Excited: Call us biased, but those Cuarón fellas really know what they're doing when it comes to cinema. Jonás (son of Alfonso) Cuarón's second feature tackles one of politics' hottest hot-button issues: immigration. The film follows a group of Mexican migrant workers seeking to (illegally) cross the US border in search of a better life. But the migrants' hopes and dreams are quickly interrupted by violence as Jeffrey Dean Morgan's unhinged, racist sniper makes them his target. The Mexican thriller stars Gael García Bernal and premiered at TIFF, where it won the International Federation of Film Critics prize, and had its US premiere at our very own LA Film Festival—check out highlights from the red carpet here. Cuarón's suspenseful drama is Mexico's Official Entry for Best Foreign Language Film at the Oscars, giving American audience members the opportunity to see how terrifying things are on the other side of the fence.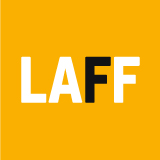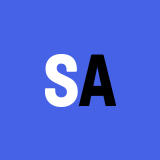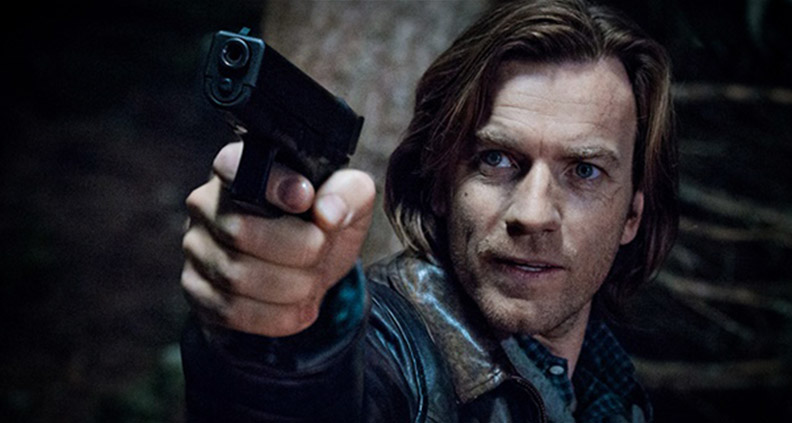 OUR KIND OF TRAITOR
When: October 18
Where You Can Watch: DVD/VOD
Director: Susanna White
Starring: Stellan Skarsgard, Ewan McGregor 
Why We're Excited: You may have missed Susanna White's thrilling first feature when it was in theaters, but now you can check it out at home on DVD/VOD. Ewan McGregor and Naomie Harris star as a seemingly normal couple who gets more than they bargained for while on vacation in Morocco, becoming pawns in a dangerous game involving the Russian Mafia and British Secret Service. It's a cutthroat game of cat-and-mouse as the couple tries to navigate through an unfamiliar terrain, not knowing whom they can trust. The screenplay is based upon the best-selling novel from espionage icon John le Carré, adapted to the screen by Hossein Amini. Given the caliber of the material, actors and collaborators, White definitely has some bragging rights when it comes to touting her debut.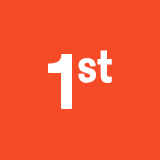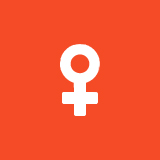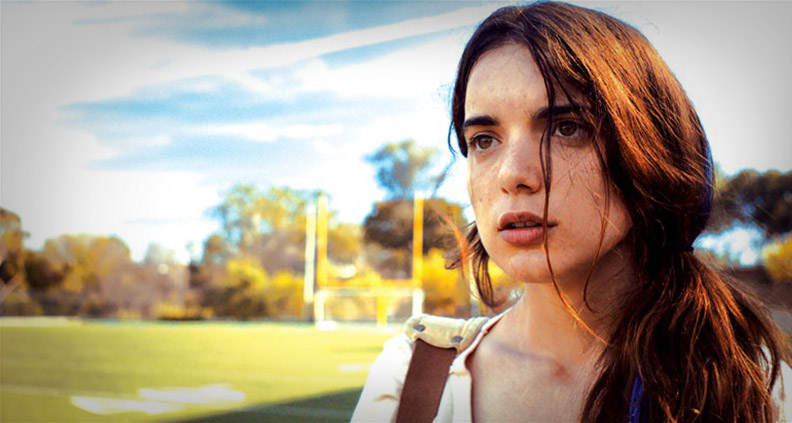 FIRST GIRL I LOVED
When: October 18
Where You Can Watch: Theaters, iTunes
Director: Kerem Sanga
Starring: Dylan Gelula, Brianna Hildebrand
Why We're Excited: With just two features, Kerem Sanga has already become a name we look forward to hearing. Sanga's The Young Kieslowski won Best Narrative Feature at the 2014 LA Film Festival and First Girl I Loved (his follow-up) won the Audience Award for "Best of NEXT" at the Sundance. Avoiding the clichés and trite formulas of so many LGBT films, Sanga's romantic drama is a sweet snapshot of the passion and pain that accompanies falling in love for the first time. Dylan Gelula stars as Anne, a California high-school student whose budding sexuality is something she's ready to embrace head-on after realizing her feelings for Sasha (Brianna Hildebrand), the most popular girl at school. Film Independent Fellow Seth Caplan is one of the film's producers, and the film was the recipient of Film Independent's Film LA grant. To learn more, check out our interview with Sanga and Caplan from earlier this year.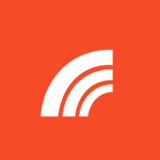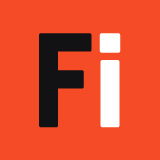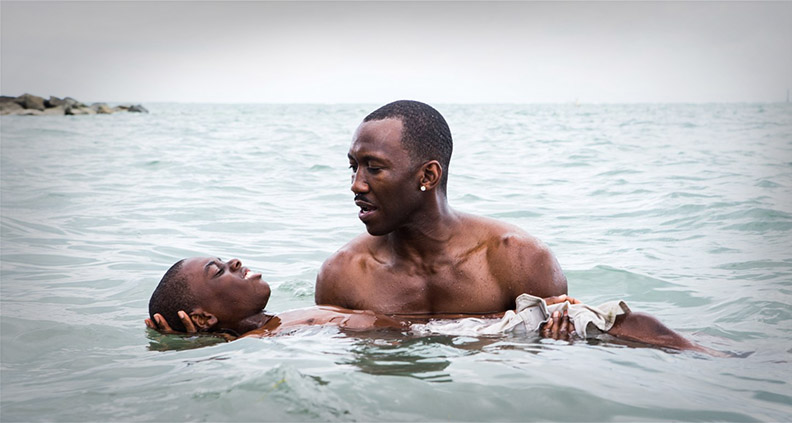 MOONLIGHT
When: October 21
Where You Can Watch: Theaters
Director: Barry Jenkins
Starring: Mahershala Ali, Shariff Earp, Janelle Monáe
Why We're Excited: One of the year's most well received festival features is Barry Jenkin's acclaimed debut, Moonlight. Shining since the moment it premiered at Telluride, the film tells the story of Juan (Mahershala Ali), following the young man from childhood to adulthood. Along the way, we travel to Juan's unsafe Miami neighborhood, learn about his upbringing and empathize with the struggles of finding his place in the world as a young, gay African-American man. The buzz surrounding the film is undoubtedly due to its quality, but is likely also gathering in recognition of Jenkins as a bold new creative voice. Even better, Film Independent Members Dede Gardner and Andrew Hevia both worked on the film as producers.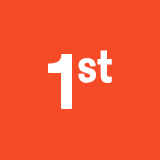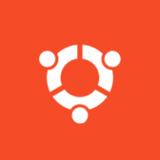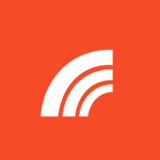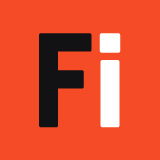 GIMME DANGER
When: October 28
Where You Can Watch: Theaters
Director: Jim Jarmusch
Starring: Iggy Pop
Why We're Excited: In the late '60s, one of music's most iconic rock musicians and his band were completely unaware of the trail they were about to blaze. In fact, Detroit's Iggy Pop and The Stooges didn't sell many records and only stayed together from 1967-1975 (eventually reuniting in 2003). But while Iggy and his band may not have had much luck by way of Billboard charts the bad was legendary their own right, highly regarded as progenitors of punk, heavy metal and alternative music. Five-time Spirit Award nominated filmmaker Jim Jarmusch has always made art to the beat of his own drum, and this year he has two films being released—one being this high-octane documentary delving deep into the history behind The Stooges and their immeasurable imprint in music history. Gimme Danger marks the second music documentary that Jarmusch has orchestrated, the first going behind the scenes of Neil Young's Crazy Horse Tour. Iggy's doc made a pop at the Cannes Film Festival when it premiered there this year, competing for the Golden Eye honor.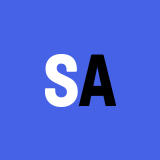 Key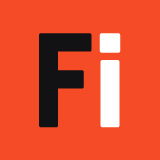 Film Independent Fellow or Member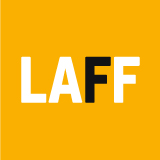 LA Film Festival Alum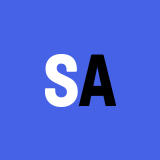 Film Independent Spirit Award Winner or Nominee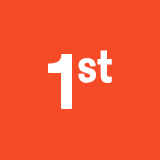 First-time Filmmaker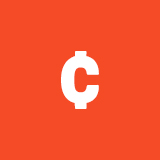 Microbudget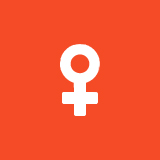 Female Filmmaker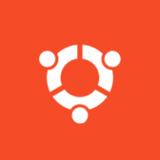 Filmmaker or Lead Characters of Color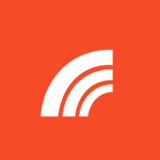 LGBT Filmmaker or Lead LGBT Characters