2017 LA Film Festival Competition Lineup Announced! What's Playing and How to See It.
Some wiseacre once observed that in Los Angeles, you're really never more than 20 or so feet away from a screenplay. And whether a brad-bound hard copy yellowing in the sun of your Uber driver's seat-pocket or a tidy .pdf open on the desktop of the hyper-focused cold brew enthusiast furiously typing away next to you at the coffee shop, the fact is undeniable: this town is virtually exploding with creativity. And sometimes the explosion is so fierce, it blasts those story ideas right out of their word processors and onto the big screen.
Of course, one such venue that this metaphorical mushroom-cloud has delivered these stories unto is the LA Film Festival—which today unveils its 2017 competition lineup, featuring 37 world-premiere titles, two international premieres and nine North American premieres chosen for the Festival's US Fiction, Documentary, World Fiction, LA Muse and Nightfall sections. All this, plus 51 short films, 15 Future Filmmaker High School shorts and nine web series episodes. So pack the Visine—because that's a lot of watching.
"Our competitions reflect who Film Independent is as an organization," says LA Film Festival Director Jennifer Cochis. "Within each section, you'll find discovery, diversity and promising talent both in front of and behind the camera." In fact, 42% of this year's competition films are directed by women—and 40% by people of color. With short films and web series, 32 countries are represented.
Added Programming Director Roya Rastegar, "the films curated for the 2017 competition reflect the changing political climate's impact on emerging independent filmmakers, who are compelled to tell stories about darker moments of despair and the powers of conviction, collectivity and resilience."
So! Which films will be joining our previously announced Opening Night title, Colin Trevorrow's The Book of Henry (plus special screenings Brigsby Bear and Queen Sugar) at this year's LA Film Festival? Let's find out:
US FICTION COMPETITION
Original voices with distinct visions from emerging and established American independent filmmakers.
20 Weeks – USA (DIRECTOR/WRITER Leena Pendharkar PRODUCER Jane Kelly Kosek CAST Anna Margaret Hollyman, Amir Arison, Sujata Day, Michelle Krusiec, Jocelin Donahue, Richard Riehle) – During a routine scan, a young couple navigating their first pregnancy discover a health condition that could gravely impact their baby, forcing them to re-examine their relationship and their future. World Premiere
And Then I Go – USA (DIRECTOR Vincent Grashaw WRITERS Brett Haley, Jim Shepard PRODUCERS Laura D. Smith, Rebecca Green CAST Arman Darbo, Sawyer Barth, Melanie Lynskey, Justin Long, Tony Hale, Carrie Preston, Melonie Diaz, Royalty Hightower, Sean Bridgers, Michael Abbott Jr.) – Two teenaged outsiders are demoralized daily at school, until an idea for vengeance offers them a terrifying release in this film that is based on the acclaimed novel Project X by Jim Shepard. World Premiere
Beauty Mark – USA (DIRECTOR/WRITER Harris Doran PRODUCERS Harris Doran, Penny Edmiston, Gill Holland, Kiley Lane Parker CAST Auden Thornton, Catherine Curtin, Laura Bell Bundy, Jeff Kober, Madison Iseman, Deirdre Lovejoy) – Inspired by true events, when a poverty-stricken young mother and her three-year-old son are evicted, she turns to the only person she knows with any money—the man who abused her as a child. World Premiere
Becks – USA (DIRECTORS Elizabeth Rohrbaugh, Daniel Powell WRITERS Elizabeth Rohrbaugh, Daniel Powell, Rebecca Drysdale PRODUCERS Alex Bach, Elizabeth Rohrbaugh, Daniel Powell CAST Lena Hall, Mena Suvari, Christine Lahti, Dan Fogler, Rebecca Drysdale, Hayley Kiyoko, Michael Zegen) – After a crushing breakup, an aimless singer-songwriter moves in with her ultra-Catholic mother and strikes up an unexpected friendship with the wife of an old nemesis. World Premiere
Don't Come Back From the Moon – USA (DIRECTOR Bruce Thierry Cheung WRITERS Bruce Thierry Cheung, Dean Bakopoulos PRODUCERS Lauren Hoekstra, Jay Davis CAST Jeffrey Wahlberg, Alyssa Elle Steinacker, Zackary Arthur, James Franco, Rashida Jones) – The men of a small town on the edge of nowhere mysteriously disappear, one by one, leaving women and children behind to fend for themselves in a desolate and dreamlike world. World Premiere
Everything Beautiful Is Far Away – USA (DIRECTORS Andrea Sisson, Pete Ohs WRITER Pete Ohs PRODUCERS Saul Germaine, Andrea Sisson, Pete Ohs CAST Julia Garner, Joseph Cross, C.S. Lee) – This arthouse science fiction fable is set on an isolated desert planet, where a man who is looking for parts to repair his robotic companion teams up with a young woman who is searching for an imaginary lake. World Premiere
Izzy Gets the Fuck Across Town – USA (DIRECTOR/WRITER Christian Papierniak PRODUCERS Meghan Lennox, Christian Papierniak, Mackenzie Davis, Melissa Panzer CAST Mackenzie Davis, Alex Russell, Lakeith Stanfield, Carrie Coon, Haley Joel Osment, Alia Shawkat, Annie Potts, Brandon T. Jackson, Rob Huebel, Sheldon Bailey, Meghan Lennox, Dolly Wells) – A hungover riot grrrl discovers that her ex-boyfriend is getting hitched to her ex-best friend and throwing a bougie engagement party across town. With no car and tons of energy, she embarks on a cross-city quest to break that shit up before it's too late. World Premiere
Moss – USA (DIRECTOR/WRITER Daniel Peddle PRODUCER John Solomon CAST Mitchell Slaggert, Christine Marzano, Billy Ray Suggs, Dorian Cobb) – While roaming around on his eighteenth birthday, an isolated young man encounters a mysterious and beautiful hiker who guides him through a psychedelic rite of passage. World Premiere
Never Here – USA (DIRECTOR/WRITER Camille Thoman PRODUCERS Julian Cautherley, Radium Cheung, Bronwyn Cornelius, Corey Moosa, Camille Thoman, Elizabeth Yng-Wong CAST Mireille Enos, Sam Shepard, Goran Visnjic, Vincent Piazza, Nana Arianda, Ana Nogueira, Desmin Borges) – An installation artist follows and photographs strangers for her art until disturbing events lead her to suspect that someone out there is watching her. World Premiere
Village People – USA (DIRECTOR Paul Briganti WRITERS Dan Schoenbrun, Paul Briganti PRODUCER Jon Cohen, Rosie Kaller CAST Aya Cash, George Basil, Brandon Scott, Echo Kellum) – When a man's wife flakes on a last-ditch effort to save their marriage, his overeager brother-in-law joins him on a trip to a hipster resort in Nicaragua, where they meet a free-spirited American ex-pat and their friendship takes an unexpected turn. World Premiere
DOCUMENTARY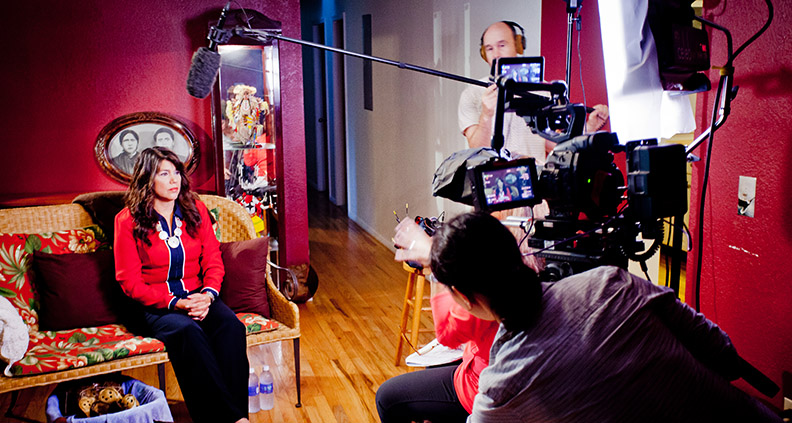 Compelling, character-driven nonfiction films from the U.S. and around the world.
Abu – CANADA (DIRECTOR Arshad Khan WRITERS Arshad Khan, Matt Jones PRODUCERS Arshad Khan, Sergeo Kirby) – Using family archives and animation, Arshad Khan shares a deeply personal story of migration from Pakistan to Canada, self-discovery and familial reconciliation. World Premiere
Dalya's Other Country – USA (DIRECTOR Julia Meltzer PRODUCERS Julia Meltzer, Mustafa Rony Zeno) – A 12-year-old girl and her mother flee war-torn Aleppo, Syria, and a broken marriage, to begin a new life in Los Angeles. As the only hijabi in her all-girls Catholic school, Dalya navigates Syrian traditions while forging her own identity as an American. World Premiere
Liyana – SWAZILAND / USA / QATAR (DIRECTORS Amanda Kopp, Aaron Kopp PRODUCERS Amanda Kopp, Aaron Kopp, Sakheni Dlamini, Daniel Junge, Davis Coombe ANIMATION Shofela Coker EXECUTIVE PRODUCER Thandie Newton) – The epic tale of a young Swazi girl on a dangerous quest to save her twin brothers is brought to life with captivating animation from the imaginations of five talented orphan children in Swaziland. World Premiere
Mankiller – USA (DIRECTOR Valerie Red-Horse Mohl PRODUCERS Valerie Red-Horse Mohl, Gale Anne Hurd, Charlie Soap, Stacy Mahoney) – Wilma Mankiller defied all odds to become one of the most influential leaders in the US: advocating for women, organizing and championing American Indians, and becoming the Cherokee Nation's first female principal chief. World Premiere
Monkey Business: The Adventures of Curious George's Creators – USA (DIRECTOR Ema Ryan Yamazaki PRODUCERS Ema Ryan Yamazaki, Emily Harrold) – With rare archival footage and animation, this is the unbelievable true story of a couple who escaped the Nazi encroachment on Paris with few belongings, including a manuscript featuring what would become the beloved children's character, Curious George. World Premiere
Opuntia – USA / MEXICO / SPAIN (DIRECTOR/PRODUCER David Fenster) – Historical fiction and documentary collide in this poetic visual essay based on the diaries of Álvar Núñez Cabeza de Vaca, a 16th-century Spanish conquistador, written during his treacherous expedition from Florida to Texas to Chihuahua. World Premiere
Out of State – USA (DIRECTOR Ciara Lacy PRODUCERS Beau Bassett, Jeff Consiglio) – After a cultural transformation at an Arizona prison, two native Hawaiian men return to Hawaii in the hopes of starting anew. As they wrestle with inner demons and outside pressures, they wonder: Can you ever truly go home again? World Premiere 
Stella Polaris Ulloriarsuaq – GERMANY / GREENLAND (DIRECTOR Yatri N. Niehaus PRODUCERS Yatri N. Niehaus, Laali Lyberth, Nomi Baumgartl, Sven Nieder) – The Kalaallit people of Greenland have been connected to the ice for millennia. Under the guidance of a shaman, people from all walks of Greenlandic life gather to illuminate glaciers and icebergs on star-lit nights while the foundation of their traditions literally melt beneath their feet. World Premiere
Thank You for Coming – USA (DIRECTOR Sara Lamm PRODUCERS Sara Lamm, Kim Bica) – It takes 11 years, 12 DNA tests, five ancestry databases, one potential half-sister and 900 sixth-cousins to (maybe) find filmmaker Sara Lamm's biological father. World Premiere
Two Four Six – RUSSIA / USA / HAITI (DIRECTOR/PRODUCER Leyla Nedorosleva) – These kids are not stars. Not yet. For these extremely tall Haitian teenagers, the stakes involved in coming to the United States for a basketball scholarship are higher than the possibility of a slim shot at the pros. World Premiere
WORLD FICTION COMPETITION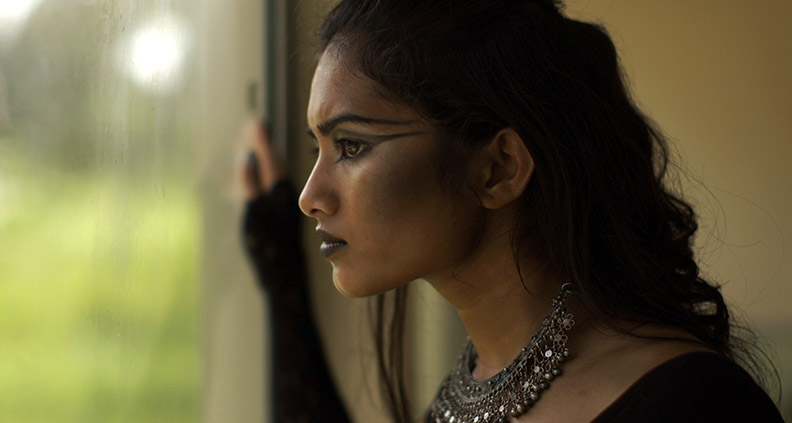 Unique fiction films from around the world from emerging and established filmmakers.
Butterfly Kisses – GREAT BRITAIN (DIRECTOR Rafael Kapelinski WRITER Greer Taylor Ellison PRODUCER Merlin Merton CAST Theo Stevenson, Byron Lyons, Liam Whiting, Rosie Day, Elliot Cowan, Thomas Turgoose) – A teenager harboring a secret tries to fit in and be normal until a betrayal sends him down a path of no return in this moody, black and white portrait that blurs the line between victim and abuser. North American Premiere
Catching Feelings – SOUTH AFRICA (DIRECTOR/WRITER Kagiso Lediga PRODUCERS John Volmink, Tamsin Andersson, Kagiso Lediga CAST Kagiso Lediga, Pearl Thusi, Akin Omotoso, Andrew Buckland, Precious Makgaretsa, Kate Liquorish, Tessa Jubber, Loyiso Gola) – The lives of a once-celebrated writer and his beautiful wife are turned upside down when they allow a self-indulgent famous author to reside with them temporarily. World Premiere
Dark Blue Girl – GERMANY / GREECE (DIRECTOR/WRITER Mascha Schilinski PRODUCERS Anne Schmidt, Ruben Steingrüber CAST Helena Zengel, Karsten Antonio Mielke, Artemis Chalkidou) – When a seven-year-old's separated parents unexpectedly fall in love again, she uses all her wits and charms to regain her place in her father's life. International Premiere
In This Corner of the World – JAPAN (DIRECTOR/WRITER Sunao Katabuchi PRODUCERS Taro Maki, Masao Maruyama CAST Non, Yoshimasa Hosoya, Minori Omi, Natsuki Inaba, Daisuke Ono, Megumi Han, Mayumi Shintani, Shigeru Ushiyama) – Set in the small town of Kure, Hiroshima, this dreamlike anime tells the story of an imaginative and artistic young woman whose life becomes increasingly difficult as World War II escalates. North American Premiere
Moko Jumbie – TRINIDAD AND TOBAGO / USA (DIRECTOR/WRITER Vashti Anderson PRODUCERS Vashti Anderson, Shlomo Godder, Maite Artieda, Richard Kim, Patricia Ramdeen CAST Vanna Vee Girod, Jeremy Thomas, Dino Maharaj) – A young woman visiting her family's coconut plantation in Trinidad falls for a fisherman despite political turmoil, mysterious hauntings from ancestral spirits and her family's disapproval. World Premiere
The Night Guard – MEXICO (DIRECTOR/WRITER/PRODUCER Diego Ros CAST Leonardo Alonso, Ari Gallegos, Lilia Mendoza, Héctor Holten) – A security guard at a construction site learns about a crime that took place the night before and becomes entangled in a series of mysterious events that unravel over the course of a single night. North American Premiere
Nocturne – MEXICO (DIRECTOR/WRITER Luis Ayhllón PRODUCERS Victor Machiavelo CAST Irela de Villers, Juan Carlos Colombo, Ari Brickman, Laura de Ita, Mauricio Isaac, Arturo Vinales) – When a mysterious nurse is hired to take care of an old sick man in his last days, their relationship is awkward and strained, but as they spend more time together it becomes evident that her placement is no accident. North American Premiere
On the Beach at Night Alone – SOUTH KOREA (DIRECTOR/WRITER/PRODUCER Hong Sangsoo CAST Kim Minhee, Seo Younghwa, Kwon Haehyo, Jung Jaeyoung, Song Seonmi, Moon Sungkeun, Ahn Jaehong, Park Yeaju, Karl Feder, Mark Peranson, Bettina Steinbrügge) – Younghee is an actress who is stressed by a relationship with a married man in Korea. On the beach she wonders: Is he missing me, like I miss him? North American Premiere
LA MUSE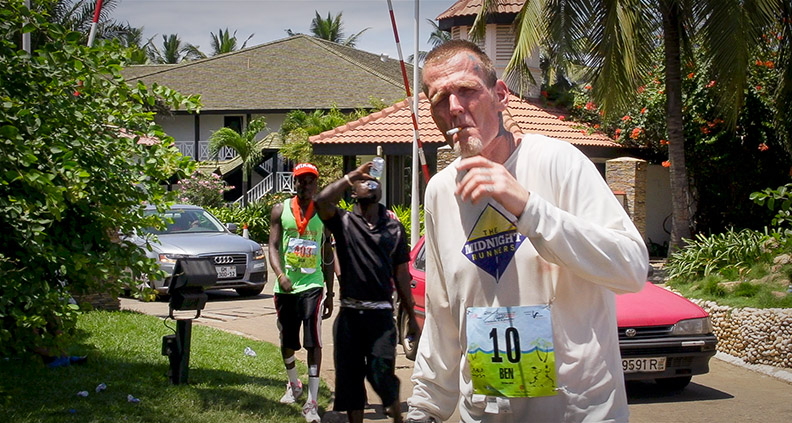 Fiction and documentary films that capture the spirit of Los Angeles.
And Then There Was Eve – USA (DIRECTOR Savannah Bloch WRITERS Savannah Bloch, Colette Freedman PRODUCERS Jen Prince, Jhennifer Webberley CAST Tania Nolan, Rachel Crowl, Mary Holland, Karan Soni, Anne Gee Byrd, John Kassir) – After the sudden disappearance of her husband, a woman enlists the help of his coworker to fill in the missing pieces. World Premiere
Anything – USA (DIRECTOR/WRITER Timothy McNeil PRODUCRES Louise Runge, Ofrit Peres, Micah Hauptman CAST John Carroll Lynch, Matt Bomer, Maura Tierney, Margot Bingham, Micah Hauptman) – After the death of his wife, a man moves from Mississippi to a run-down Hollywood apartment, where he meets someone new. World Premiere
Built to Fail – USA (DIRECTORS Bobby Kim, Alexis Spraic, Scott Weintrob PRODUCERS Samantha Laidlaw, Josh Greenberg, Matti Leshem, Mark Rowen) – The founder of The Hundreds sets out to define and document one of the most elusive fashion phenomena of our times: streetwear. World Premiere
The Classic – USA (DIRECTOR Billy McMillin PRODUCERS Christopher Leggett, Rafael Marmor, Timm Oberwelland, Billy McMillin) – Two predominantly Latino high schools square off annually in one of the oldest and most heated football rivalries in the country: the East LA Classic. It doesn't get more American than this. World Premiere
Fat Camp – USA (DIRECTOR Jennifer Arnold WRITER Chuck Hayward PRODUCERS Tatiana Kelly, Jim Young, William B. Macomber, Eleanor Nett CAST Chris Redd, Anabelle Acosta, Michael Cienfuegos, Mel Rodriguez, Vivica A. Fox, Bre-Z) – A foul-mouthed 27-year-old with the maturity of a preteen is forced to take a summer job at his uncle's fitness camp for youth in Malibu. World Premiere
A Midsummer Night's Dream – USA (DIRECTOR/WRITER Casey Wilder Mott PRODUCERS Joshua Skurla, Fran Kranz, Casey Wilder Mott, Douglas Matejka CAST Lily Rabe, Hamish Linklater, Finn Wittrock, Rachael Leigh Cook, Avan Jogia, Fran Kranz, Ted Levine, Paz De La Huerta, Saul Williams) – This stylish update of Shakespeare's classic play reimagines the story as a modern Hollywood fairy tale of mistaken identity, unrequited love and supernatural mishaps. World Premiere
Mighty Ground – USA (DIRECTOR Delila Vallot PRODUCERS Aimee Schoof, Isen Robbins EXECUTIVE PRODUCER Natalie Irby) – A gifted singer who is struggling with addiction on the streets of Skid Row sets out on a journey to transform his life. World Premiere
Roller Dreams – USA/AUSTRALIA (DIRECTOR Kate Hickey PRODUCERS Cecilia Ritchie, Diana Ward) – It's 1984 and Venice Beach is the epicenter of roller dancing, a pop culture sensation that draws massive crowds and influences Hollywood, until gentrification sets in. International Premiere
Skid Row Marathon – USA (DIRECTOR Mark Hayes PRODUCERs Gabriele Hayes, Doug Blush CAST Judge Craig Mitchell, Ben Shirley, Rafael Cabrera, Rebecca Hayes, David Askew) – On LA's Skid Row, a criminal court judge organizes a running club comprised of homeless, recovering and paroled men and women who seek to rediscover their sense of self-worth and dignity. World Premiere
What We Started – USA (DIRECTOR Bert Marcus, Cyrus Saidi PRODUCERS Cassandra Hamar, Bert Marcus, Cyrus Saidi CAST Martin Garrix, Carl Cox, Erick Morillo, Moby, David Guetta, Steve Angello, Afrojack, Tiesto, Paul Oakenfold, Usher, Ed Sheeran, Sasha, Louie Vega, Richie Hawtin, Pasquale Rotella, Russell Faibisch, James Barton, Seth Troxler) – This is the history of electronic dance music—from its beginnings as an underground movement in the 1980's to its popularization throughout Europe, told through the stories of some of its most revered personalities. World Premiere
The Year of Spectacular Men – USA (DIRECTOR Lea Thompson WRITER Madelyn Deutch PRODUCER Damiano Tucci, Daniel Roth, Howard Deutch, Gordon Gilbertson CAST Madelyn Deutch, Zoey Deutch, Melissa Bolona, Lea Thompson, Avan Jogia, Nicholas Braun, Brandon T. Jackson, Cameron Monaghan, Zack Roerig, Jesse Bradford) – A woman struggles to navigate the seemingly incessant failures of post-college adulthood, leaning on her equally complicated mother and sister for support. World Premiere
Your Own Road – USA (DIRECTOR/WRITER Brandon Buczek PRODUCERS Brandon Buczek, Roxy Shih CAST Ashton Moio, Cortney Palm, Kym Jackson, Amir Malaklou) – An idealistic recent film school graduate with few local professional options takes a road trip from Ohio to Los Angeles with his anxious best friend, his troubled high school sweetheart and a hitchhiker hippie, to chase his dream of becoming a filmmaker. World Premiere
NIGHTFALL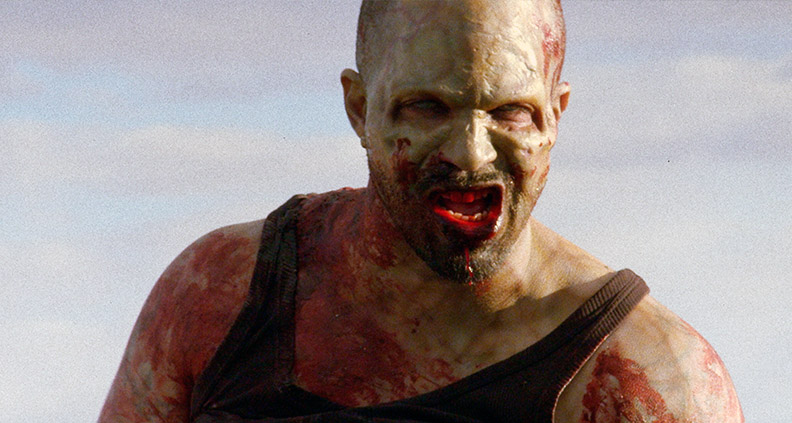 From the bizarre to the horrifying, these are films to watch after dark.
Desolation – USA (DIRECTOR Sam Patton WRITERS Matt Anderson, Michael Larson-Kangas PRODUCERS Kim Patton, Lauren Bates, Mara Barr CAST Jaimi Paige, Alyshia Ochse, Claude Duhamel, Toby Nichols) – On a trip into remote wilderness to scatter her late husband's ashes, a mother, her son, and her best friend must confront their deepest fears when a lone hiker begins following them. World Premiere
The Housemaid – USA / VIETNAM (DIRECTOR/WRITER Derek Nguyen PRODUCER Timothy Linh Bui CAST Nhung Kate, Jean-Michel Richaud, Kim Xuan, Rosie Fellner, Phi Phung, Kien An) – After an orphaned Vietnamese girl is hired to be a housemaid at a haunted rubber plantation in 1953 French Indochina, she unexpectedly falls in love with the French landowner and awakens the vengeful ghost of his dead wife. North American Premiere
It Stains the Sands Red – USA (DIRECTOR Colin Minihan WRITERS Stuart Ortiz, Colin Minihan PRODUCERS Brandon Christensen, Bic Tran, Stuart Ortiz, Colin Minihan CAST Brittany Allen, Juan Riedinger) – On a lonely, two-lane highway, a young couple have put Las Vegas—and the encroaching zombie apocalypse—in their rearview mirror. But when a lone traveler stumbles into view their troubles are only beginning. North American Premiere
Midnighters – USA (DIRECTOR Julius Ramsay WRITER Alston Ramsay PRODUCERS Alston Ramsay, Julius Ramsay CAST Alex Essoe, Perla Haney-Jardine, Dylan McTee, Ward Horton) – A couple's strained marriage faces the ultimate test after they cover up a terrible crime and find themselves entangled in a Hitchcockian web of deceit and madness on New Year's Eve – the perfect night to get away with murder. World Premiere
The Neighbor – MEXICO (DIRECTOR/WRITER Giancarlo Ruiz PRODUCERS Pablo Llana, Carlos Cortez B, Giancarlo Ruiz, Rodrigo Alvarez Flores, Fernando Guzman CAST Paco Mufote, Isabel Orizaga, Sergio Valdez, Joseph J. Stephen) – A man's obsession with his downstairs neighbors escalates as he moves from voyeur to tormentor to kidnapper in this intense, experimental character study. World Premiere
Replace – GERMANY / CANADA – (DIRECTOR Norbert Keil WRITERS Norbert Keil, Richard Stanley PRODUCER Felix Von Poser CAST Rebecca Forsythe, Lucie Aron, Barbara Crampton, Sean Knopp) – Afflicted with a dermatological disease, Kira discovers that she can replace her skin with that of another girl, but this short-term solution only leads to more victims. North American Premiere
Serpent – SOUTH AFRICA (DIRECTOR/WRITER Amanda Evans PRODUCER Greig Buckle CAST Sarah Dumont, Tom Ainsley) – When a young couple take a getaway aimed at reviving their romance, they find themselves trapped in a tent with a venomous snake and a backlog of secrets, and they come to the realization that only one of them can make it out alive. World Premiere
Thread – GREECE (DIRECTOR/WRITER The Boy PRODUCER Eleni Bertes CAST Sofia Kokkali) – This feverish fantasy thriller explores the world of a revolutionary woman and her son, oscillating amongst political aggression, sexual nightmares and violence as protest. North American Premiere
Also announced were 51 short film selections, culled from over 2,700 submissions and representing 12 countries, 45% of which are directed by women and 51% by people of color. Short films will play before select features and/or as part of one of six different shorts programs competing for narrative and documentary jury prizes as well as the Audience Award for Best Short Film.
In addition, our Future Filmmakers Showcase returns once again, featuring the very best short films from budding young filmmakers from across the globe (60% of whom are young women). Comedy, drama, animated, experimental—you name it! The program is sponsored by Time Warner Foundation and Lisa Argyros / Argyros Family Foundation and Employees Community Fund of Boeing California.
And of course, who could forget our episodic category—featuring nine series and celebrating rising digital creators whose work and subjects are equal parts innovative and unfiltered, 70% of which are directed by people of color and 40% by women.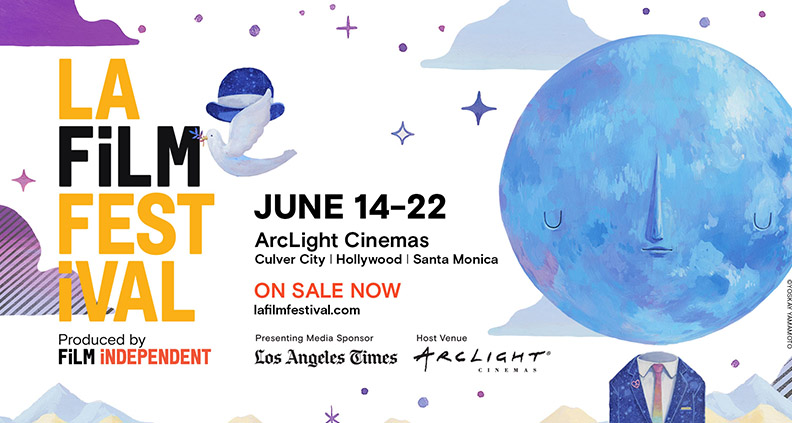 The 2017 LA Film Festival takes place June 14-22, headquartered at the ArcLight Cinemas Culver City, with additional screenings at ArcLight Hollywood, ArcLight Santa Monica and more. Stay tuned to Film Independent's Twitter, Facebook and Instagram for the latest new additions and updates. And don't forget to subscribe to our YouTube channel for more exciting announcements.
Passes are on sale now. Film Independent Members get early access and save up to 25% so become one today. In addition to screenings and special events (even when sold out) Festival passes provide entry to our super-fun Festival Lounge, featuring a 21+ hosted bar and the opportunity to rub shoulders with Festival filmmakers and other film industry professionals. Buy yours today.
Individual tickets go on sale to Film Independent Members beginning next Tuesday, May 16 and to the general public on May 23. For more pass, ticket and event information visit tickets.lafilmfestival.com.
(Slider: Madelyn Deutch in 'The Year of Spectacular Men'; Header: Mackenzie Davis in 'Izzy Gets the Fuck Across Town')