10 Don't-Miss Indies: What to Watch in May
From brief love affairs to lengthy marriages, multiple kidnappings, art, sports and cars, here are your 10 don't-miss indies for month of May. Did we miss anything? Let us know in the comments.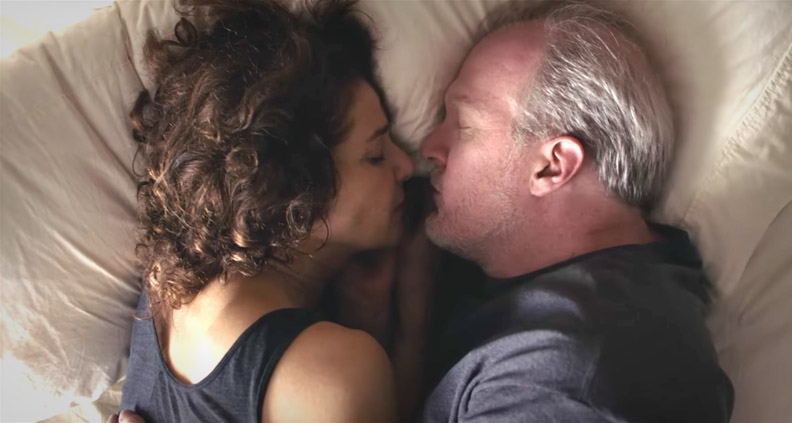 THE LOVERS
When: May 5
Where You Can Watch: Theaters
Director: Azazel Jacobs
Starring: Debra Winger, Tracy Letts
Why We're Excited: In Terri filmmaker Azazel Jacobs' latest feature, Film Independent Spirit Award-nominee Debra Winger (Best Supporting Female, Rachel Getting Married) and Christine's Tracy Letts star as a married couple whose union has been interrupted on both sides by mutual affairs. But instead of opting for divorce, the pair rediscovers the passion and youthful energy that bound them together in the first place. The light drama was a hit at April's Tribeca Film Festival, and is a refreshing examination of how unconventional relationships can be. It's also a reminder to those who have been married for decades that—surprise!—true love doesn't come easy.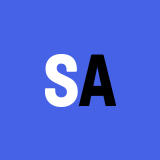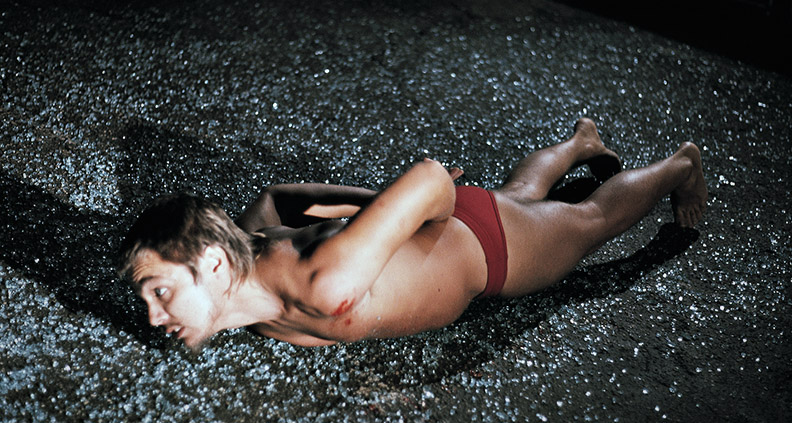 BURDEN 
When: May 5
Where You Can Watch: Theaters/VOD
Directors: Richard Dewey, Timothy Marrinan
Why We're Excited: Yet another buzzed-about title out of this year's Tribeca, Richard Dewey and Timothy Marrinan's biographical documentary about acclaimed artist Chris Burden is an in-depth look at its titular subject's work and the risks he took in bringing his high-concept sculptures and installations to the public. The directing duo's feature debut, Burden reveals intimate details about the artist, who took creative expression to the brink of national controversy while often risking his own life to do so. Burden's career spanned from the early 1970s until his passing in 2015, and his collections can be found at both LACMA and the Museum of Modern Art in New York. Check 'em out.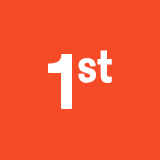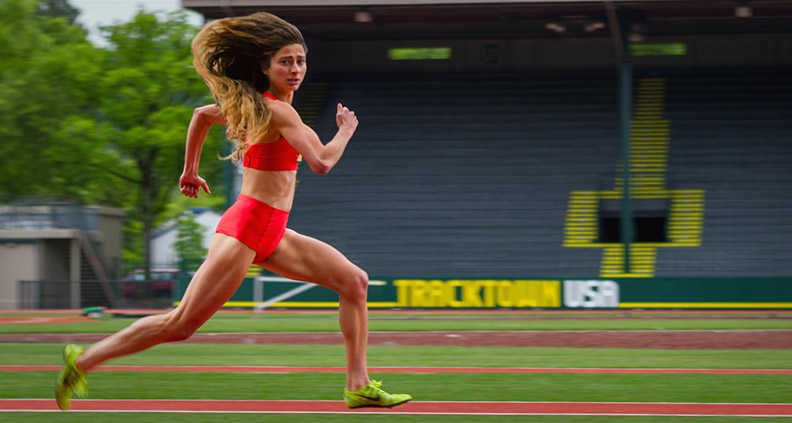 TRACKTOWN
When: May 12
Where You Can Watch: Theaters/VOD
Directors: Alexi Pappas, Jeremy Teicher
Starring: Alexi Pappas, Chase Offerle, Rachel Dratch
Why We're Excited: For countless miles over the course of her life, Plumb Marigold (Alexi Pappas) was always an athlete working toward her dream of competing as an Olympic long-distance runner. But as she prepares for the Olympic trials, Plumb twists her ankle, forcing her to take a day off… something she's never done before. This charming dramedy from first-time filmmakers Pappas (herself and Olympic athlete, competing for Greece at Rio last year) and student Academy Award-nominee Jeremy Teicher is full of inspiration for both its thematic elements and as an achievement for its young filmmakers. The movie premiered at the 2016 LA Film Festival and Film Independent Member Todd Remis is an executive producer.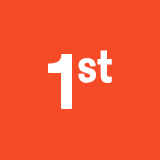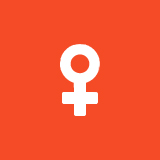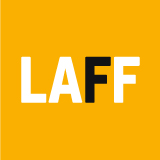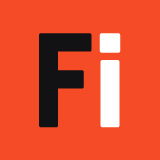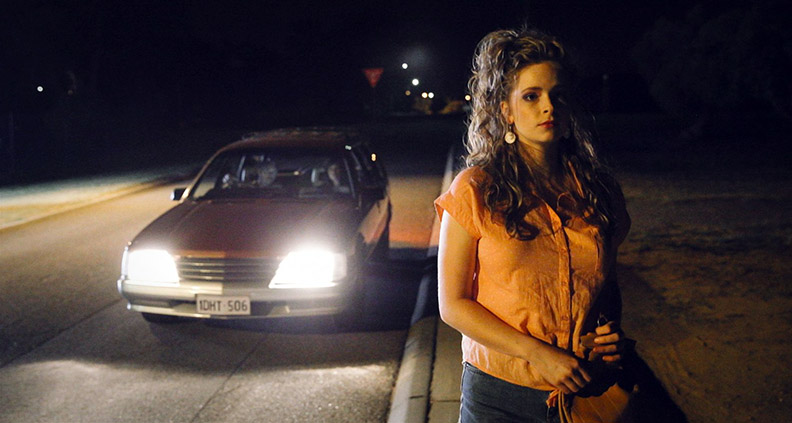 HOUNDS OF LOVE
When: May 12
Where You Can Watch: Theaters/VOD
Director: Ben Young
Starring: Emma Booth, Ashleigh Cummings, Stephen Curry
Why We're Excited: Australian filmmaker Ben Young's feature debut might very well be one of the most disturbing cinematic experiences you'll have all year. Nevertheless, audiences at Venice, Tribeca and SXSW all managed to sit through this horrific tale of a young woman's regrettable decision to climb into the car of a serial-killing couple, only to be chained to a bed and forced to endure a relentless sequence of torture (the young woman, not the audiences). Stephen Curry and Emma Booth star as The Whites, a sick-and-twisted married couple who lure young women to their home, hold them captive and kill them for sport. Vicki (Ashleigh Cummings) is the innocent victim whose journey we follow. For those who can stomach it, Young's bold and artistic thriller is a thing of unlikely cinematic beauty—one whose performances are being praised.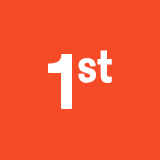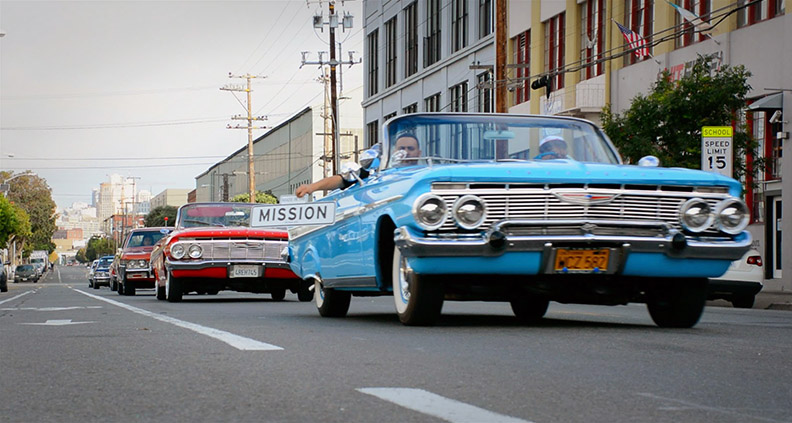 LOWRIDERS
When: May 12
Where You Can Watch: Theaters
Director: Ricardo de Montreuil
Starring: Demián Bichir, Eva Longoria, Theo Rossi
Why We're Excited: In East LA, lowrider car culture reigns supreme—filled with multi-generational families who adore the art of transforming cars into complex, gas-guzzling metaphors for their own lives. Ricardo de Montreuil's drama explores one such family's precarious balancing act of conflicting personalities. Danny (Gabriel Chavarria) is a graffiti artist trying to enjoy his youth, caught in-between father Miquel's (Demián Bichir) desire for him to focus on cars and the plans of his older brother Francisco (Theo Rossi), an ex-felon trying to live a better life. Personal issues blend with the streets, giving audiences a unique peek into this one-of-a-kind subculture. The film premiered on Opening Night of the 2016 LA Film Festival. Film Independent Member Joshua Beirne-Golden is a co-executive producer.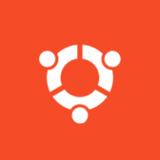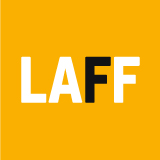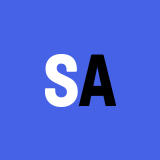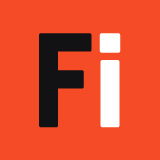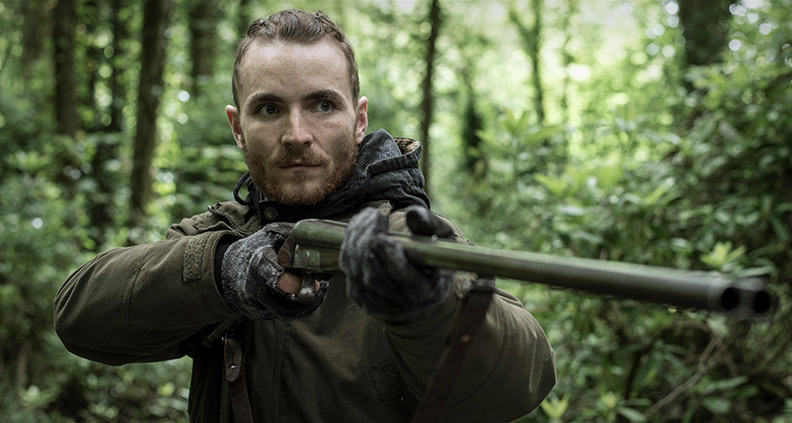 THE SURVIVALIST
When: May 19
Where You Can Watch: Theaters
Director: Stephen Fingleton
Starring: Mia Goth, Martin McCann, Andrew Simpson
Why We're Excited: Stephen Fingleton's debut feature is already one of 2017's most critically acclaimed films. Winner of the New Narrative Director award at Tribeca, Fingleton's thrilling drama tells the story of "The Survivalist" (Martin McCann), a lonely man living on a small piece of land hidden deep in the forest in a dystopian future—one where the only way to survive is to cultivate a "kill or be killed" mentality. When two women seeking food stumble upon his shelter, The Survivalist is forced to make a vulnerable decision: become immediately defensive, or succumb to his humanity and help the (seemingly) harmless strangers. His fateful decision eventually threatens his entire safe haven within the chaotic civilization.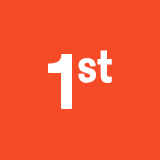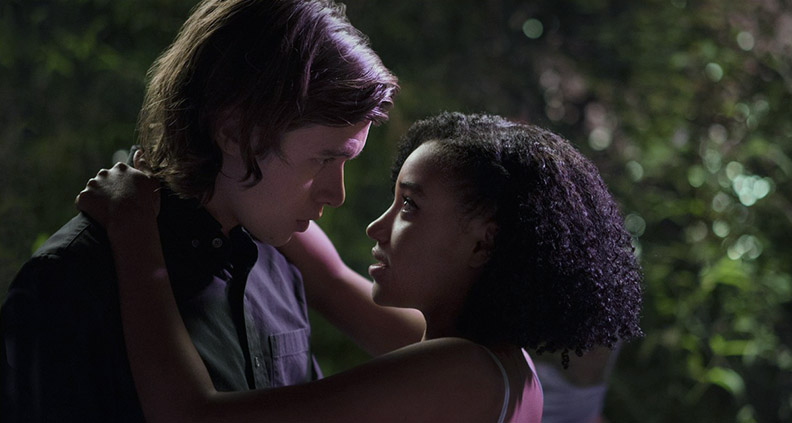 EVERYTHING, EVERYTHING
When: May 19
Where You Can Watch: Theaters
Director: Stella Meghie
Starring: Amandla Stenberg, Nick Robinson, Anika Noni Rose
Why We're Excited: Eighteen-year-old Maddie Whittier (Amandla Stenberg) has a rare disease that keeps her confined to a hermetically-sealed room 24 hours a day, seven days a week. Her interactions are primarily with her mother (Anika Noni Rose) and nurse (Ana de la Reguera). When a teen boy (Nick Robinson) moves into the house next door, Maddie quickly develops a crush. The two begin to build a relationship and Maddie's sheltered life suddenly gains an alluring outlook on life—one her illness had previously robbed her of. Film Independent Member and Spirit Award nominee Stella Meghie (Best First Screenplay, Jean of the Jonses) writes and directs her sophomore feature, a film sure to put a smile on your face—whether it's behind disinfected plastic or not!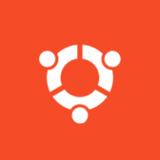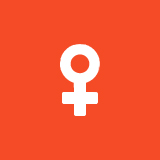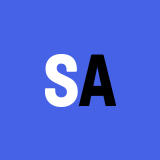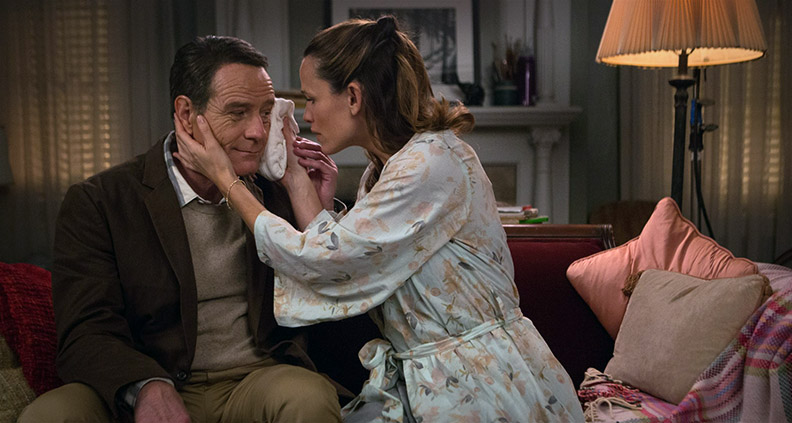 WAKEFIELD
When: May 19/26
Where You Can Watch: Theaters/VOD
Director: Robin Swicord
Starring: Bryan Cranston, Jennifer Garner, Jason O'Mara
Why We're Excited: Frequent Emmy winner and Academy Award nominee Bryan Cranston delivers yet another tour-de-force performance as Howard Wakefield in Film Independent Member Robin Swicord's (The Jane Austen Book Club) sophomore feature. Based on a short story by E.L. Doctorow, the film follows Howard, a successful businessman with a beautiful family seemingly living the perfect Norman Rockwell life. But suddenly, it all became too much for him. The overwhelming monotony of his day-to-day existence causes him to have a derailing nervous breakdown, ultimately leading him to leave his family. Howard vanishes without a trace, peering in on his wife (Jennifer Garner) and two daughters from a nearby attic. What starts as an experiment goes on for far too long, as Howard's mental state becomes more and more detached from reality. Film Independent Member Julie Lynn is one of the film's producers.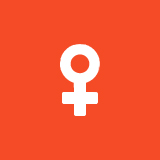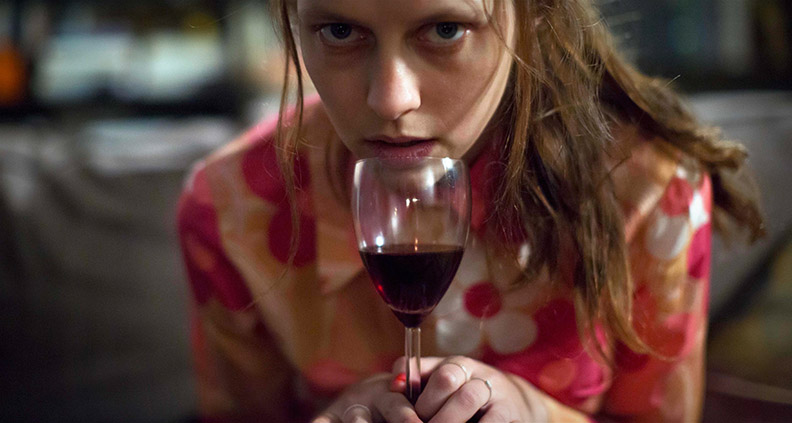 BERLIN SYNDROME
When: May 26
Where You Can Watch: Theaters
Director: Cate Shortland
Starring: Teresa Palmer, Max Riemelt
Why We're Excited: Australian backpacker Clare (Teresa Palmer) is on holiday in Berlin when she meets Andi (Max Riemelt). A mutual attraction leads to a night filled with passion and what seems to be the brewing of a bittersweet romance. That is, until Clare realizes she's been locked inside Andi's apartment… and that Andi has no intention of letting her out. Acclaimed Aussie filmmaker Cate Shortland (Somersault) takes fear and captivity to the extreme with this psychological thriller, sure to keep you on your toes the next time you think about taking a vacation—or even going on a date, for that matter. (Cinema daredevils: why not do a double feature with Berlin Syndrome and Hounds of Love?)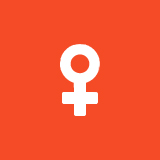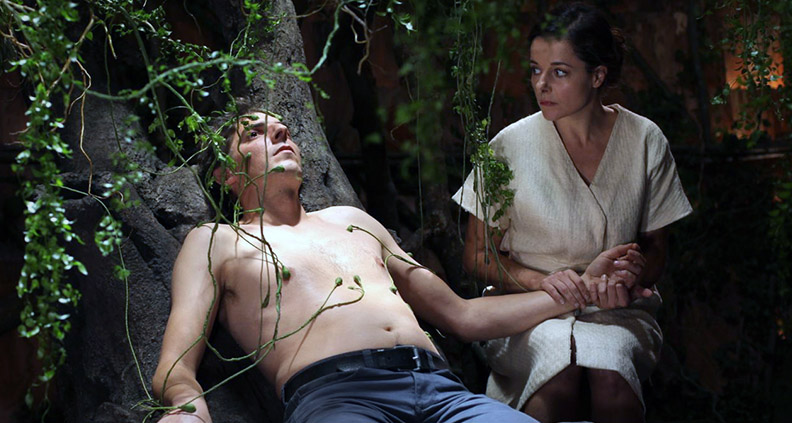 STAYING VERTICAL
When: May 30
Where You Can Watch: DVD
Director: Alain Guiraudie
Starring: Damien Bonnard, India Hair, Raphael Theiry
Why We're Excited: In this French import, Léo (Damien Bonnard) is a bisexual filmmaker who, while traveling through the south of France in search of artistic inspiration, encounters the shepherdess Marie (India Hair) with whom he has a brief affair. Nine months later, a child is born. Marie leaves their child with Léo to care for on his own. The ensuing misadventures are captured in Staying Vertical, the latest drama from Alain Guiraudie (2013's great Stranger by the Lake), who made a splash at last year's Cannes Film Festival, where the film competed for the Palme d'Or and the Queer Palm.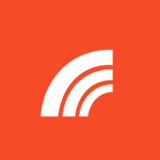 Key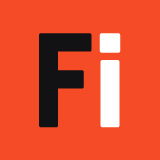 Film Independent Fellow or Member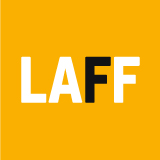 LA Film Festival Alum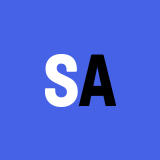 Film Independent Spirit Award Winner or Nominee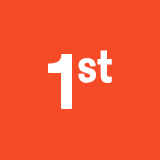 First-time Filmmaker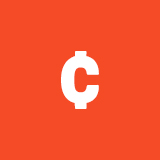 Microbudget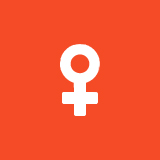 Female Filmmaker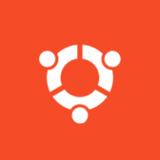 Filmmaker or Lead Characters of Color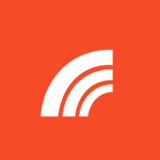 LGBT Filmmaker or Lead LGBT Characters