10 Indies We Love About Epic Vacations and Summer Shenanigans
When July hits, there's no denying summer is in full gear. Temperatures are rising, families are heading out for vacation and cinemas are packed with moviegoers for three solid months as the big studios cash in on their biggest projects of the year. But what if the multiplex isn't really your thing? We've got some options for your home theater. So pour yourself some lemonade, pop some corn and kick back with these timeless films that remind us of how special the summertime really is. These are 10 Indies We Love that make us want to head to the beach, explore new destinations or just throw up our hands and ride the rollercoaster that is… summer vacation.
---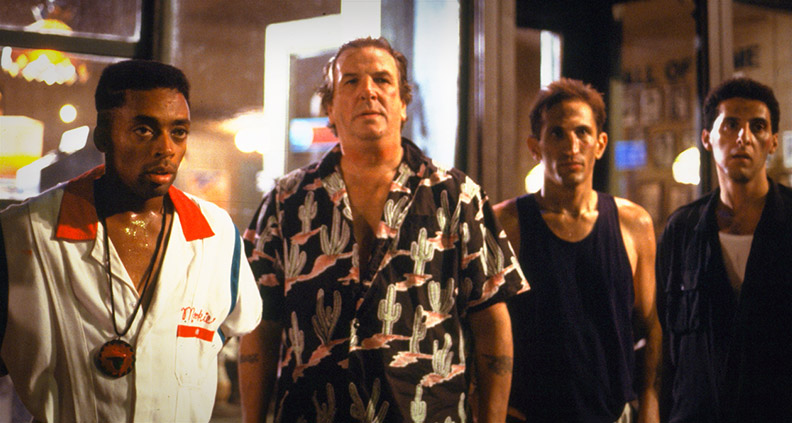 DO THE RIGHT THING! (1989)
Where You Can Watch: GooglePlay, Vudu, Amazon, Playstation, Microsoft
Director: Spike Lee
Starring: Danny Aiello, Ossie Davis, John Turturro, Spike Lee
Why We Love It: Early in his career just as his star was rising, iconic indie filmmaker Spike Lee made what would become one cinema's most quintessential "summer" movies (and one of its most indispensible movies in general). On the hottest day of the year in Brooklyn, NY, tensions rise in Brooklyn's Bedford-Stuyvesant neighborhood, historically populated by a majority of Italian-American families. Danny Aiello stars as the owner of a pizza shop now frequented by a mainly African-American clientele. On this particular day, tensions rise with the temperature as a black man inquires as to why the walls of the establishment are decked out with pictures of white Italians when the clientele has clearly shifted. Lee defined his filmmaking legacy, bringing racial issues to the forefront and introducing audiences to complicated characters most movie screens were lacking. Showcasing his remarkable gift as a writer, Lee is able to embody the perspectives of both sides of the racial fence while subtly voicing his passion for equality.
---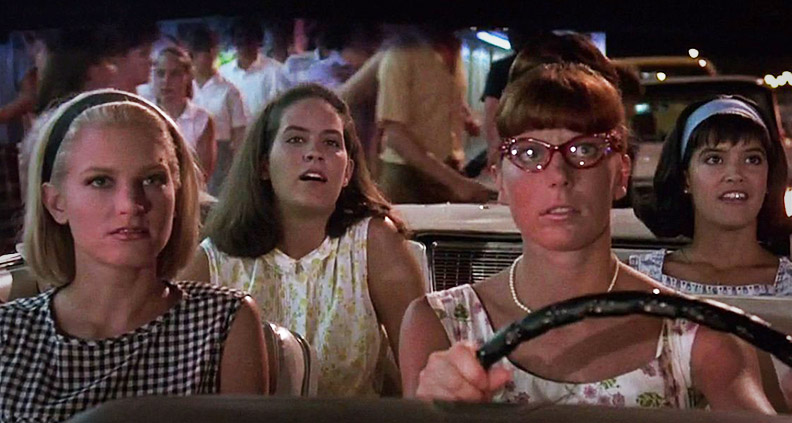 SHAG! (1989)
Where You Can Watch: DVD
Director: Zelda Barron
Starring: Phoebe Cates, Bridget Fonda, Annabeth Gish
Why We Love It: This underrated indie from the late '80s is the ultimate summer vacation "chick-flick" you probably never saw, but should! Set in the early '60s, four best friends hit the road to Myrtle Beach for one last hoorah before the innocent Carson (Phoebe Cates) becomes married, barefoot and pregnant. Carson is saving herself for marriage—as are her friends—but the spontaneous weekend getaway just may change all that as house parties, dancing contests and celebrity heartthrob Jimmy Valentine comes to town to judge the Miss Sun Queen Pageant, which Melaina (Film Independent Spirit Award nominee Bridget Fonda) is hell-bent on winning. Zelda Barron's coming-of-age comedy is one big party; filled with lots of laughs and tons of fun—a reminder of why summer is simply the bee's knees of seasons.
---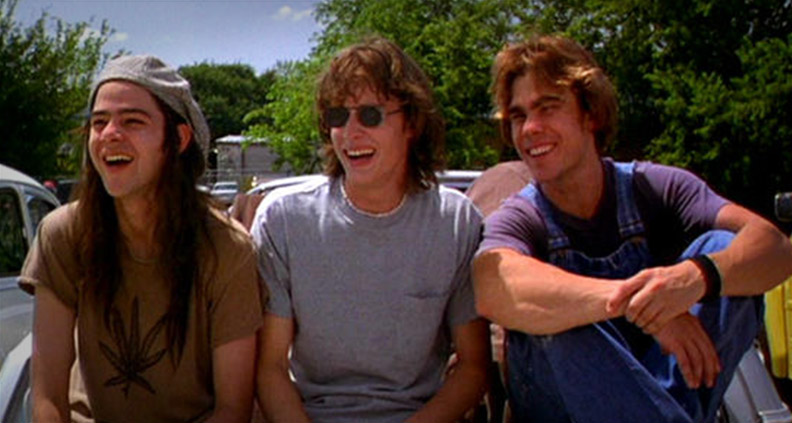 DAZED & CONFUSED (1993)
Where You Can Watch: iTunes, GooglePlay, Vudu, Amazon, Playstation, Microsoft
Director: Richard Linklater
Starring: Ben Affleck, Parker Posey, Wiley Wiggins, Jason London
Why We Love It: This classic Richard Linklater comedy is probably one of the first movies we think of now when it comes to summer movies. Who can forget the moment when Alice Cooper's "School's Out" begins to play and the school bell rings, unleashing epic shenanigans as Dazed's massive ensemble of Texan teen prepare to celebrate their summer of freedom. The movie was a career-defining work for actors like Matthew McConaughey, Ben Affleck and Parker Posey, who each gave unforgettable performances, not to mention all the quotable lines fans are still reciting over 20 years later. Linklater was preparing to leave his mark on the indie film world, proving his impeccable screenwriting abilities were one-of-a-kind in capturing the unforced spirit of adolescence. Here's an idea: treat yourself to a double feature! Linklater's "sort-of-sequel" Everybody Wants Some is now available on DVD/VOD as well.
---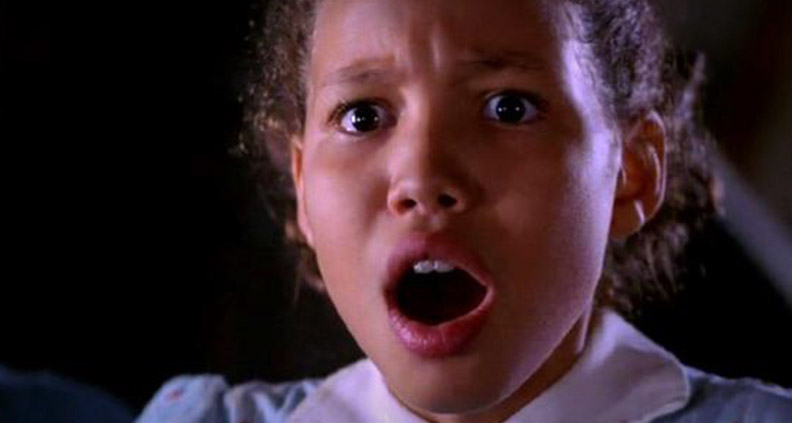 EVE'S BAYOU (1997)
Where You Can Watch: Epix, iTunes, Amazon, GooglePlay, Vudu
Director: Kasi Lemmons
Starring: Samuel L. Jackson, Lynn Whitfield, Debbi Morgan
Why We Love It: Not all summer vacations are full of cotton candy and carnival rides. One night in the summer of 1962 at a party thrown by the well-respected doctor Louis Batiste and his beautiful wife Roz (Jackson and Whitfield), the tone is set for a season full of witchcraft, whispers, secrets and lies. When the young-but-wise Eve Batiste (Jurnee Smolelett-Bell) catches her father philandering with another party guest, a chain of events unfold as haunting as the mist rising from the bayou. Eve's summer is spent weeping for the changes that await her with dark spirits swarming in the night sky, as everyone struggles to find peace of mind during a whirlwind of chaos and uncertainty. Lemmons' debut feature was the winner of two Spirit Awards, including Best Supporting Female for Debbi Morgan and Best First Feature, awarded to Lemmons and producers Samuel L. Jackson and Cladecot Chubb.
---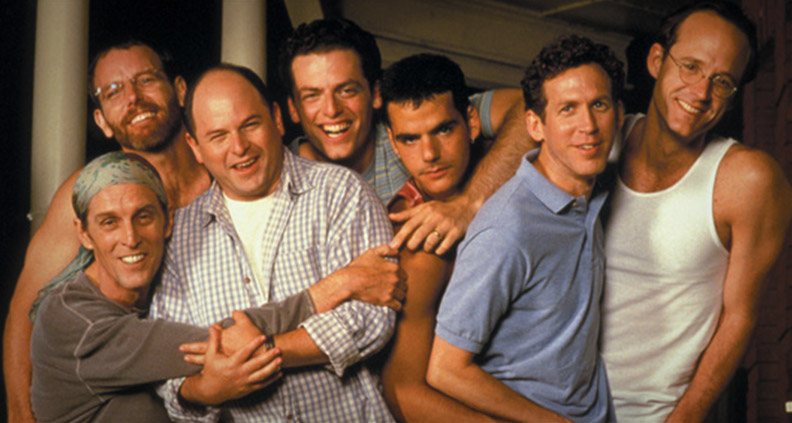 LOVE! VALOUR! COMPASSION! (1997)
Where You Can Watch: DVD
Director: Joe Mantello
Starring: Jason Alexander, Stephen Spinella, Justin Kirk
Why We Love It: As the new century was turning over, AIDS activism was breaking more ground than ever. Fear began to dissipate and compassion filled more hearts than ever before. But that's not to say people weren't still dying; friendships were forever being affected by the loss of loved ones. Joe Mantello's one-and-only feature is the big screen adaptation of the Tony Award winning play by Terrence McNally (which Mantello also directed). Most of the original cast reprises their roles in the film as a group of gay men who are invited by one of their friends to spend the three major summer holidays at his lakeside vacation house in Dutchess County, outside of New York. The deeply moving drama touches on many matters of the heart during a pivotal time in gay history. You'll laugh hysterically, cry hysterically and grow deeply attached to the characters as if making new friends of your own. Should you own a copy, it's likely already one life-affirming film in your collection that you may pop in every summer to remind yourself that laughter can be a cathartic release for challenging circumstances.
---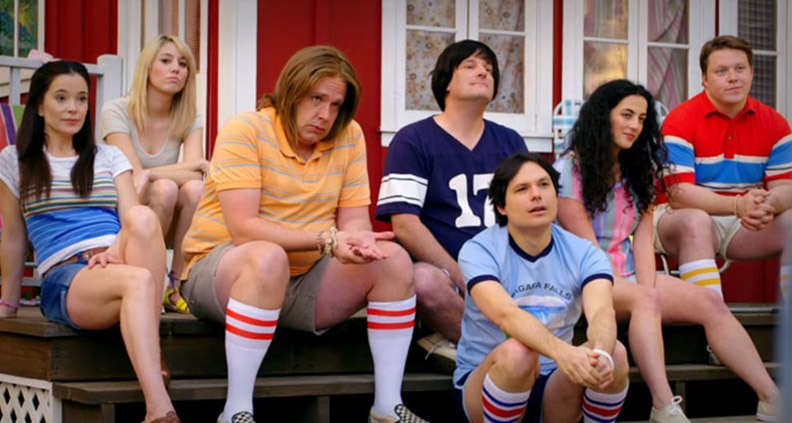 WET HOT AMERICAN SUMMER (2001)
Where You Can Watch: Netflix, iTunes, GooglePlay, Vudu, Amazon, Playstation, Microsoft
Director: David Wain
Starring: Paul Rudd, Janeane Garofalo, Michael Showalter, Michael Ian Black
Why We Love It: If Spike Lee owned the summer movie of the 1980s and Linklater the 1990s, there's no denying that David Wain's raucous, ridiculous romp Wet Hot American Summer is the official summer movie of the new millennium. Ironically, the movie is set in the '80s and is a loose parody of that decade's omnipresent "summer camp" genre of comedic films. The first time you watch Wet Hot, you can hardly believe what you're seeing. With bellies aching from laughter, we thought, "Who the hell thinks of this stuff?" It's probable that Wain and the perfectly cast ensemble of comedy stars (which also includes Amy Poehler, David Hyde Pierce, Christopher Meloni, Molly Shannon and a then-unknown Bradley Cooper) never expected the film to become not only a cult phenomenon, but unforgettable summertime classic as well. Netflix was certainly aware of the indie's fan-base; it recently released the original mini-series Wet Hot American Summer: First Day of Camp and recently announced that yet another spin-off, Wet Hot American Summer: 10 Years Later, will make its debut next year.
---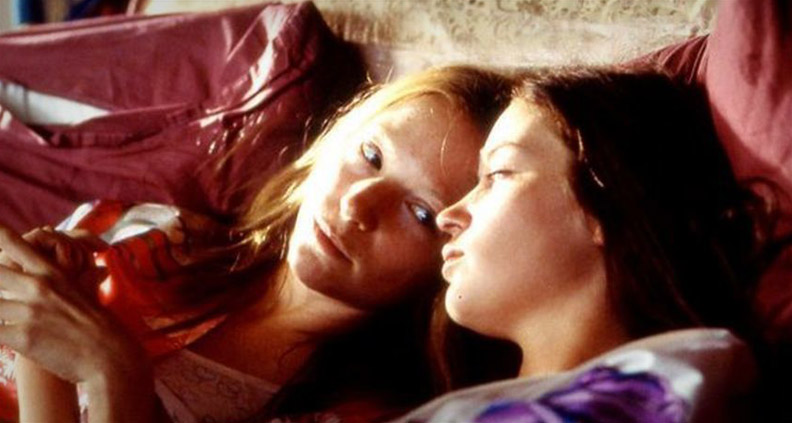 MY SUMMER OF LOVE (2004)
Where You Can Watch: iTunes, Amazon, GooglePlay, Vudu, Playstation, Microsoft
Director: Pawel Pawlikowski
Starring: Emily Blunt, Natalie Press, Paddy Considine
Why We Love It: In 2015, Pawel Pawlikowski's Ida won the Film Independent Spirit Award for Best International Film. But a decade prior, he co-wrote and directed this erotic drama that seduced audiences and launched the career of Emily Blunt. Also in her first leading role, Natalie Press plays a teenage tomboy named Mona, an intelligent young woman with a troubled family whose life is forever changed during a particular summer in Yorkshire. When Mona meets Tamsin (Blunt), hidden desires and forbidden curiosities are explored as opposites attract and chemistry develops. As the two connect deeper, sharing new experiences and beginning an affair, Mona's infatuation with Tamsin escalates to obsession. The indie was under the radar, but managed to win the BAFTA for Best British Film, certainly leaving us wanting more.
---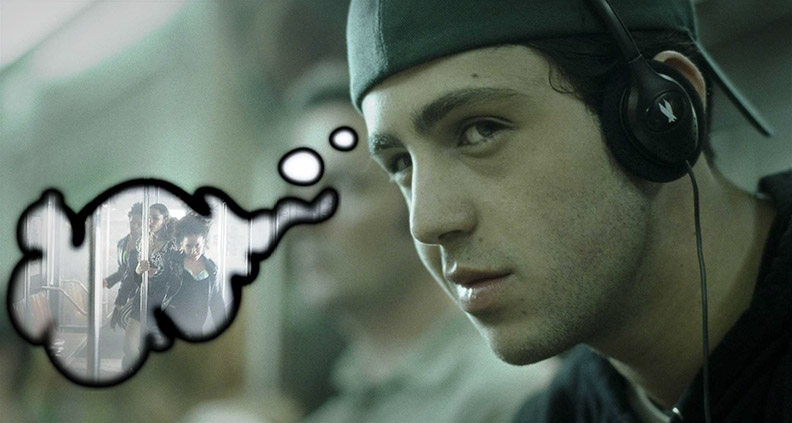 THE WACKNESS (2008)
Where You Can Watch: Amazon, GooglePlay, Vudu, Playstation, Microsoft
Director: Jonathan Levine
Starring: Josh Peck, Ben Kingsley, Olivia Thirlby
Why We Love It: It's summer in 1990s New York and Luke (Josh Peck) spends his last gasp of freedom before starting college by pushing around an ice-cream cart that he sells pot out of. He uses the green to trade for pay for therapy sessions with Dr. Squires (Spirit Award Winner Ben Kingsley), listens to a lot of hip-hop, cruises around the city and crushes super hard on the girl of his dreams, Stephanie (Olivia Thirlby). Jonathan Levine's indie comedy earned him a Spirit Award nomination for Best First Screenplay and won Best Narrative Feature at the Los Angeles Film Festival in 2008, launching a career that continues to flourish. The Wackness is a love letter to both New York City and summer itself. Even the awesome soundtrack reminds of the blazing sun in the summertime city, packed with classic rap and hip-hop—including (naturally) DJ Jazzy Jeff and The Fresh Prince's immortal seasonal anthem, "Summertime".
---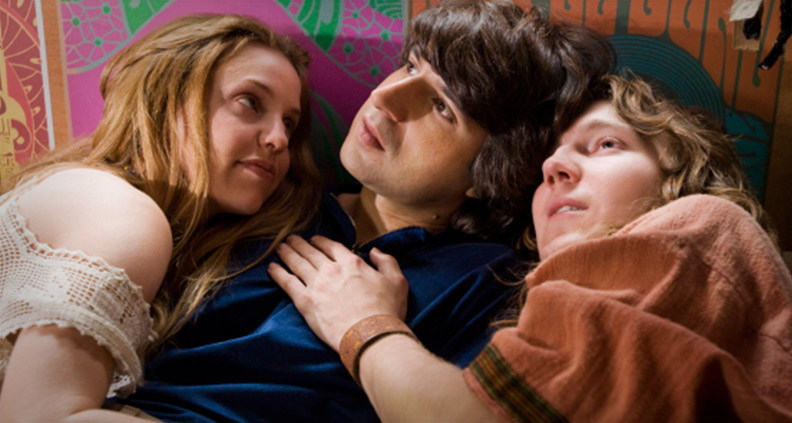 TAKING WOODSTOCK (2009)
Where You Can Watch: iTunes, Amazon, GooglePlay, Vudu, Playstation, Microsoft
Director: Ang Lee
Starring: Demetri Martin, Henry Goodman, Imelda Staunton
Why We Love It: Arguably one of the most legendary summers of all time would have to be that of 1969—a landmark year in both pop culture. Two-time Spirit Award winner Ang Lee and acclaimed writer James Schamus adapted Elliot Tiber's memoir, Taking Woodstock: A True Story of a Riot, a Concert and a Life; that unforgettable summer, Elliot (Demetri Martin) was living between New York City and the Catskills, helping his struggling parents run their upstate motel on weekends. The film documents how Tiber, who served as the Chair of the Bethel Chamber of Commerce, collaborated with Woodstock organizer Michael Lang to stage the landmark music festival, arranging the proper permits and locating the ultimate festival site. The coming-of-age comedy is a bittersweet story that just so happens to occur during one of the most epic summers of all time.
---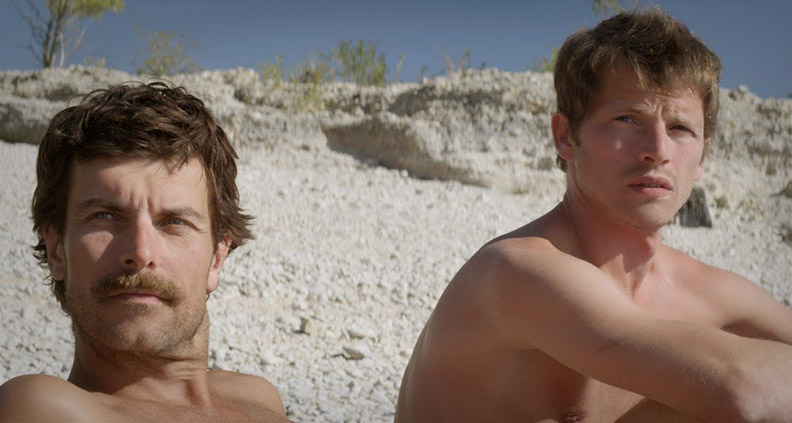 STRANGER BY THE LAKE (2013)
Where You Can Watch: Netflix, Amazon
Director: Alain Guiraudie
Starring: Pierre Deladonchamps, Christophe Paou
Why We Love It: Openly gay French filmmaker Alain Guiraudie made a splash with this erotic thriller, which sneaks up on its audience with subtle scares you never see coming. Franck (Pierre Deladonchamps) spends his summer holiday stripping down at a lakeside beach that is frequented by other gay men cruising for sex. When he meets the dangerously handsome Michel (Christophe Paou), his intuition is distracted by lust. They begin a casual affair, and Franck falls victim to the alluring stranger's manipulations. Captivated by Michel's beauty, Franck soon learns that his carefree summer of sex has blood all over it—it may just be his last summer alive. If you're a fan of French cinema and don't mind a slow build, this is definitely worth checking out. The film had quite the festival run after premiering at the Cannes Film Festival in 2013, winning the Queer Palm and landing Guiraudie a directing prize.
---
To learn more about Film Independent, subscribe to our YouTube channel. You can catch up with the rest of our blog here. And to learn how to become of Member of Film Independent, just click here.