10 Indies We Love About Ireland and the Irish
EDITOR'S NOTE: The following article originally ran on our blog in March of 2016. We're republishing it here with minor edits to the original text.
***
St. Patrick's Day isn't just an excuse for Americans of dubious Irish heritage to fill their pale ginger bellies with green beer and corned beef—it's also an opportunity to celebrate the Emerald Isle's contributions to the broader cultural landscape. But while there's plenty of high-profile Irish music and literature out there, Ireland's cinematic output hasn't received commensurate respect or attention from fans of international film.
But seeing as it's St. Patrick's Day this Saturday, we decided to turn down the U2 just long enough to fire up the Blu-Ray player and recognize 10 great Irish indies. So finish up that giant damp orb of boiled cabbage, polish off that Guinness and get ready to add some Celtic sparkle to your Netflix queue. Here now are 10 Indies We Love from from and about Ireland.
BLOODY SUNDAY (2002)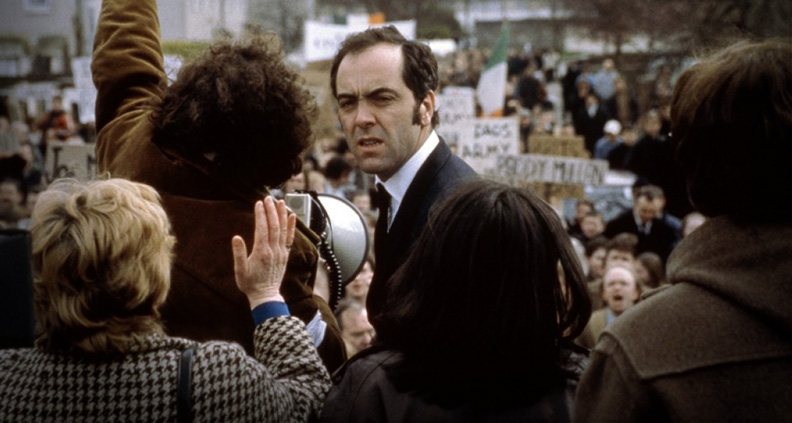 Director: Paul Greengrass
Starring: James Nesbitt, Tim Pigott-Smith, Nicholas Farrell
Where You Can Watch: iTunes, Amazon, Blu-Ray/DVD, Xfinity Cable
Why We Love It: Before he was redefining the language of action cinema—and making us all motion-sick—with his contribution to the The Bourne Identity franchise, director Paul Greengrass unleashed this vérité-style drama about one of the most infamous days in Irish history. A methodical recreation of the 1972 massacre that left 14 Irish protesters dead at the hands of British troops in Northern Ireland, Bloody Sunday feels as raw and ragged as any boots-on-the-ground documentary. Greengrass takes a procedural approach to depicting the day's events—with the gradual compounding of incident barreling towards inevitable tragedy, unfolding like a slow motion car crash. By the time the first Molotov cocktail is thrown, the viewers pulse is already pounding like a war drum. It's difficult to watch, but regardless of political position it's hard to argue that Greengrass achieves anything less than peak agit-prop filmmaking.
THE BUTCHER BOY (1997)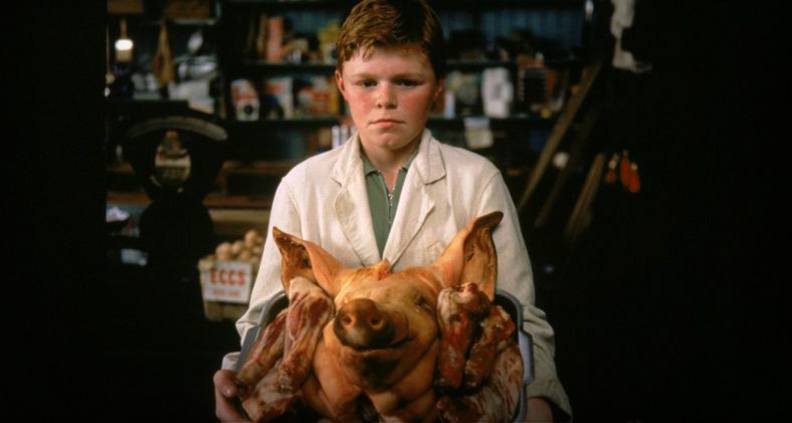 Director: Neil Jordan
Starring: Eamonn Owens, Stephen Rea, Alan Boyle
Where You Can Watch: iTunes, Amazon, Blu-Ray/DVD, Xfinity Cable
Why We Love It: Director Neil Jordan's psychosexual 1992 political-thriller classic The Crying Game is much more famous, but a large part of that film's action takes place in London, far away from this list's purview. Jordan's darkly absurdist 1997 coming-of-age drama is largely forgotten these days, which is too bad since it ranks as one of the director's best. Set in a rural Ireland in the early 1960s, the story is told from the disturbed perspective of Brady (Owens), a young boy whose weird and imaginative daydreams about alien invasions and nuclear annihilation grow increasingly more vivid as the film goes on. Soon, Brady becomes unable to distinguish between reality and fantasy, leading to our second inevitably tragic ending of many more to come on this list. Some critics have labeled the film "misery porn" and Jordan's depiction of Brady's poverty is indeed both grim and unceasing. But the artistry of the filmmaking on display and the movie's wicked wit make it something much more idiosyncratic and interesting than just another Angela's Ashes redux. Besides, what other film features Sinead O'Connor as a foul-mouthed vision of the Virgin Mary?
HUNGER (2009)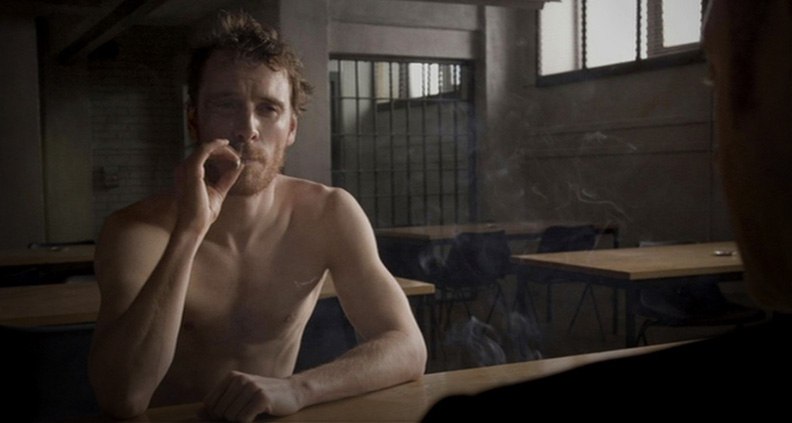 Director: Steve McQueen
Starring: Michael Fassbender, Liam Cunningham, Stuart Graham
Where You Can Watch: Filmstruck, iTunes, Amazon, Blu-Ray/DVD, Xfinity Cable
Why We Love It: The bleakness continues with the third film on this list. That's the luck o' the Irish for you! The acclaimed 2009 political drama Hunger introduced international filmgoers to two names they wouldn't soon forget: director Steve McQueen and lead actor Michael Fassbender. Fassbender dropped 42 pounds in just ten weeks to play hunger-striking IRA prisoner Bobby Sands, one of the most dramatic and visually upsetting transformations since Christian Bale in The Machinist. But the film is more than just the sum of its Method Actor gimmicks; it's a perversely beautiful, politically charged, psychological character study. The film's unusual structure—including one unbroken take consisting of a single 17-minute dialogue scene—and Expressionistic camerawork externalize Sands' torment in ways that aren't always (or ever) pretty to look at, but are borderline transcendental. Fassbender and McQueen would go on to collaborate on Shame and the Academy Award-winning 12 Years a Slave, but somehow Hunger is their most intense film.
THE SECRET OF ROAN INISH (1994)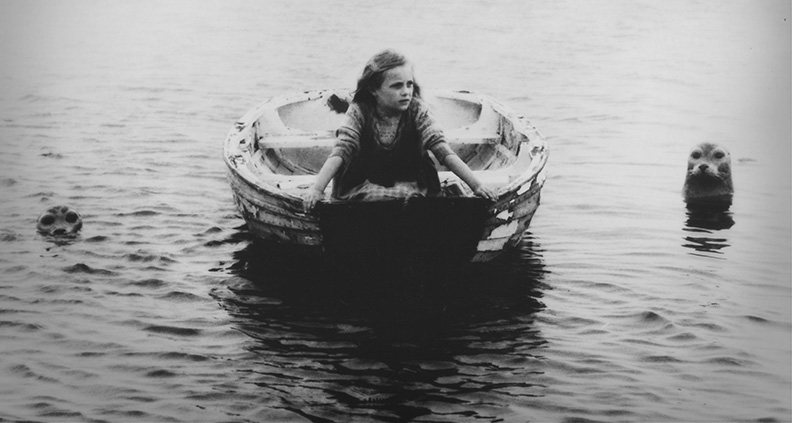 Director: John Sayles
Starring: Sarah Green, Maggie Renzi, Jeni Courtney
Where You Can Watch: iTunes, Amazon, Blu-Ray/DVD, Xfinity Cable
Why We Love It: American indie film pioneer John Sayles tapped his own Irish heritage for this measured, bittersweet 1994 children's fable. Shot in muted grays and greens, the film follows Fiona (Courtney), a young girl sent to live with her grandparents and cousin in a remote fishing village near Roan Inish, a mysterious island off Ireland's southern shore. Legend has it that the Inish is home to a clan of "Selkies"—seals than can shed their skins to become human. As an infant, Fiona's brother was supposedly swept out to sea and adopted by the Selkies; the question of whether or not this familial tall tale (and the Selkies themselves) are real or not becomes the central mystery of the film—part Gothic romance, part magical realism. A departure for the Lone Star director, Sayles' applies his signature humanistic touch to tell a simple story tinged with the supernatural, told from a child's point of view—an elegant folk tale told with impeccable directorial chops.
MY LEFT FOOT (1989)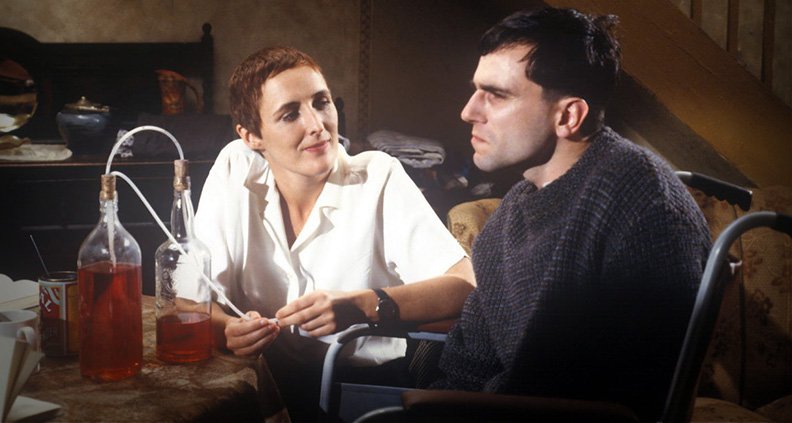 Director: Jim Sheridan
Starring: Daniel Day-Lewis, Brenda Fricker, Fiona Shaw
Where You Can Watch: Netflix, iTunes, Amazon, Blu-Ray/DVD, Xfinity Cable
Why We Love It: Daniel Day-Lewis won his first in a trio of Best Actor Oscar statuettes for this true-life tale of Irish artist Christy Brown, whose cerebral palsy left him unable to control any part of his body, save for his titular Westernmost getaway stick. Using what little agency he had over his own physical being, Brown developed his skills as a painter. But My Left Foot isn't some pat, triumph-over-adversity story—it's as frank in its depiction of the characters' poor Irish upbringing and lack of opportunity as any other film on this list. Christy's art career isn't a catapult to carefree living; it's merely a lifeline for a sensitive and sometimes hot-tempered individual to project his personality into the world outside the cage of his own body. The presence of that personality in the lives of Brown's family and colleagues doesn't always make things easier, but it forces them—as well as the audience—to acknowledge Christy's (often flawed) humanity.
ONCE (2007)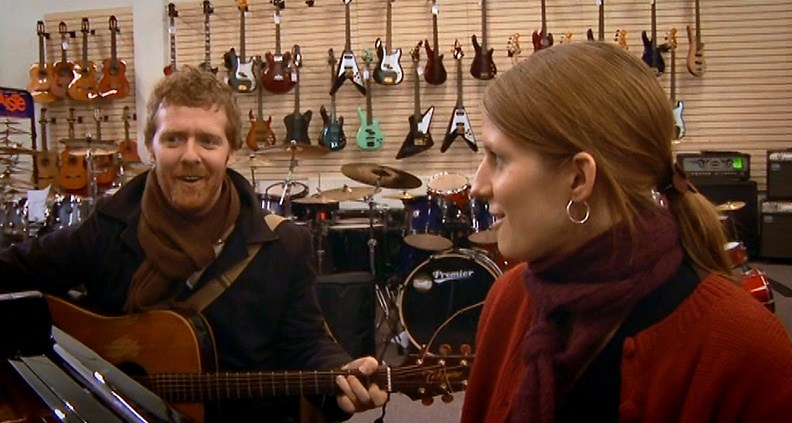 Director: John Carney
Starring: Glen Hansard, Markéta Irglová
Where You Can Watch: iTunes, Amazon, Blu-Ray/DVD, Xfinity Cable
Why We Love It: For such a small, intimate film, John Carney's lo-fi street-busker musical Once sure spawned quite the mass-media empire. The film was adapted into a (pretty terrible) stage version, and spawned Hansard and Irglová's popular folk-rock duo, The Swell Season. But it all started with this charming fable, set in modern-day Dublin, charting the tentative, never-quite-realized musical romance between Hansard's ersatz vacuum repairman and Irglová's shy immigrant domestic worker. The movie includes several stirring musical numbers, both diegetic and non-diegetic, including the Oscar-winning "Falling Slowly"—a small-scale epic of romantic melancholy. And in a clear case of art imitating life, Hansard and Irglová became an item IRL following their collaboration in the film. Their relationship ultimately didn't last, but the coupling and its (perhaps inevitable) termination only served to underscore the sense of fleeting, bittersweet heartache permeating every inch of Carney's movie. And like no other film on this list, Once will have you refreshing Travelocity looking deals on that next flight to Dublin.
PHILOMENA (2013)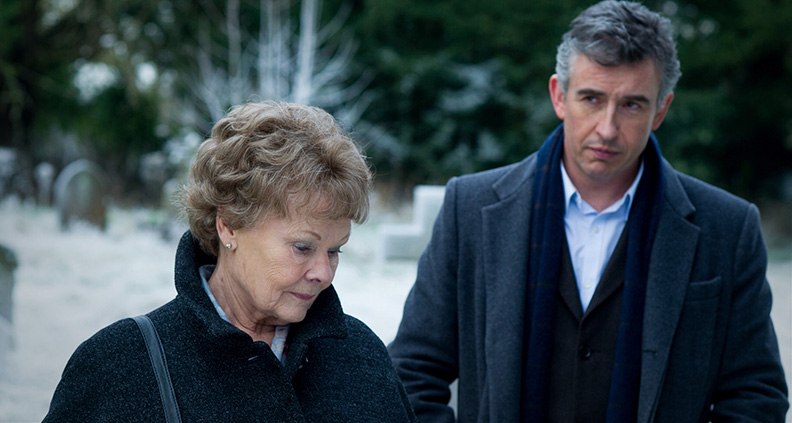 Director: Stephen Frears
Starring: Judi Dench, Steve Coogan, Michelle Fairley
Where You Can Watch: iTunes, Amazon, Blu-Ray/DVD, Xfinity Cable
Why We Love It: Stephen Frears' Philomena is yet another tale about the difficulties of growing up Irish—particularly if you're an unwed teenage mother in the early 1950s. The film follows British journalist Martin Sixsmith (Coogan), who upon losing in his job in disgrace attempts to redeem himself by writing what he thinks will be a heartwarming human interest story about Judi Dench's doddering Philomena Lee, who as a young Irish girl was forced to give her son up for adoption by the cruel nuns at her small Catholic convent. But the duo's quest for truth becomes much more complicated, with tentacles reaching all the way to America and the AIDS crisis of the 1980s. Based in part on real events, the film is wise enough to imbue what would otherwise be a pretty straightforward tragedy with glints of optimism—mostly as a result of Philomena's resilience and strong-willed desire to reclaim the narrative of her own life.
WAKING NED DEVINE (1998)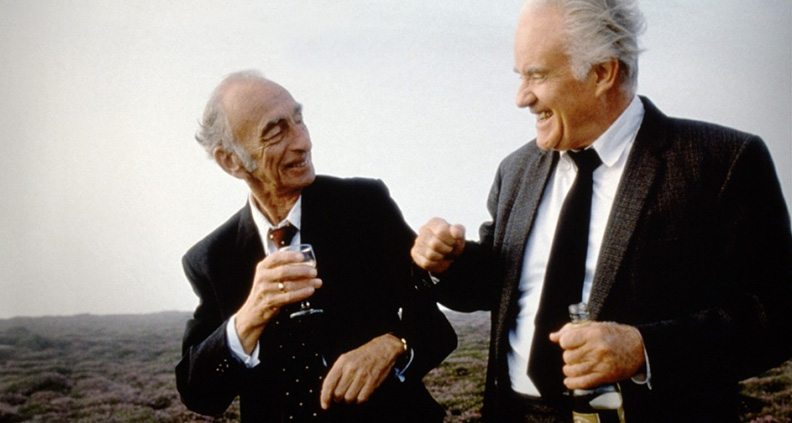 Director: Kirk Jones
Starring: Ian Bannen, David Kelly, Susan Lynch, James Nesbitt
Where You Can Watch: iTunes, Amazon, Blu-Ray/DVD, Xfinity Cable
Why We Love It: In the wake of The Full Monty, the British Isles produced an impressive run of low-key, middlebrow dramedies about the exploits of small town characters and their (invariably) bumbling schemes to protect their picaresque provincial lifestyles against outside interlopers. And Kirk Jones' Waking Ned Devine was one of the best of the bunch, about a group of elderly townies that conspire to claim the lotto winnings of their recently deceased friend, the titular Ned Devine. This harebrained plot goes awry in every possible direction, leading to several memorable set pieces as the villagers attempt to fool the visiting lottery inspector, Mr. Kelly. The result is an enjoyable, well-made film that doesn't skimp on local color, even though the film was actually filmed outside of Ireland on the nearby Isle of Mann.
THE WIND THAT SHAKES THE BARLEY (2006)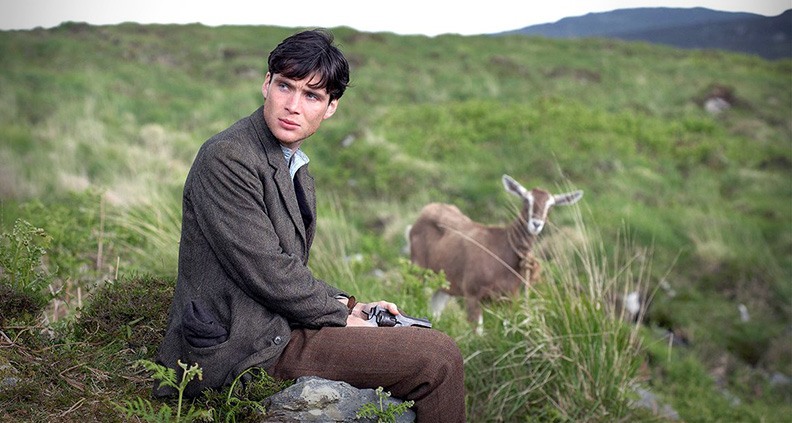 Director: Ken Loach
Starring: Cillian Murphy, Liam Cunningham, Pádraic Delaney
Where You Can Watch: iTunes, Amazon, Blu-Ray/DVD, Xfinity Cable
Why We Love It: Set during Irish War of Independence and the subsequent Irish Civil War, Ken Loach's poetic drama can be seen as something of a prequel to Bloody Sunday and Hunger. The film follows the fictional story of Damien (Murphy) and Teddy (Delaney), poor brothers from County Cork who join the fledgling IRA to fight for Irish independence from the United Kingdom. And just as it does with the nation of Ireland itself, the conflicts rip the brothers apart in unexpected ways, as each copes with the sacrifices demanded by their political beliefs. Written by Paul Laverty, Loach's acclaimed film won the Palm d'Or at the 2006 Cannes Film Festival and became an instant, indispensible document for anyone looking to educate themselves about this underrepresented chapter in European military history. Understanding the past is key to understanding the present; for anyone looking to understand modern-day Ireland, Barley is essential viewing.
DARBY O'GILL AND THE LITTLE PEOPLE (1959)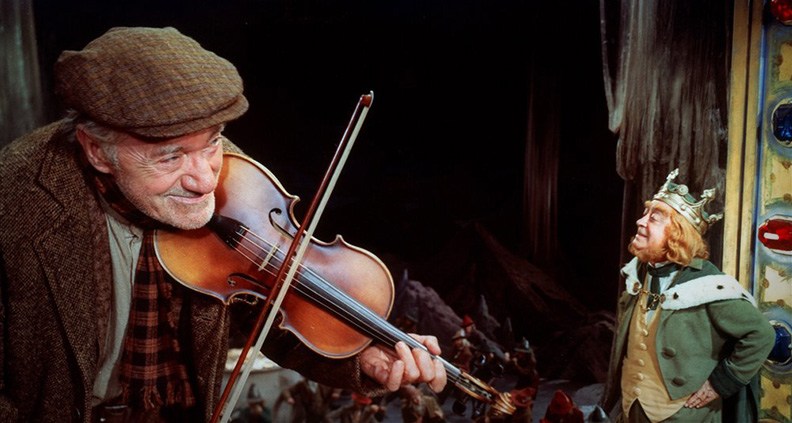 Director: Robert Stevenson
Starring: Albert Sharpe, Janet Munro, Sean Connery, Jimmy O'Dea
Where You Can Watch: iTunes, Amazon, Blu-Ray/DVD, Xfinity Cable 
Why We Love It: Can you blame us? No list of St. Patrick's Day-themed entertainment is complete without Disney's classic spin on the leprechaun mythos, as adapted from the stories of Irish writer Herminie Templeton Kavanaugh. Sure—Darby O'Gill is by no means an indie, nor is it an authentic representation of Irish cultural history—it's an effervescent, Technicolor-cartoon version of half-remembered Irish folklore as filtered through Uncle Walt's distinctive brand of wholesome 1950s cornball. The plot is a true bit of blarney concerning town drunk Darby (Sharpe)'s attempts to outsmart the puckish leprechaun king Brian (O'Dea). The film also features the screen debut of Sean Connery, who would rocket to 007 superstardom just three years later in Dr. No. Is Darby O'Gill's collection of over-the-top Irish stereotypes offensive? Probably! But speaking as an American of Irish extraction, there's truly no better movie to set the St. Patty's day mood. Erin go Bragh!
---
Do you have any other Irish or Irish-themed movies you feel like we egregiously neglected to include on this list? We bet you do! Let us know your favorites in the comments below, or send us your picks via Facebook or Twitter.
To learn more about Film Independent please subscribe to our YouTube channel. To learn how to become a Member of Film Independent, click here.