10 Inspirational Films to Watch When You Want to Feel Hopeful
Six weeks ago, those of us here in the U.S. lived in a world where local movie theaters were still bustling, yoga classes congregated to downward-dog in close, sweaty proximity, and gyms, bars, record shops and restaurants were all open and eager for business. What a difference a few weeks makes, as the current COVID-19 crisis has rearranged our world in irrevocable and generation-defining ways. And as our nation enters one of its greatest tests over the next few weeks, it's important to cultivate and nurture the idea of "hope" with as much fastidious care as possible.
Above all, hope is predicated on the belief that all conditions are temporary, trending toward positive. And there's truly no reason to believe this is not still the case. The world will now be different than the one we perhaps imagined it might have been two months ago, but even in the midst of dire CDC projections, conspiracy theories and the utter boredom of sheltering within the same four walls every damn day, make no mistake: people are uniting to help and inspire each other in ways that will carry us through to the end of this test — and far beyond.
Hope begins with ideas. And what, in any medium, is creating art other than the practice of disguising the raw stuff of ideas as something beautiful—a discreet aesthetic product to be lingered over and internalized? Sometimes what we do as filmmakers and film lovers can seem trivial, but think about it: how much of your worldview is informed by the media you consume?
Now more than ever, it's important to make room in our lives to actually hear these ideas. So assuming you're stuck at home and huddled on the couch wondering "what next?" please consider distracting yourself with any one of these 10 great indies perfectly calibrated to provide light through the dark.
BOYHOOD (2014)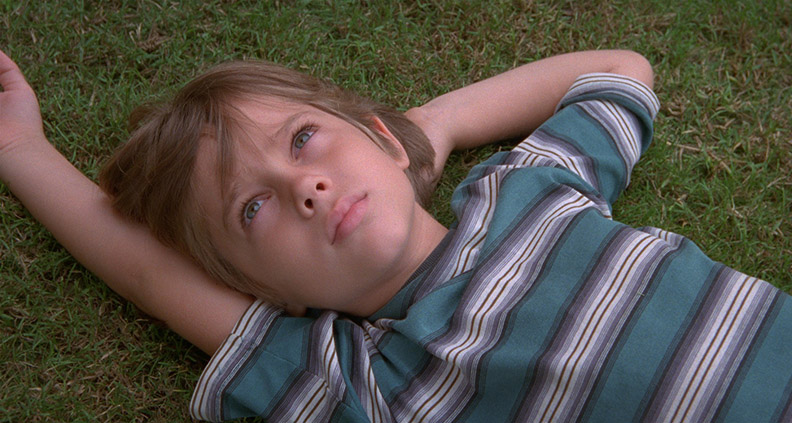 Director: Richard Linklater
Where to watch: all major platforms (rental)
Watch it for: a reminder that life is an ongoing series of alternating hardships and good fortune, and only achieves the sum total of its journey through the steady accumulation of individual days, not singular world events. In short, Boyhood is a reminder to focus on your immediate surroundings and the people closest to you—not internet noise or political turmoil.
HONEY BOY (2019)

Director: Alma Har'el
Where to watch: Amazon Prime
Watch it for: Screenwriter and co-lead Shia LaBeouf's fearless exploration of his own troubled childhood and generational trauma, here portraying  his own abusive father in a lightly fictionalized autobiographical psychodrama. Child actor Otis—LaBeouf's avatar—goes through myriad of peaks and valleys (mostly valleys) but comes out the other side stronger stronger and more empathetic. A good model for us all.
THE TREE OF LIFE (2011)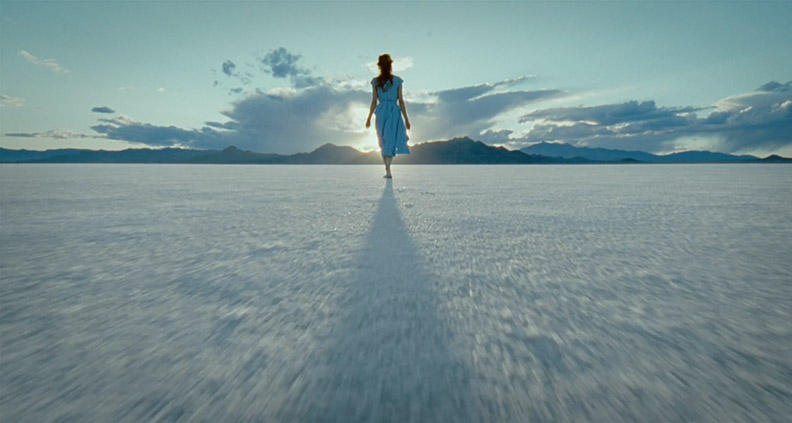 Directed by: Terrence Malick
Where to watch: HBO, Max Go, Direct TV
Watch it for: recalibrating your sense of spirituality and considering the human race's place in the universe. Even atheists can appreciate legendary director Terrence Malick's impressionistic portrait of divine grace. It may be of small comfort in the immediate sense, but sometimes it truly is helpful to step back and consider your existence in relation to the cosmos—whatever that might mean to you.
HER (2013)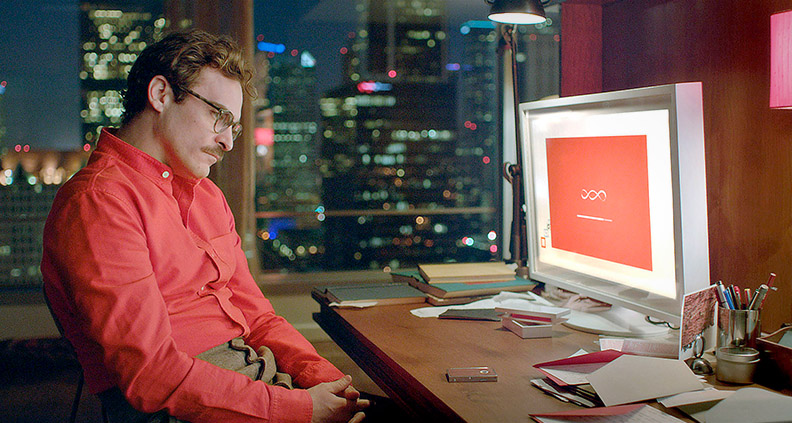 Directed by: Spike Jonze
Where to watch: Netflix
Watch it for: a pretty good argument for why it's important to unplug from our devices and form real human relationships—if only, for the moment, remotely. If there's anything the hysteria on the internet has taught us during this pandemic, it's that the information and comfort we input from digital spaces can evolve in ways that are legitimately imperiling to personal health. It's a reminder to breathe fresh air, go on long walks, and look at sunsets. Not a bad place to start.
BEASTS OF THE SOUTHERN WILD (2012)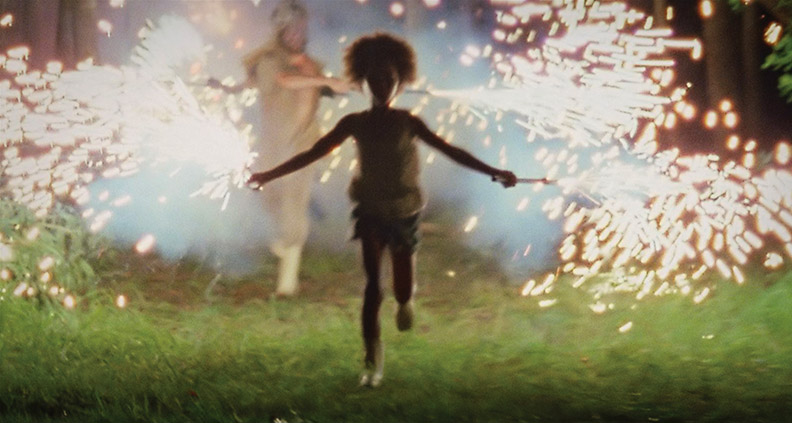 Directed by: Benh Zeitlin
Where to watch: all major platforms (rental)
Watch if for: for the sheer pleasure of it. Benh Zeitlin's Louisiana fantasia is one of the most purely joyous films of the decade, reimagining the iconography of Hurricane Katrina through childlike eyes suffused with magical realism to create a gorgeous, celebratory tone poem about strength and perseverance. It's also (a reoccurring theme here) a testament to the power of local community.
FREE SOLO (2018)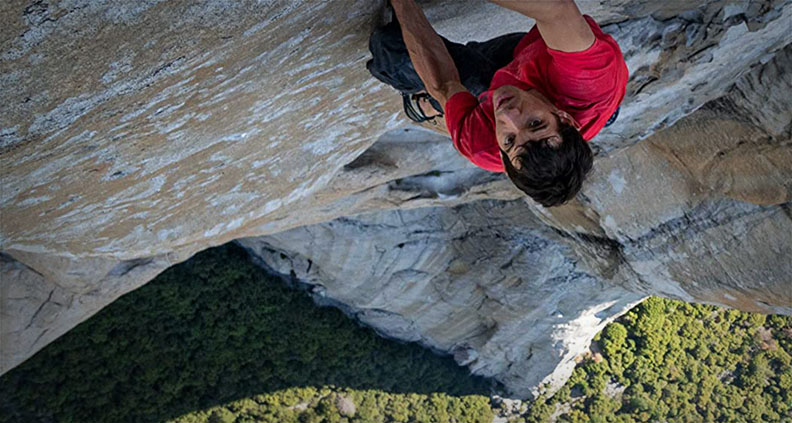 Directed by: Jimmy Chin, Elizabeth Chai Vasarhelyi
Where to watch: Disney Plus, Hulu
What is for: look, if intrepid "free solo" climber Alex Honnold can scale the face of Yosemite's El Capitan mountain without a rope (or net!) then surely you can stay indoors for a few more weeks, yeah? Both feats are grueling tests of endurance to be sure, but Honnald didn't have the luxury of binge-watching Tiger King to keep him company. But beyond just putting the physical demands of our self-quarantines to shame, Free Solo simultaneously dazzles and inspires with it's portrait of single-minded determination and triumph.
THE KIDS ARE ALL RIGHT (2010)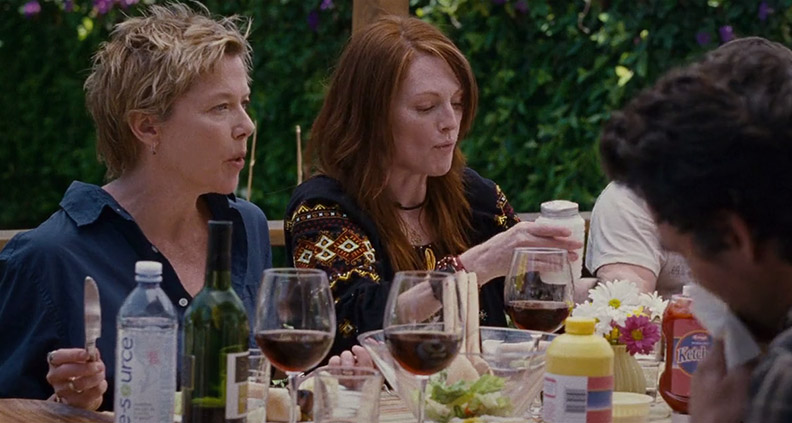 Directed by: Lisa Cholodenko
Where to watch: HBO, Max Go, Pluto TV
Watch if for: a celebration of the Millennial mindset, whose creative enthusiasm has been on ample display during this crisis, with an explosion of innovative user-generated content being posted every day to capture this historic moment with humor and optimism. Lisa Cholodenko's family drama shows that the kids really are all right—inquisitive, open-minded and better equipped to cope with change than even their progressive-minded parents are. Things will be okay… eventually.
ALL IS LOST (2013)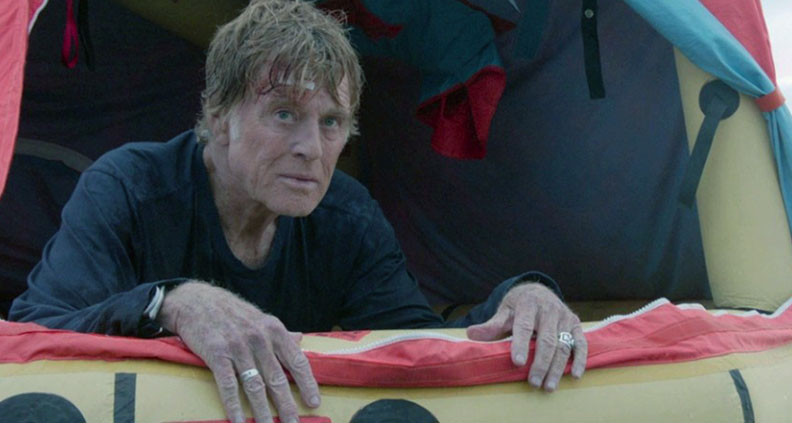 Directed by: J.C. Chandor
Where to watch: Direct TV, Starz
Watch if for: for a reminder that not all is lost, though admittedly that fact is a bit of a spoiler, as for the majority of J.C. Chandor's tense survival thriller, Robert Redford's capsized sailor seems doomed to drown in the unfriendly expanse of the Indian Ocean. But resourcefulness, determination and sheer will combine to make that grim fate much less of an inevitability than it initially seems. Further proof that the human race is equipped to sustain any critical hit, take on water (either literal or metaphorical) and still survive.
SELMA (2014)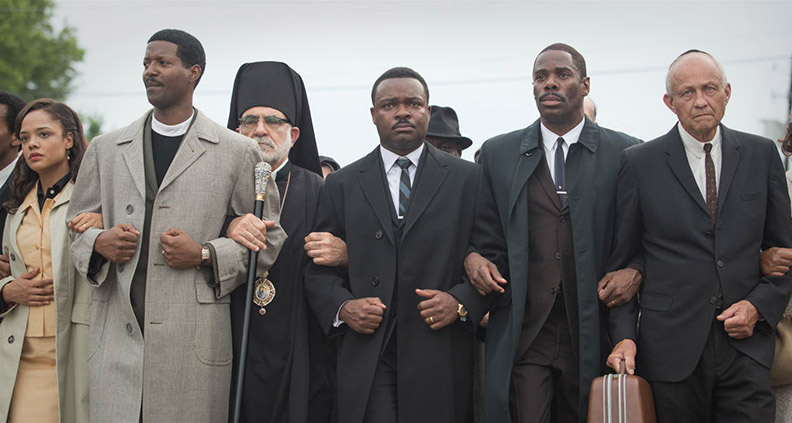 Directed by: Ava DuVernay
Where to watch: all major platforms (rental)
Watch it for: homework—but not homework for history class. Homework for the years to come in creating more equitable world; one where every citizen of this country has access to the tools and resources to keep themselves safe and healthy, whether from deadly diseases or economic inequality. Ava DuVernay's stirring recreation of Dr. Martin Luther King's 1965 Civil Rights marches is a blueprint for all Americans about how to enact meaningful (peaceful) change. When the time comes to finally lock arms again, be ready.
DO THE RIGHT THING (1989)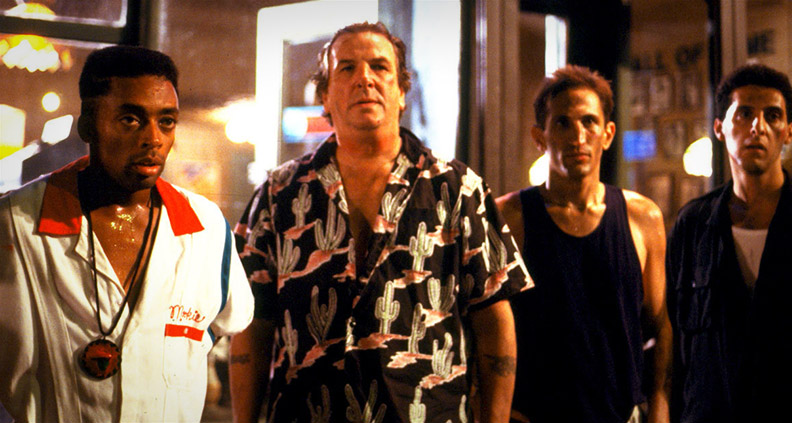 Directed by: Spike Lee
Where to watch: Starz
Watch it for: it's message… and in this case, the "right thing" is to stay home!
Note: a different version of this blog originally ran in November of 2016. It has been revised and updated here with new text and film titles.
So… what films do you watch to inspire hope? Let us know in the comments. Film Independent promotes unique, independent voices by helping filmmakers create and advance new work. You can support our efforts by making a donation or becoming a Film Independent Member.
Keep up with Film Independent…
(Header: Beasts of the Southern Wild)