Guest Post: The Muslim Narrative in Hindi Cinema – 20 Great Examples
The following guest post comes to us courtesy of Shazia Iqbal, Indian filmmaker and 2019 Global Media Makers Fellow. Iqbal participated in GMM's LA Residency in 2019 with her narrative feature project, Blood Circle. This blog was previously posted on March 19 on IndigenousWeb. Special thanks to Iqbal and the original publisher.
***
It's strange that in a country (India) whose people are majorly known to walk, talk and sleep Bollywood, the portrayal of characters from a particular religion (Islam) has always been slightly warped. In an industry that churns out hundreds of films every year, only a handful of them accommodate the Muslim narrative with honesty and the proper research in place.
But, across 100+ years of Bollywood, we have come across a few brilliant films that have spoken about the Muslim experience, with Muslim characters shown not just as the kohl-eyed villain or the occasional tawaif, but in their entire humanity—their ways of living, their joys, sorrows and struggles. Here is a list of such films curated by production designer and award-winning filmmaker Shazia Iqbal:
GARM HAVA (1973)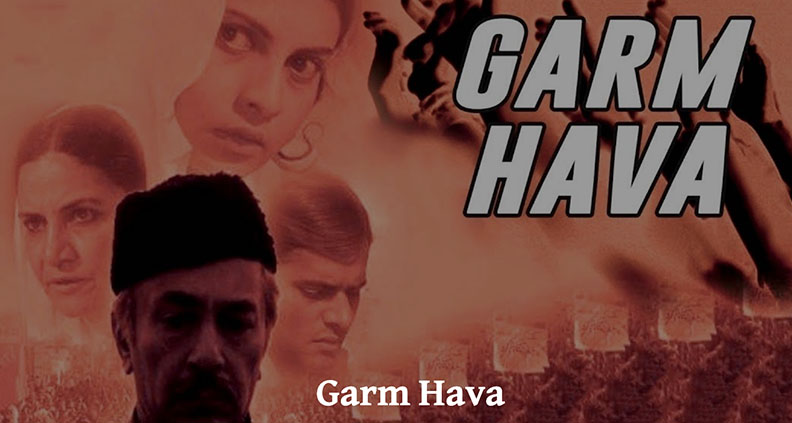 Director: M.S. Sathyu
Writer: Kaifi Azmi, Shama Zaidi (based on a short story by Ismat Chughtai)
Starring: Balraj Sahni, Gita Siddharth, AK Hangal, Jalal Agha, Shaukat Azmi, Farooque Shaikh
About: "Azaadi mili hai, sab uska apne apne dhang se matlab nikal rahein hain," responds Salim Mirza (Balraj Sahni), when a tongawala petty cab demands four times the money because he's a Muslim. Mirza is threatened that if the price is not okay with him, he can go to Pakistan. Mirza's response states the theme of the film: that freedom is open to individual interpretation, and that it comes at a price. Set in newly free India, M.S. Sathyu's epic revolves around the struggles of survival of a Muslim family that decides to stay behind in India; it was the first time in Hindi cinema where a Muslim family was portrayed realistically, rather than having one token Muslim character. The film got nominated for Palme D'or at Cannes, but was rejected by the censor board and was stuck unreleased for 11 months, until Prime Minister Indira Gandhi herself pushed the CBFC to clear it.
Watch On: YouTube
DHARMPUTRA (1961)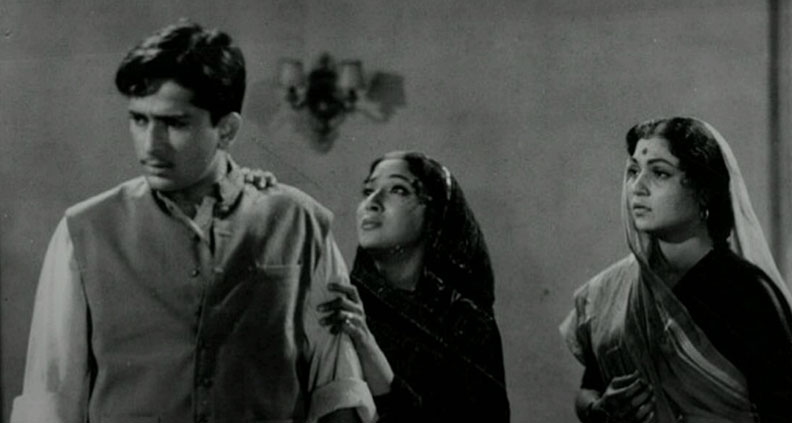 Director: Yash Chopra
Writer: Akhtar-Ul-Iman (adapted from Acharya Chatursen Shastri's novel)
Starring: Mala Sinha, Shashi Kapoor, Rehman, Manmohan Krishna, Nirupa Roy
About: The year 1947. A Hindu nationalist man (Shashi Kapoor), searing with hate against Muslims in the post-partition days, discovers he was born a Muslim. The timeless film has a strong secular voice of the writer and director, and there are quite a few scenes with conflict around religion, culture and identity that gave me goosebumps because the same mind-numbing political discourse is still happening in 2021. "Dharm kya aadmi se bada hai?" asks the Hindu mother, who has adopted the Muslim kid. That is what the film wants to say: humans, who behave like slaves to religion, forget they made the belief system, not the other way round. This film is a paradigm of a golden period in Hindi films, when films on communal harmony were celebrated—something that seems lost now. Kudos to Shashi Kapoor for playing such a complicated role in his first film as an adult.
Watch On: Amazon Prime, YouTube
MAMMO (1994)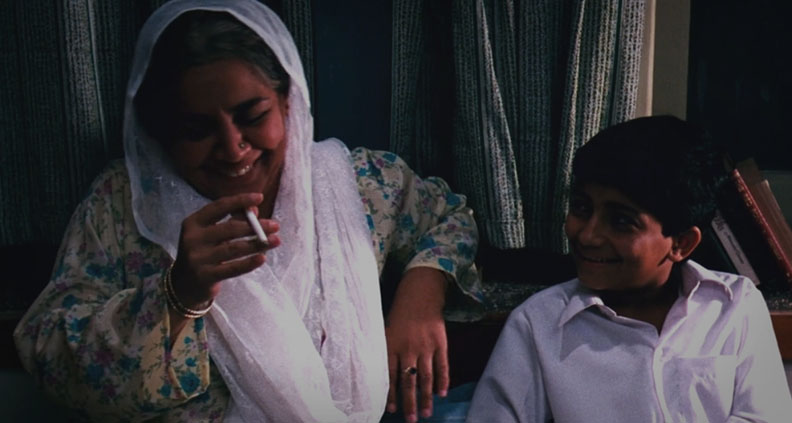 Director: Shyam Benegal
Writer: Khalid Mohamed, Shama Zaidi, Javed Siddiqui
Starring: Farida Jalal, Surekha Sikri, Amit Phalke, Rajit Kapoor
About: The first film of the trilogy directed by Shyam Benegal and written by Khalid Mohamed, inspired by various fiery women in the writer's life. Mammo is based on Mohamed's great-aunt, who was deported to Pakistan. In most of his films, Muslim-minority identity struggles are at the core of the conflict, and I remember Mammo as the first film where I thought I was seen and heard, through the character of Rizoo, played by a brilliant Amit Phalke. Mammo is the film that I felt defined my childhood, and there is so much of Rizwan and Mammo that still lives in me. I can't get through Vanraj Bhatia—Jagjit Singh— Gulzar's 'Ye faasle teri galiyon ke' without letting my emotions take over.
Watch On: Mubi, Airtel XStream
NASEEM (1995)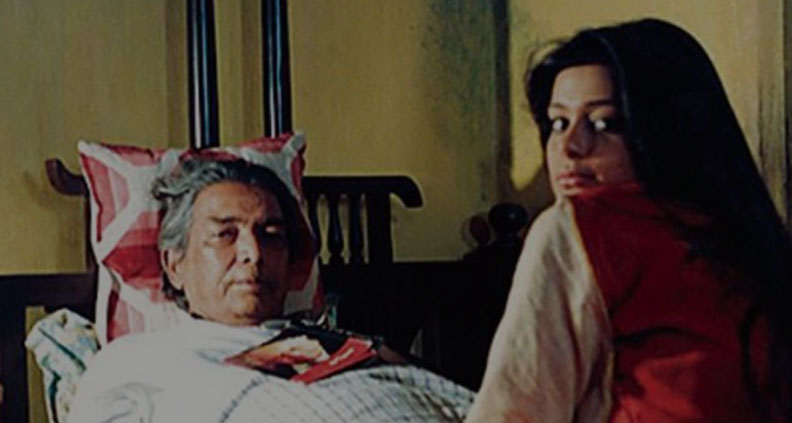 Director: Saeed Akhtar Mirza
Writer: Saeed Akhtar Mirza, Ashok Mishra
Starring: Kaifi Azmi, Mayuri Kango, Kulbhushan Kharbanda, Surekha Sikri, Salim Shah, Kay Kay Menon
About: In a scene where a Muslim man is struggling to come to terms with the growing animosity against his community and the lingering threat to their survival in the days leading to the Babri Masjid demolition, he questions his bedridden, dying father: "Abba, Why didn't you go to Pakistan during the partition?" The father (Kaifi Azmi) calmly responds, "Do you remember the tree outside our house in Agra? Your mother and I loved that tree." All that I know and understand of patriotism is from this scene. The film uses the metaphor of a tree to express the pain of uprooting, identity, alienation and the lost sense of belonging that most Indian Muslims continue to struggle with.
Watch On: Mubi
SALIM LANGDE PE MAT RO (1989)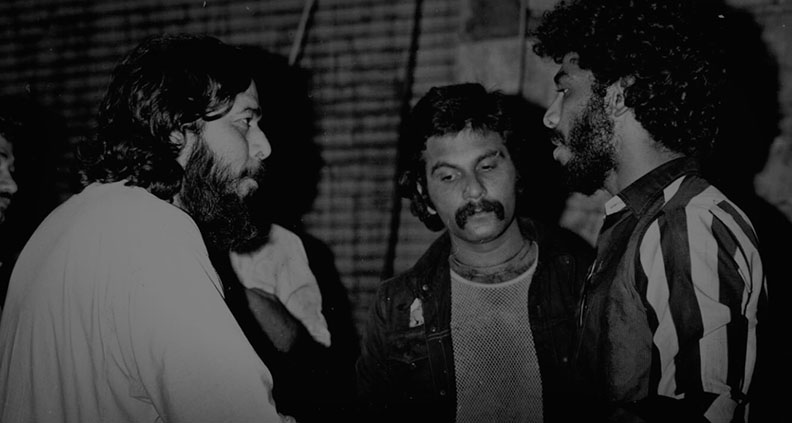 Director: Saeed Akhtar Mirza
Writer: Saeed Akhtar Mirza, Hriday Lani
Starring: Pawan Malhotra, Neelima Azim, Surekha Sikri, Vikram Gokhale, Makrand Deshpande, Ashutosh Gowariker
About: A separate article is needed to talk about the genius of Saeed Akhtar Mirza—there is no one quite like him. The strongest, most authentic Muslim voice in Indian cinema history, his stories sharply looking at Muslim oppression and alienation as well as conservatism within the community. Before Murad from Gully Boy made "Apna time aayega" popular, Salim said, "Apna time bhi aayenga re." Salim, the "angry young man," the confident tapori lives on the margins and society doesn't fail to remind him of that. Mirza says lack of equal opportunities, education, jobs—poverty—breeds violence; he looks at such violence with sensitivity and empathy. There would be no Muslim narrative in India without the Salims and Naseems.
Watch On: Mubi
JUNOON (1978)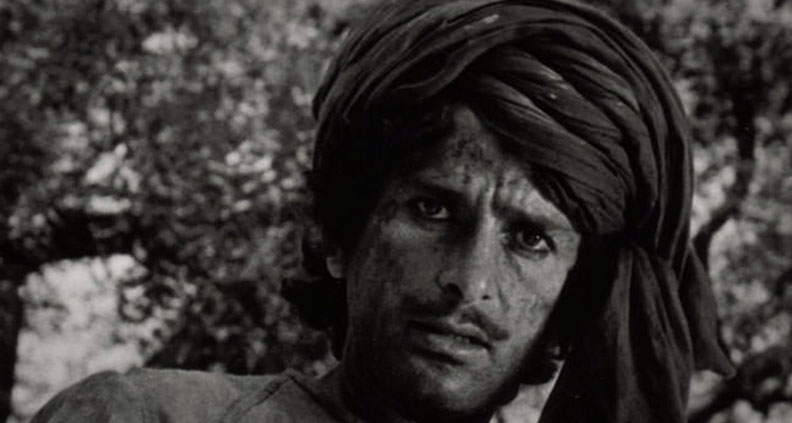 Director: Shyam Benegal
Writer: Shyam Benegal, Ismat Chughtai, Satyadev Dubey (Adapted from Ruskin Bond's novella, A Flight of Pigeons)
Starring: Shashi Kapoor, Nafisa Ali, Shabana Azmi, Naseeruddin Shah, Jennifer Kendal, Ismat Chugtai
About: Shashi Kapoor's Javed Khan is a Pathan soldier obsessively in love with a British girl, Ruth (Nafisa Ali). Set against the 1857 sepoy mutiny, Shyam Benegal's masterpiece is a heart-wrenching love story that shows the struggles of a flawed man, suffering in love, unable to let go of his obsession. In a masterfully choreographed scene where the metaphorical pigeons of "peace" are killed by Sarfaraz (Naseer), he screams, "Hum dilli haar gayein!" and you feel every inch of the last nail in the coffin of Javed's love. For me, Javed and Ruth still exist in some parallel world. Some characters don't leave us. Ever.
Watch On: YouTube
SHATRANJ KE KHILADI (1977)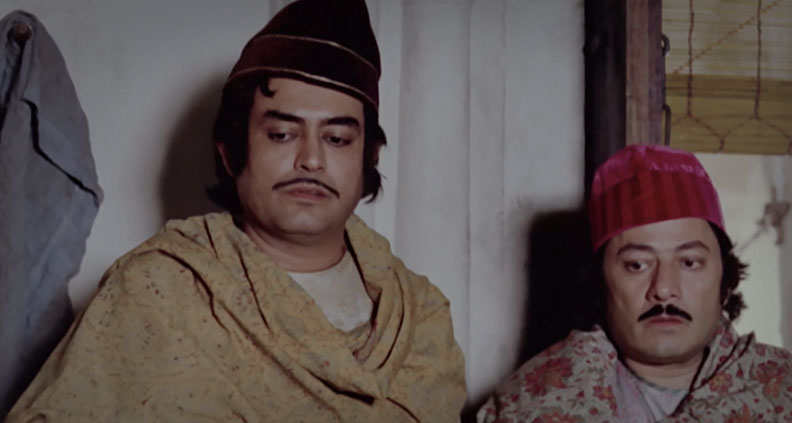 Director: Satyajit Ray
Writer: Satyajit Ray, Shama Zaidi, Javed Siddiqui (adapted from Munshi Premchand's novel of same name)
Starring: Sanjeev Kumar, Saeed Jaffrey, Amjad Khan, Shabana Azmi, Farida Jalal, Richard Attenborough
About: Set in 1856, Ray's first Urdu language film is a political satire about two noblemen, Mirza Sajjad Ali and Mir Roshan Ali (Sanjeev Kumar and Saeed Jaffrey) who are addicted to chess to a point of losing everything, at a time when the British forces were proceeding to annex their kingdom (Awadh) and overthrow its ruler, Wajid Ali Shah (Amjad Khan). The conflict of the last few scenes shows the complexity and ugliness of human nature—a trait in Premchand's story, masterfully choreographed by Ray. The film questions if art is enough for human existence, and at the cost of political power and nobility. A favorite on the 9:00pm cable TV during my growing up years, I have lost count of the number of times I have watched the film.
Watch On: Amazon Prime, Hotstar, Mubi, JioCinema, Airtel XStream, YouTube
MAQBOOL (2003)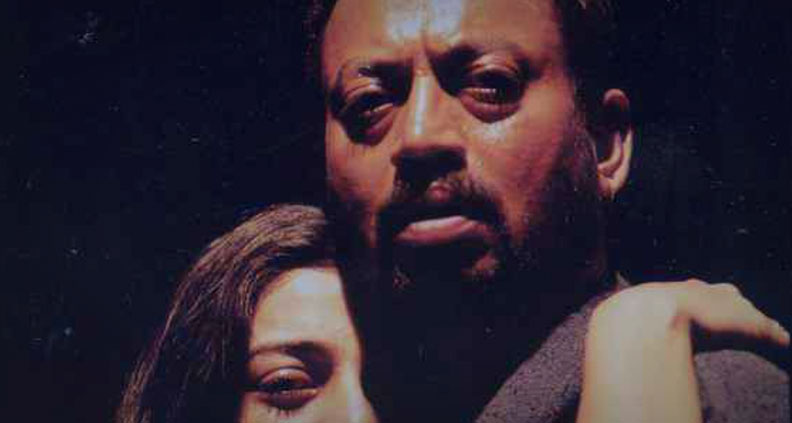 Director: Vishal Bhardwaj
Writer: Vishal Bhardwaj, Abbas Tyrewala (adapted from William Shakespeare's Macbeth)
Starring: Irfan Khan, Tabu, Pankaj Kapur
About: Adapted from Macbeth, the first film in the Shakespeare trilogy brought in the next generation of alternate cinema—a cusp between arthouse and mainstream cinema. Since then, Bhardwaj has successfully managed to create a genre of his own. An ingenious Pankaj Kapoor, a ferocious Tabu, and a flawless Irrfan Khan—Maqbool gave us a legend—someone who got his first lead role in a big film, 15 years after his debut. Abbaji's menacing dialogue, "Gilauri khaya karo gulfaam…. zabaan kabu mein rehti hai!" has a separate fan base.
Watch On: Amazon Prime, Hotstar, MX Player, YouTube
ZAKHM (1998)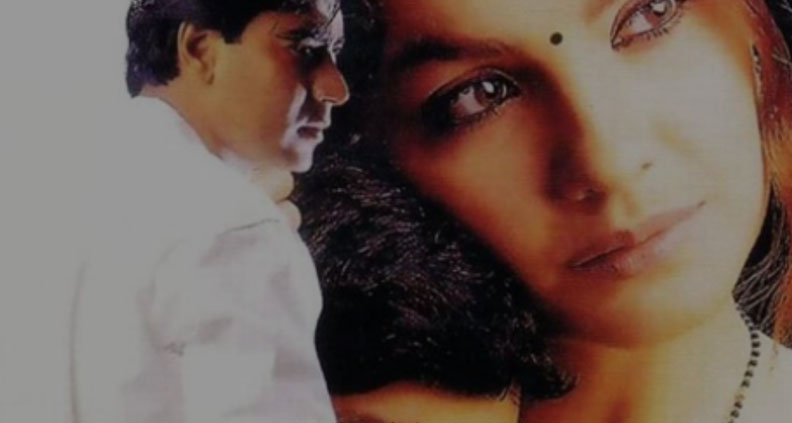 Director: Mahesh Bhatt
Writer: Mahesh Bhatt, Tanuja Chandra, Girish Dhamija
Starring: Pooja Bhatt, Ajay Devgan, Kunal Khemu, Nagarjuna
About: Zakhm was based on Mahesh Bhatt's childhood years of being raised by a Muslim mother, who was in a complicated relationship with a Brahmin man. Bhatt got critical and commercial success with the film and it won the Nargis Dutt National award for best film on national integration. Set during the 1992 riots in Bombay, like Dharmputra, Zakhm too has a Hindu nationalist character who discovers that his mother is a Muslim. Zakhm's music was hugely popular, particularly the lyrical, "Gali mein aaj chand nikla".
Watch On: YouTube
BOMBAY (1995)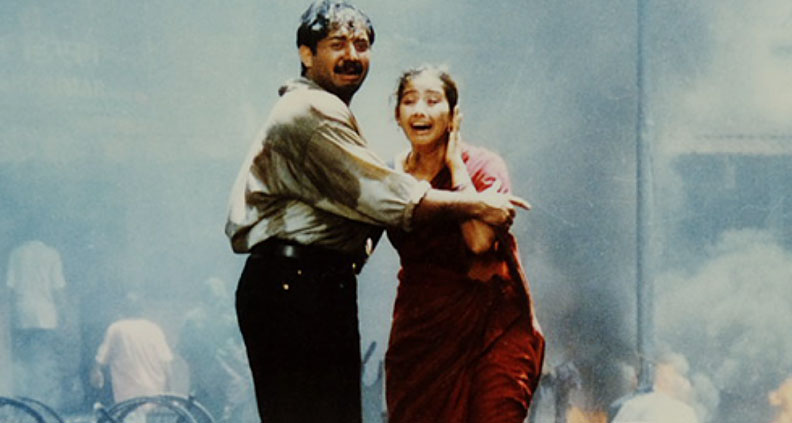 Director: Mani Ratnam
Writer: Mani Ratnam, Umesh Sharma
Starring: Manisha Koirala, Arvind Swami, Nassar
About: The second in Ratnam's trilogy of films that show struggle in human relationships against a background of violence; the other two are Roja and Dil Se. For Bombayites, who lived through the trauma of the '92 riots, the film was an emotional purge. I remember watching it in a single-screen theatre with my family and the entire theatre was sniffling during Arvind Swamy's climactic monologue and the tear-jerking reunion with the kids. I didn't know films could make you feel this way. AR Rahman's haunting music made it the best-selling album at the time—"Kehna hi kya, Bombay Theme", "Humma Humma"— played everywhere.
Watch On: Amazon Prime, Mubi, Voot, YouTube
BLACK FRIDAY (2004)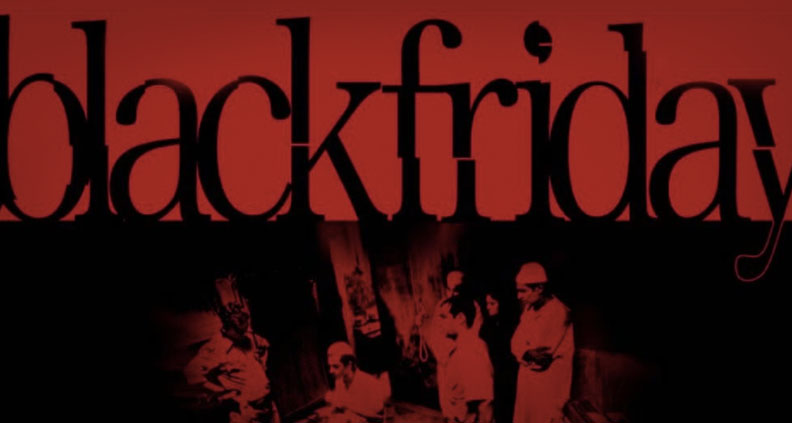 Director: Anurag Kashyap
Writer: Anurag Kashyap
Starring: Pawan Malhotra, Kay Kay Menon, Aditya Srivastav, Zakir Hussain
About: Kashyap's controversial film, adapted from Hussain Zaidi's Black Friday: The True Story of the Bombay Bomb Blasts, was banned for two years. The critically acclaimed film enjoys cult status now and started the independent wave in Indian cinema, making Kashyap the auteur that he is known as. It inspired a bunch of new filmmakers to make low-budget, content-driven films, while mainstream Bollywood was just starting with the 100-crore-club game. Black Friday will find a place in every list of contemporary Indian cinema.
Watch On: Netflix, Hotstar
FIRAAQ (2008)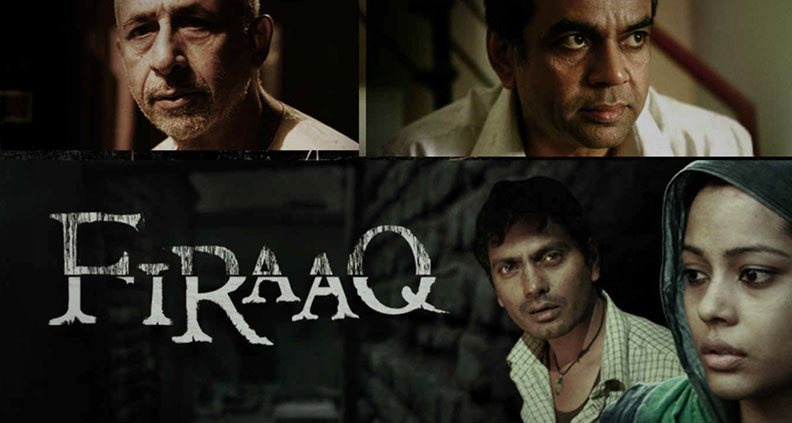 Director: Nandita Das
Writer: Nandita Das, Shuchi Kothari
Starring: Deepti Naval, Naseeruddin Shah, Tisca Chopra, Sanjay Suri, Paresh Rawal, Inaamulhaq, Nawazuddin Siddiqui, Shahana Goswami
About: Nandita Das' sensitive and scathing debut film based on the 2002 Gujarat riots traumatized me; it's one of the two films on this list that I will not watch again. The normalcy with which Das showed how regular people—your neighbor, your friends—can turn into predators had a chilling effect in every scene of the film. Highly recommended for anyone who has voted for the current government.
Watch On: Amazon Prime, Zee5, Mubi, JioCinema, YouTube
HAIDER (2014)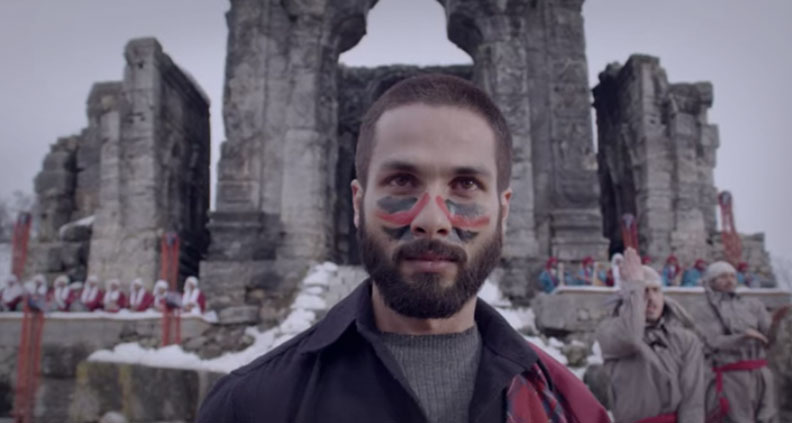 Director: Vishal Bhardwaj
Writer: Vishal Bhardwaj, Basharat Peer (Adapted from William Shakespeare's Hamlet)
Starring: Shahid Kapoor, Tabu, Kay Kay Menon, Shraddha Kapoor, Narendra Jha
About: The last film in Bhardwaj's trilogy, adapted from Shakespeare's Hamlet, is also his best work, a mainstream Indian film that showed courage and unlike any other contemporary film by making its protagonist a Kashmiri separatist. The film calls out atrocities committed by the Indian State but through a humane lens, and shows the struggle on both sides. I am in awe of Bhardwaj's vision, voice and chutzpah. And the soul-stirring songs! Fortunately, it was released at a time when India had just started shifting from being a democracy to an autocracy. There is no way a Haider can be made or get a release in theaters now.
Watch On: Netflix, Zee5
SHAHID (2012)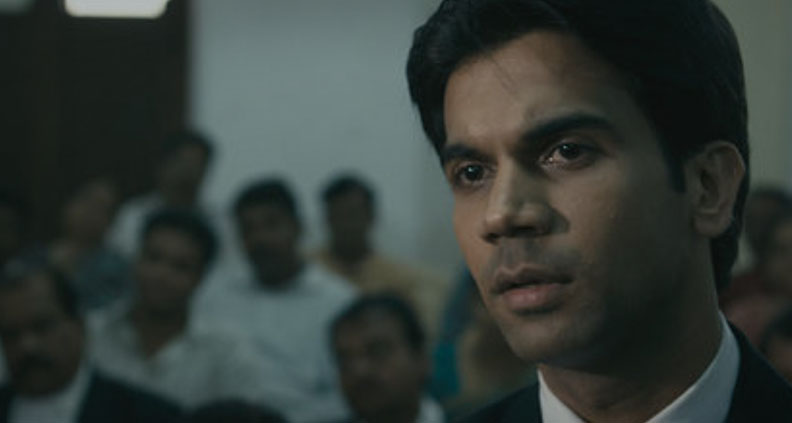 Director: Hansal Mehta
Writer: Hansal Mehta, Apurva Asrani, Sameer Gautam Singh
Starring: Rajkummar Rao, Mohammed Zeeshan
About: Based on the life and murder of Shahid Azmi, a human rights activist and lawyer, who fought for the rights of marginalized men framed in terror cases. Hansal Mehta did such a fine job of telling such a complicated story with so much sensitivity and empathy—and it gave us Rajkumar Rao!
Watch On: SonyLiv
SARDARI BEGUM (1996)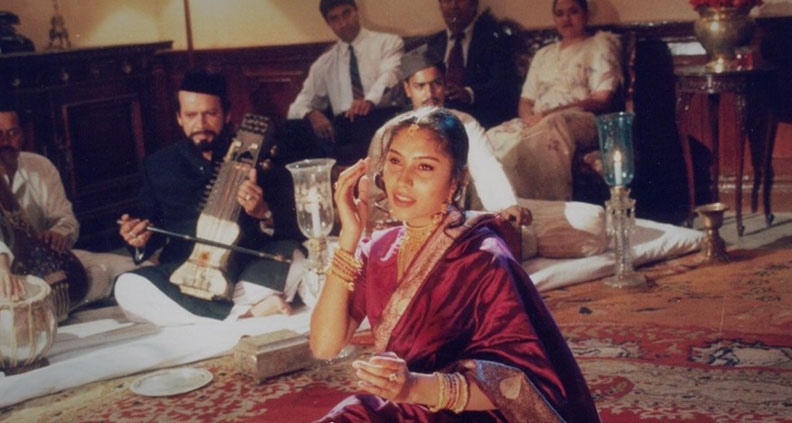 Director: Shyam Benegal
Writer: Khalid Mohamed, Shama Zaidi
Starring: Kirron Kher, Amrish Puri, Smriti Mishra, Surekha Sikri, Rajit Kapoor
About: Through Sardari's character, a thumri singer obsessed with music, the film tackles the oppressive nature of families and how parents selfishly burden their children with their wants and leftover dreams at the cost of young people's agency and freedom. Almost every scene in Sardari Begum screams female rebellion. The second film in the Khalid trilogy, writer Khalid Mohamed based Sardari's character on his aunt.
Watch On: Amazon Prime, YouTube
ZUBEIDAA (2001)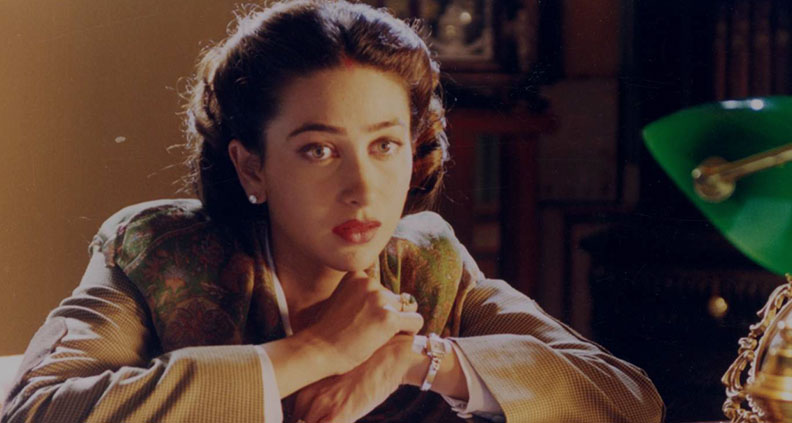 Director: Shyam Benegal
Writer: Khalid Mohamed, Javed Siddiqui
Starring: Karishma Kapoor, Manoj Bajpayee, Rekha, Rajit Kapoor, Surekha Sikri, Rahul Singh
About: The fourth film in this list directed by master filmmaker Shyam Benegal and the third film in the Khalid trilogy, inspired by the writer's mother, who was married to King Hanwant Singh of Jodhpur. Khalid was reluctant to pen down his mother's story, but Benegal convinced him to do so. At a time, when women had no agency, Zubeida was about a fierce woman, who fought her way to be her own person, even though people close to her kept failing her. Props to Shyam Benegal for telling so many Muslim stories and not falling prey to stereotyping the community, not even in his most mainstream film. Having an inside voice as a writer is the first and most important step to ensure that.
Watch On: YouTube
1947: EARTH (1999)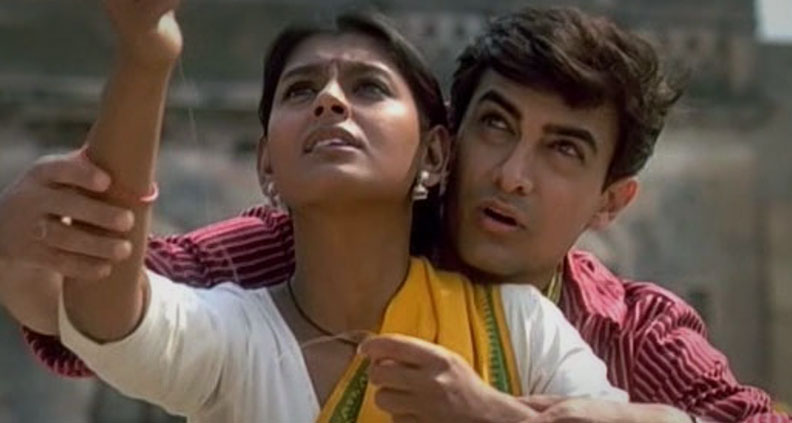 Director: Deepa Mehta
Writer: Deepa Mehta (adapted from Bapsi Sidhwa's novel Cracking India)
Starring: Nandita Das, Aamir Khan, Rahul Khanna
About: Adapted from Bapsi Sidhwa's novel, Cracking India, this is the second film in Mehta's "Fire-Earth-Water" trilogy. Set in Lahore in the days leading to the partition, Shanta (Nandita Das) is a nanny caught between the attentions of two Muslim men (Amir khan, Rahul Khanna). Mehta doesn't waste time in romanticizing the "idea of India" and questions humans at their most complex, ugliest self. Last year, I read Yashpal's This is Not that Dawn—a feminist masterpiece set around pre- and post-partition days—and it kept reminding me of moments and visuals from Earth. I didn't know that the film had such an impression on my worldview and politics and was quite triggering at the same time.
MUGHAL-E-AZAM (1960)
Director: K. Asif
Writer: K. Asif, Kamal Amrohi, Ehsan Rizvi, Wajahat Mirza, Aman (based on the play Anarkali)
Starring: Madhubala, Dilip Kumar, Prithviraj Kapoor
About: A tragic love story, K. Asif's monumental cult was 16 years in the making. The fourth film adaptation of Anarkali, a play set in Lahore, was written by Imtiyaz Ali 'Taj' in 1930. The most expensive film in Indian cinema at the time, it bankrupted its director and put him in huge debts. Asif was called a madman who didn't know what he was doing and was deserted by producers, finances and distributors. But when the film was finally released, it was the biggest hit and made records that lasted for the next 15 years. "Mughal-e-Azam is a tribute to the imagination, hard work and grandeur of its maker," wrote Filmfare in its review. The song, "Pyaar kiya toh darna kya" was re-written more than a hundred times and the set cost 10 lakhs. With permission from the Indian defense ministry, animals and soldiers from the Indian Army were used for war scenes. Days before the film released, people started gathering outside the Maratha mandir and roughly a lakh people created a riot-like situation and cops had to be called on the premiere day. The film is full of such awe-striking trivia.
Watch On: Hotstar, Airtel XStream, YouTube
CHAK DE! INDIA (2007)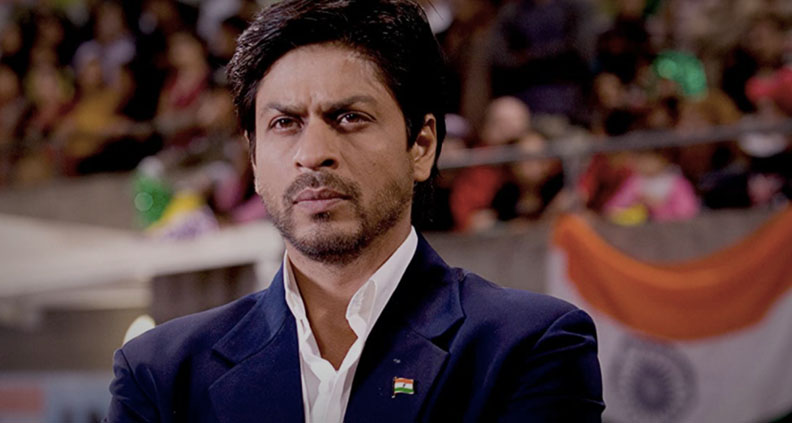 Director: Shimit Amin
Writer: Jaideep Sahani
Starring: Shah Rukh Khan, Vidya Malvade, Sagarika Ghatage
About: This film tackles so many biases, so many different layers of discrimination—right from parents and partners at home to the State. Apart from a hundred other reason, what I love about the film is that a Muslim man didn't have to be overtly patriotic to redeem himself. The subtlety with which the love of the land finds its way—the slow flutter of the Indian flag in the last game is so beautifully done—better than all the flag close-ups in the jingoistic films these days. And Shah Rukh Khan as Kabir Khan. "Maula mere le le meri jaan…"
Watch On: YouTube
IQBAL (2005)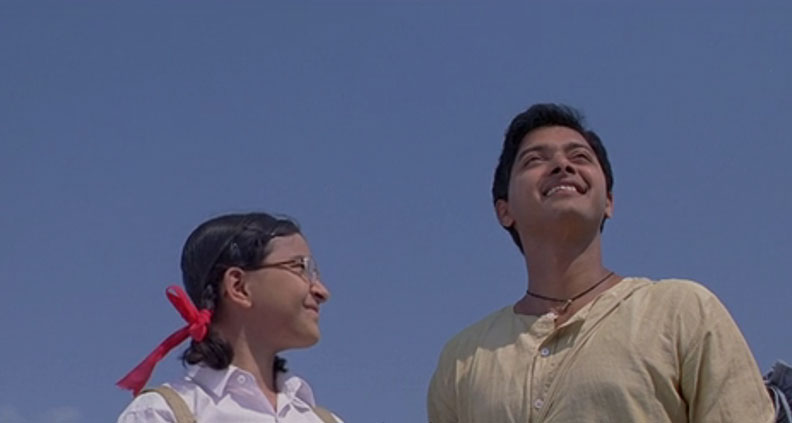 Director: Nagesh Kukunoor
Writer: Nagesh Kukunoor, Vipul K. Rawal
Starring: Shreyas Talpade, Naseeruddin Shah, Shweta Basu Prasad, Girish Karnad
About: Love, love, love this namesake film! A deaf and mute boy who wants to bowl for the Indian cricket team; his younger sister, who is his "voice"; an ex-cricketer-turned-coach who is consumed by alcohol; and a father who hates cricket are the characters who combine to give us a compelling and inspiring story of how persistence wins against all odds. "Kuch aisa kar ke dikha, khud khush ho jaaye khuda…" "Aashayein" became the theme song for so many of us, who wanted to do something in life, but unlike Iqbal, had no idea.
Watch On: Zee5
Special Mentions: Abhishek Chaubey's Ishqiya (2010); Fareeda Mehta's Kali Salwaar (2002); Zoya Akhtar's Gully Boy (2019); Khalid Mohamed's Fiza (2000); Abhishek Kapoor's Kedarnath (2018); and Muzaffar Ali's Umrao Jaan (1981).
Shazia Iqbal is an award-winning filmmaker who has recently won accolades for her powerful short film, Bebaak. She has also been working as a production designer for over a decade in the Indian film and television industry.
Global Media Makers is a cultural exchange program designed to foster relationships between American and international film professionals, supported through a partnership between Film Independent and the U.S. Department of State's Bureau of Educational and Cultural Affairs.
Follow Film Independent…
(Header: Shatranj Ke Khiladi, aka The Chess Players)