A Long List of Emergency Relief Funds for Filmmakers and Other Creatives
The past two months have seen all of us in the film world and beyond grappling with the ever-shifting challenges of a new reality—one that once only inhabited the minds of sci-fi writers dreaming up dystopian scenarios for the next post-apocalyptic blockbuster.
The word that is mostly being used to describe what is happening to the world is uncertain—as in, "these are uncertain times." If we haven't been directly impacted by COVID-19's economic impact ourselves, many of our friends and family members are now experiencing emotional and financial difficulty, with the film industry—largely comprised of freelance workers—being dealt a devastating blow.
Not only can we not gather to make films, people cannot congregate to watch them either. Except, that is, at homes, where visual storytelling content is being consumed at a rapid pace.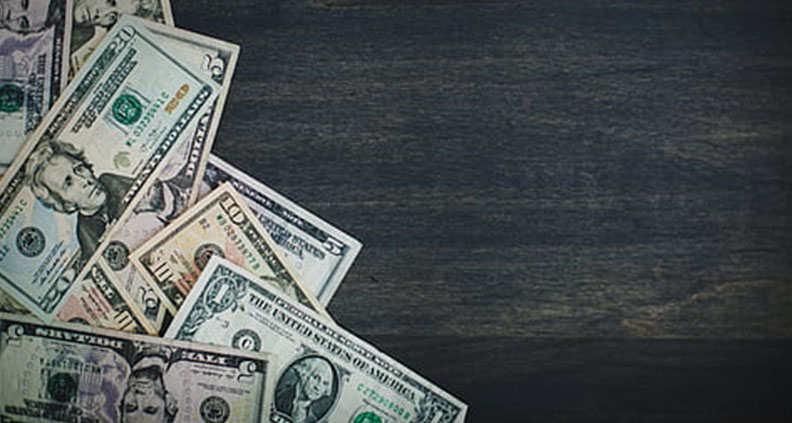 To help ease some of our community's financial burden, Film Independent has established the Emergency Filmmaker Support Fund, currently open to Fellows of Film Independent Labs and Award Recipients, with hopes to expand in the future, as applications are reviewed and supporting funds are gathered via donation.
Given that our Emergency Filmmaker Support Fund is limited, here's a list of additional financial support opportunities available—at the time of publication—to the film community, not just to help filmmakers financially, but also to keep creators engaged and help move their projects forward. Not all are strictly film related, and in all cases the below summaries have been taken from the subject's own messaging.
WHERE TO FIND HELP
Since March 18, 2020, The Actors Fund has distributed more than $9.9 million in emergency financial assistance to 8,337 people in our industry. This money is helping people cover basic living expenses, such as food, essential medications, utilities and more.
Provides a one-time grant, up to $500 per recipient, for directors or producers working the field of documentary filmmaking.
Provides $2,500 per grant for women-identifying visual artists over the age of 40 who have been impacted by COVID-19 disruptions, presented in partnership with the New York Foundation for the Arts (NYFA).
The Artists' Fellowship provides emergency aid to professional visual artists and their families in times of sickness, natural disaster, bereavement or unexpected extreme hardship. Only artists with immediate medical emergencies should apply.
To support artists during the COVID-19 crisis, a coalition of national arts grantees, including Creative Capital, have come together to create an emergency initiative to offer financial and informational resources to artists across the United States.
The Artist Relief Project provides COVID-19 emergency relief to artists, musicians and performers impacted by event cancellations and venue closures in two ways: Short Term Relief and Long-Term Assistance
The Arts and Culture Leaders of Color Emergency Fund is intended to help those pursuing careers as artists or arts administrators whose income has been directly impacted by the COVID-19 pandemic. This fund is for those who self-identify as BIPOC (Black, Indigenous, People of Color).
Since 1917, the Authors League Fund has helped professional authors, journalists, poets and dramatists who find themselves in financial need because of medical or health-related problems, temporary loss of income, or other misfortune.
The Carnegie Fund for Authors awards grants to published authors who are in need of emergency financial assistance as a result of illness or injury to self, spouse or child dependent, or who has had some other misfortune that has placed the applicant in pressing and substantial pecuniary need.
CERF+ emergency assistance includes grants and/or brokered assistance, such as booth fee waivers and discounts or donations on supplies and equipment.
Behind the Scenes will accept applications from anyone who has been hospitalized with Covid-19 and is in financial need. You may be eligible for a grant if you are seriously ill or injured and currently reside in the United States or Canada and have earned your living for at least five years in the entertainment technology industry.
$1,000 grant per recipient for DGA members in good standing, administered by the MPTF.
This fund provides emergency financial assistance to individual playwrights, composers, lyricists and book writers in dire need of funds due to severe hardship or unexpected illness.
Field of Vision and Topic Studios have created a $250,000 fund to provide grants for freelancers working in the Documentary field. The fund will distribute unrestricted grants of up to $2000 to support personal financial needs during the COVID-19 pandemic to freelancers who have experienced hardship from loss of income or opportunity as a result of the pandemic (reopens June 10).
In light of the impact of the COVID-19 pandemic on the artist community, the Foundation for Contemporary Arts is creating a temporary fund to meet the needs of experimental artists who have been impacted by the economic fallout from postponed or canceled performances and exhibitions. For as long as our Board of Directors determines it is necessary and prudent to do so, the Foundation will disburse one-time $1,500 grants to artists who have had performances or exhibitions canceled or postponed because of the pandemic.
Covers a one-time stipend of $450–$900for LA-based assistants and support staffers affected by COVID-19 shutdowns. NOTE: must first apply for unemployment benefits before applying for this stipend.
Immediate basic living expenses (housing, food, utilities, car payments, insurance, medical) for those of working age and have earned the majority of your income from entertainment industry work in 2019 or are over 65 and have earned the majority of your income from the industry over your working life.
The Max's Kansas City project provides emergency funding & resources to professionals in the creative arts. Individuals who have made their living through their art form either professionally or personally and demonstrate a financial need for medical aid, legal aid or housing.
Temporary financial assistance, including health insurance, rent, food and other essentials for qualified industry members.
The Coronavirus Aid, Relief and Economic Security (CARES) Act recognizes that the nonprofit arts industry is an important sector of America's economy. The National Endowment for the Arts will award funds to nonprofit arts organizations across the country to help these entities and their employees endure the economic hardships caused by the forced closure of their operations due to the spread of COVID-19.
PEN America will distribute grants of $500 to $1,000 based on applications that demonstrate an inability to meet an acute financial need, especially one resulting from the impact of the COVID-19 outbreak.
Offering photographers impacted by COVID-19 emergency relief.
This fund is for queer writers of color who are in need of financial assistance. The fund will make disbursements once per day.
The program will provide one-time grants of up to $5,000 for unexpected medical emergencies. The grants are available to visual and media artists and choreographers who are U.S. citizens or permanent residents in the United States, District of Columbia or U.S. Territories.
Emergency financial assistance is available for people who are unable to pay their basic living expenses (food/housing/health care) over the next two months.
For artists and arts organizations facing unmanageable financial loss as a result of the coronavirus.
Loans to provide temporary emergency financial assistance for current members and post-current members of the WGAW.
A $2.4 million fund presented in partnership with the National Association of Theatre Owners (NATO) to provide emergency financial assistance to those who have worked in theatrical exhibition for a minimum of five years.

Non-financial assistance
Mutual aid program with IATSE Young Worker volunteers delivering supplies and groceries to at-risk, elderly, and/or disabled members.
Sources:
Special thanks to authors Daniel Cardone and Su Fang Tham.
Film Independent promotes unique independent voices by helping filmmakers create and advance new work. To support our work with a donation, please click here.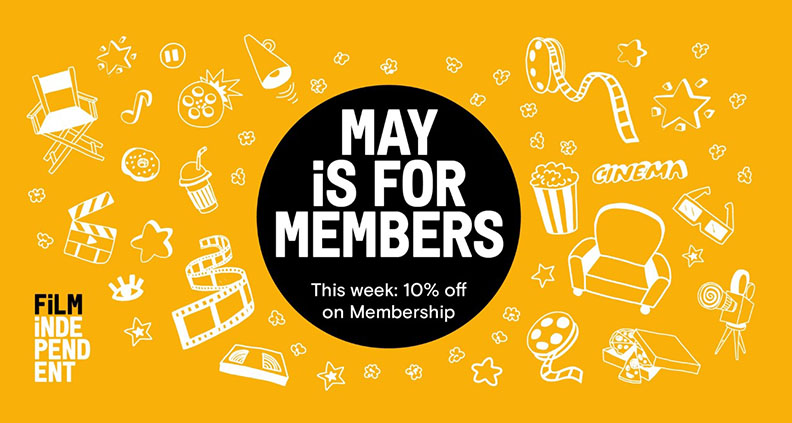 To learn how to become a Member of Film Independent, just click here. New Members who join this week will receive 10% off Membership.
More Film Independent…