A New Way to Get Your Film Into Theaters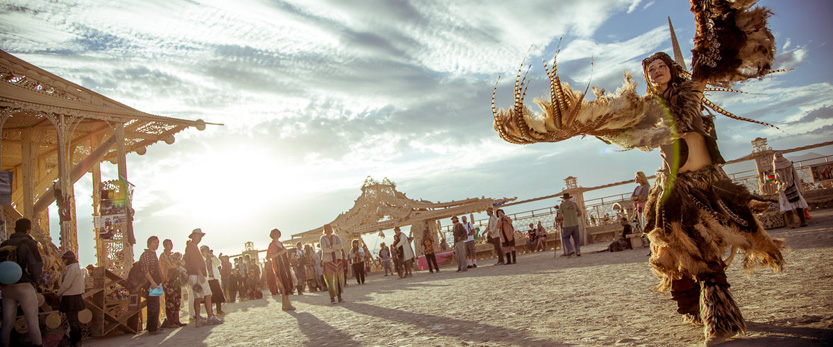 After realizing that myriad films weren't making it to the multiplex or even independent venues across the country, Austin-based producer Nicolas Gonda (
Tree of Life
) and marketing executive Pablo Gonzalez developed a financially risk-free solution that was a win-win for both filmmakers and theater chains. They created
Tugg
, an online platform that enables film lovers and filmmakers to bring their favorite movies to local theaters. It's of particular interest to independent filmakers, as it allows them to set up screenings across the country and roll out releases to communities of their choosing.
Similar to the Kickstarter model, Tugg enables filmmakers and content providers to set up public screenings and if enough people reserve tickets to meet the minimum ticket threshold at least 5 days before the event, the screening is confirmed. "We wanted to find a way to make it truly possible for any film to play in any theater so long as there's an audience there to see it," explained Gonda.  Anyone – film fans, filmmakers, even organizations – can become a Tugg "promoter" and host a screening.
Last week, Gonda and Daniel Parnes Tugg Director of Content Acquisitions came to Film Independent to talk Tugg with our members. Here are five take-aways on the benefits of the Tugg model.
1. Cutting the financial risk for filmmakers and distributors Theater rental, ticketing and the print shipping costs are completely paid for by event presales. Moreover, filmmakers can rest easy since Tugg also offers a secure media repository, coordinating all shipping, handling, and testing of DCPs.
2. Creating a super fan base Fact: 87% of people trust a friend's recommendation over a critic's. Banking on this statistic, Tugg goes straight to the communities, listening and responding to local interests in order to create a "super fan base that acts as the greatest marketing tool." Working with local promoters, filmmakers can tailor their campaign to align with their vision. For instance, the Tugg page for a popular doc about the Burning Man Festival sold hugs and high fives to appeal to the niche audience who would donate in support of the film. "Filmmakers can empower fans who are eager to become local champions," says Parnes. In addition, as the middleman Tugg arms event promoters with the resources and analytical tools to not only reach the most people as possible, but also measure the effectiveness of their social media strategies.
3. Connecting you to co-presenters and sponsors. Tugg allows filmmakers and content providers to connect with co-presenters and sponsors whose interests align. Filmmakers now have the incredible opportunity to actively engage with sponsors and "can even show them dollar for dollar where their money is going to get people to attend the event," said Gonda. In addition, theater chains that might be hesitant to program an untested film can use Tugg to test the waters. Such was the case in Seattle when a local theater wanted to gauge audience interest before programming the cult sci-fi film Iron Sky. Consequently, the initial film screening sold over 430 tickets and generated even more advance sales for the film's run a week later.
4. Boosting ancillary/VOD sales. Tugg events range from everything from locally organized retrospectives to major studio run-ups to Oscar campaigns. Parnes noted that these days many filmmakers view theatrical as a marketing tool for ancillary and VOD sales. "Tugg is like that on steroids." As a good word-of-mouth aggregator, the distribution platform offers content providers the opportunity to reach untapped markets in communities outside the mainstays of New York and Los Angeles. These days, he emphasizes, distribution, "is not a one-stop shop. Filmmakers have to use all the tools and resources in their arsenal to get their films out to specific audiences." 
5. Transforming your screening into a full-fledged event. Rather than lamenting the decline in movie attendance over the years, Gonda and Parnes see new technological developments as an opportunity for filmmakers and advocates to get creative. Instead of just setting up a single screening, Tugg gives promoters the tools to interact and connect with supporters in the period leading up to the event as well as during the actual screening. For instance, the web platform provides filmmakers with customizable pages where they can share press kits and control how much information to disseminate to fans. In lieu of trailers, promoters can use the timeframe as they see fit; they can even use it for cross-promotional efforts with other artists, similar to opening acts at music concerts. Gonda impresses that the "future of theatrical relies on how we can improve the showmanship. It's a whole new palette in terms of how you structure an event."
By Laura Swanbeck / Guest Blogger