Abandon Yourself: Willem Dafoe Explains How He Acts
On December 14, Film Independent Spirit Award winner Willem Dafoe (Best Supporting Male, 2001's Shadow of the Vampire) joined Film Independent Members and moderator Elvis Mitchell, curator of Film Independent at LACMA, for a special Evening With… screening of writer/director Paul Schrader's 1992 crime drama Light Sleeper.
The screening was followed by a lengthy discussion of the American actor's venerable career—including his work in this year's acclaimed The Florida Project, directed by Sean Baker. One thing is for certain: Willem Dafoe knows how to pick roles, whether he's conscious of it or not.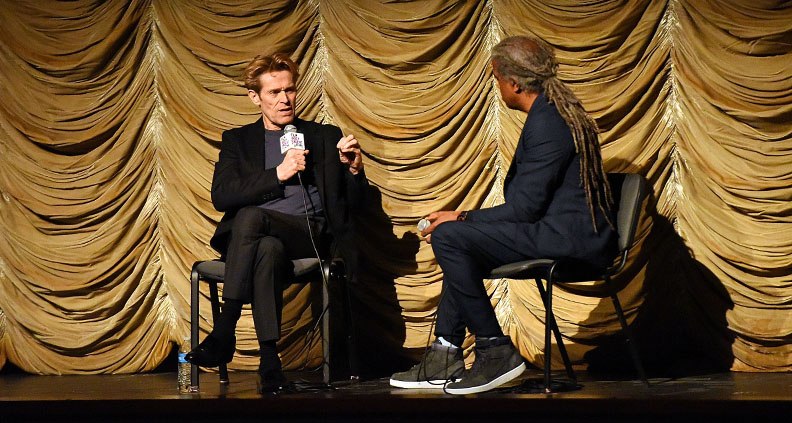 Light Sleeper follows Dafoe's John LaTour, a middle-aged New York drug dealer who exclusively appears at night. Already disillusioned, John's routine is further disrupted when a woman from his past (Dana Delany) returns following a troubled life of languish and addiction.
Dafoe described his character as lost. "The thing I remember [most] about Light Sleeper is it was a role that seemed so close; I felt like I could've been this guy if my life was different," he told Mitchell. In preparation for the role, Dafoe shadowed a drug dealer, calling it "fun" to play pretend in the movie. "You see the city in a completely different way" during the late and mysterious hours of the night, said the actor.
Dafoe explained that his process is informed by his characters' occupations, plain and simple. "Whenever I'm doing anything, I'm always attaching myself to the actions or occupations [of characters]" he said. "In The Florida Project, I never had an inkling that this guy would be perceived as empathetic. What does he want? He wants to watch the ballgame in peace." Dafoe's point of view is that his character isn't cognizant of his compassionate temperament. Which, might that contribute even more to the character's overall likeableness? It's possible!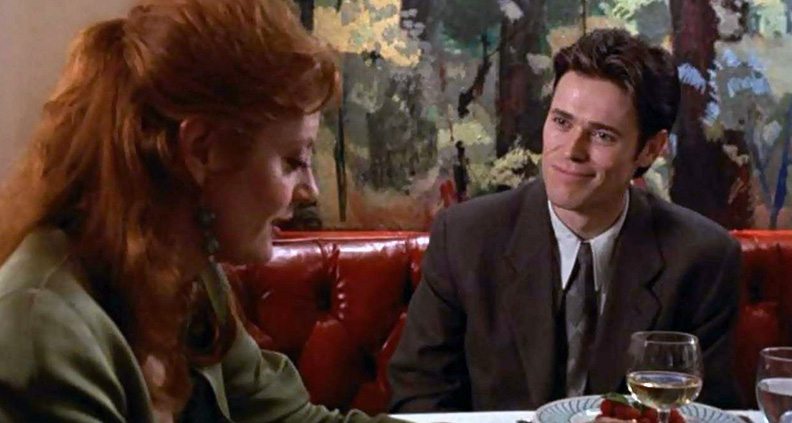 "You want to abandon yourself and you want to have a set of impulses," said Dafoe, describing his attachment to a practical acting method. The actor says he carries out the actions as described on the page and tries to be present in the room as the story unfolds. When the opposite happens, "you start crafting things in a way that locks your ability to access emotions and intuition, things that you can't explain but you can feel," he said.
On director Paul Schrader, Dafoe said: "His work is in the casting, setting the scene and in the writing." Light Sleeper was the first of four films the two would eventually work on together. Mitchell noted that Dafoe, it seems, has a fondness for writer-directors like Schrader. "You feel like they're making something, they aren't interpreting something," Dafoe observed. "If the writer and director are one person, it's all wrapped up into one package." He described the creative process as much more fluid experience when there isn't a slight translation or interpretation.
Mitchell asked Dafoe about whether or not he views the final product. Dafoe responded that making a film is "a whole life experience"—one you can't forget. He said: "That feeling of making [the movie] is in your body, it's in your memory." Adding: "It's really hard to shake that for me, and it's okay because I made it to do it—not to watch it. That's for you." And we're grateful when watching a fine, top-notch piece of filmmaking every single time.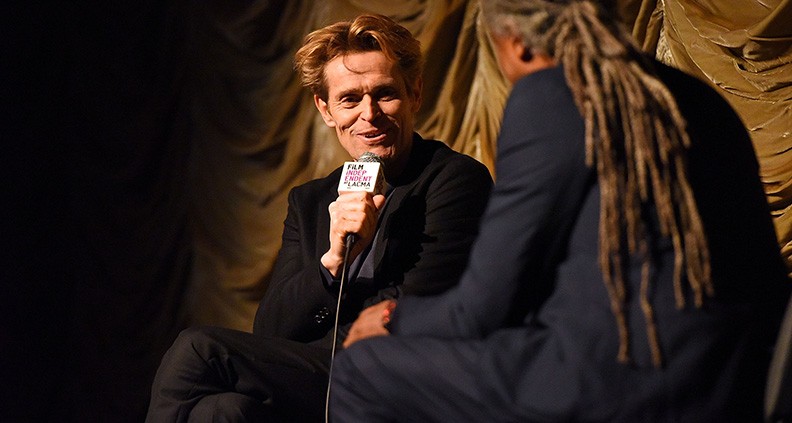 Dafoe says that when assessing a role, look to the script. "I look at a script and think do I want to do these things, are they compelling to me… are they going to put me in a place where I'll feel engaged, where I have the possibility to be transformed, where I can think with a new brain?" Despite what many people think, Dafoe believes liking or not liking a character is trivial. "I'm trying to wake up," he said. "I use my work and what I do to do that."
Mitchell then asked if acting has surpassed just being a job for him. "It's too much fun and it's too hard for it to be a job," he said. Dafoe noted that one of remarkable pleasures of being an actor is the fact that each day—and task—is unlike the next. "Because with each movie, what your role is, how you have to approach it, who you're dealing with, is always different."
Mitchell credited Dafoe for his "bone-deep" love of acting. "I think I'm attached to doing things, I like washing dishes for example," he said, amusingly. "I like doing a task and getting lost in that task; I find great pleasure in that."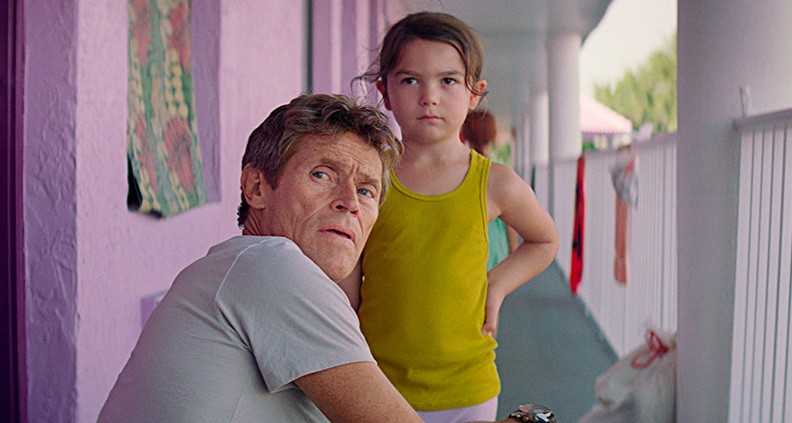 Now we arrive at The Florida Project. Dafoe broke down Sean Baker's process: he goes to an interesting location, has an experience and the story that comes of it is "an expression of that experience." Afterward, you occupy that place or environment when shooting—in this case, a low-income transient motel on the outskirts of Disney World in Orlando.
"This was a great opportunity for me because I love the notion that you can do something and not be seen as an actor; you want to disappear," he said. In response to being asked if it was difficult working with non-professionals, he said, "It was a blessing. I was the one that had to fit in." Dafoe also mentioned that although Bria Vinaite, who plays struggling single mother Halley in the film, is not a performer, she certainly knows how to act. "She's used to presenting herself to the world [in a certain way]" said Dafoe.
In his final remarks, Dafoe told the audience, "Sometimes you hop on the train, you get so attached to the movement of the train, that you don't see what's outside." This poetic statement can be applied to anything, going beyond acting and making movies.
The Florida Project is currently in theaters, distributed by A24, and has been nominated for two Film Independent Spirit Awards for Best Feature and Sean Baker, for Best Director. To see the rest of this year's nominees click here and to learn more about this year's awards, click here.
Coming up at Film Independent at LACMA
To learn more, click here. Not a Member of Film Independent yet? Become one today.
Film Independent at LACMA is sponsored by Premier Sponsor Audi, Principal Sponsor SHOWTIME®, Promotional Sponsor KCRW, and Official Photographer WireImage.